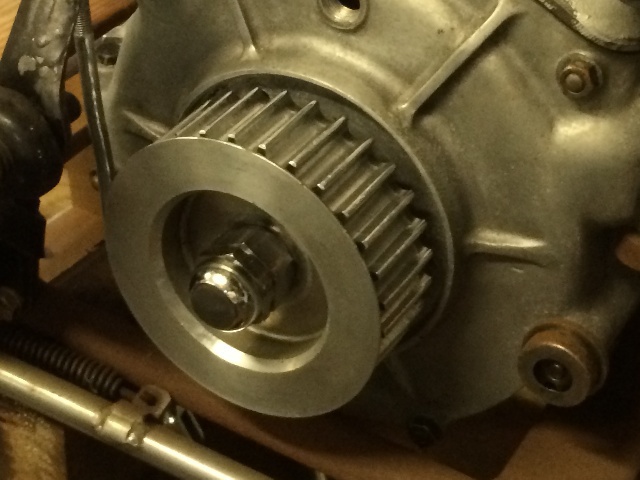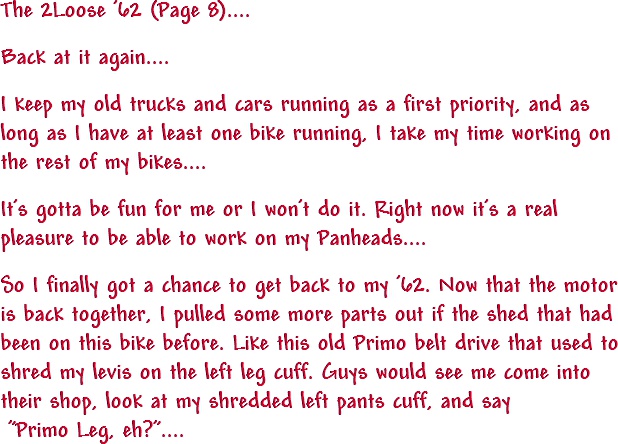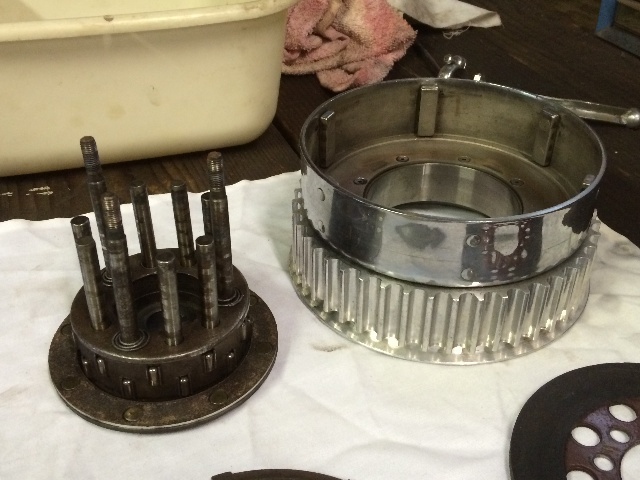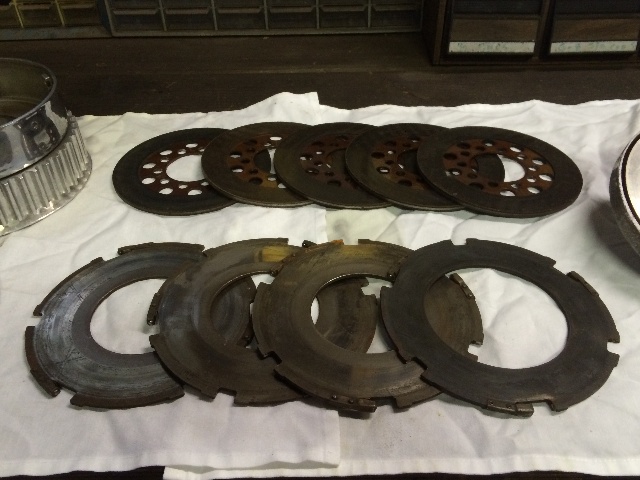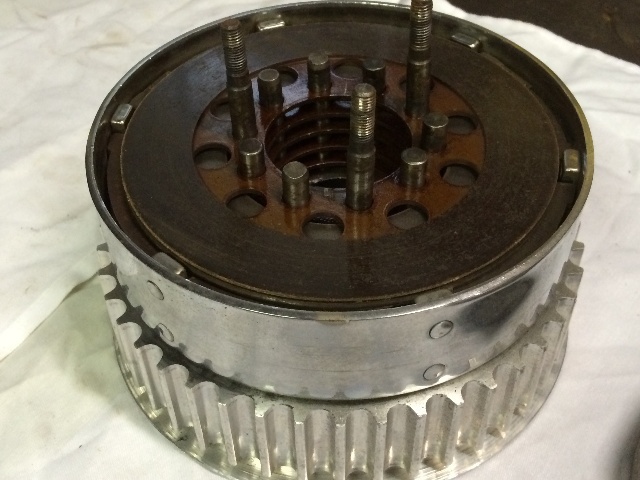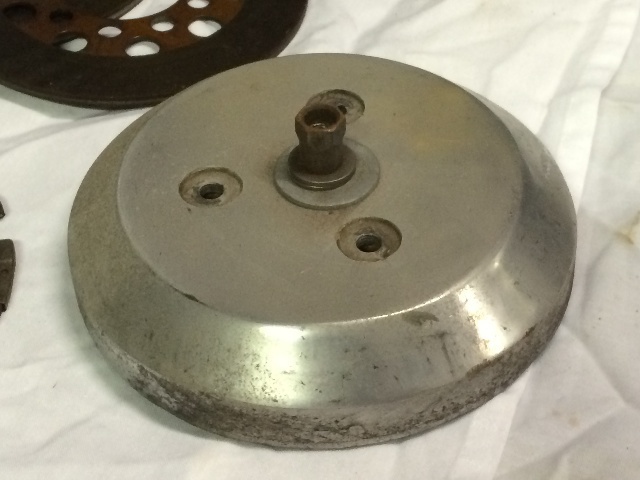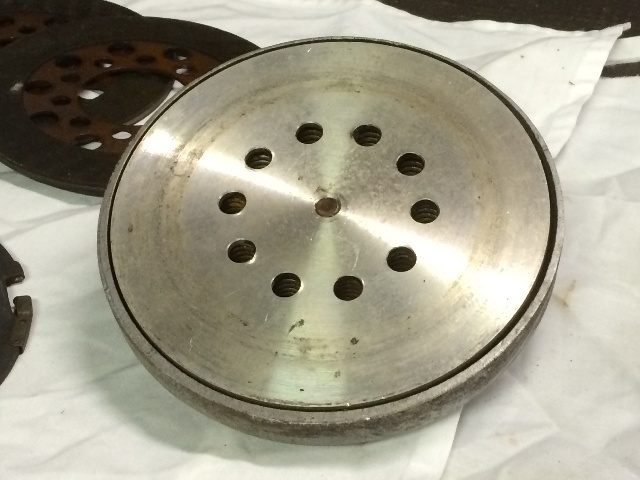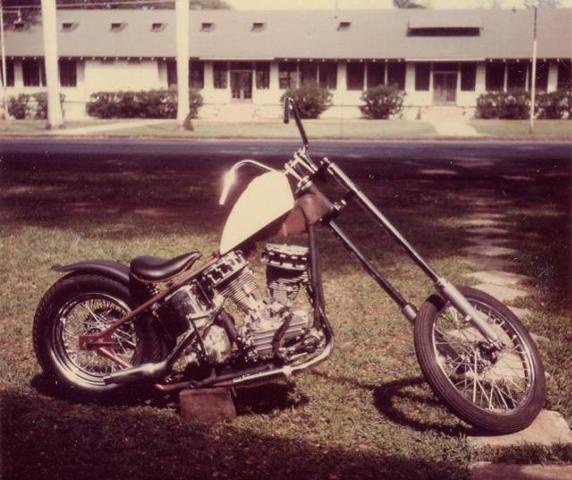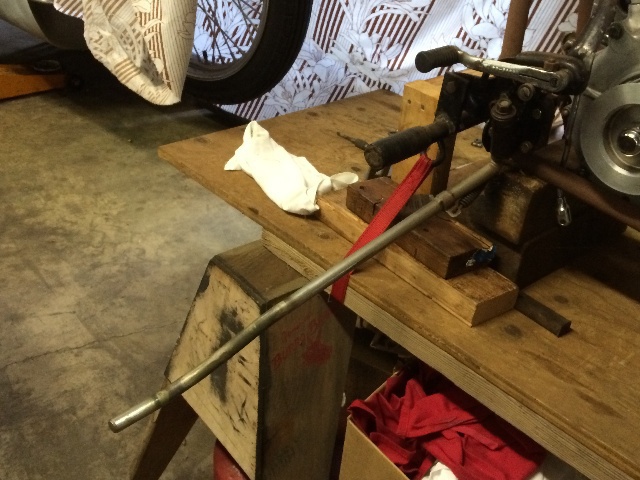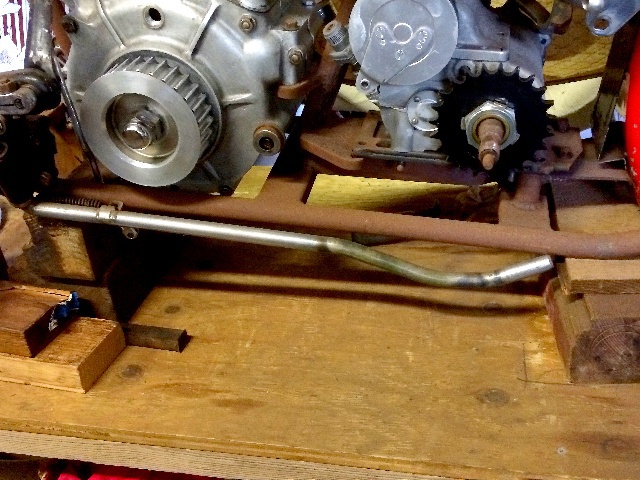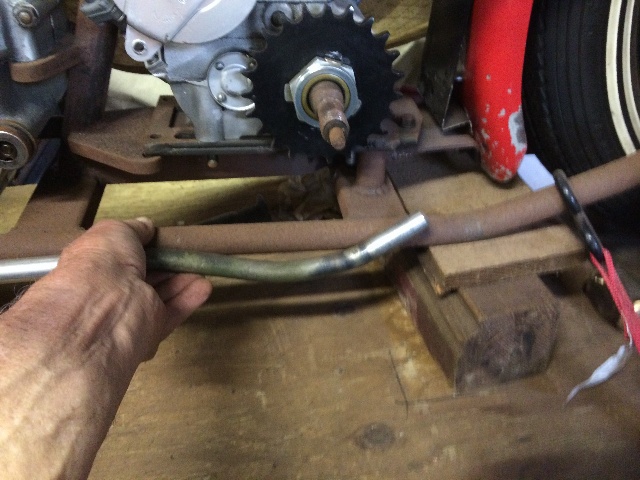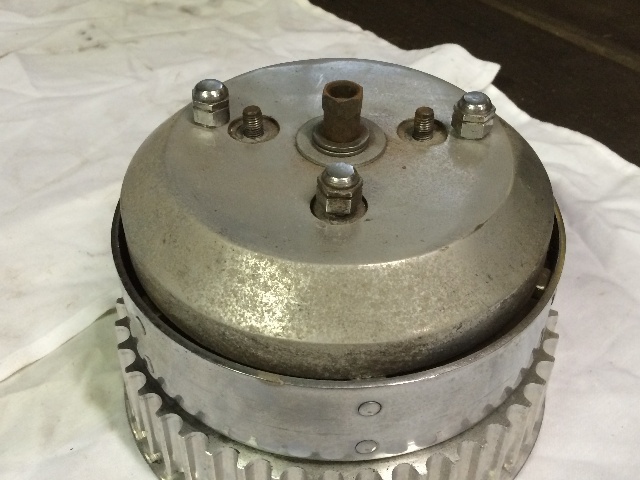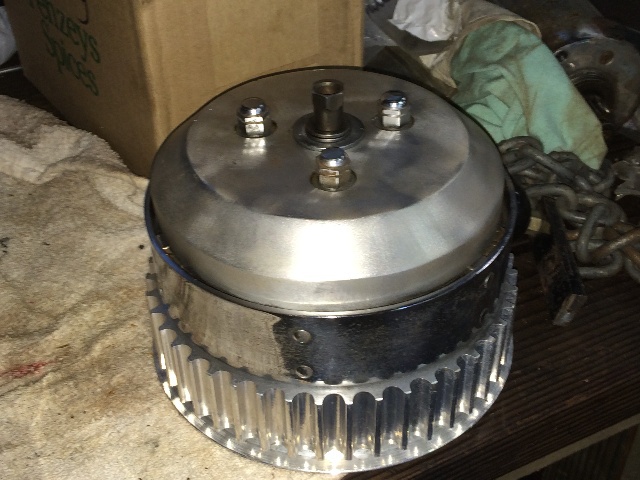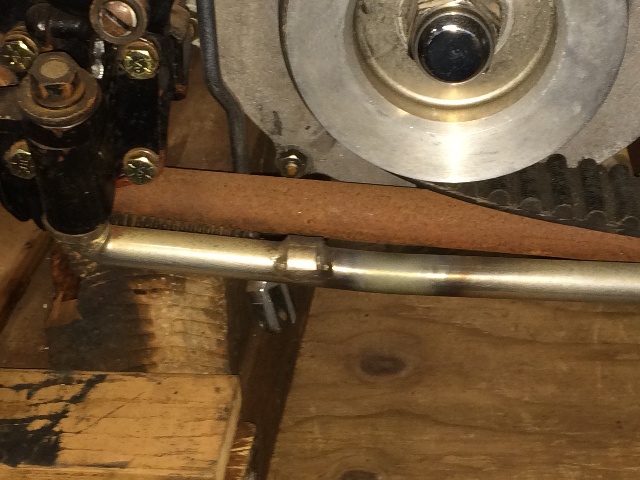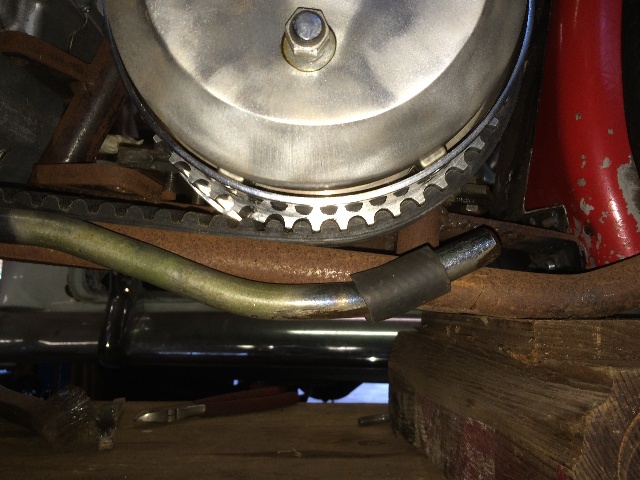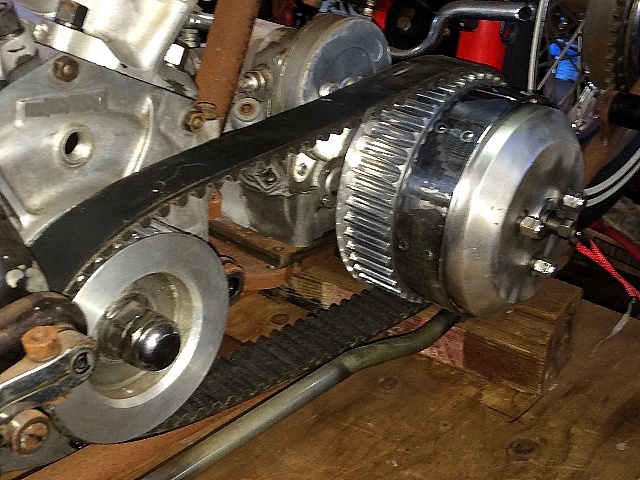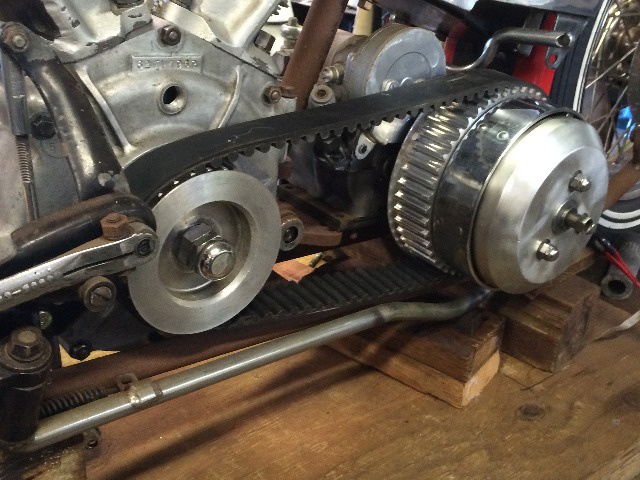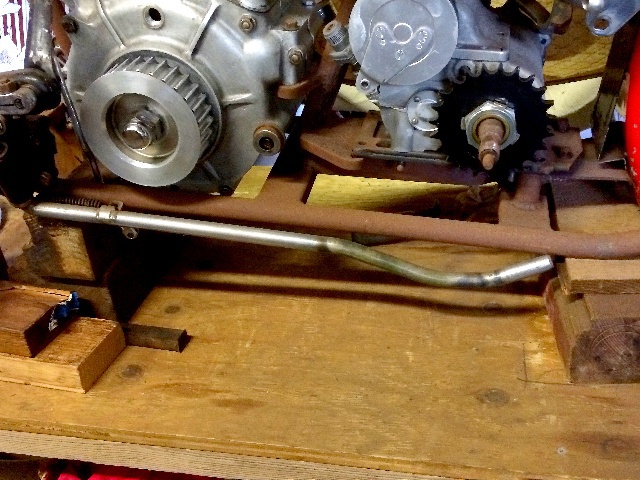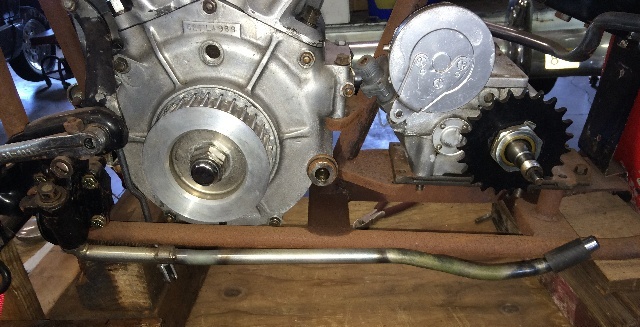 Wire brushed the pressure plate hat, got a nice soft finish (see pix above) that I like a lot. Put the assembled clutch pack and the belt on, and checked it out with the kickstand....

Blocked the kickstand up about half of the 'up-down' movement available, thought about making a "catch" for the kickstand, but then decided to just bend the kickstand up until it was at this position...

Heated the kickstand here and bent it up until it looked right to me...

It looked good, but was riding against the frame at the end, so put a piece of rubber hose on it, that will quiet it down !

The kickstand is pretty close to the belt at one point, but I think it will be ok, will check it out when I get it running. This long kickstand will probably need further adjustment once the bike is back on the road.

Compare these two views, it's not much of a change, but I think it will make a difference out on the road. I used to occasionally ride this bike hard, and it always performed well for me. Keeping good clean rubber on it was one thing I always kept on top of, don't like "iffy" tires on any of my rigs.