55 Chevy Truck 4x4 1
55 4x4 Chevy - Page 1
My original online pages for this truck nearly got lost, they are HERE if you want to look.
Below are a few of the photos from those original pages....

This is a project that got started in 1998, and put on the road in 2000.
I started with some rusty old junk parts....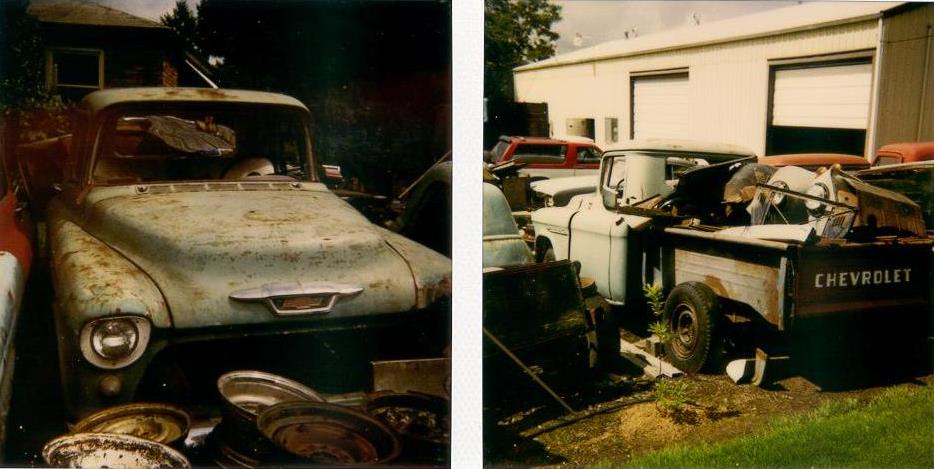 And after two years of hard work ended up like this....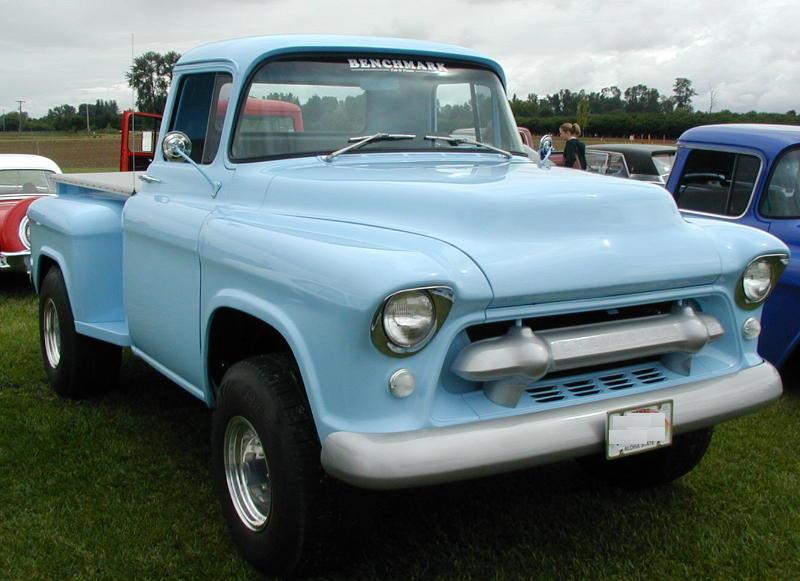 A rebuilt Olds 455 out of a wrecked '70 Toronado supplied the power....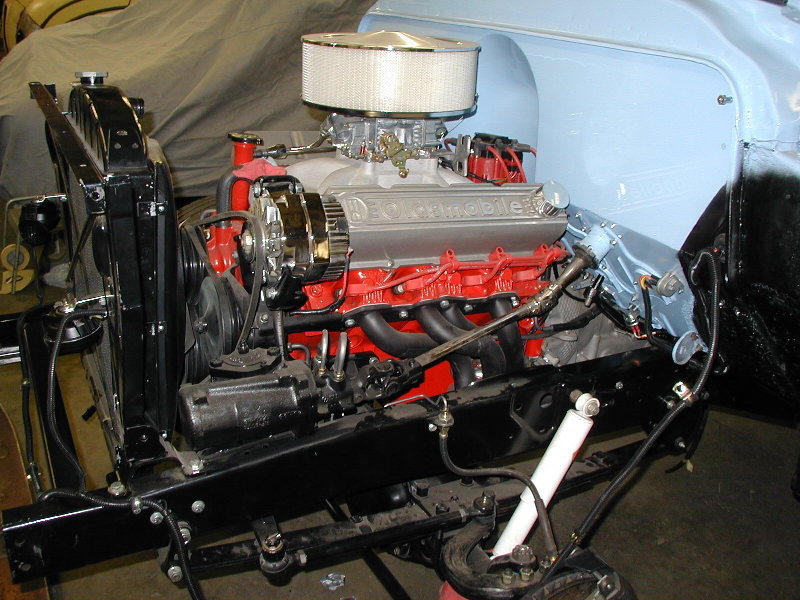 And a '94 4L80e tranny with transfer case out of a wrecked GMC 4x4 truck, along with ford axles front and rear, provided the drive train...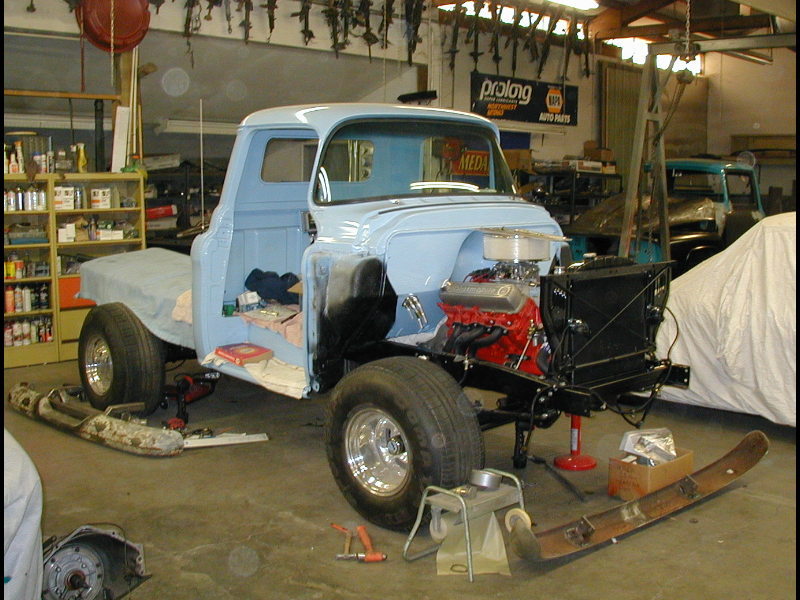 It's been fun to drive, goes anywhere, and that Olds motor pulls hard, lots of bottom end torque....
Here's that link back to the old project website for this truck....
This website is a work in progress....
Soon....
Here's some miscellaneous stuff I just posted, will keep adding to it....
55 4X misc stuff
Setting up the dash in the '55 Chevy 4X4....