62 FL Chop Rebuild 4
Link Back to '62 FL new page 3
62 FL rebuild new page 4
Continuing the front disk brake setup

Rough cut these two pieces for the brake caliper support
from some 1/4" scrap steel I had on the junk pile....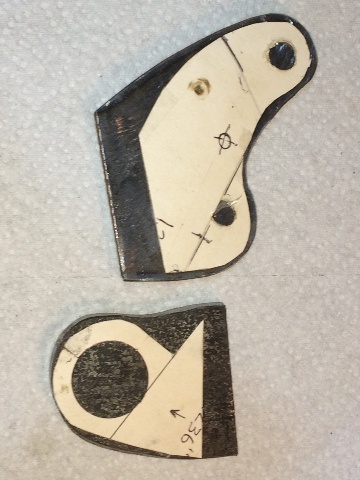 Left plenty of room around the edges to reshape as necessary....

The bottom piece overlaps behind the top piece, as the fit on
the axle is offset 1/4" from the fit at the original brake lug on the fork slider.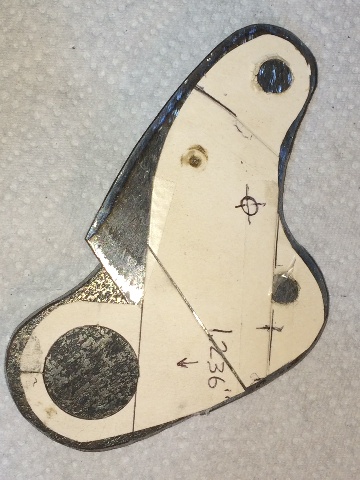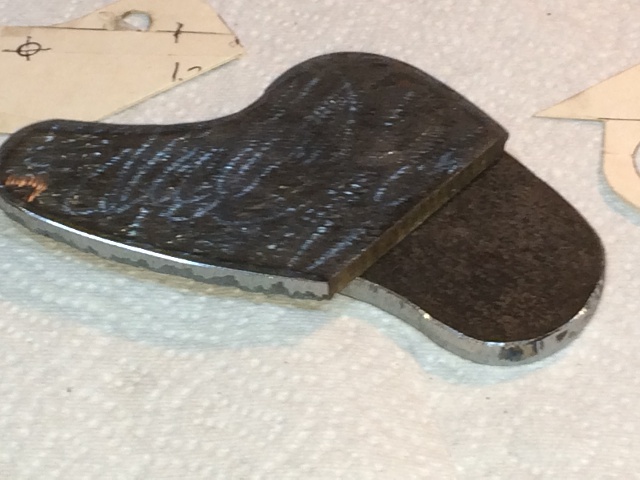 Fitted the upper piece to the caliper....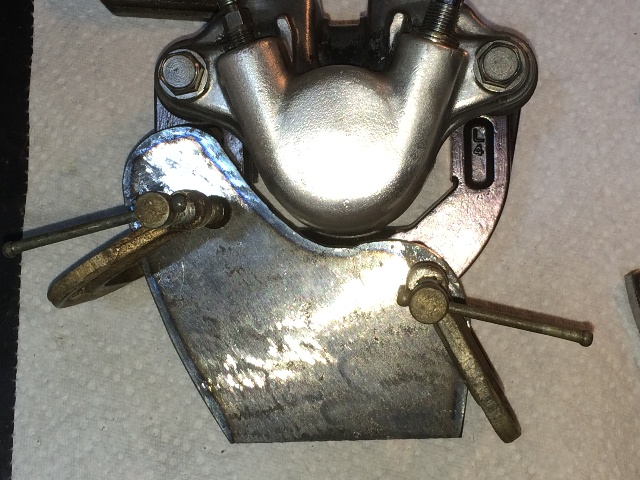 And transfer punched the three holes to get the centers...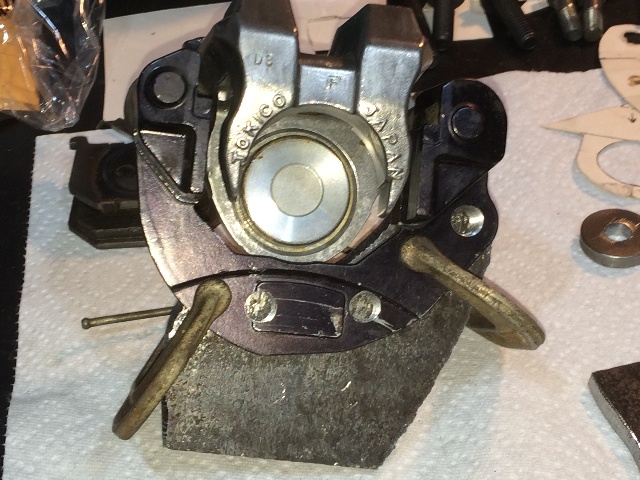 Drilled with an 1/8" bit first to center the holes, then with a 7/16" bit....
It bolted up perfectly....

Another view....
The long center bolt will anchor it to the lug on the fork slider....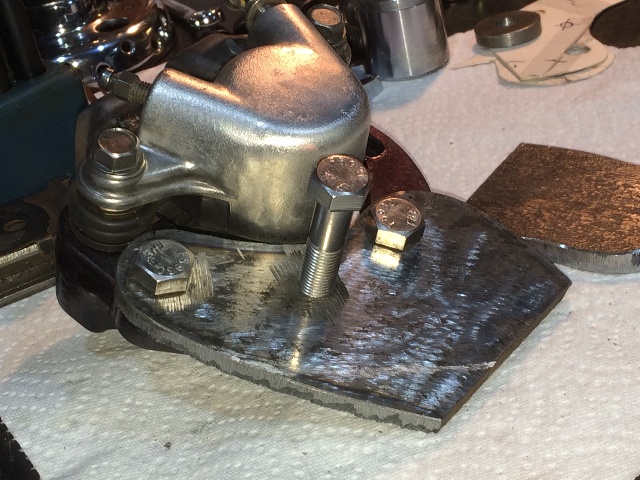 The chalk mark shows where I have to trim it a bit to get a better fit against the fork slider.
I'll do that a little at a time until I get the fit I want.

Now to cut the hole in the other piece to fit the axle,
fit the two pieces together, and weld them....

Had to keep trimming the bottom of that upper piece until I got a good fit
against the fork slider and brake lug....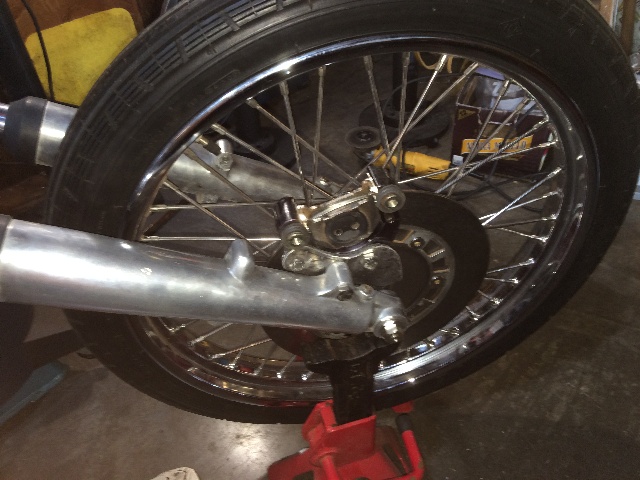 This piece fits snugly against the side of the fork slider when bolted up solidly....
And there is good alignment with the brake disk....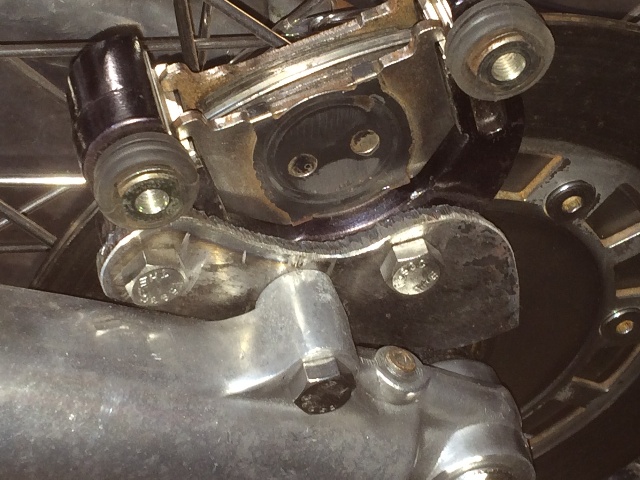 Looks good from the other side as well....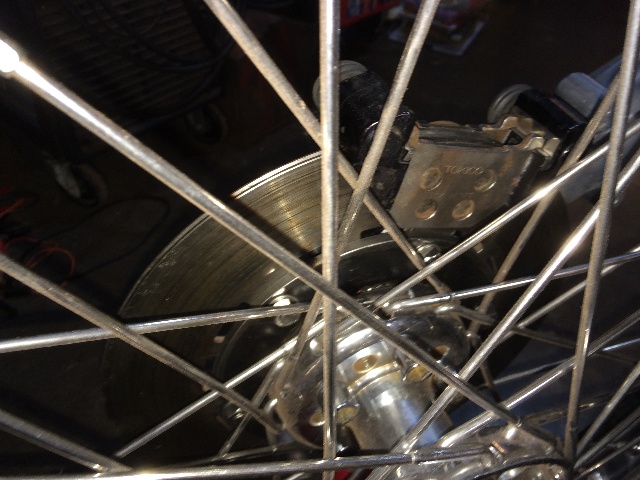 And the front wheel will still drop out with the caliper in place, a good thing....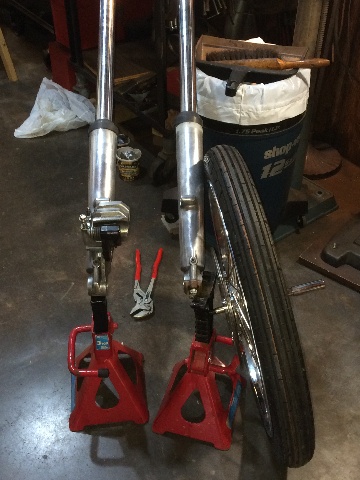 Cut the 1-1/4" hole in the lower piece, put it on and aligned the two pieces, overlapping them....
And welded em' up....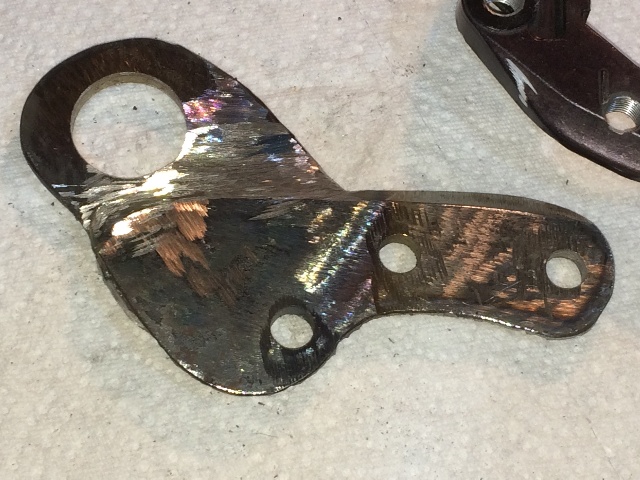 Checked em' against my templates, this is working out well....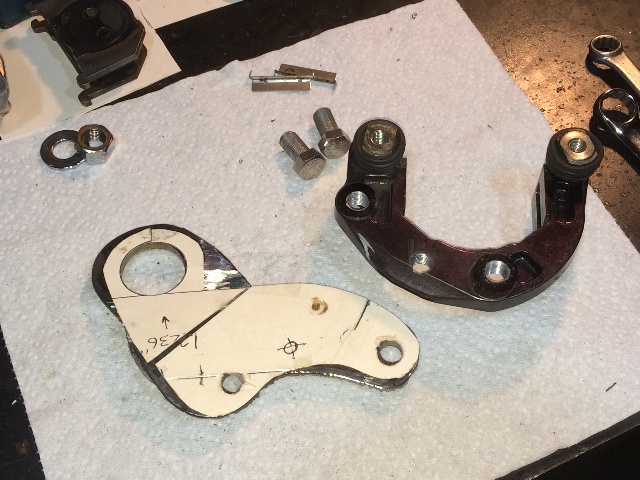 The other side, this is the side that faces the wheel....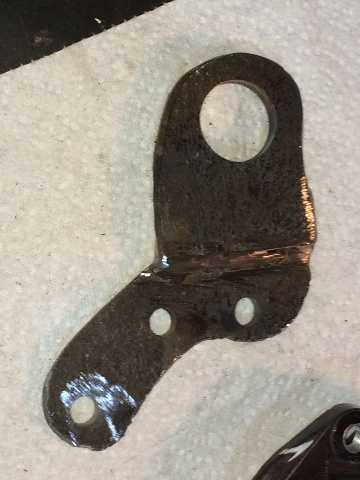 Bolted everything up, and flipped the forks over to the correct side up, and it all looks great !
I still need to do some more grinding and polishing, then some paint, and that bracket is done....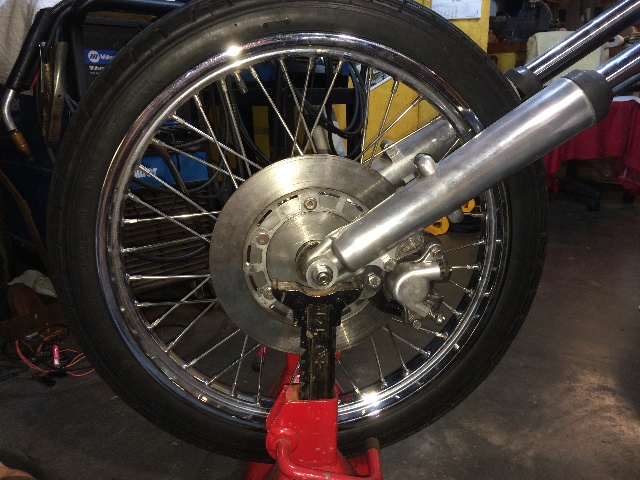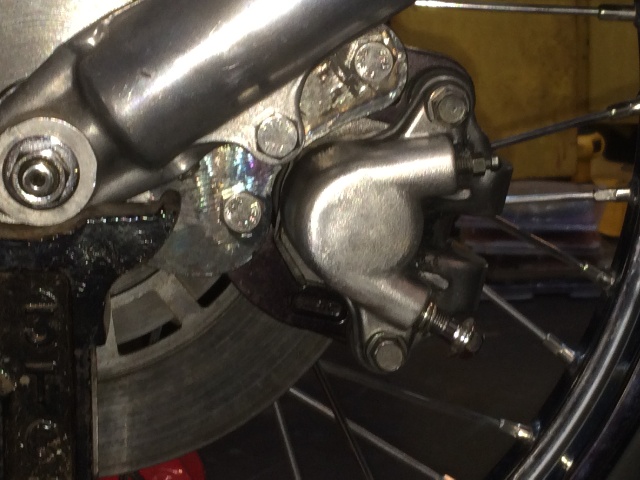 I'm looking for a master cylinder, kinda old style looking, for the handlebars....

More later.....
Link Back to '62 FL mew page 3