55 HT Project Page 5
Yanked the body off the frame (2)....
Flipped the frame over on the other side (passenger side up) for some more frame cleaning,
unused tab removal, welding up some unneeded holes, and anything else I spot.
This one piece '55 frame is in really good shape, no rust other than some superficial surface rust.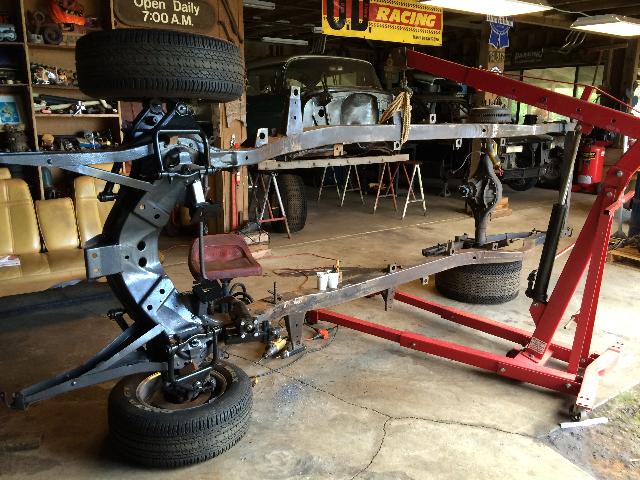 As the T56 tranny will use a hydraulic clutch, this oem clutch linkage was removed....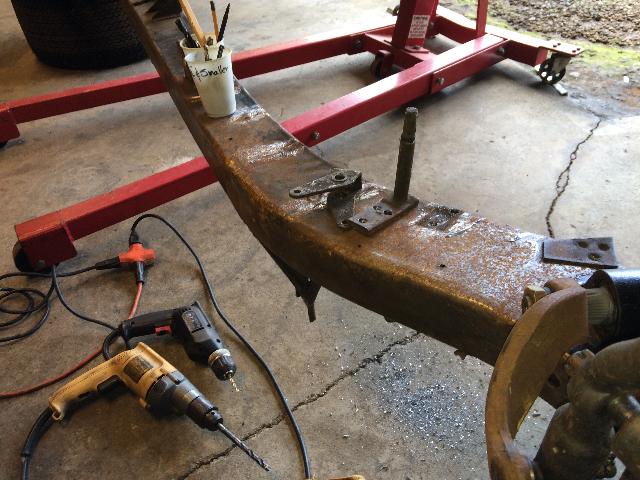 Other unneeded tabs were also removed, and any holes welded up...

Just shot a bunch of pix while it was hanging there....
The front end assembly from underneath....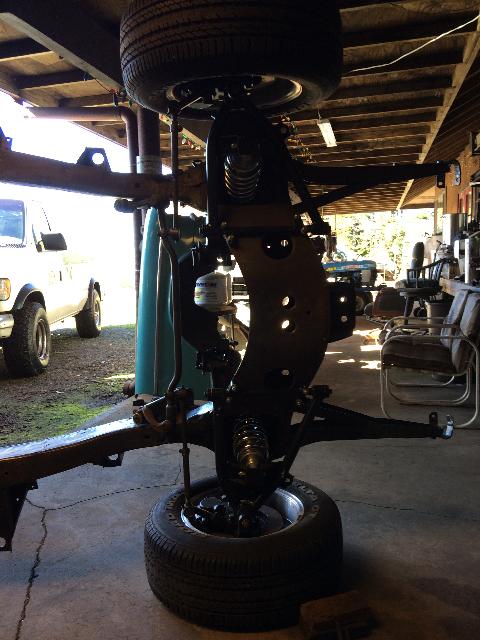 I'm actually amazed this frame is in such great shape....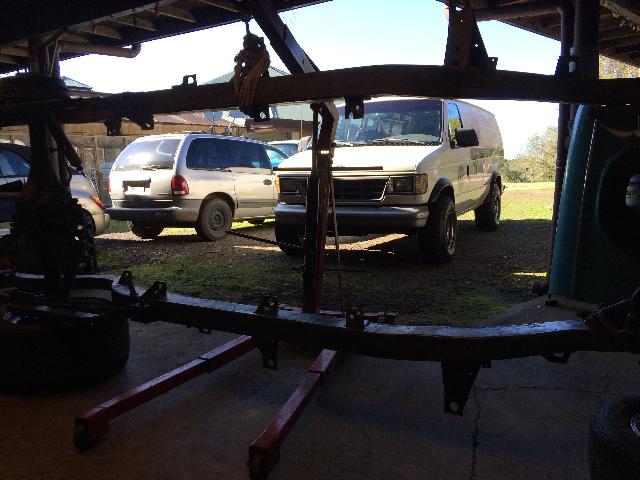 Some shots of my ford 9" rear end "shade tree" engineering....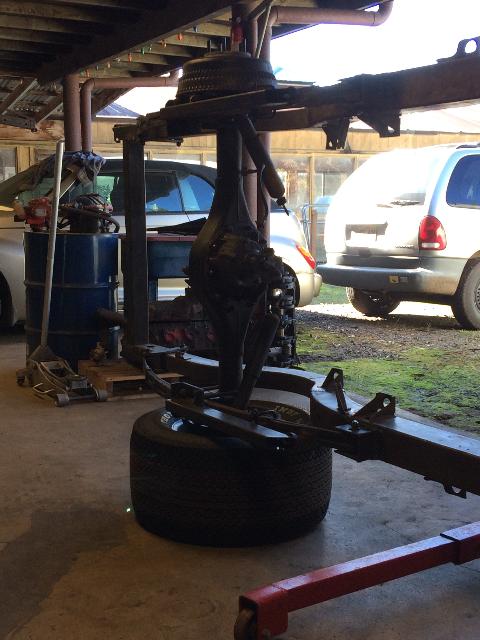 The rear shackle....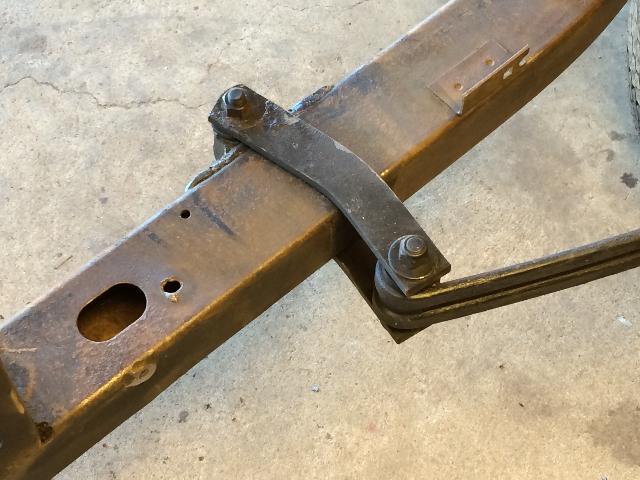 The front spring mount, slapper bar, and lowering block (2-1/2")....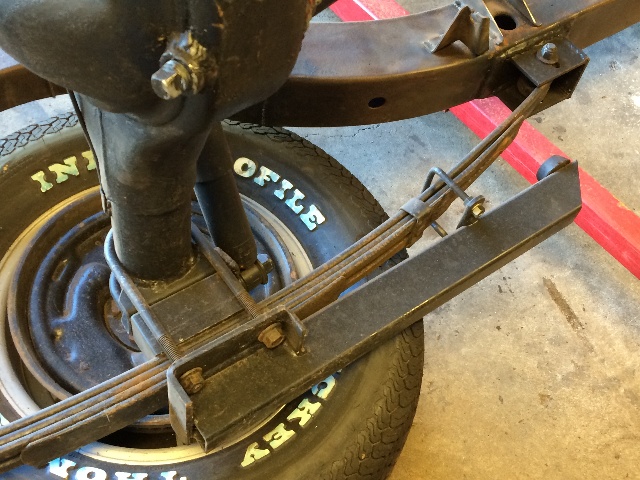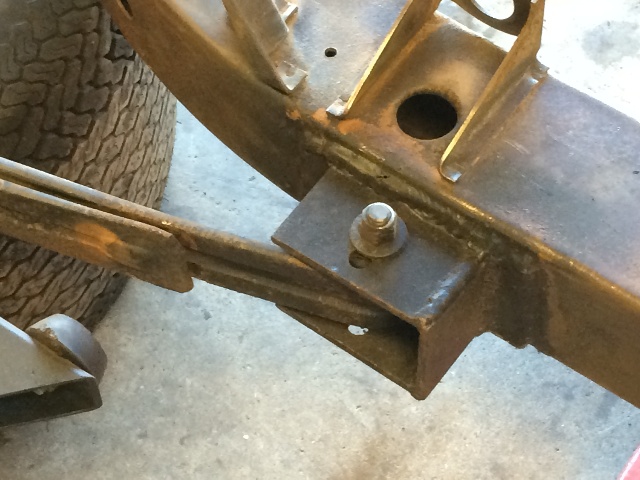 Driver's side front suspension and disk brake....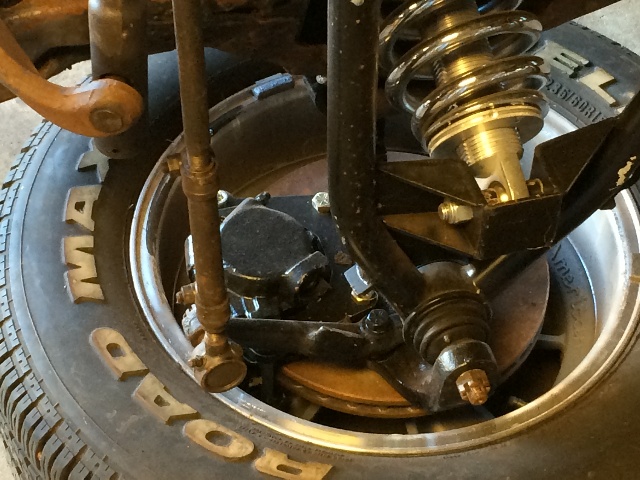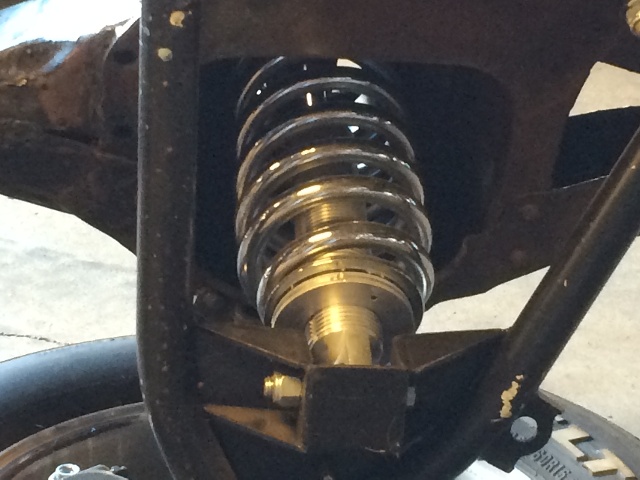 Passenger's side....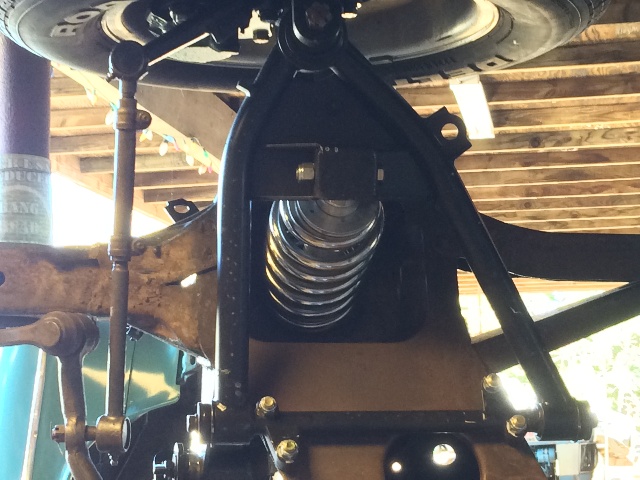 Driver's side top view....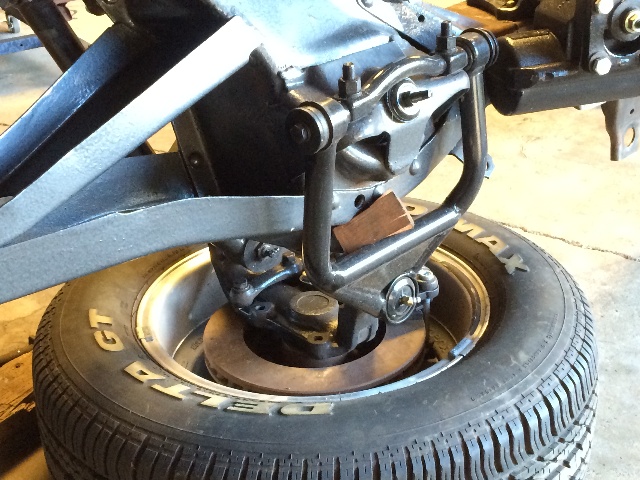 500 power steering box and motor mount....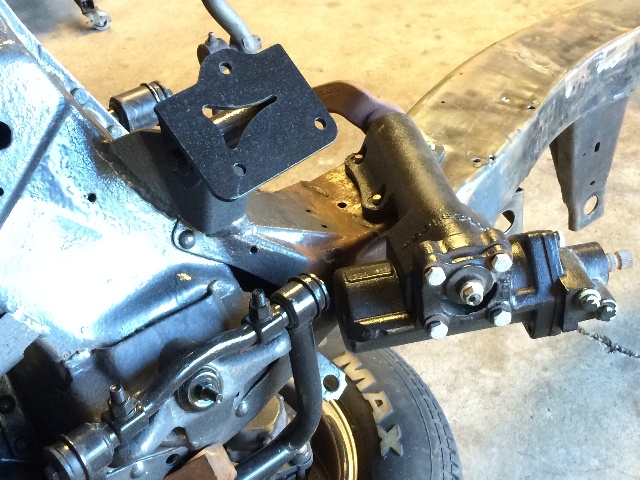 Finally got the frame scrubbed to my satisfaction, time for the Ospho rust treatment....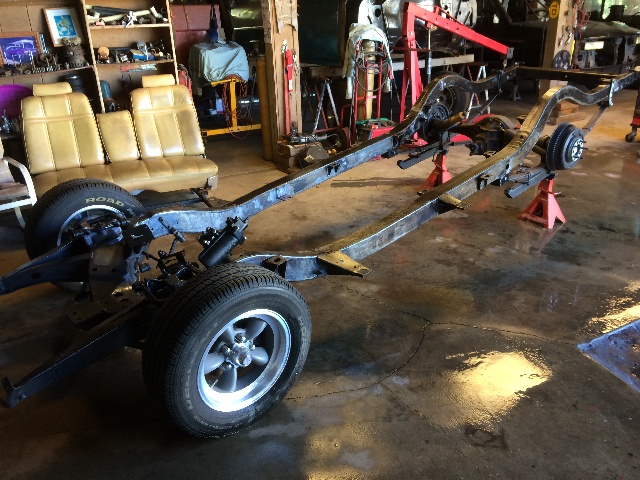 Let the Ospho rust treatment (phosphoric acid) dry for two days,
then did a good "rub down" with a dry piece of old bed sheet (no cotton pieces stuck on the frame that way)...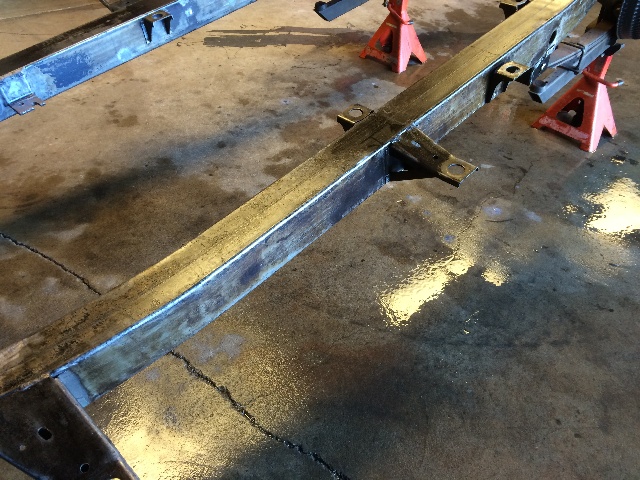 Then brush painted it with Rustoleum Black Hammertone....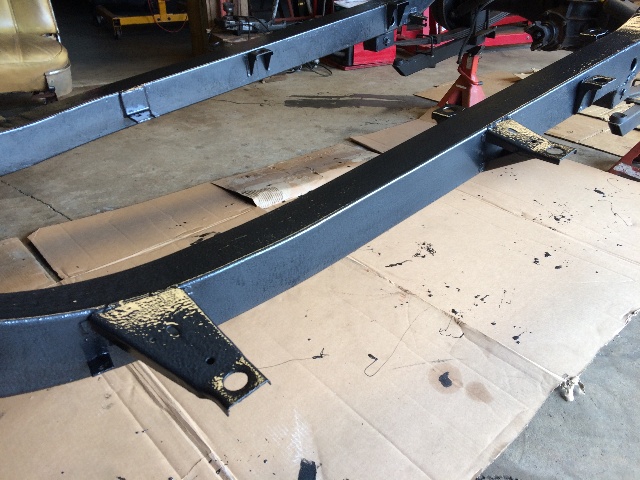 I really like this finish. I had previously prepped and painted the engine bay
while the frame was still under the body and I was setting up the motor mounts and suspension....

More later....
Back to first page of "Body Off"