58 Chevy Truck Exhaust 3
Continuing the exhaust project from page 2:

The new headers are installed, the cutouts are refitted as needed to the new headers,
and the old front pipes on the mufflers are refitted to the cutouts,
then fitted to the new Flowmaster 70's:
The failed Dynomax VT's, next to the new Flowmaster 70's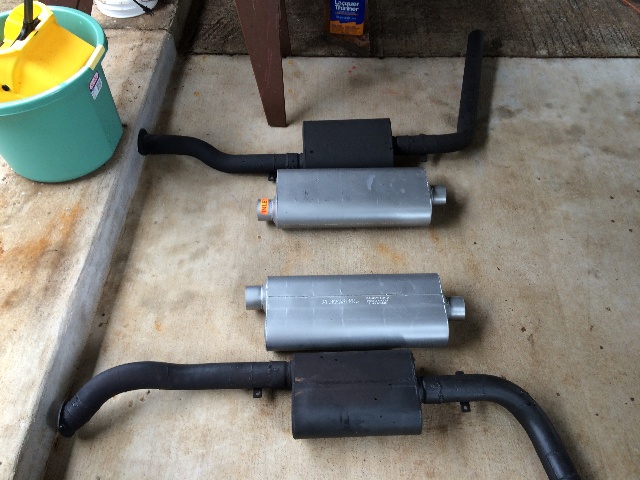 Cutting the front pipes off the VT's and fitting to the reworked cutouts on the front:




Fitted to the inlet of the Flowmaster 70's: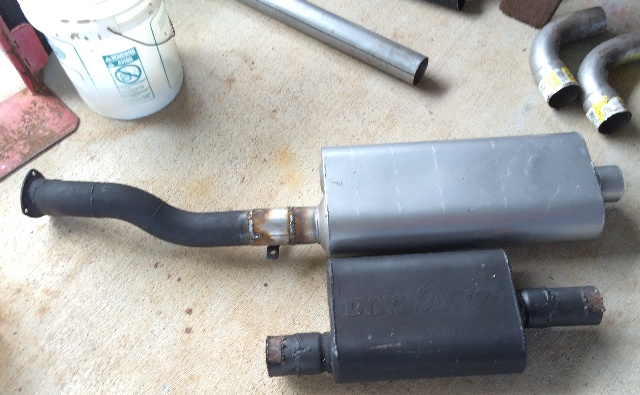 The front hanger location is good, they were refitted with new bolts;
the rear hanger location was moved back to accomodate the longer
Flowmaster 70's:



They're getting real close to the rear springs, but I think I can make it work: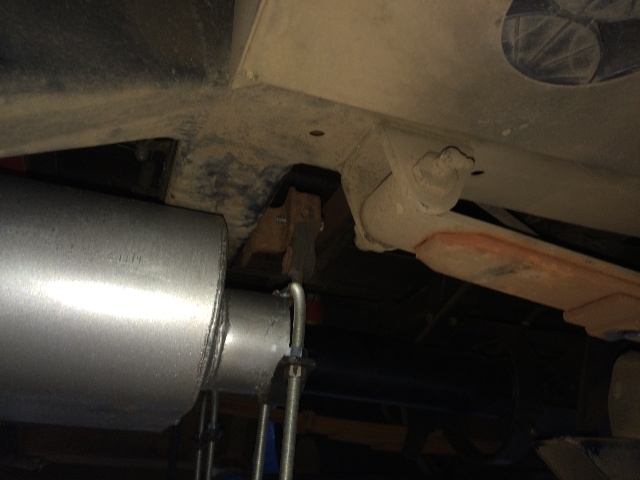 The support bracket is welded to the muffler, and double nutted for final positioning...
Once the final height is adjusted the excess bolt length will be cut off....

Some tight 3" 90 bends, and I'll have to trim the front of the slapper bars....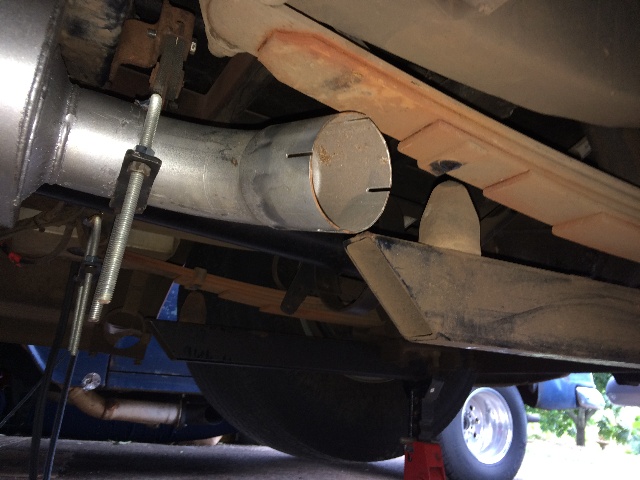 I'll have to add a slight angle up to clear the springs and still hit the cutout
for the exhaust in the truck's steps: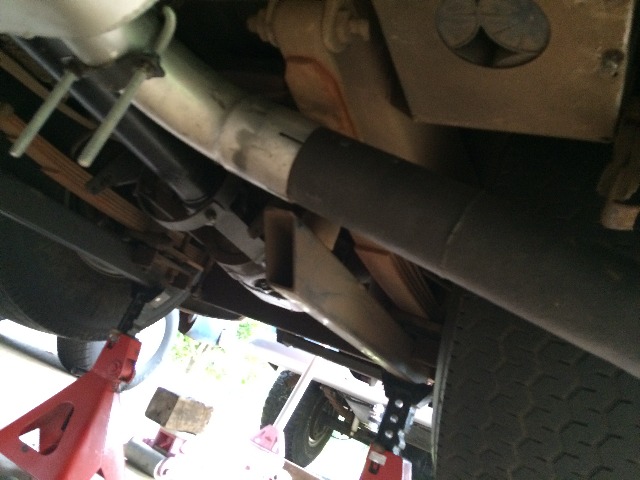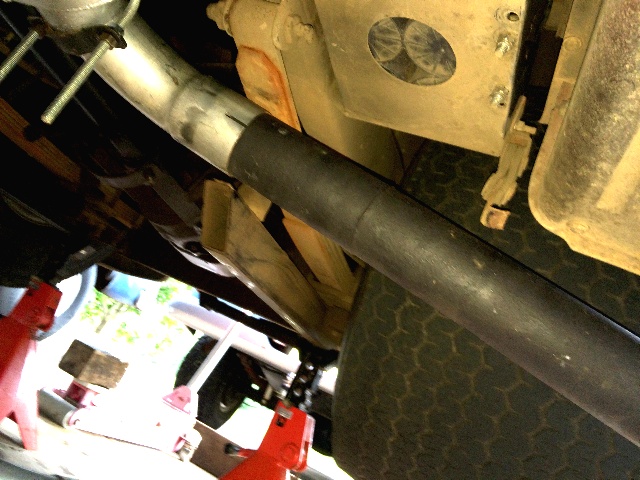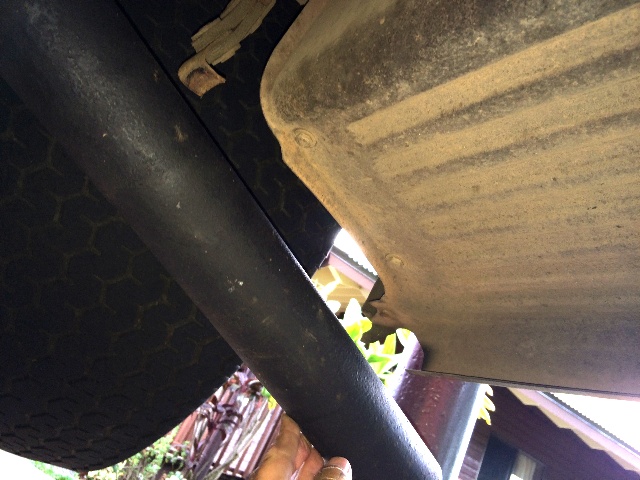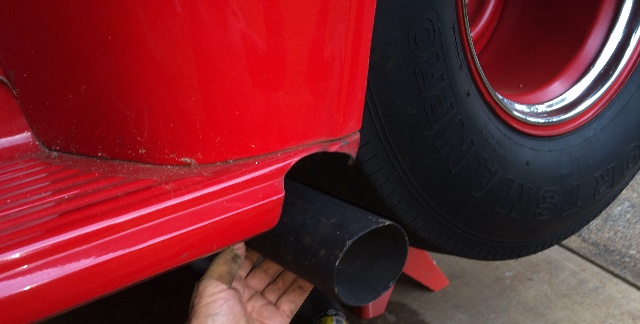 Got everything cut, fitted and tack welded under there, then
pulled it out and finish welded everything up....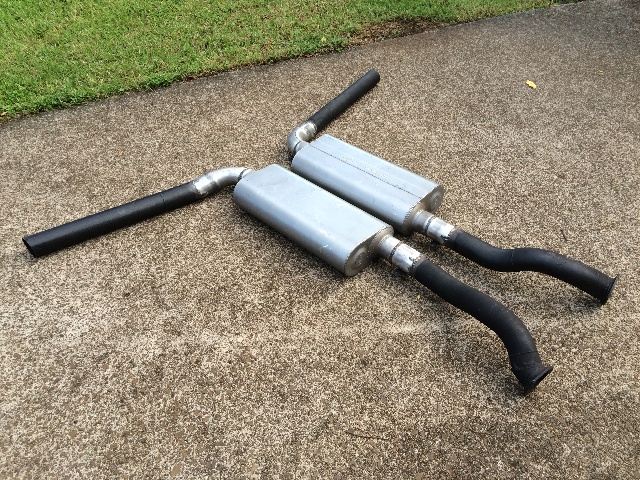 Then hung 'em in my mango tree and painted 'em with VHT rattle can flat black...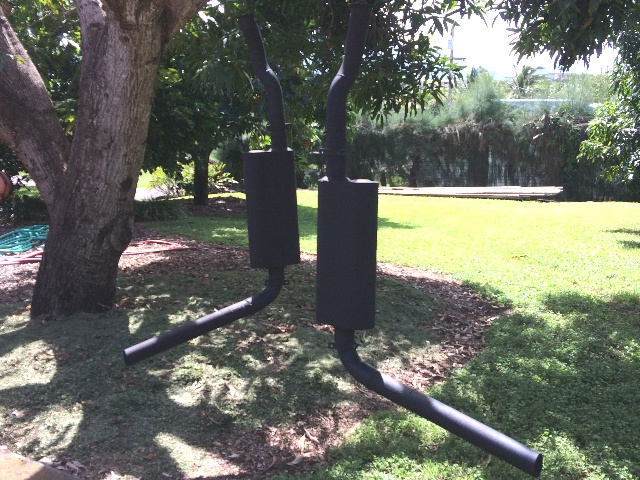 More Later.....
Go Back to 58 Truck Index Page