55 HT project Page 13
Continuation from Page 12 for Motor Accessories and Steering Upgrade....
A Link Back to the '55 HT Home Page
The steering idler arm bearing kit from Danchuck arrived,
comparing the old parts to the new, they are identical, so the
four new inserts for the bearings to ride on will not be used,
as they are the same as the ones that are in there now....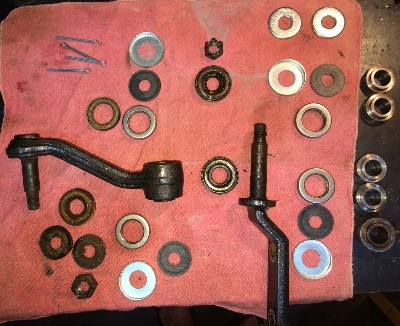 The one exception is the lower insert at the pivot end of the idler arm,
on the old parts there is a grease zerk on the bearing adapter,
on the new parts there is not. By pressing out the old insert,
and turning it 90 deg or so toward the driver's side of the car,
and pressing it back in, I solve the problem of that grease
zerk hitting the header tube....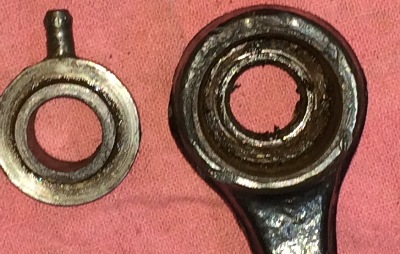 Now to press it back in, this should work just fine....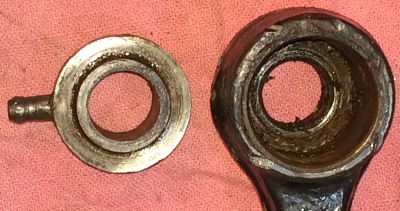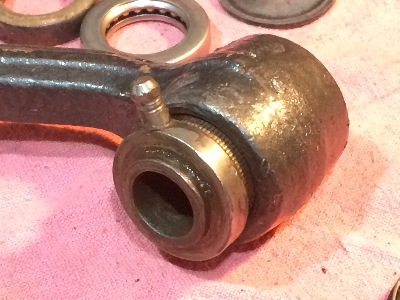 Spent some time with some solvent and a brush....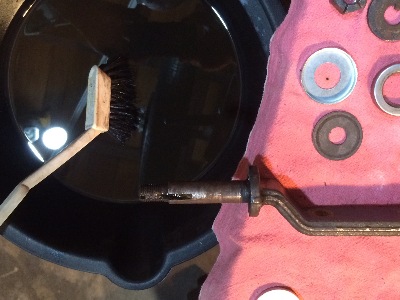 Hand packed the bearings in marine spec wheel bearing grease,
I like the stuff they use on boat trailer wheel bearings....
It holds up well in wet conditions....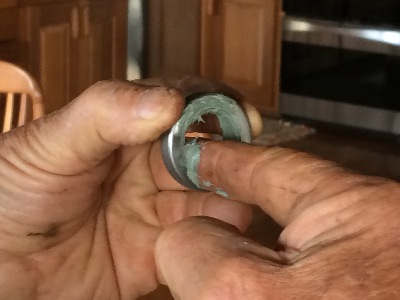 The stack of new parts is slightly taller than the old stack,
Torqued it to 14 ftlbs, got the hole to line up with a castle nut slot,
almost, but the slot was just slightly higher than the hole, but
a minute or two with a drill press and I got that taken care of...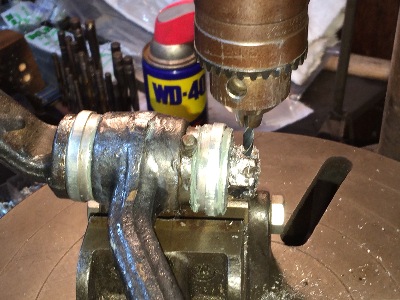 So the frame bracket end of the idler arm is ready to go,
the drag link end is still on the car, so that end will now be
reassembled with new bearings and fresh grease...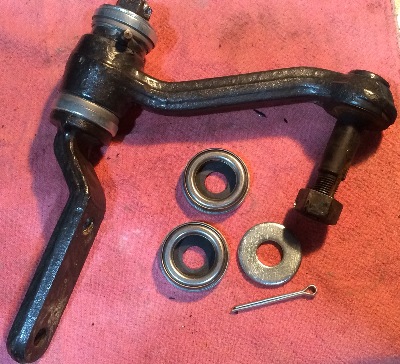 When I checked the drag link I found the end where the idler arm
connects did not have a grease fitting, so removed it and fitted
it with a zerk...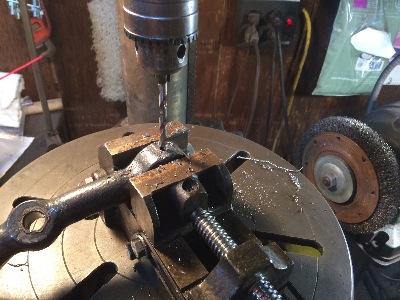 The zerk has a 1/4" fine thread, which required a #3 drill bit
to prep it for tapping...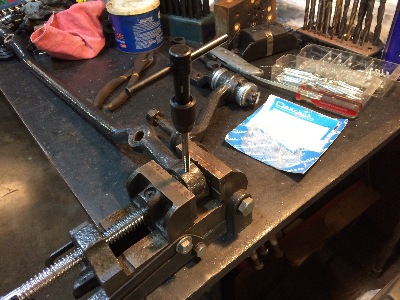 Located the grease zerk on the back side of the drag link...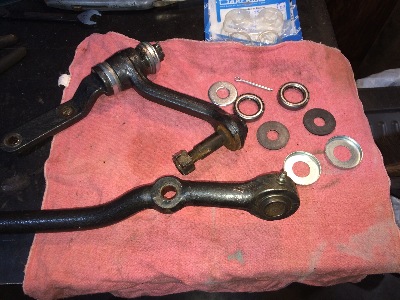 The old bearing inserts were in good condition so did
not need to change those...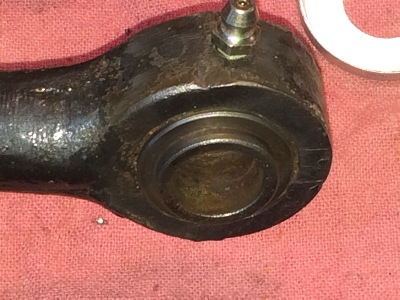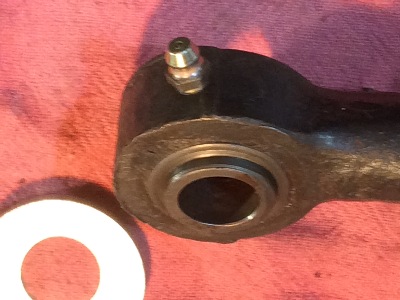 Checked the fit of the bearings, no problems there...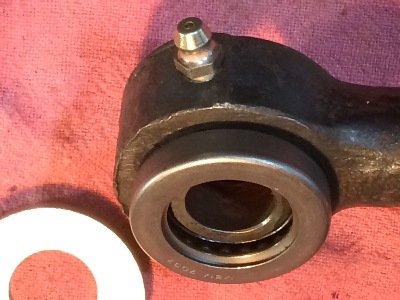 Packed the bearings in grease and completed the assembly...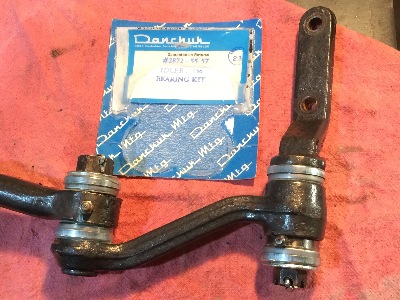 Installed everything back on the car and it all looks good...
Got the March Performance parts....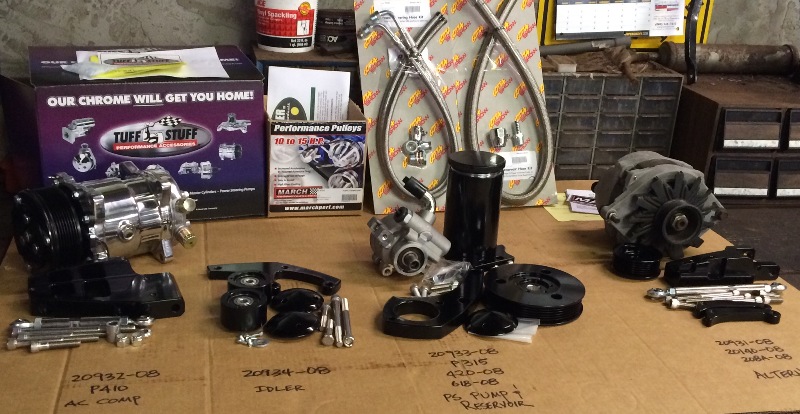 The AC compressor with mounting parts, and the idler rollers...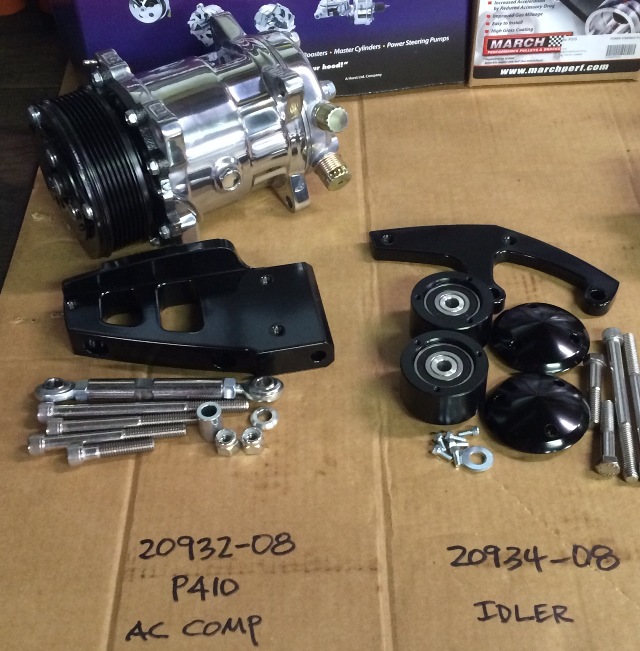 The power steering pump, reservoir, and mounting parts....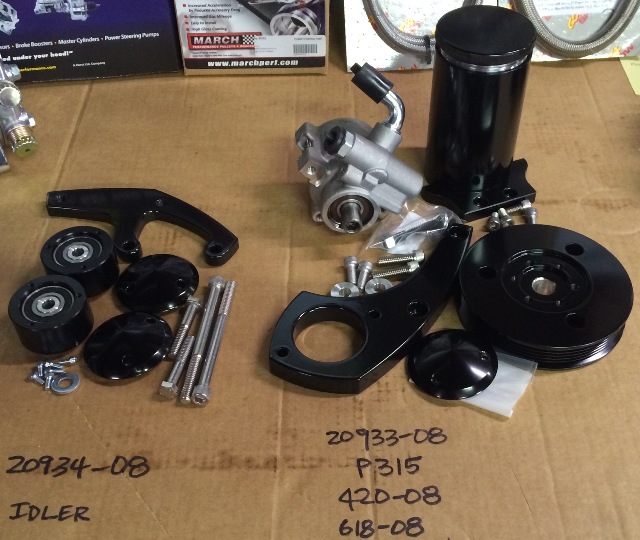 The alternator and mounting parts....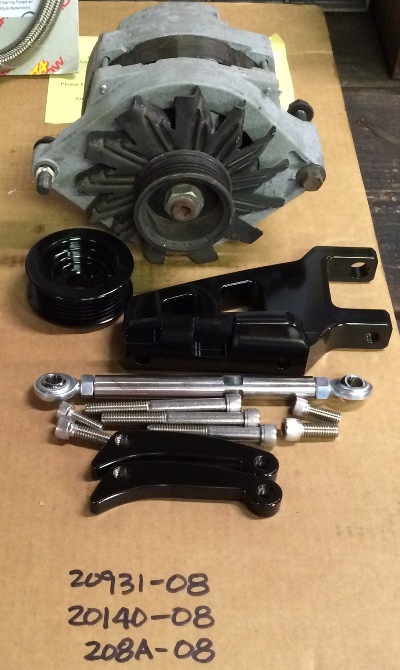 As shown on this assembly drawing, there is
supposed to be two sets of idler rollers....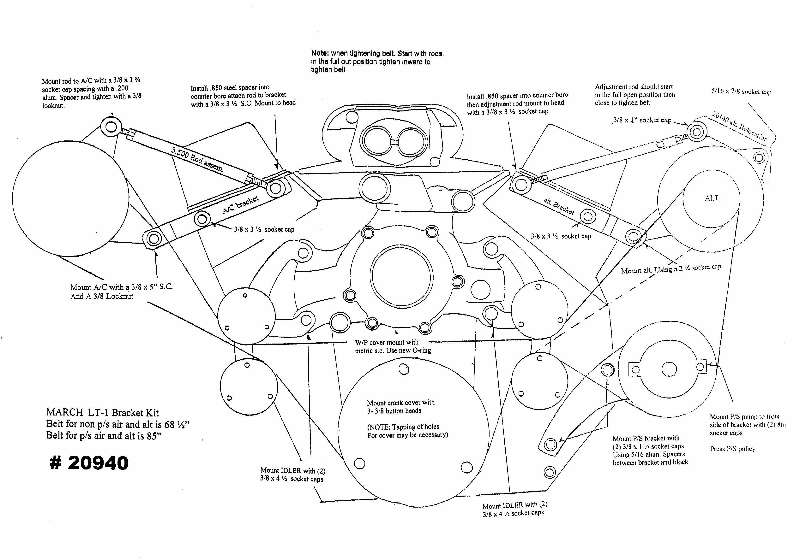 I have to contact March and get that other set of idler rollers sent out...
More Later....