62 FL Chop Rebuild 16
Still putting this ol' gal back together....
Tried fitting the original exhaust on just for grins....
The rear exhaust went on fairly well, there were a couple of problems....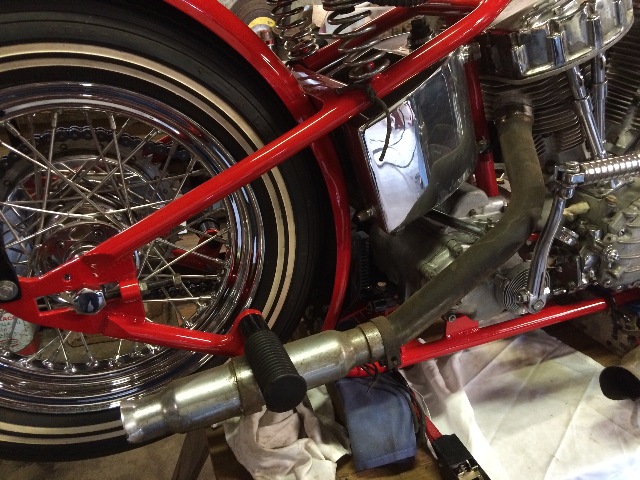 This old pipe fit pretty well on the rear exhaust spigot....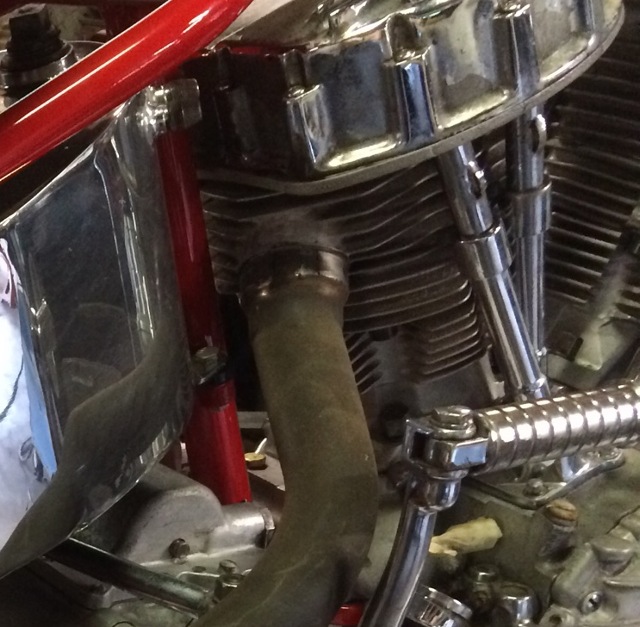 But the kicker arm hits the pipe....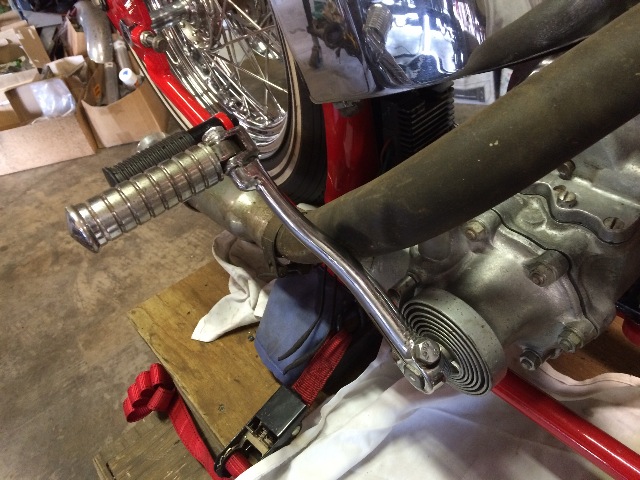 And the muffler is jammed up tight against the frame and rear footpeg....
I'm thinking of modifying it to fit and just use high temp black paint....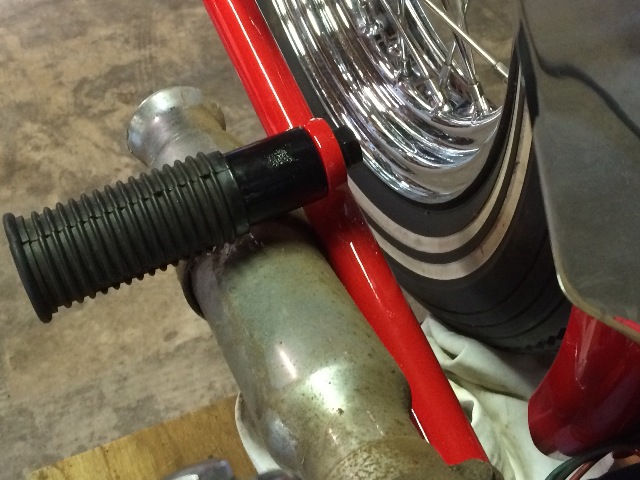 The front pipe is more of a problem....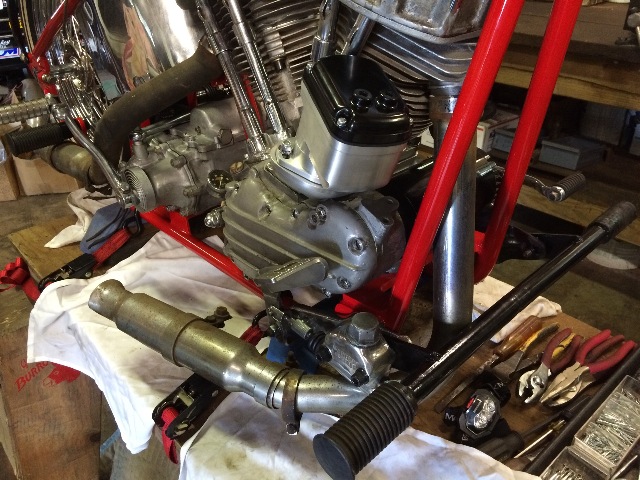 The pipe hits the rear brake master cylinder...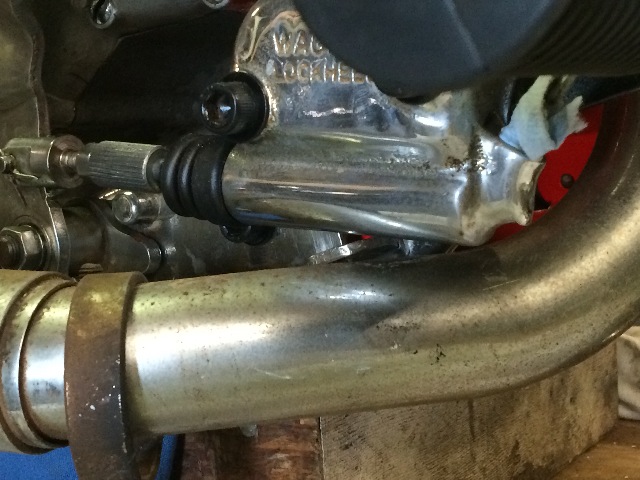 And is wedged in tight against the front footpeg bar...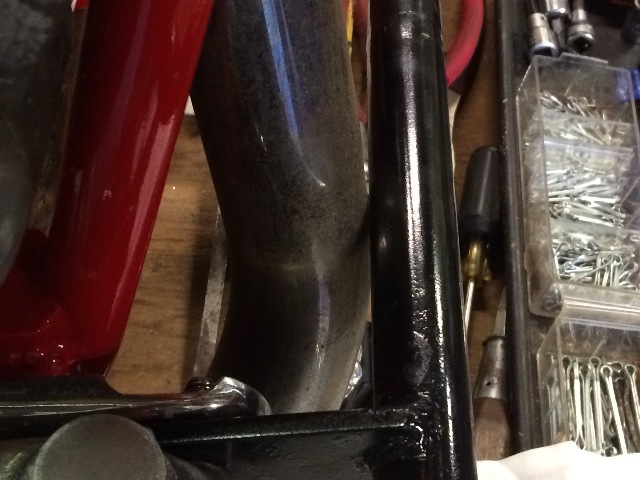 And has quite a ways to go yet to slide all the way onto the front exhaust spigot...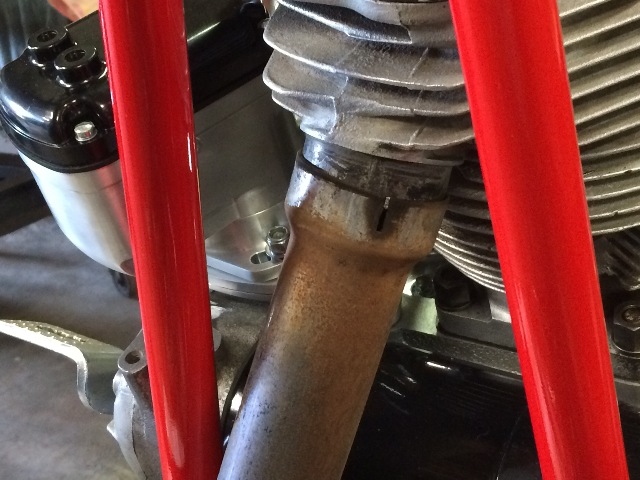 Started measuring for the brake lines....

Used some mig wire and laid it out starting at the front brake MC....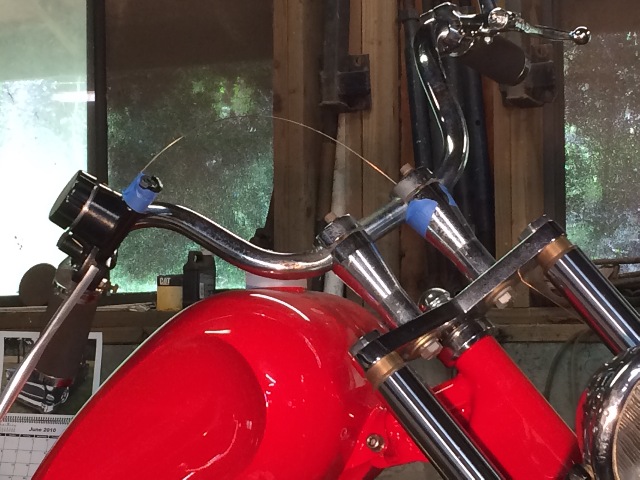 Looped it around and down behind the left fork leg....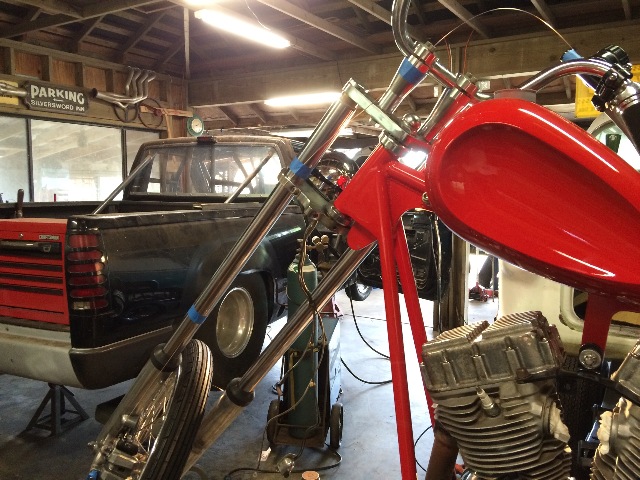 This last portion will be hose, not sure how much yet, or how much slack to leave in it
for the fork slider movement....
And will probably need some sort of bracket or clamp
on the fork leg at the top of the hose....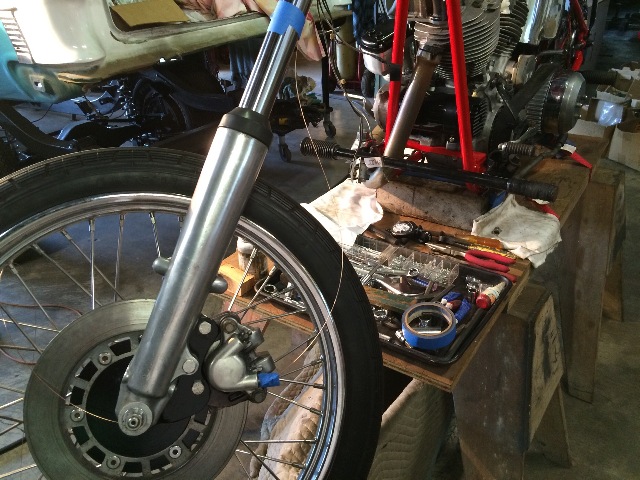 Did the same thing for the rear brake, starting at the MC....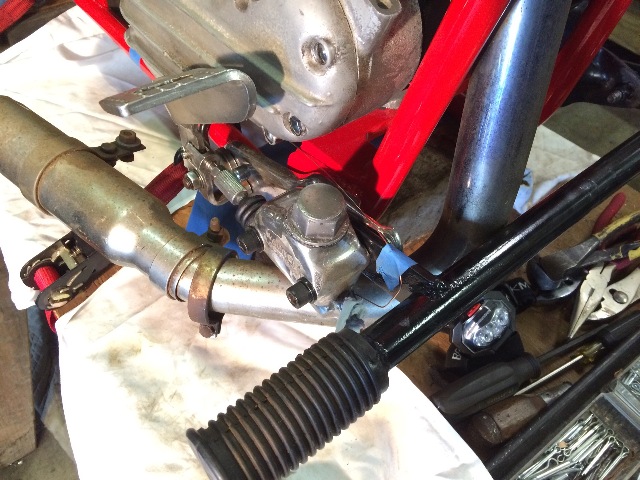 Laid it out to follow the right side of the frame to the rear tranny mount cross member....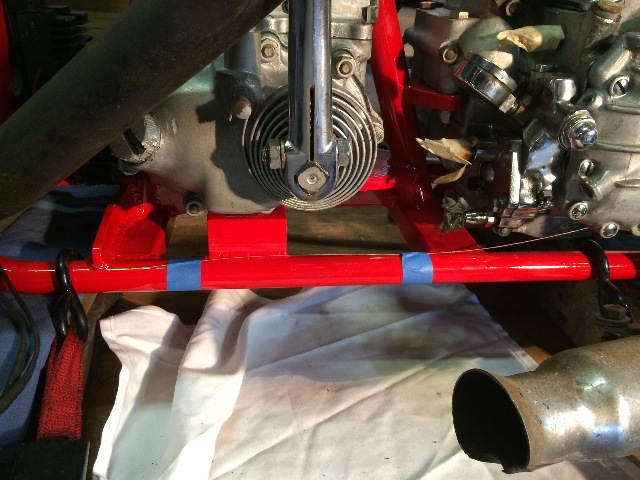 Across at the back of the tranny mount cross member....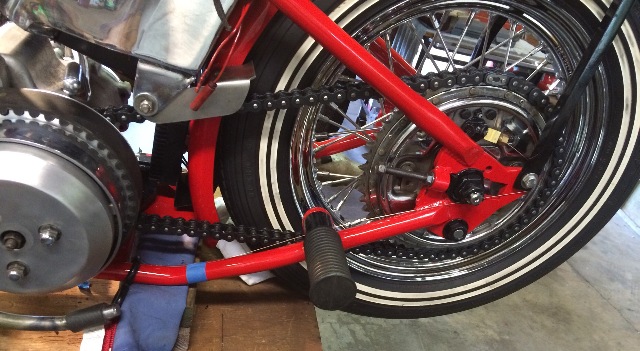 Then up the left side frame rail to the rear brake....
Loop the brake line around from behind the brake to allow for rear tire adjustment....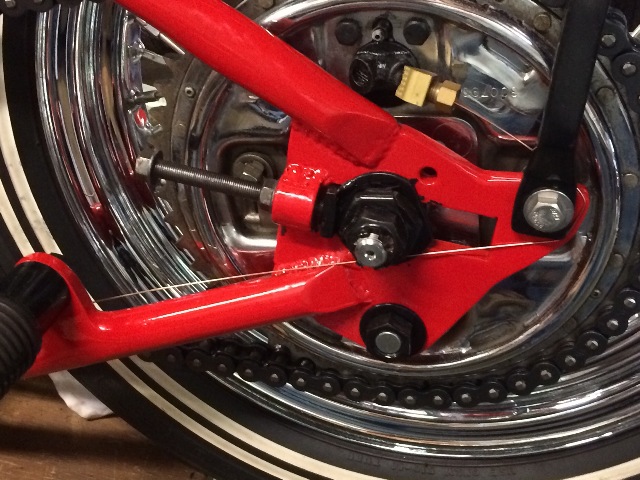 That came out as 60" for the front brake line,
and 64" for the rear brake line.
Part of that front line will be a hose to the brake caliper, not sure how much to give there,
But I'll run solid line all the way back for the rear brake....

The bike was sitting on this work bench below ride height....
Decided to block it up to ride height above the bench surface....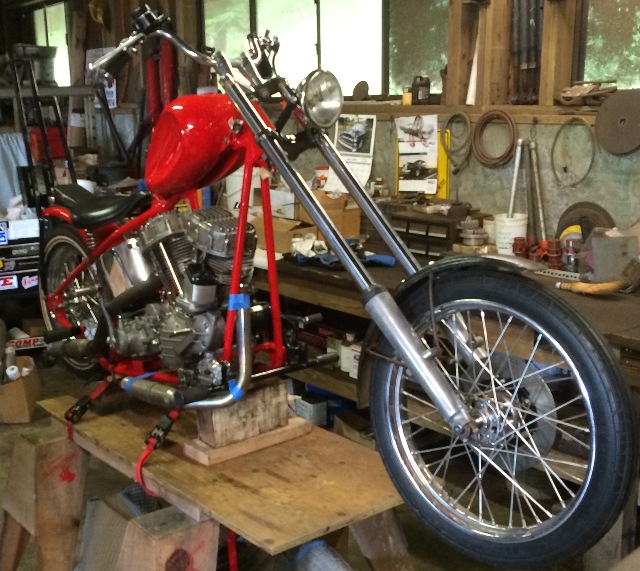 Had to add quite a few blocks at the rear to get it where I wanted it...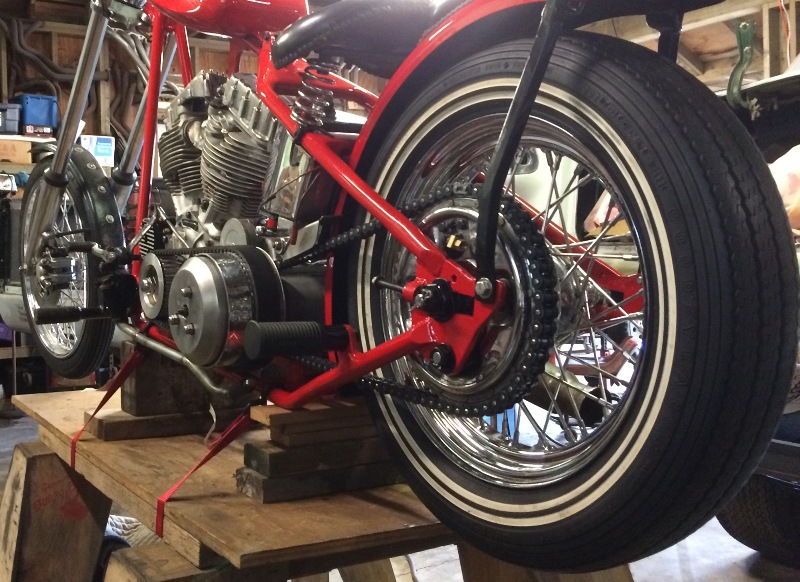 Same in front....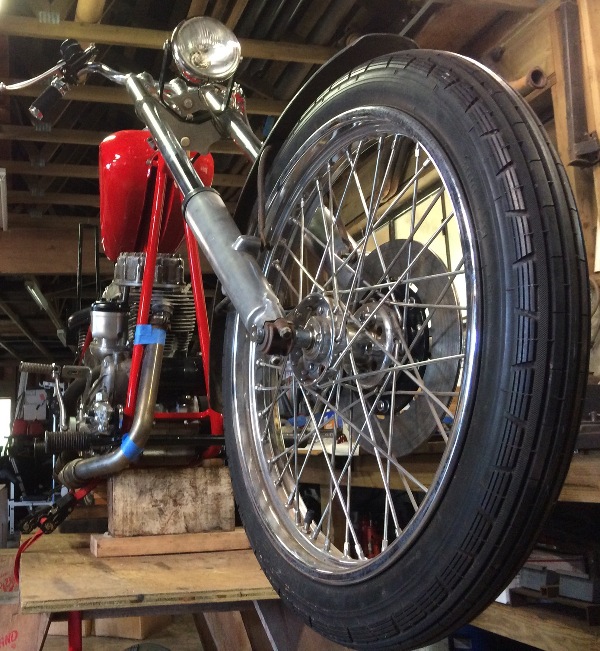 Ride height is 9" at the front footpegs....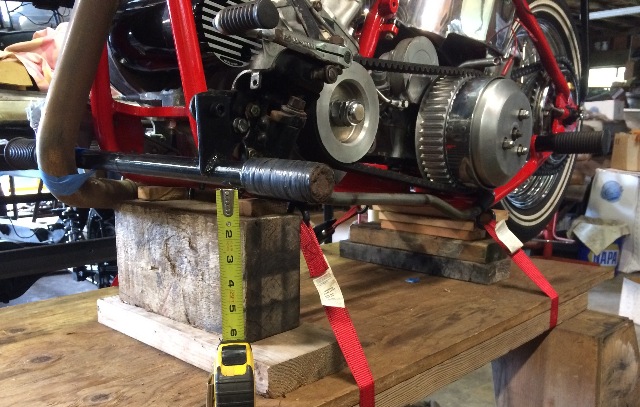 As long as I keep my wits about me when riding, this amount of clearance
should be just fine with a solid front footpeg bar....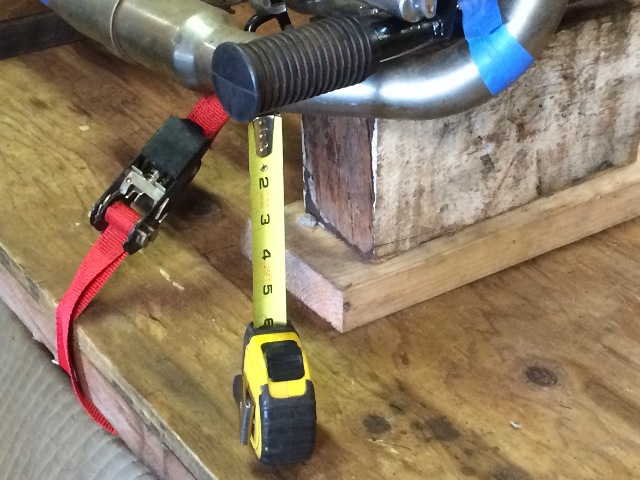 9" at the rear footpegs also, just need to keep away from curbs and other solid objects
when riding and cornering hard....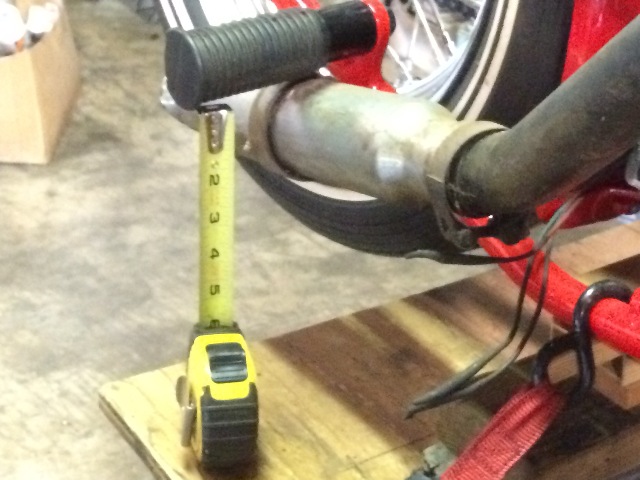 Tucked the front footpeg bar in close and reset the front exhaust...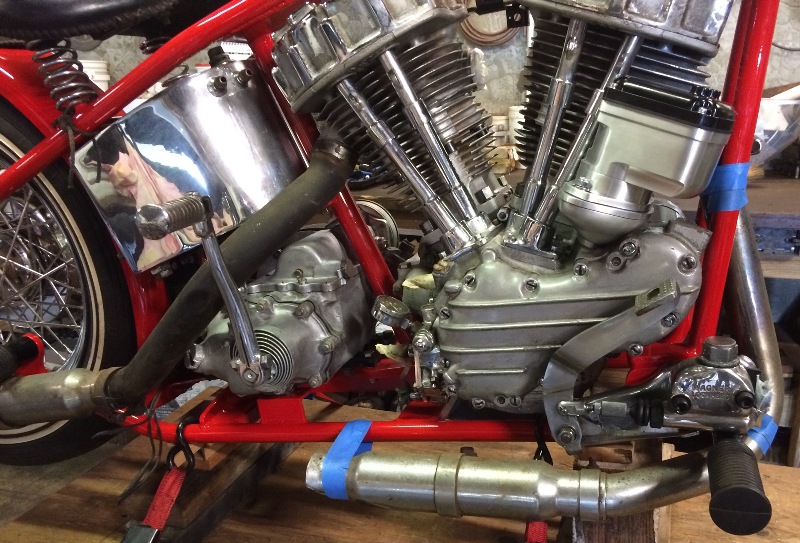 I will need to extend the front pipe off of the exhaust spigot, but I think
I can get it to fit pretty nicely without too much modification....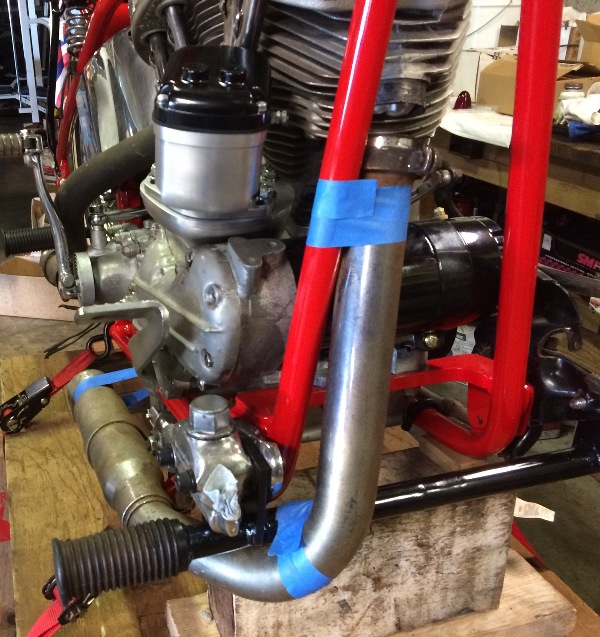 7" clearance at the pipe at this point....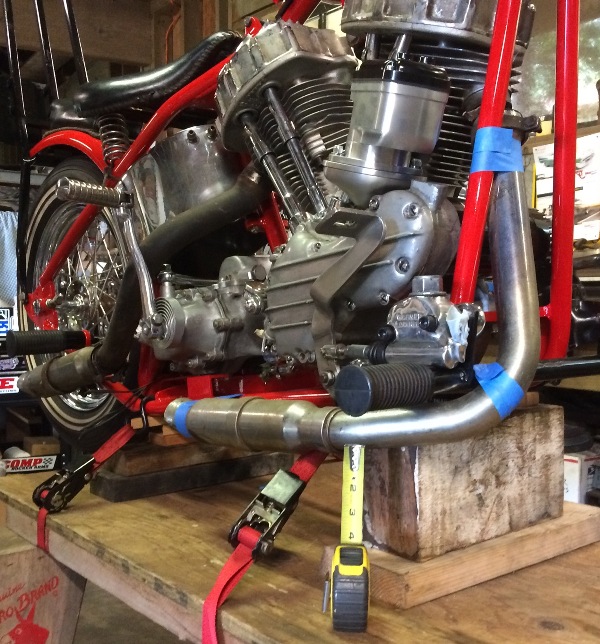 It'll take some cutting and fitting, but I think I can get both mufflers to fit the way I want....
More later....