Two Harley Davidson FXDB's & A Panhead Chopper
My daily ride, a 2010 FXDB Dynaglide 'Street Bob'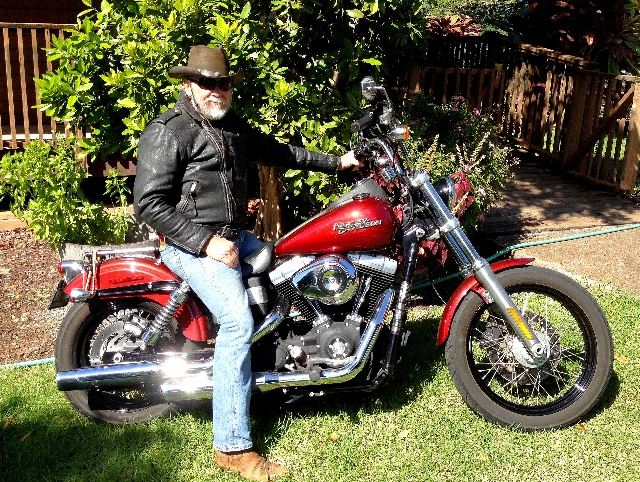 Next to my 1991 FXDB Dynaglide 'Sturgis',
which is getting a rebuild....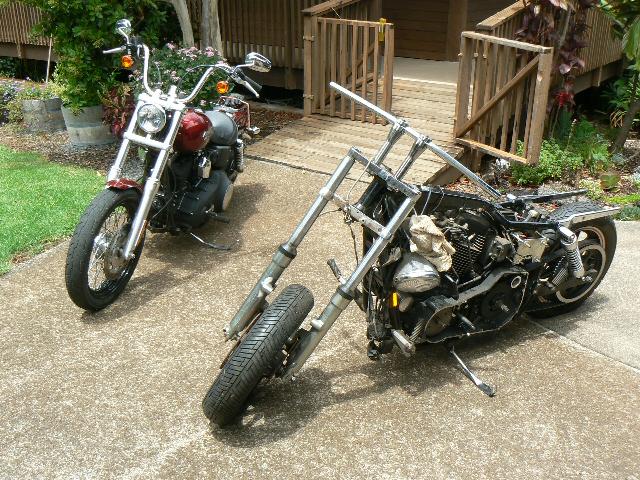 The '91 Sturgis was acquired in '92 in damaged condition and was restored to original condition...
It's now getting a fairly complete rebuild, fresh paint, lots of extras...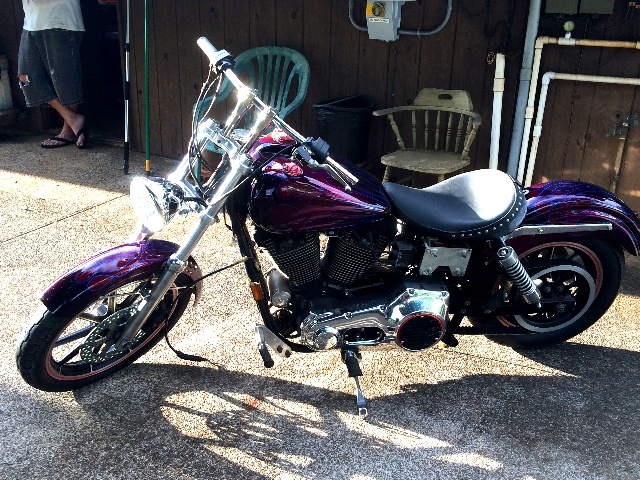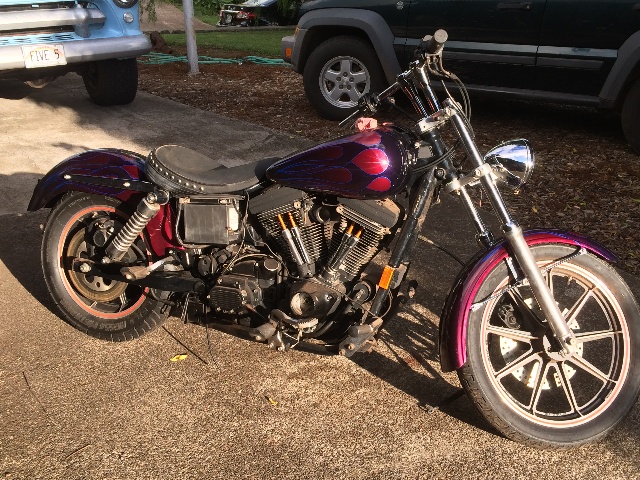 It still has a ways to go though....
My '62 Panhead "chopper" is getting a complete rebuild,
looks like this at the moment....
I've had this bike for close to 50 years....
First chopped it in '69-'70....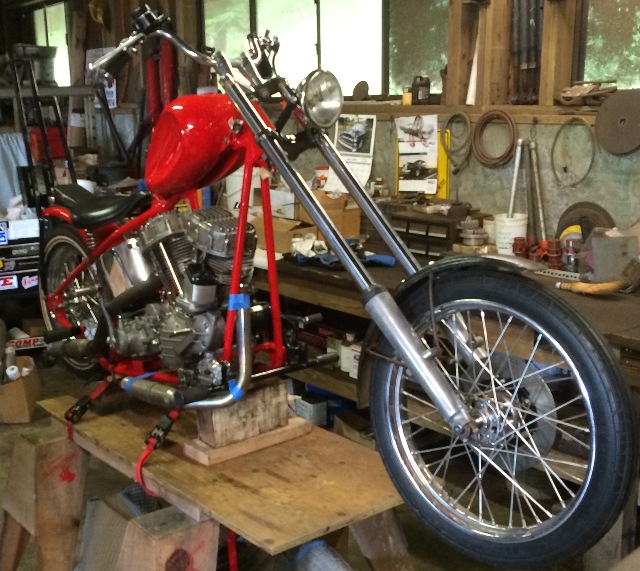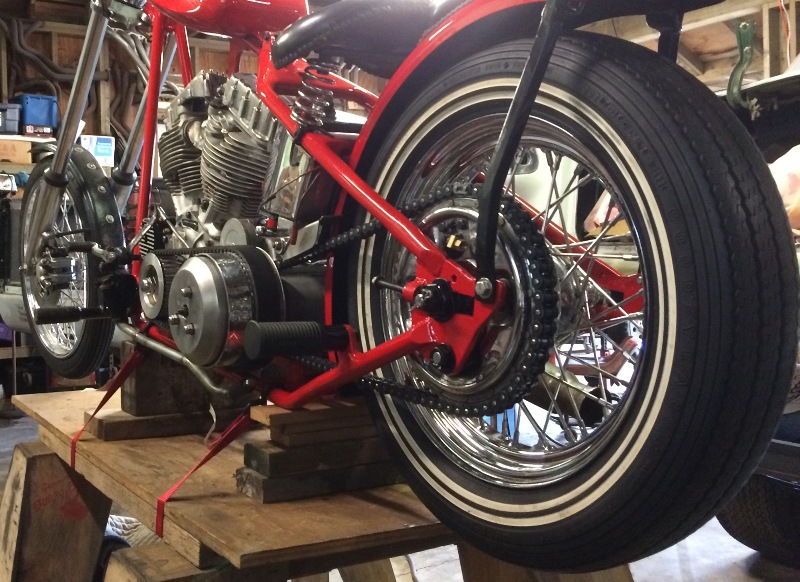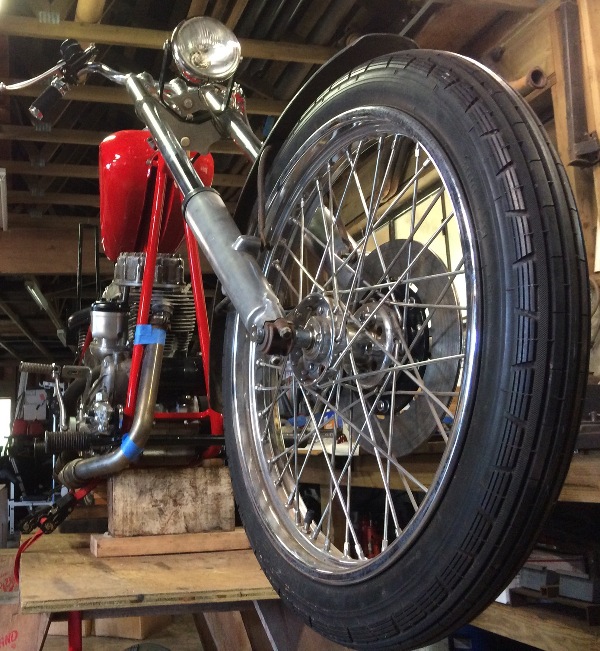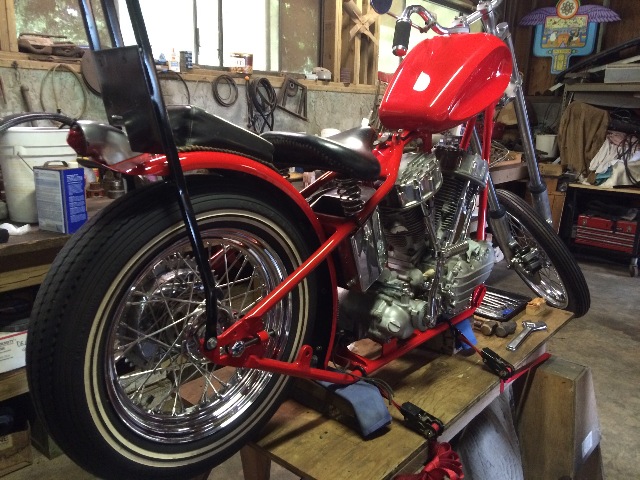 Detailed project pages on this bike are HERE.
There are several other bike projects which are on the "back burner",
but I will get to them eventually....
This page is a work in progress, more later....