2 Chevy Trucks, a '58 Pro-Streeter, and a '55 4x4
Two trucks....
A '58 CHEVY 'HOT ROD'
The '58 Chevy is a 'Pro Street' setup....
First put on the street in '98....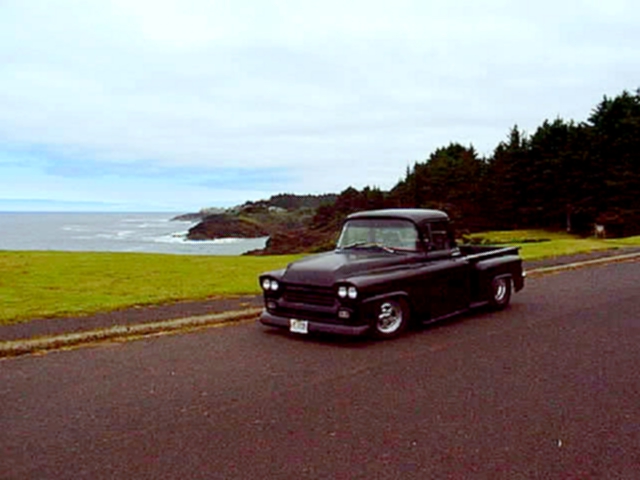 A couple of years later I painted it in GM "Torch Red"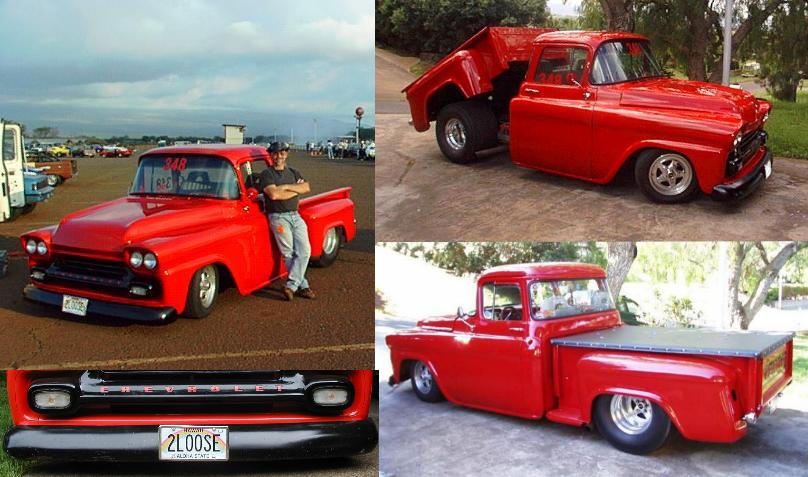 A 502 block I built up with Edelbrock heads and intake,
hooked to a built TH400 and a Ford 9" with a Detroit Locker,
31 spline axles, and 4.11 gears out back....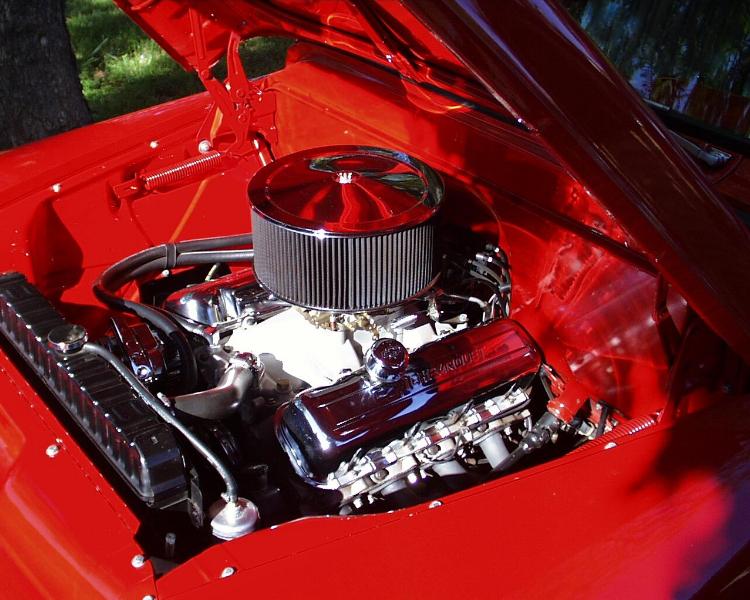 Sits low on a modified frame, GM A-body front clip, all steel suspension...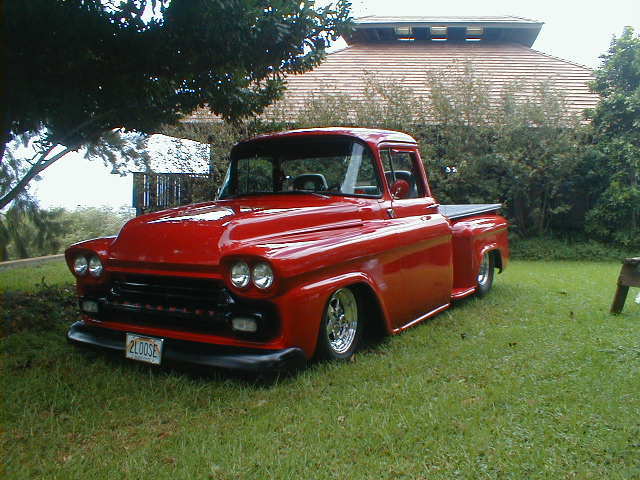 It's a 12 second truck in the quarter mile....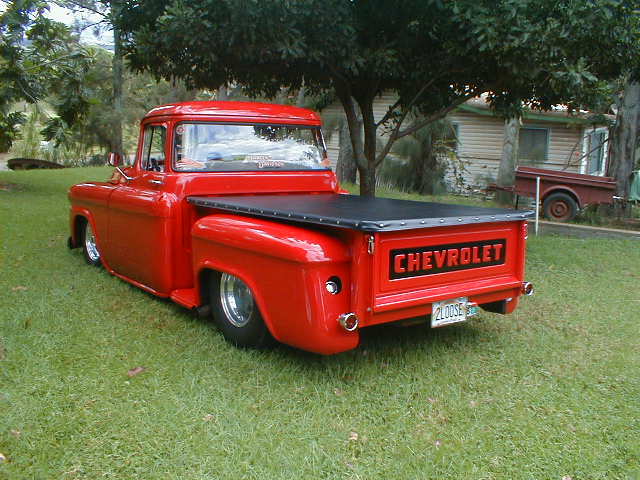 A pair of Mickey Thompson's fatties...
Sportsman Pro for the street,
Slicks for the track....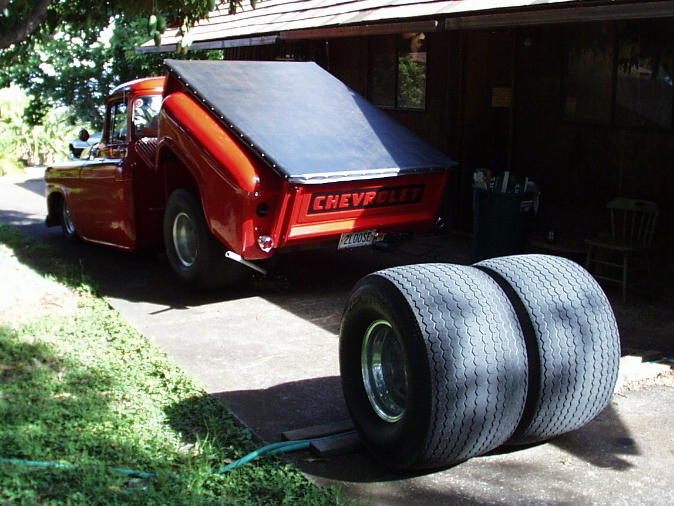 Had to tig together an aluminum rack for my surfboards...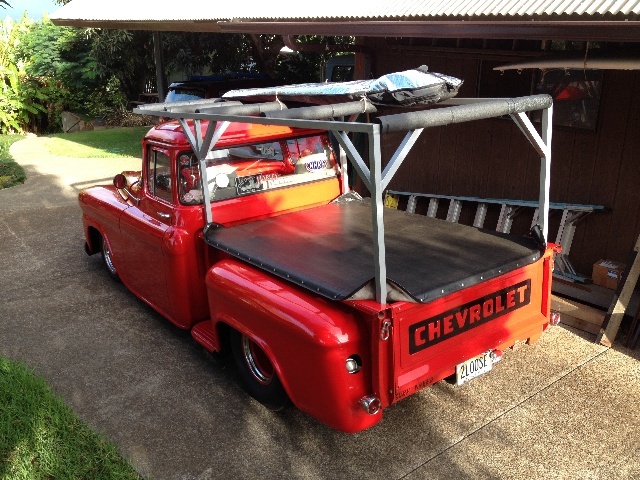 And my "OC-1" Hawaiian outrigger canoe....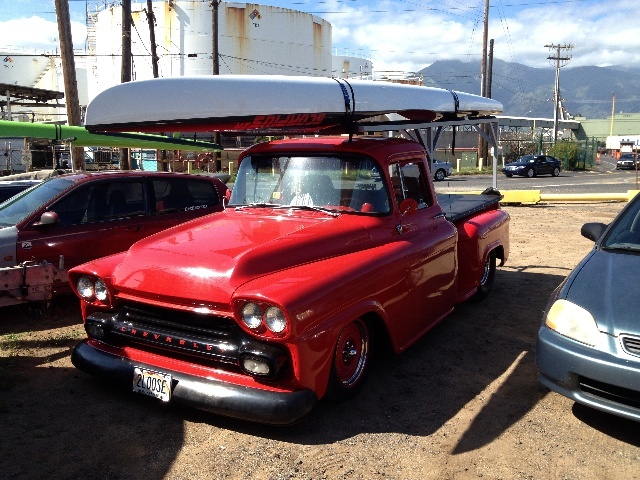 It's a Scorpious XM ocean racing canoe...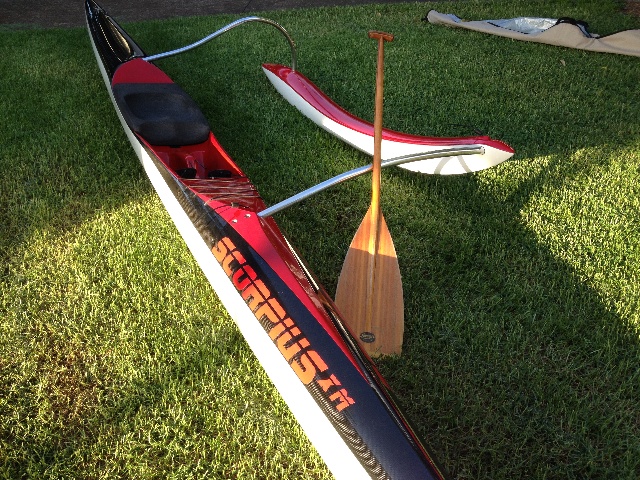 A '55 CHEVY 4X4
My other truck is a '55 Chevy I converted to a 4x4,
Putting it on the road in 2000.
This truck has '55 Chevy Viking front fenders and grill on it,
giving it a little different look.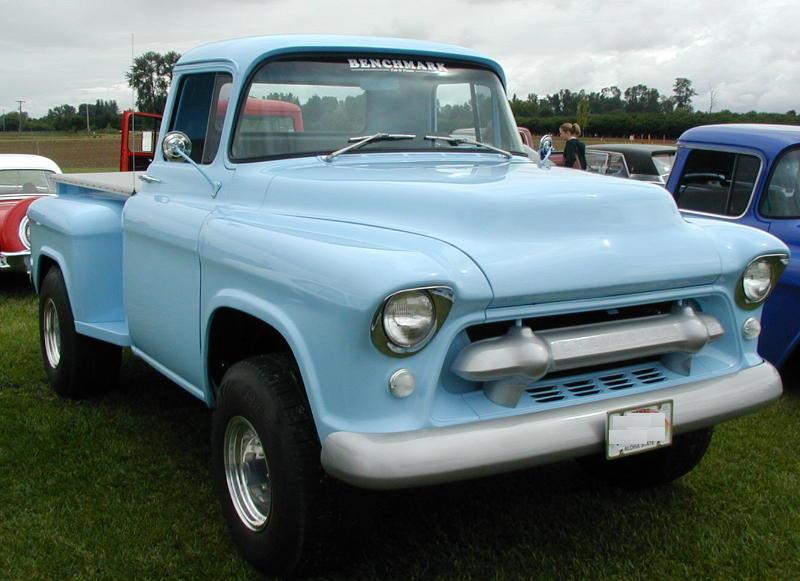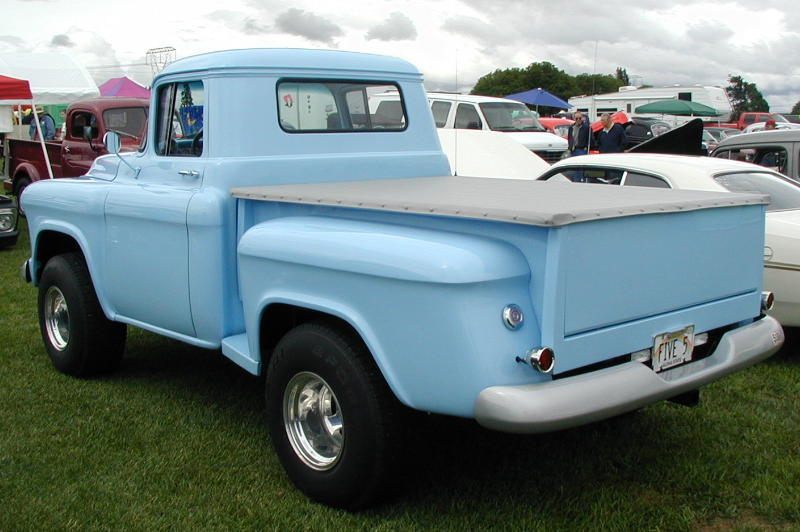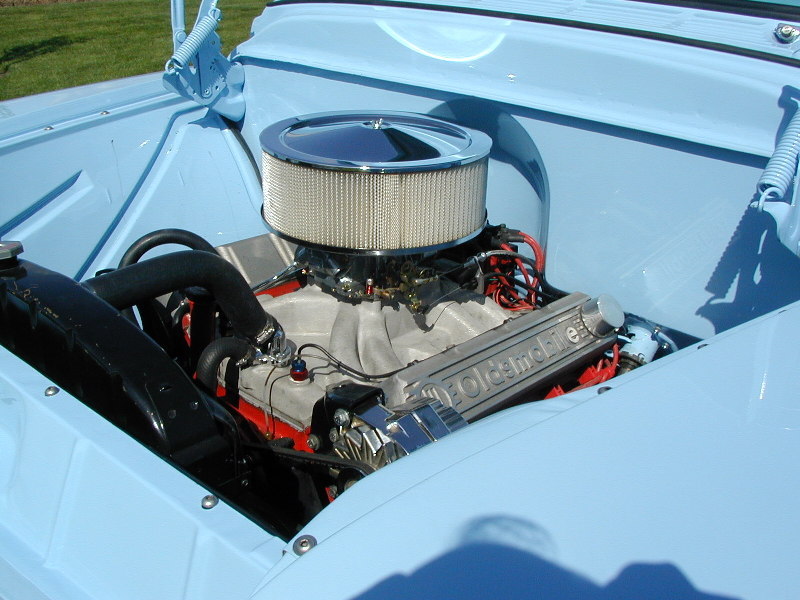 A '70 Olds 455 with a "cruiser" build, nothing fancy,
and a late model GM 4L80e trans and transfer case.
Ford 9" rear axle, and a Ford front drive axle.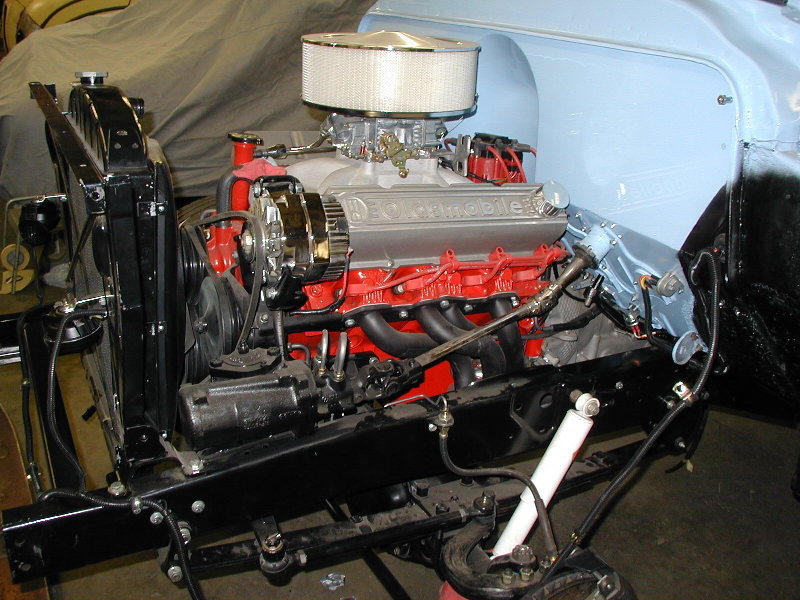 Both these trucks are daily drivers,
I use them as much as I can every day....
Link to more stuff on the '58 truck
This page is a work in progress, more later....