58 Chevy Truck Misc1
Working on an overheating problem,
Brass radiator, 18 years of service, not cooling as
efficiently as it used to. The transfer of heat from the tubes
to the air has declined as the solder joints connecting the
brass ribbons to the water tubes has eroded away.
It needs a recore or a new radiator.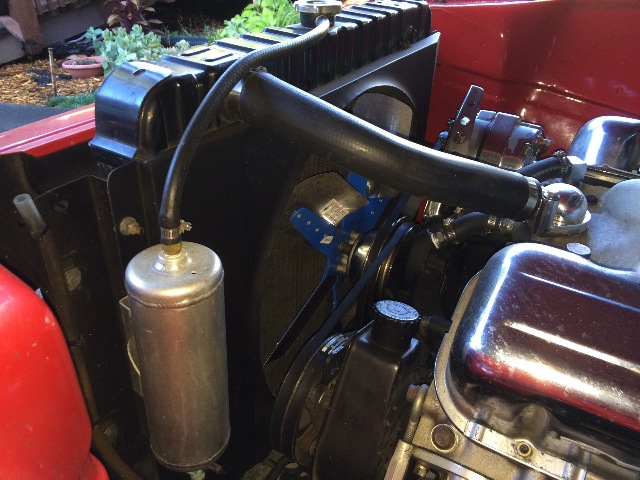 New water pump, new thermostat, new v-belts, thorough flush of the system,
gave me improvements, but it still gets hot occasionally when it did not before.
Need a new radiator !!
Being as it is winter here, meaning the air temp stays under 80, usually mid 60s
to mid 70s, the truck has not been overheating, but it does run at the high end
of the temp scale that I'm happy with, so eventually.....
Meanwhile, I've been driving it the 25 miles from my house to the
south central shoreline, called Kihei, Wailea and Makena....
with my Hawaiian style outrigger one man canoe on top,
and getting in a couple hours of ocean paddling, early
in the morning, before it gets too hot, and the wind comes up....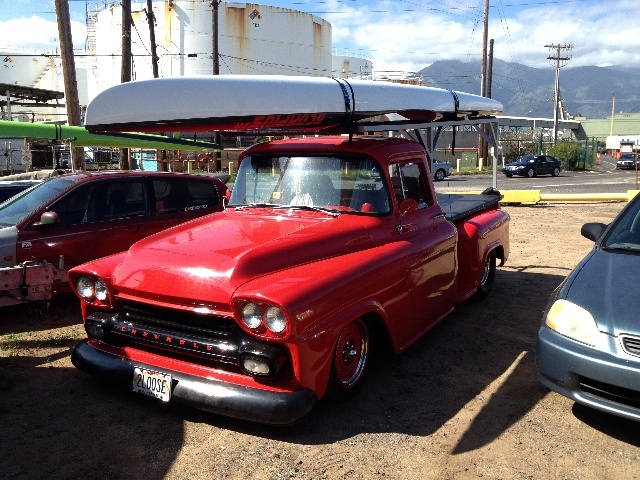 Coming back from paddling the other day, and felt some
vibration in the front end, felt like the right front wheel shaking,
started at 45 mph, so I kept it at 40 all the way home....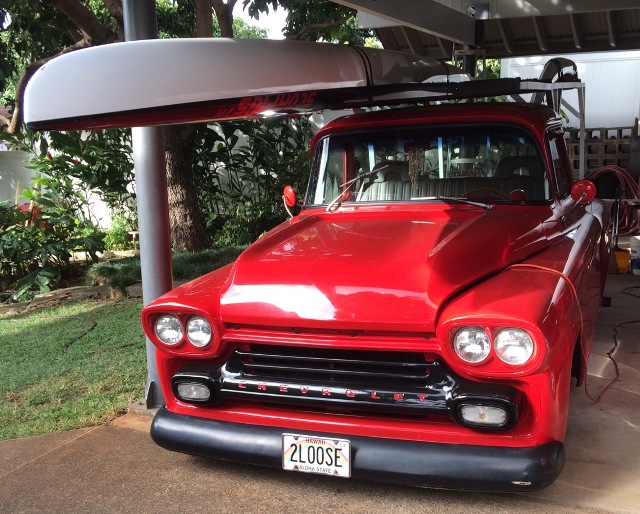 Then jacked up the front end, checked to see if the wheel bearings
or suspension might be a problem, but did not find anything....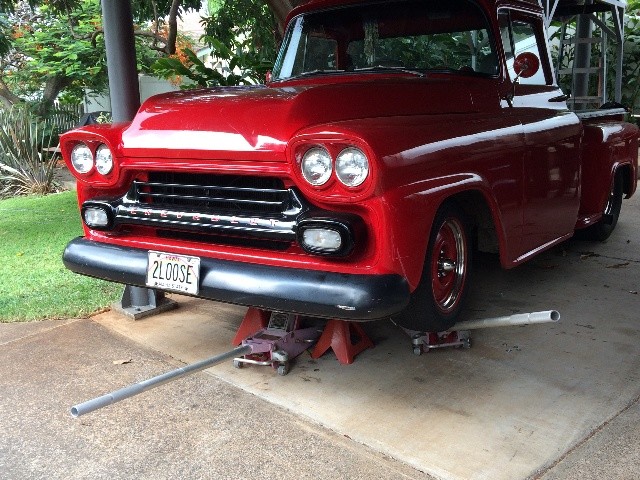 Checked the rear tires and saw some wear, so pulled all four wheels....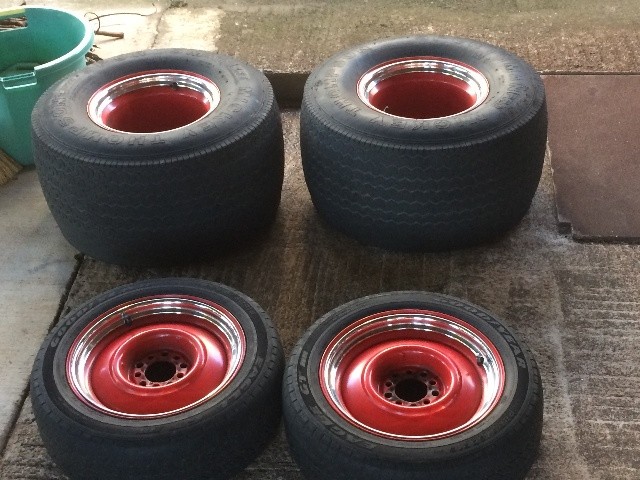 Might have thrown a weight on the front right tire,
but have some unusual inside edge wear on the
rear Sportsman Pro tires....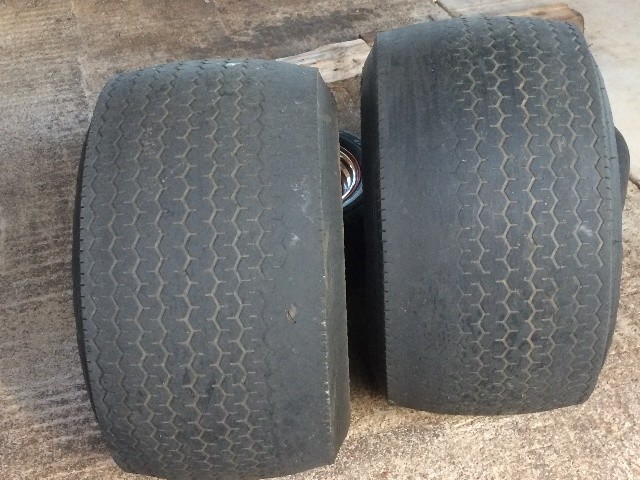 This is the fourth set of these tires I've run, over the last 18+ years,
and by keeping the tire pressure at 17-18 psi I've always gotten good even wear....
usually around 8,000 miles or so, which is good given my heavy foot
and the soft compound these Sportsman Pro tires are made of....
So I don't know what is causing this unusual wear pattern....
There is also a hole in the left tire, good thing I had tubes, and they held up....
So I'm in the market for some fatso rear tires....

Luckily I had a set of Torque Thrust D rims with tires that will fit this truck,
so put them on...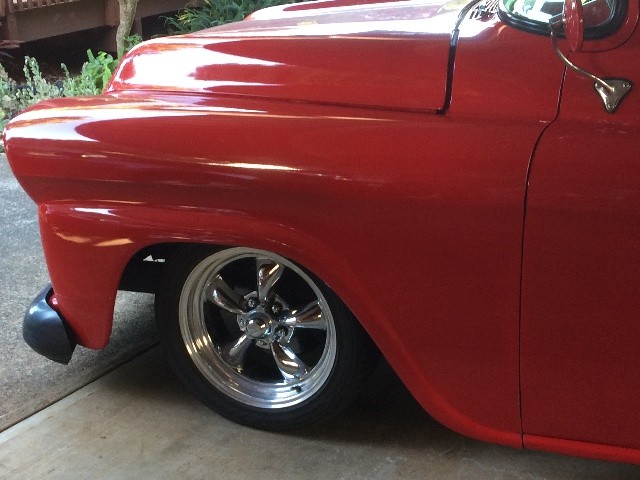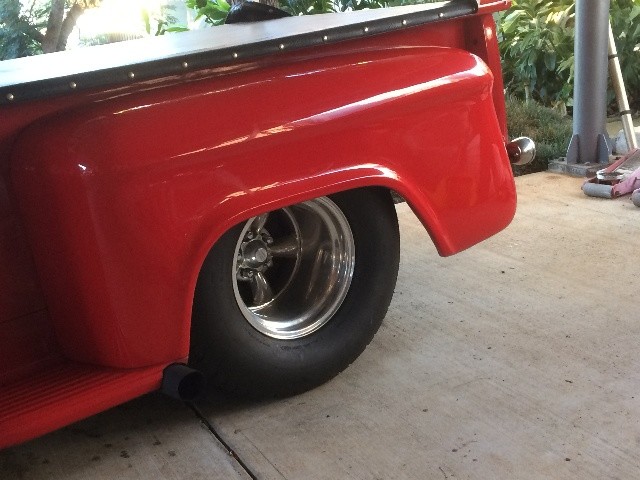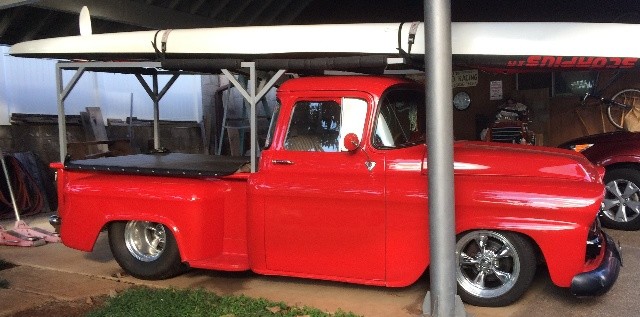 Ready to go paddling at dawn....
More Later