62 FL Chop Rebuild 18
Still working on brakes and exhaust...
Found these SS cllips online that fit the 3/16"
brake lines....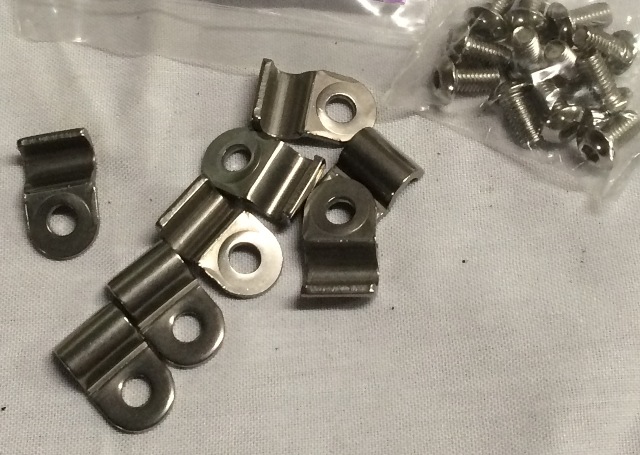 They needed a bit of reshaping to fit the frame tubes....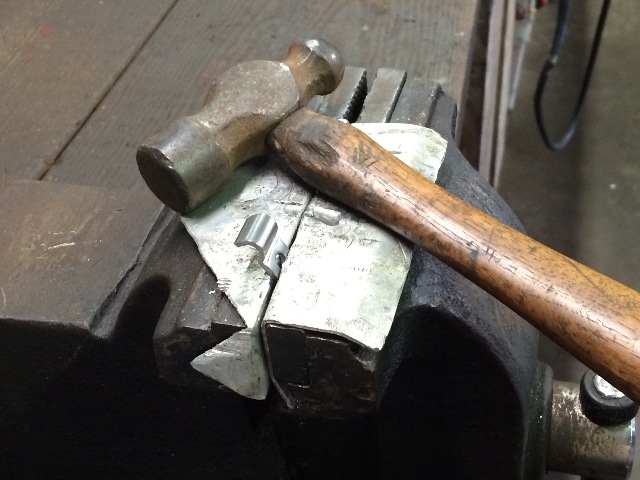 Just a bit....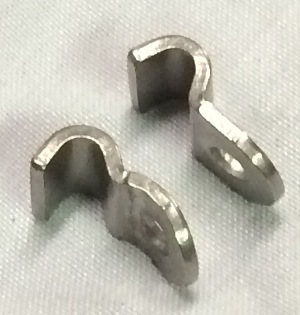 Looks good to me....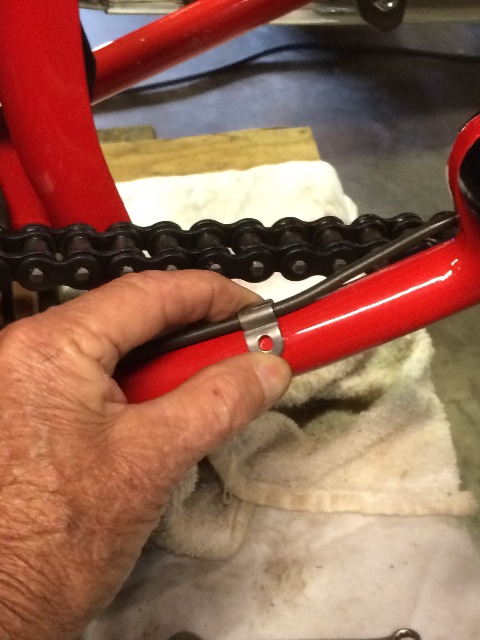 Did 7 of them, should be enough for this job...

Now to drill and tap the frame tubes for these clips...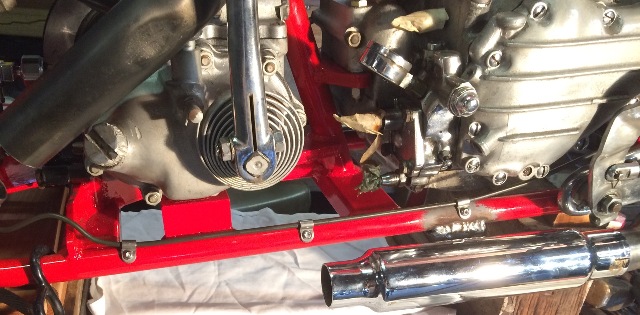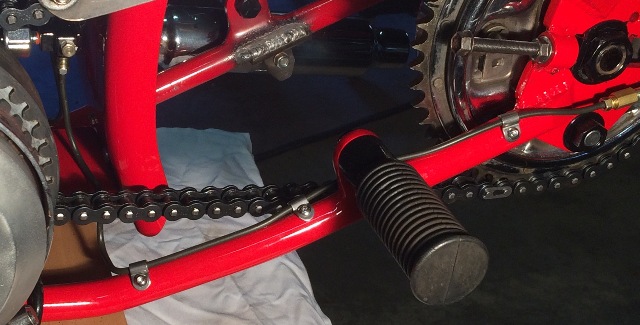 Looks good to me....
Found these in my scrap pile, not sure what they are from,
but I cut them up and reshaped them to fit the frame tubes
to hang the mufflers...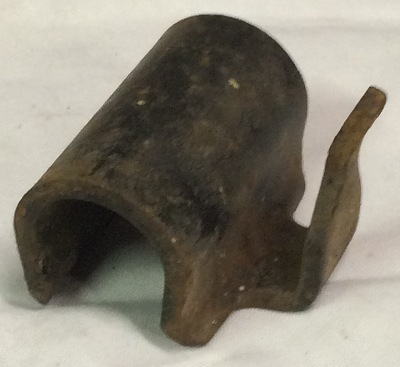 Got them located and welded them on....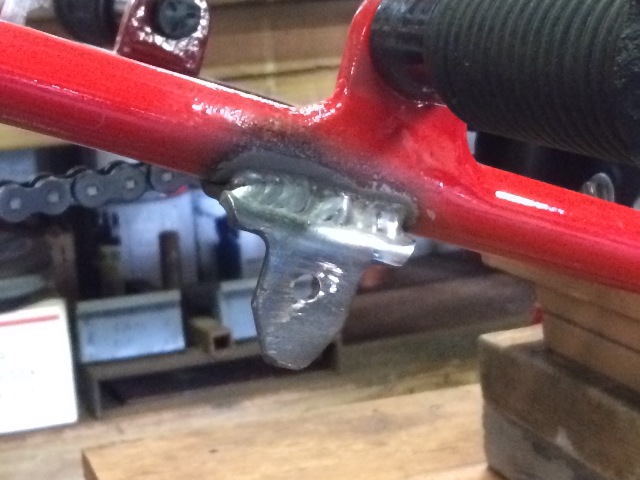 Bolted up the mufflers, it looks good to go....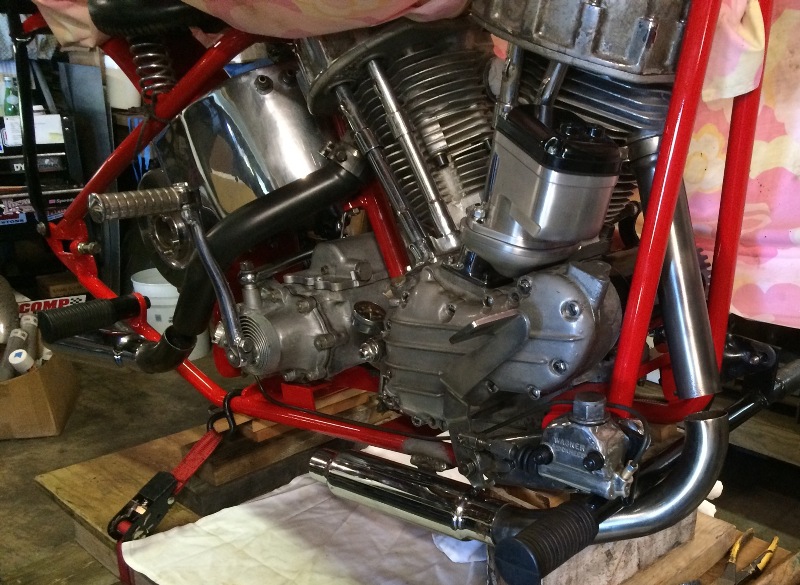 Now to cut, fit and weld in some 1-3/4" pipe as needed....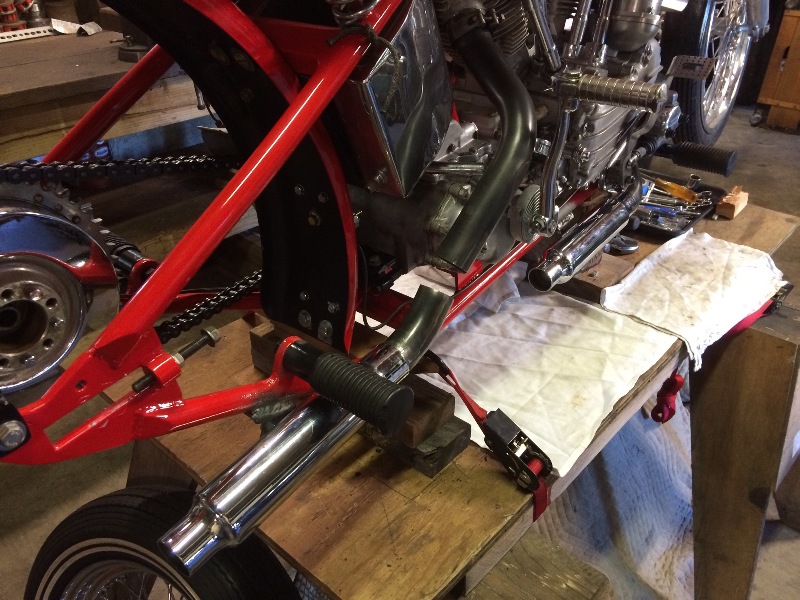 Bought a 2' length of 1-3/4" exhaust pipe from the local auto parts guys...
And cut some pieces to fit the "gaps" in the front
and rear pipes...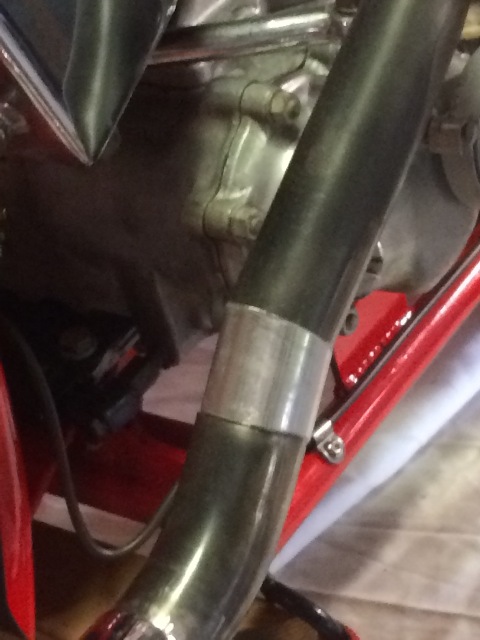 Had this "bell" end in the supply pipe, used it to
clamp the cut pieces in the vice and carefully
cut and fit until I had it the way I wanted it....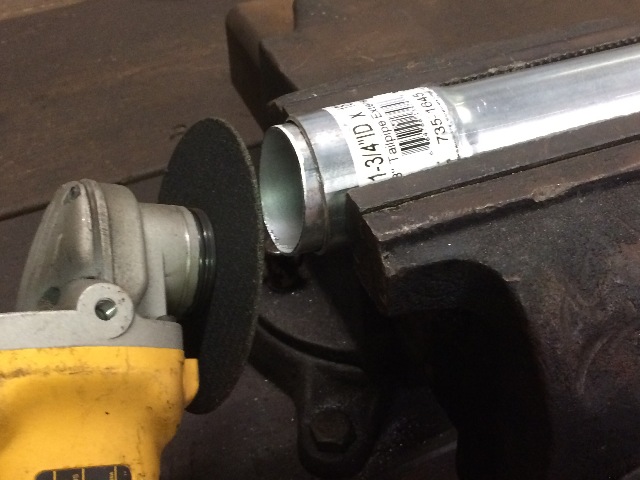 A little bit of an angle, looked at trying to put a little bit
of a curved piece in there, but what the heck,
it will flow just fine this way....
,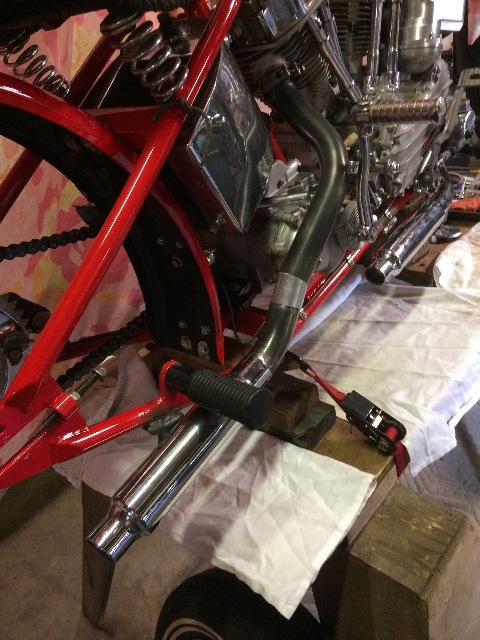 And the kicker clears the pipe this way....
Welded 'em up with my mig...
Dressed up the welds a bit on the front pipe,
Then ran an 80 grit roll over the surface to rough it
up where the hi temp paint will go....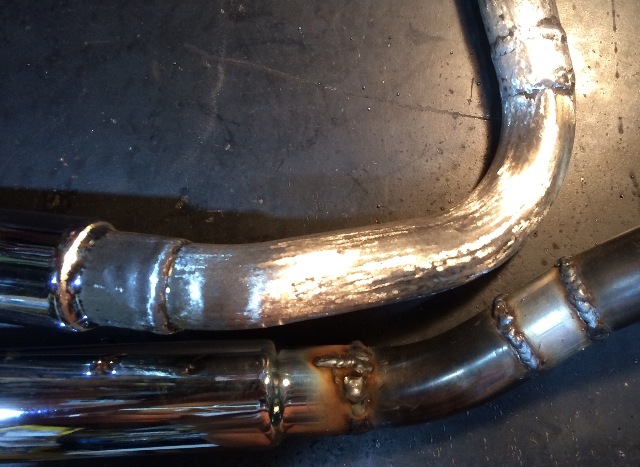 I'll smooth out the welds a bit more, then
will paint them, but might leave the mufflers shiny....
at least for now....
Still thinking about that....
Later.....

Bolted em on just "fo see how da buggaz gone look...."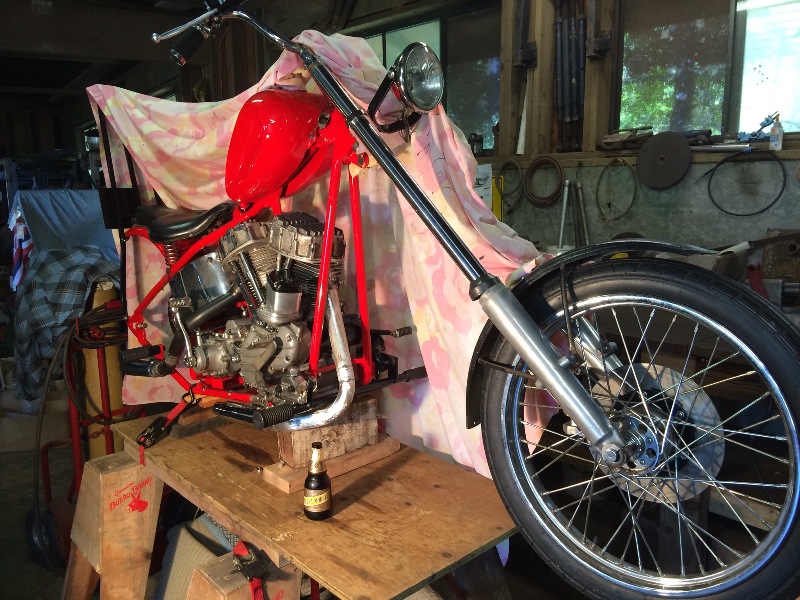 Front one sand papered 89 grit roll....
Now what?
Am thinking just wd40 constantly and keep 'em clean.....

Same with the back, no 80 grit though....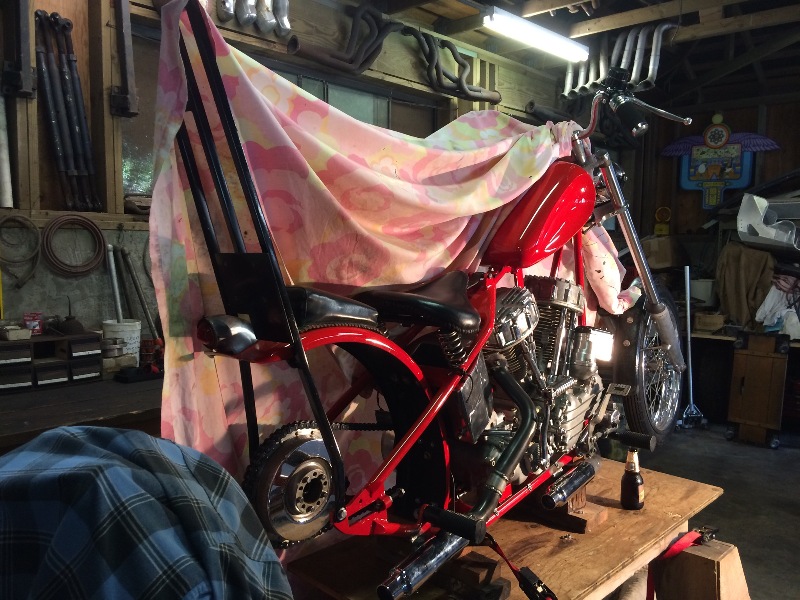 Some closeups....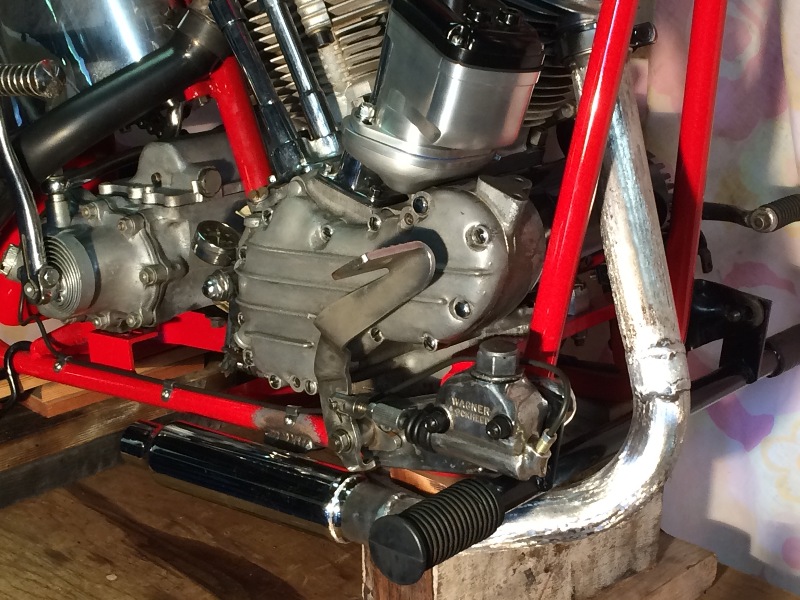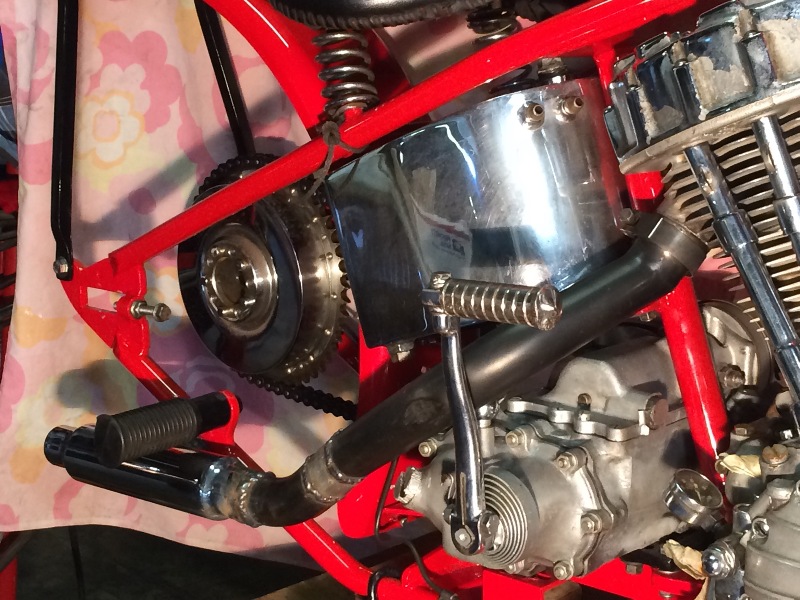 Didn't get the degrees exact, front is 6 deg and back is about 10 deg...
And I can see it, but it's gonna stay that way....
But it's gonna bother me, just the way I am....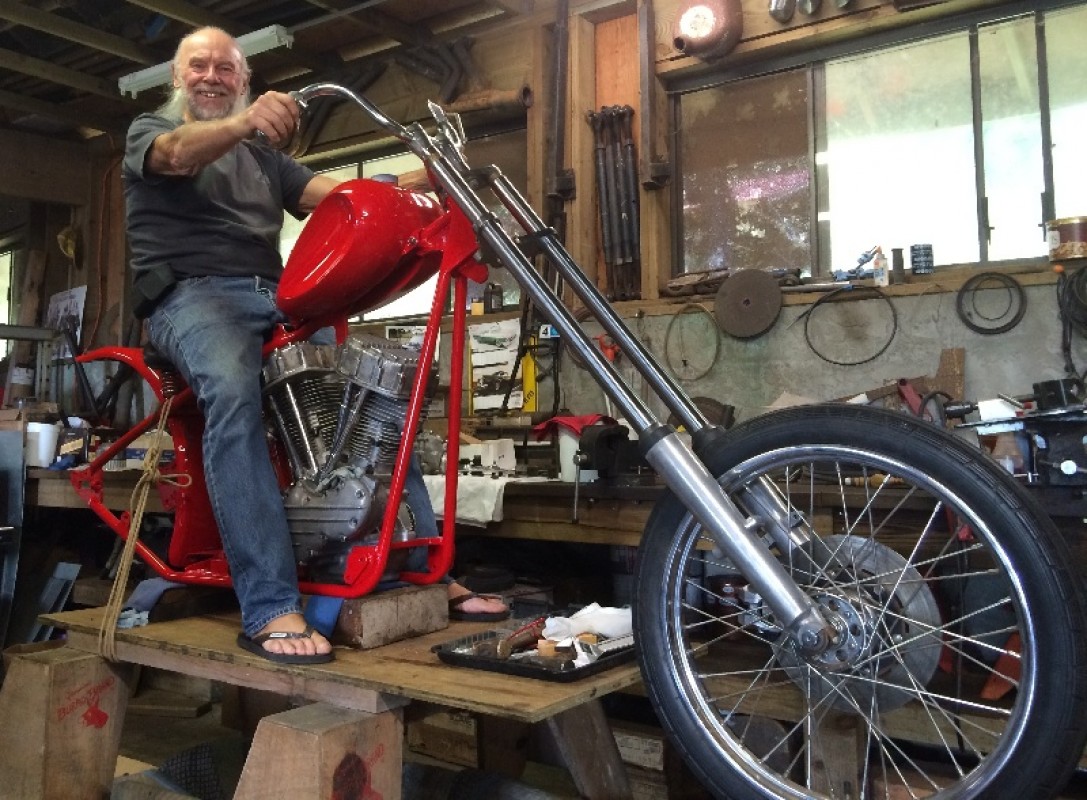 Where'd the parts go???
SOON !
Had some VHT flat black paint on the shelf,
so went ahead and used that....
Hung 'em on the bike for a look-see.....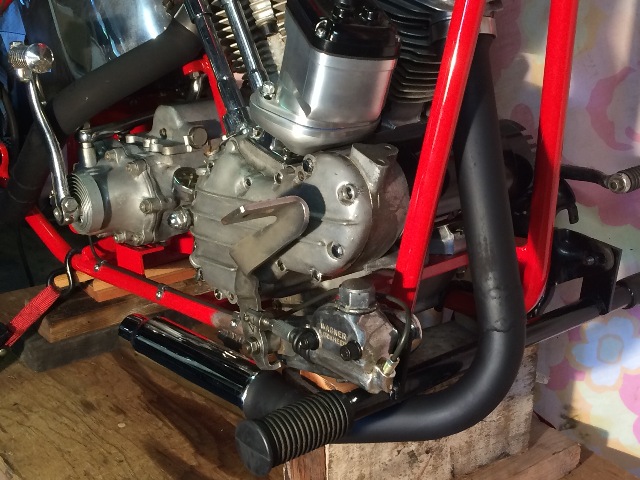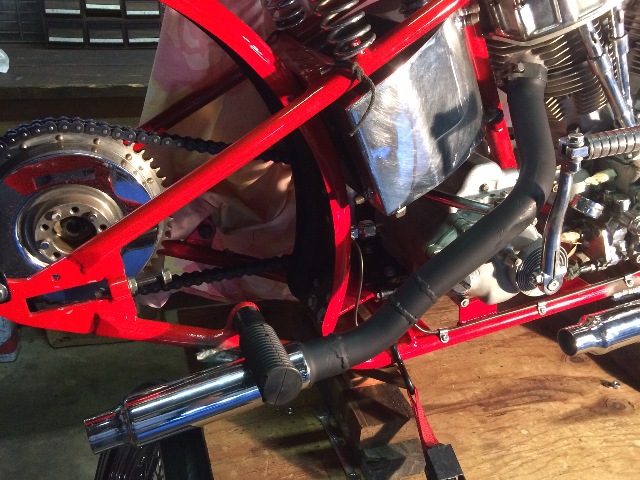 Pulled the mufflers off, mixed up a little bit of paint with activator,
and hand brushed it on the muffler mount tabs....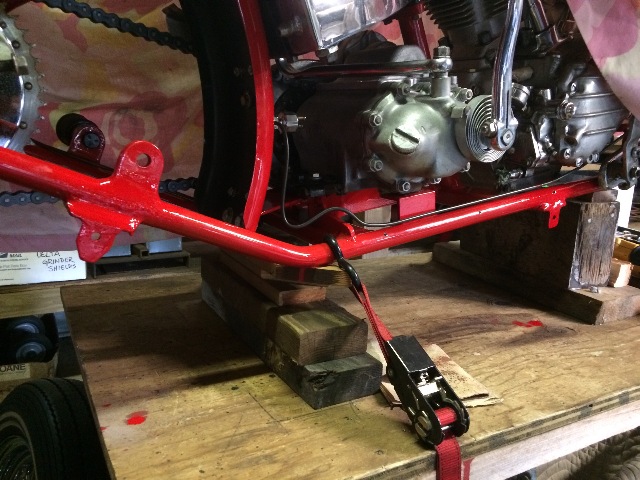 Those exhaust pipe welds could use a little more work...
Will probably work on them some more later on,
But they'll do for now......
More later....