55 Chevy Four Door "Gasser" new pg 6
Page 6: Updates on "PATCHES"
My '55 four door Chevy "Gasser"
Couple of years ago the bolts on the rear panhard bar came loose,
but I heard it and fixed it before the bar came all the way off...
So a couple of days ago, heading to lunch, a bolt came completely
out of one end of the rear panhard bar...
The tail end was waggin' around quite a bit, bouncing the sidewalls
of the rear tires off of the sides of the tubs (inner fender wells)....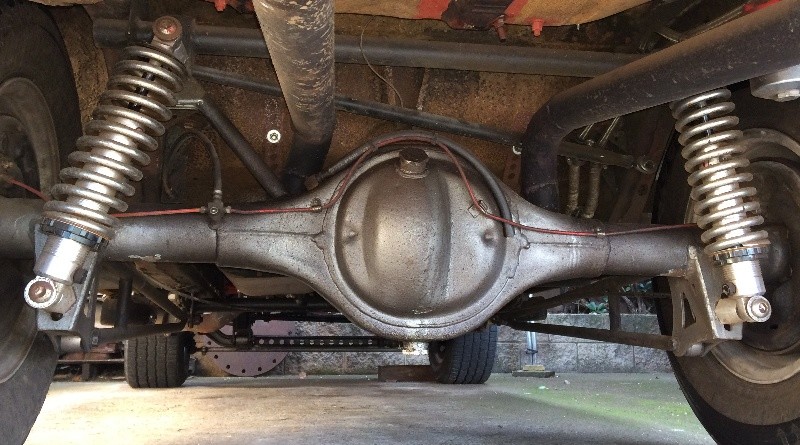 I'm lucky I was going slow, 20 mph, when it happened, so was able to stop,
get help, and put a new 5/8" x 2" NF grade 8 back in w/ locktite...
Am looking for 5/8" NF nylocks to put on now, hard to find
here on Maui....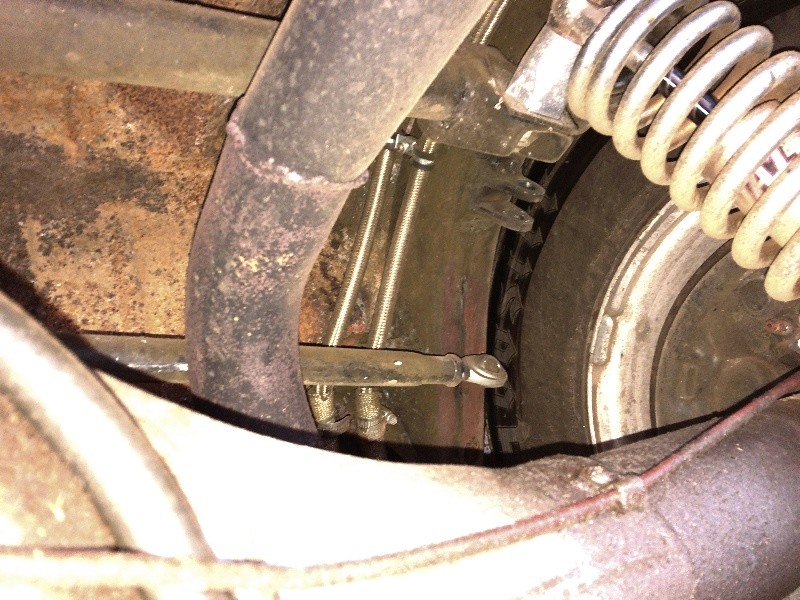 On another note, my year old TKO600 is getting harder to shift...
Particularly from neutral into any gear, and downshifting
through the gears, 1st is often a real bear....

Upshifting is still pretty good.
Will be checking that out, am thinking that maybe the clutch
linkage I adapted from the original '55 has too much leverage,
and not enough travel, and maybe I need to decrease the
leverage, increasing the travel, in order to I get more travel clearance
when the clutch pedal is all the way down.

The present setup has so much leverage that the pedal effort
is very light, several of my buddies who have driven the car
have commented on that, as I managed to get a very nice
balance between the over center spring on the clutch pedal,
and the clutch pressure plate springs....
Just some closeups of the loose panhard bar....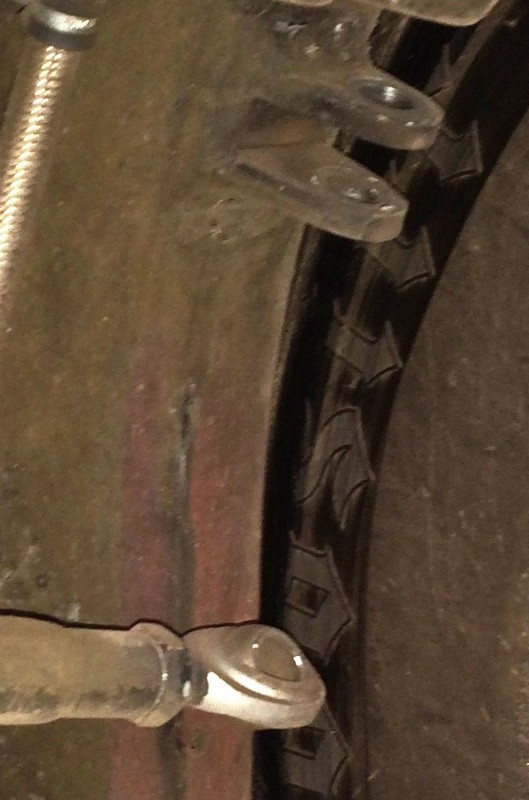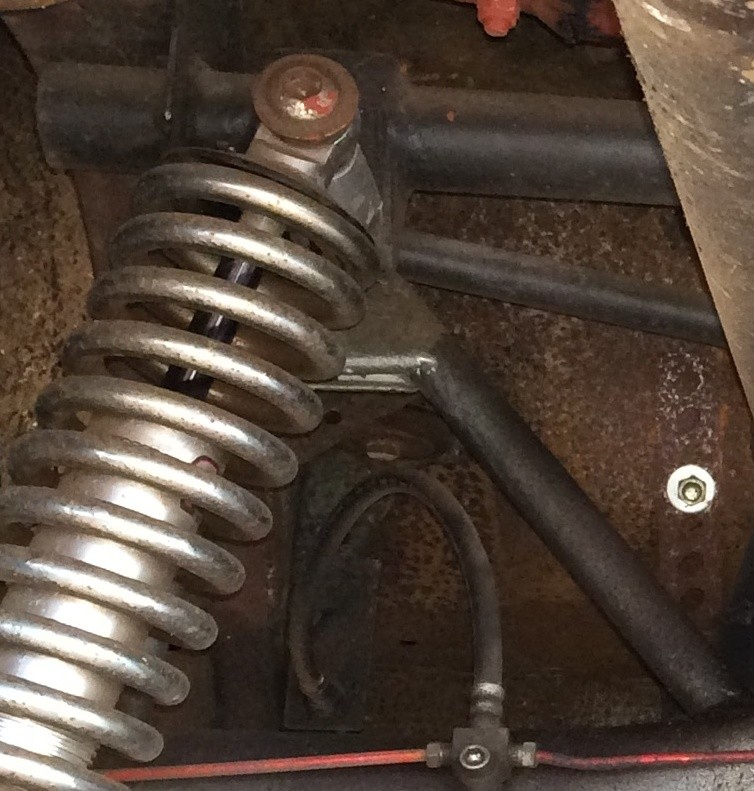 June '17, I need to put the suicide knob back on...
Busted my left arm, so as I mend, at some point
in order to drive this rig,
I need to hold the steering wheel with my left hand
while shifting with my right....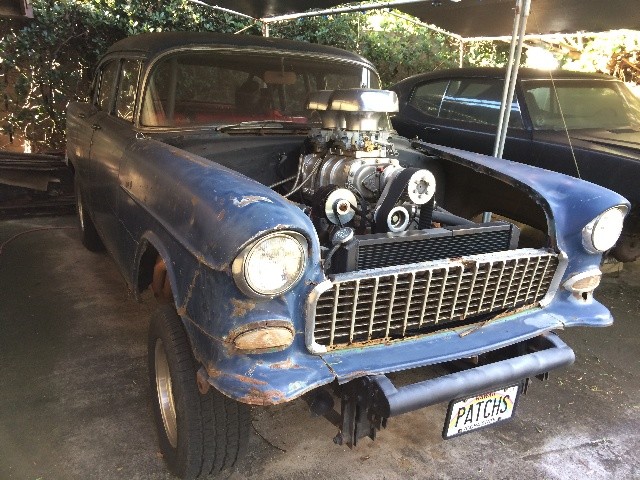 Went through this 2 yrs ago with
slashed tendons, left hand...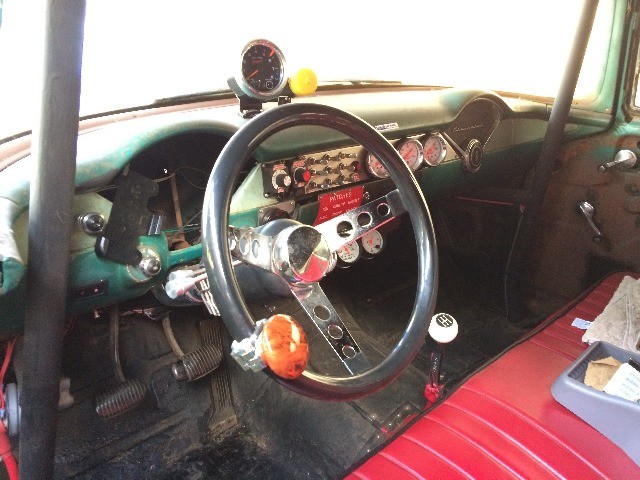 Only shift when going straight....
More Later...