55 HT project page 18
More Hookin' Up....
fuel system, AC, PS, whatevahs....
Cleaned up the drilled holes for the fuel pump, inside and out....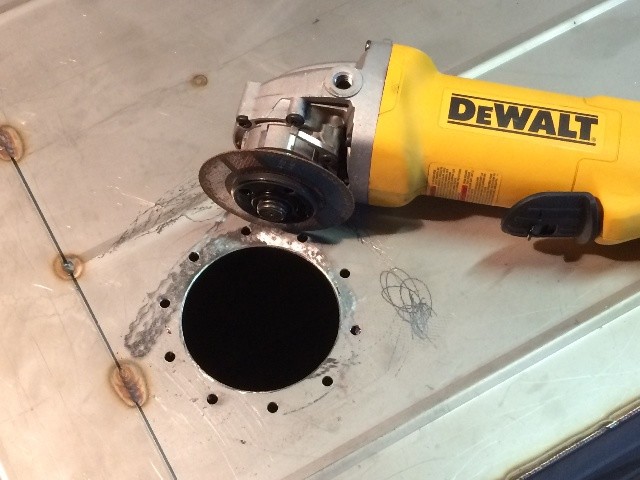 Used the shop vac to suck out all the debris....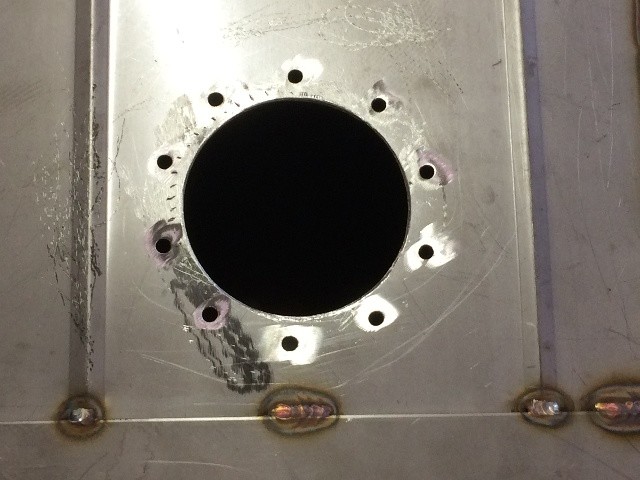 Put the inside ring with the screws in place,,,,
had to file some of the holes to get a good fit....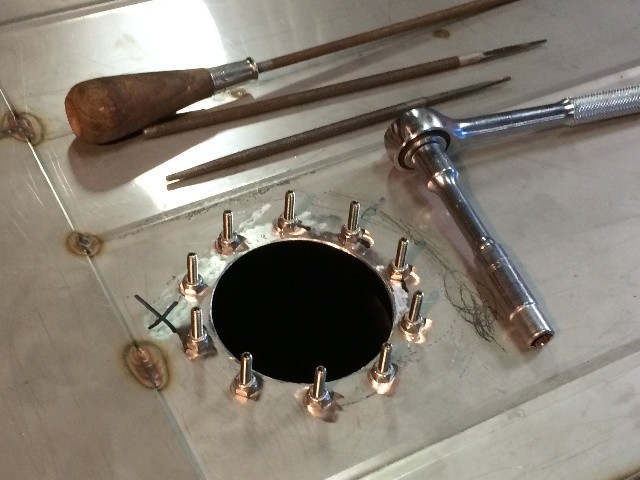 The nuts are removed after the inside ring is pulled into position...
It is a tight enough fit that it stayed in place....
The front of the tank is 9-1/2" deep (28 gallon tank)...
so the foam is cut to 10-1/2"....
The tank tapers to 9" deep in the rear....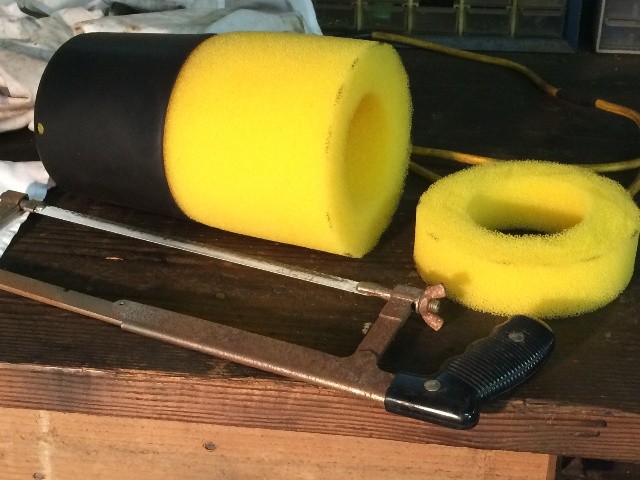 And stuffed down in the tank and massaged back into shape and into position
Then the foam gasket is put on top....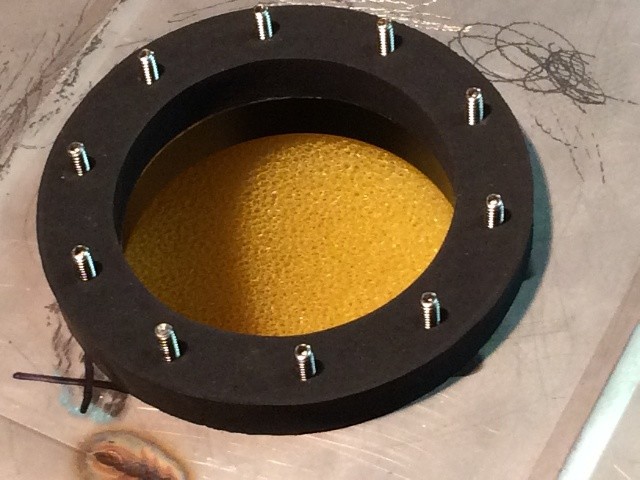 The pump assembly is also assembled to match the 9-1/2" depth...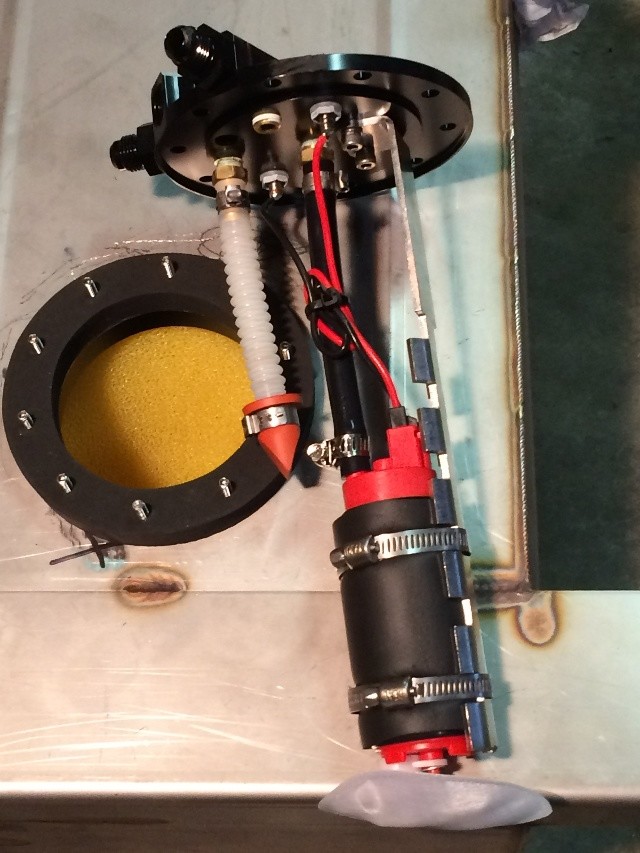 Had to readjust the foam fuel well a couple of times to get it right....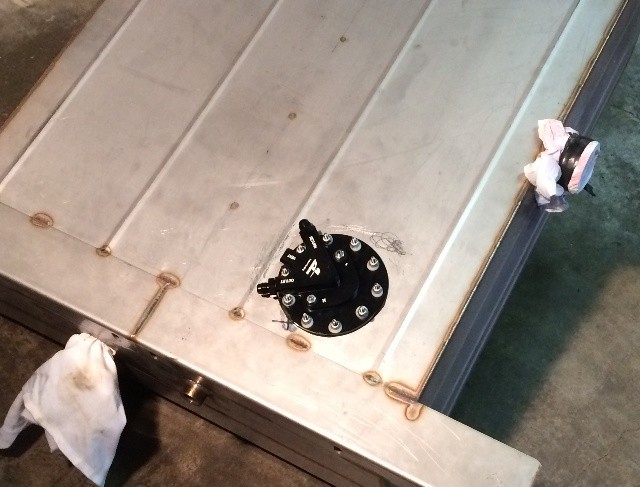 I think it's good to go....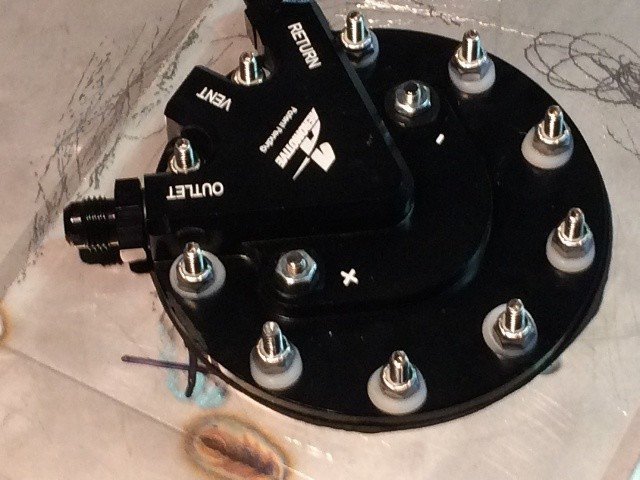 Now to work up some front mounting brackets....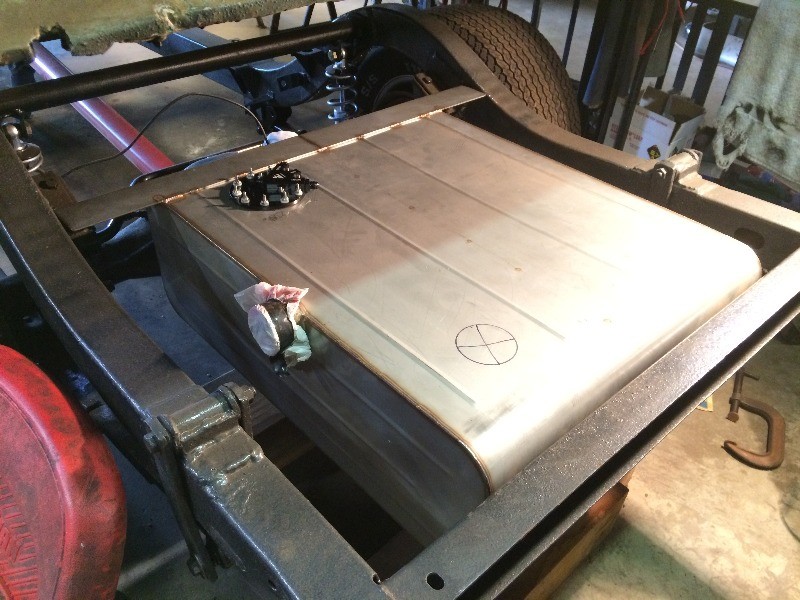 Rolled the chassis out from under the body,
easier to work on the fuel system....
Loosened up the bolts in back, jacked up the front to cut some more
metal off the front brackets on the tank for a better fit....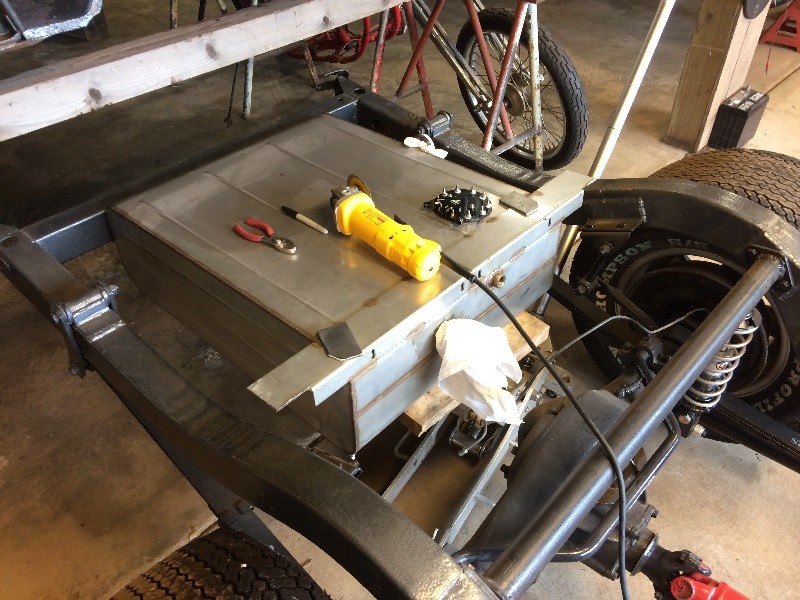 While it was up, got in there and ground off paint, cleaned up weld areas....
AND fitted a piece of 3/16 to weld on as a bracket on each side..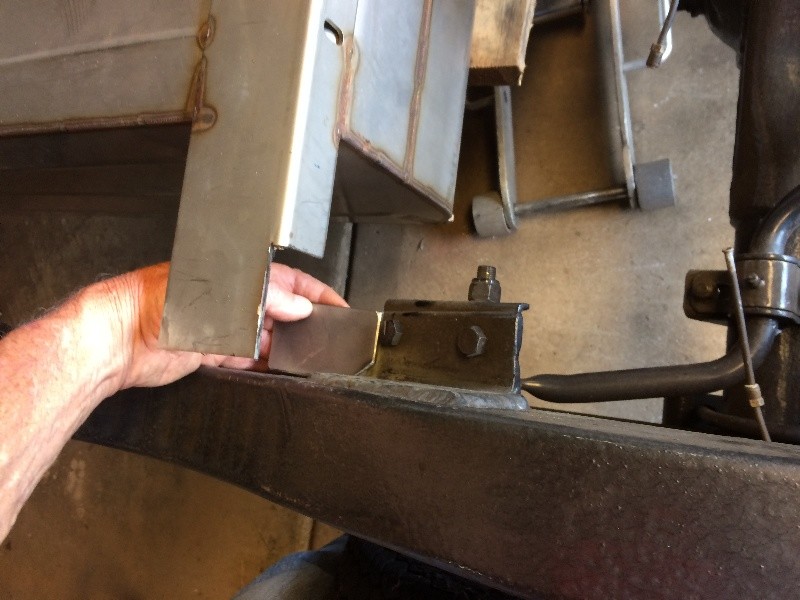 Both sides welded on, tacked on while
clamped to the fuel tank to keep then located...
Man, this SS was the toughest stuff to drill I've ever run across....
Using Ace's best bits, I went through 8- 1/4" bits, and 4- 3/8" bits
and that was with a drilling lube and running slow speed, and resharpening
bits with a "Drill Doctor"....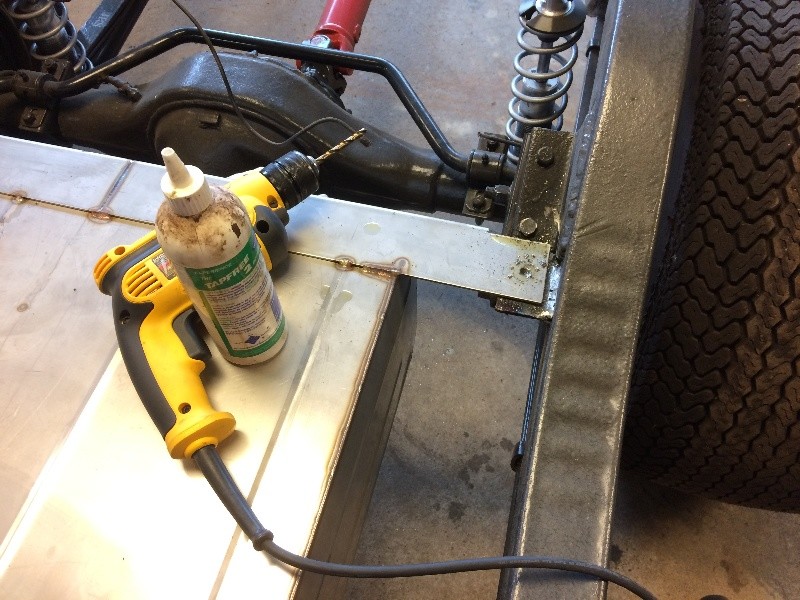 Using cad plated 3/8" bolts, 3/4" long, with flat washers, cad plated, both sides,
a lock washer and a regular nut.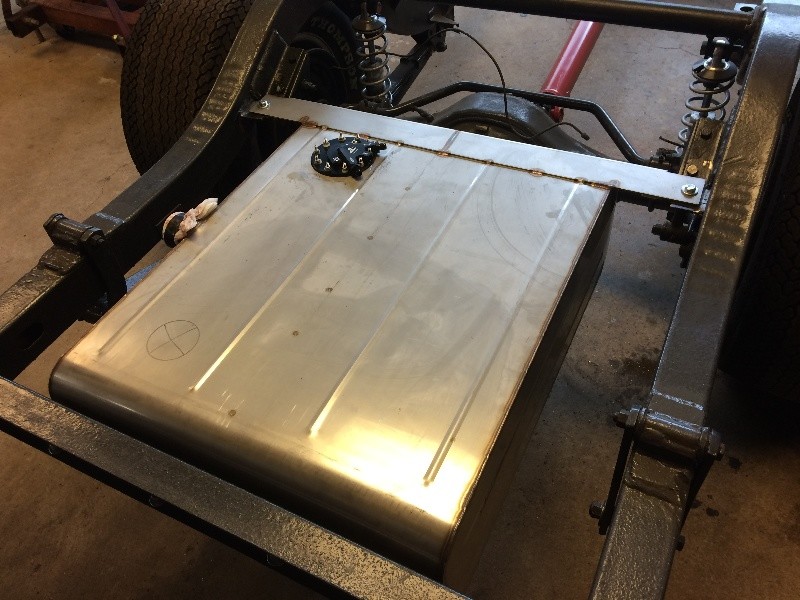 Will pull it out to paint the recent welds,
and I want to coat the welds on this SS tank....
Since I painted the frame with Rustoleum
Black Hammer Tone, decided to do the tank
with the same....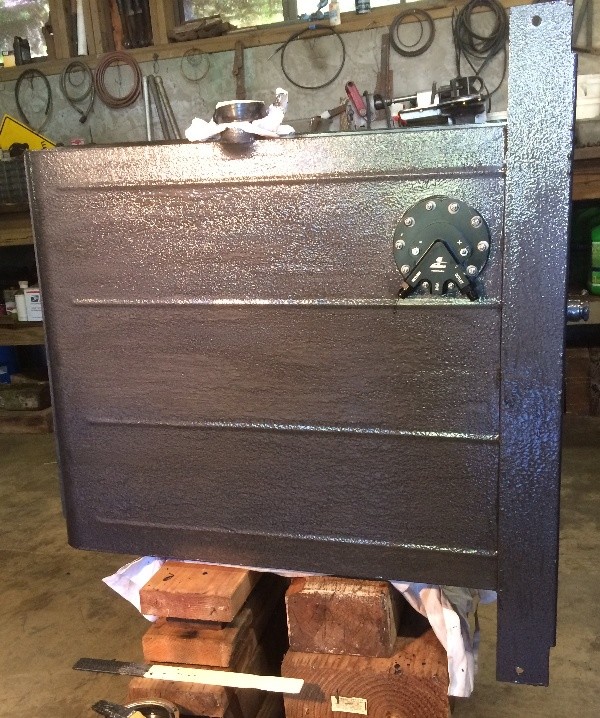 It took two coats plus a little bit here and there, but it looks good to go....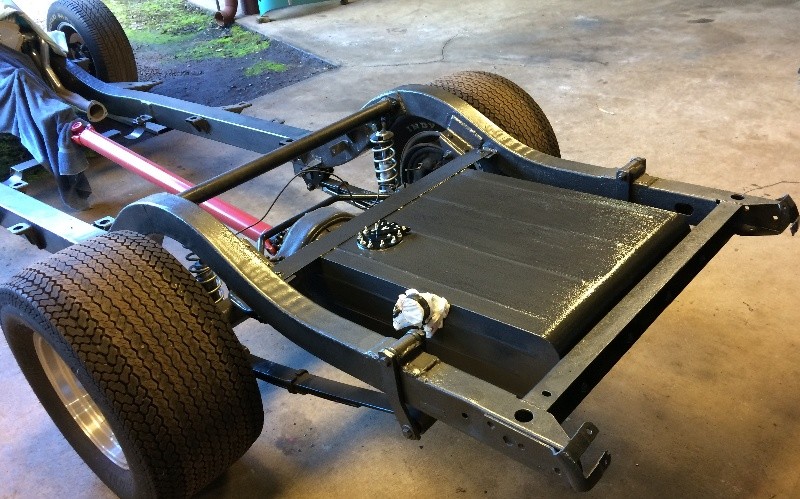 Just for grins, my shop space,
It's the OD Racing Team....
(Old Dudes....)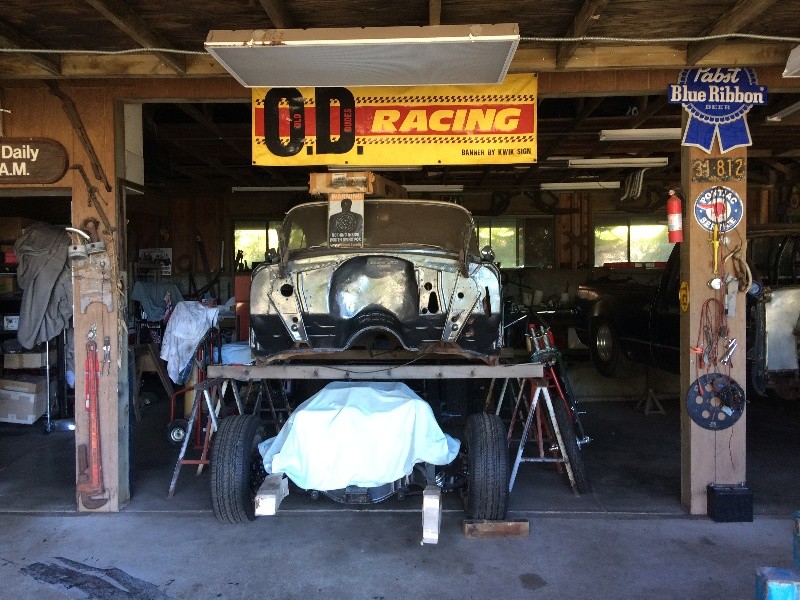 More Later