55 HT project page 19
Looking at the tires, and not happy....
They've been in storage for, what, 5 years or more??
The front left tire....
Do you see anything??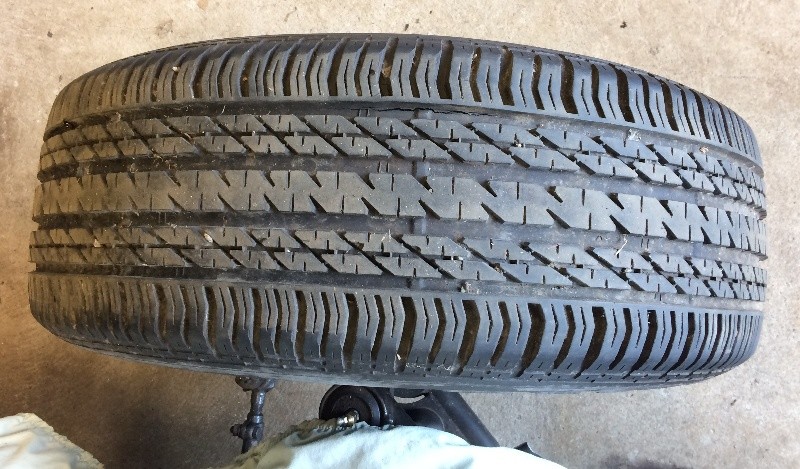 Here, I marked it with tape...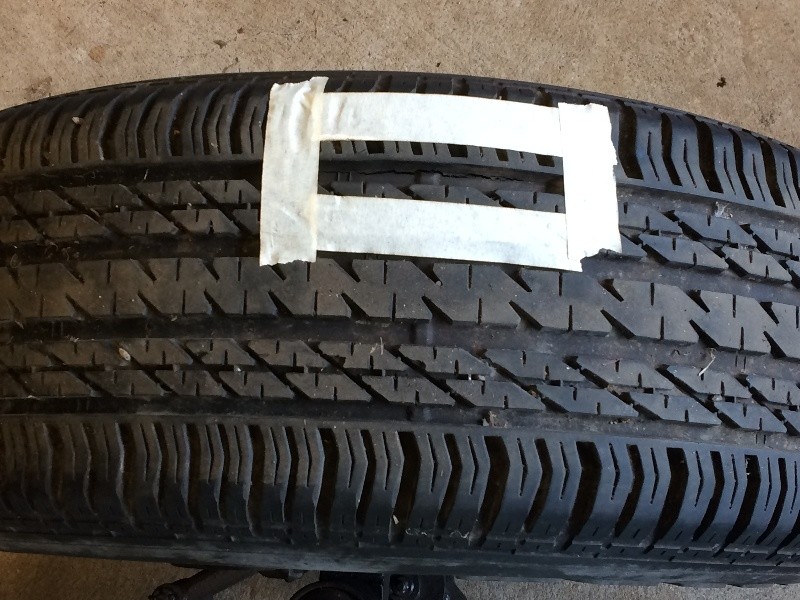 A close up....

I sure don't want to drive around on a tire like this....
Had some glaspaks from some past project,
stuck 'em in there to see how they looked...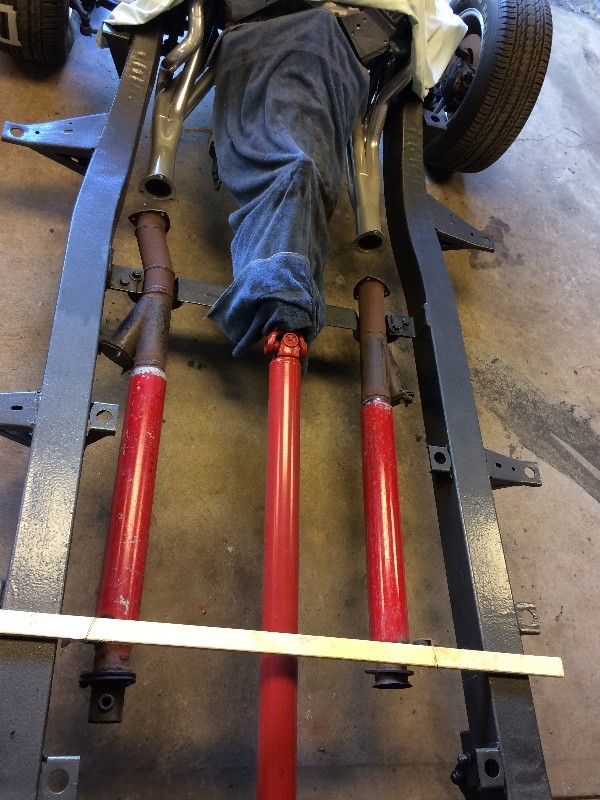 I'll get to those mufflers later, need to get some exhaust tubing first....
In the meantime I need to figure out my fuel system.
I'm not familiar with these early 90's LT-1 efi systems,
Here's what I have to start with....
The motor is built up, 396 ci, ported heads, the plenum has been
port matched to the heads, and the throttle body end
of the plenum has been bored out to match a larger throttle body....
Some stock fuel rails, a 10 micron filter, a pressure regulator....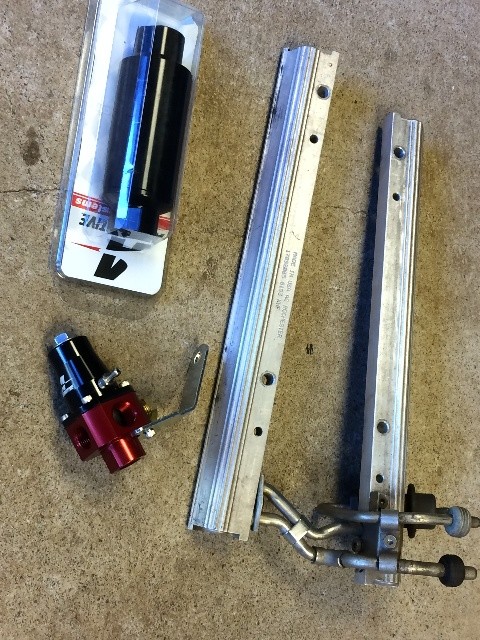 There's also a box of high flow injectors that are supposed to work with this motor....
The fuel rails match up to the plenum, don't see a problem there....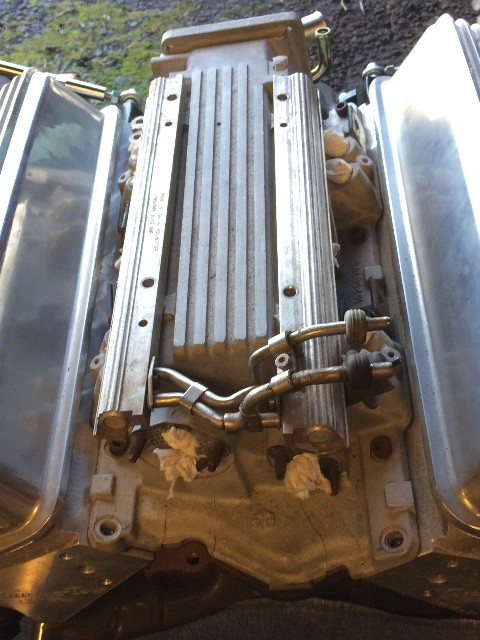 Here's a complete stock '93 LT-1 Camaro Z28 motor I can pull parts off of if needed....
But I'd rather leave it complete if I can....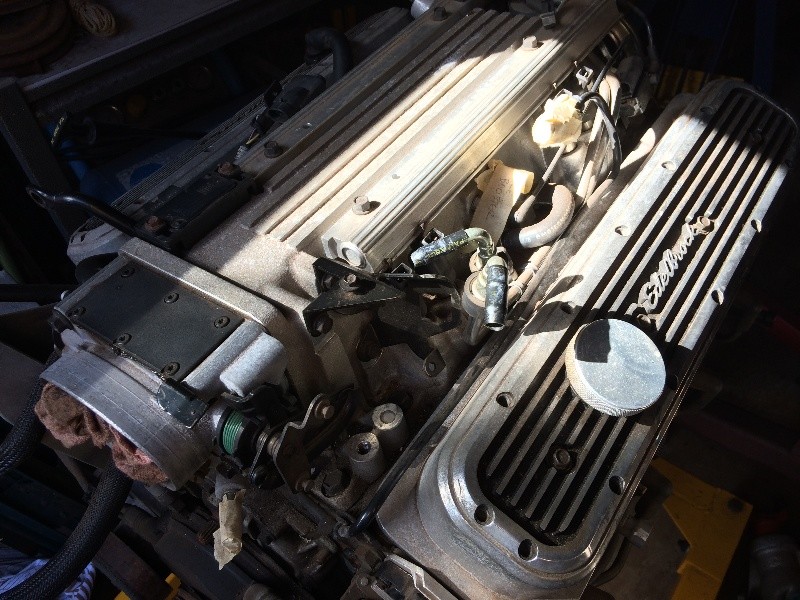 Another view....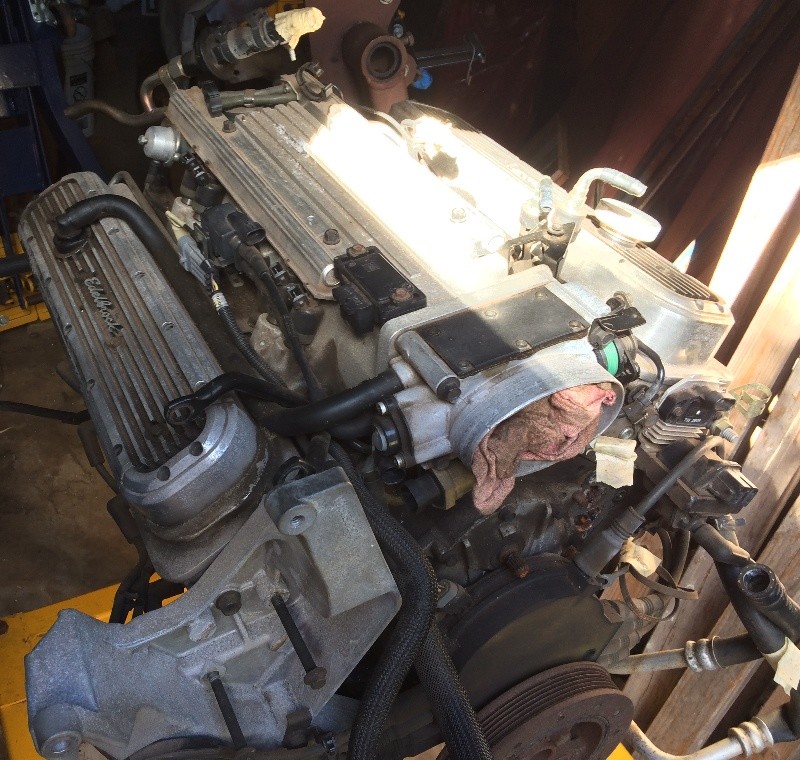 View #3....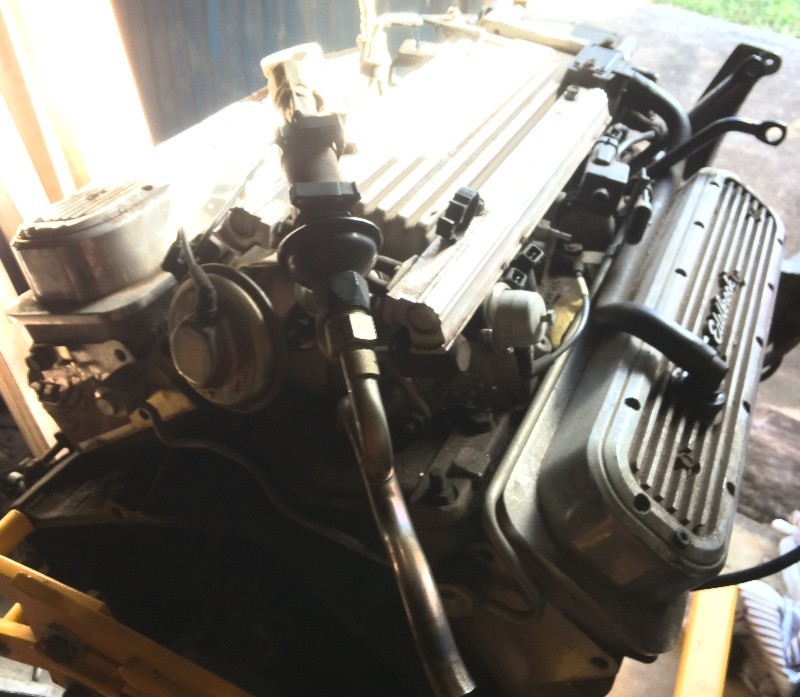 One more....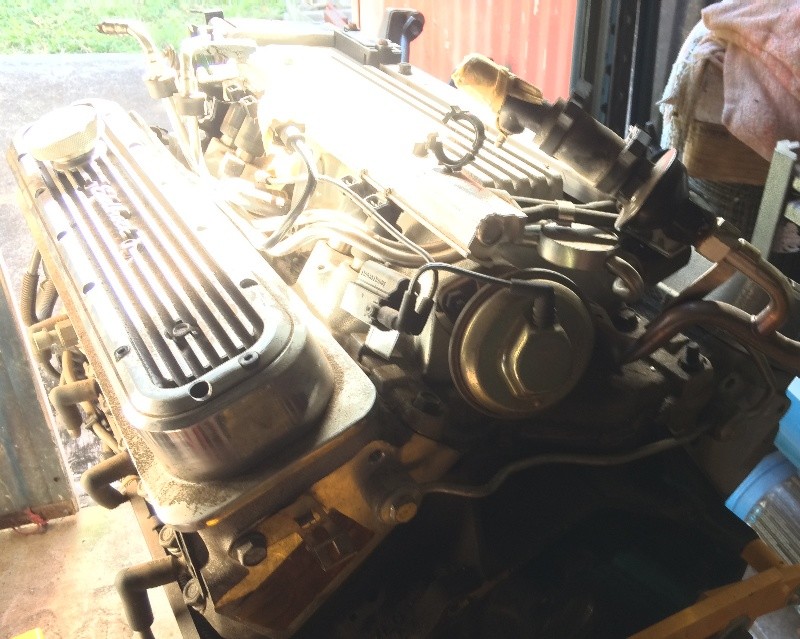 I need to find instructions on how these systems worked,
and figure out what I need to do with mine....
In the meantime, I'll plumb in the fuel lines....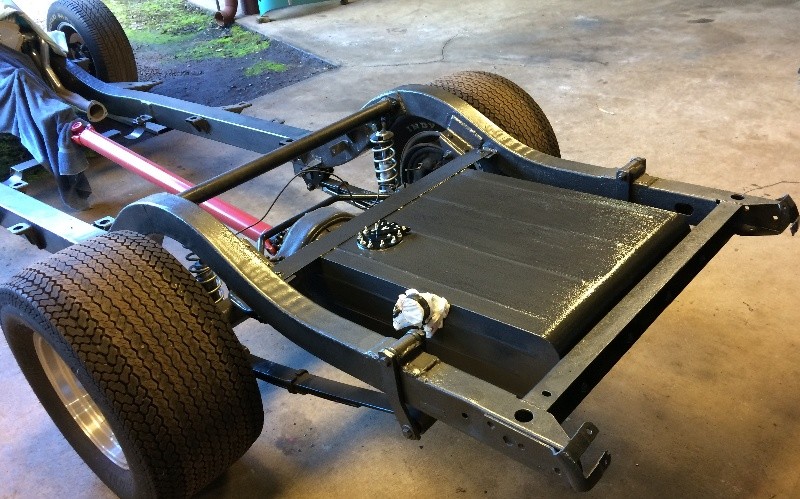 The Aeromotive fuel pump I mounted in the tank came with AN-6 fittings...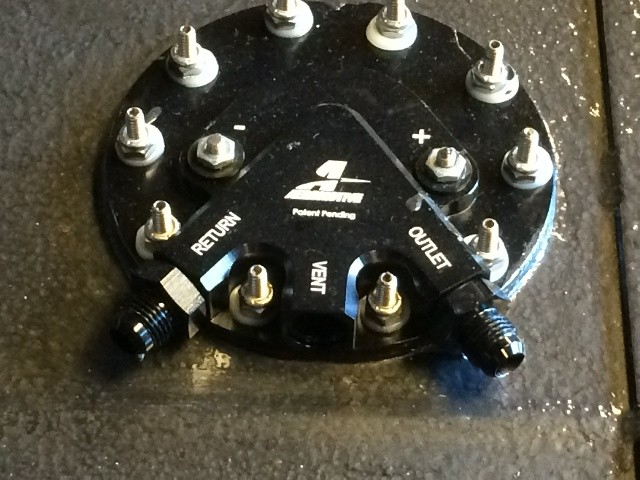 Changed 'em out for AN-8 fittings and put on the hose ends
I want to use to see how well they fit...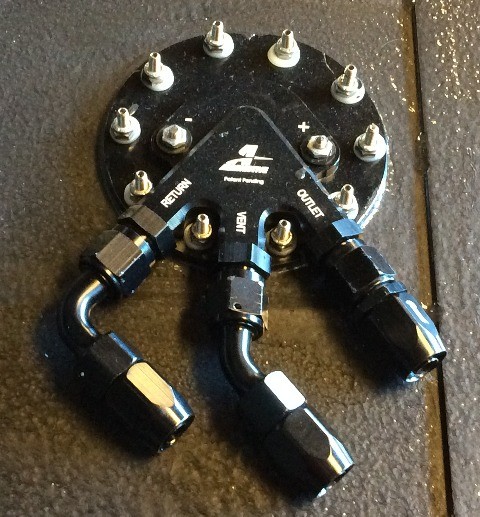 That ridge just under the hose ends was a very tight fit...
But I got them on....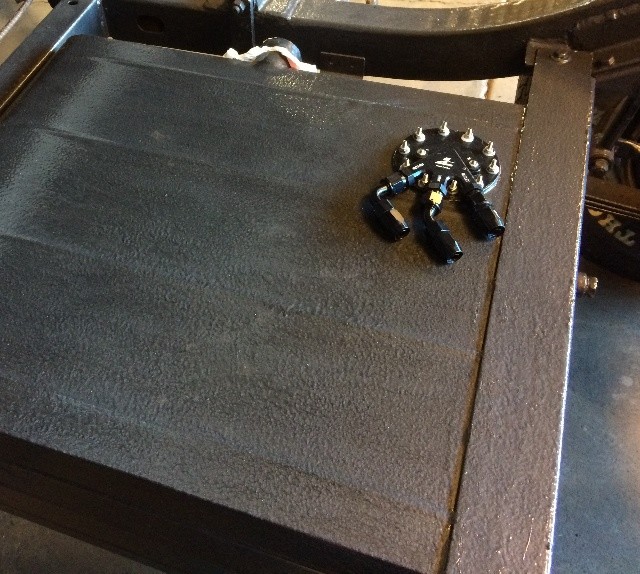 Time for some hose....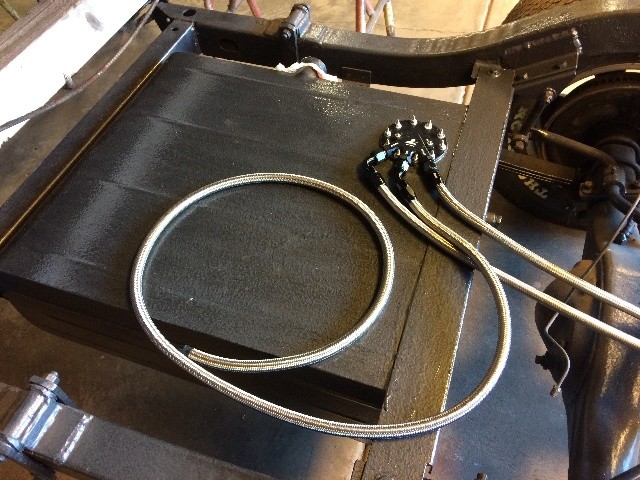 I think this will work quite nicely....
Had some clamps and some old rubber hose around, so check out the fit...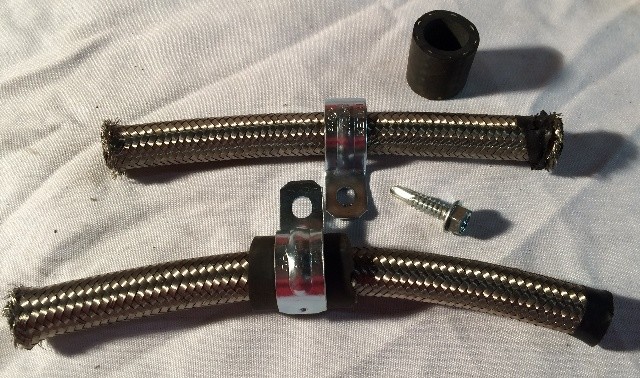 Yeah, this will work....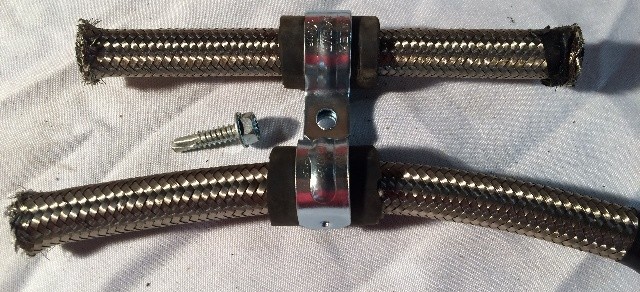 Hung the hoses (a feed hose and a return) on the inside
of the right frame rail with clamps about every foot...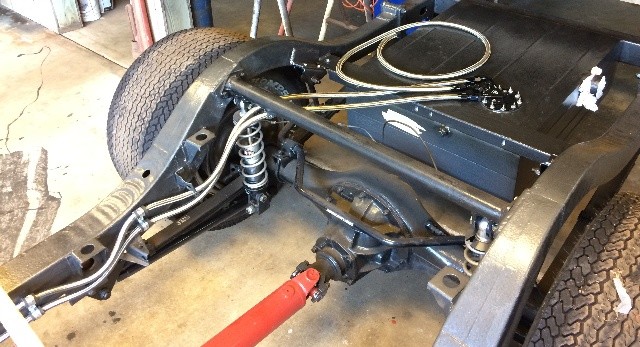 Had to route them around the body mount brackets,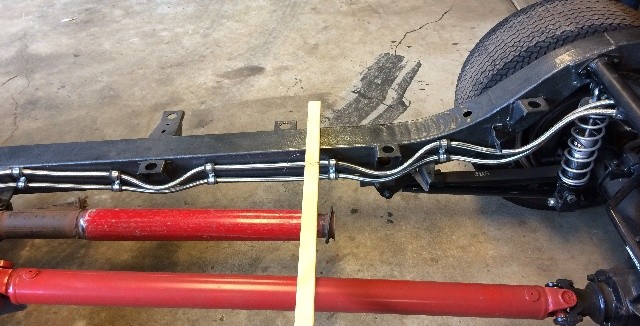 Will put some protective hose on the fuel lines anywhere
they might rub on a metal bracket...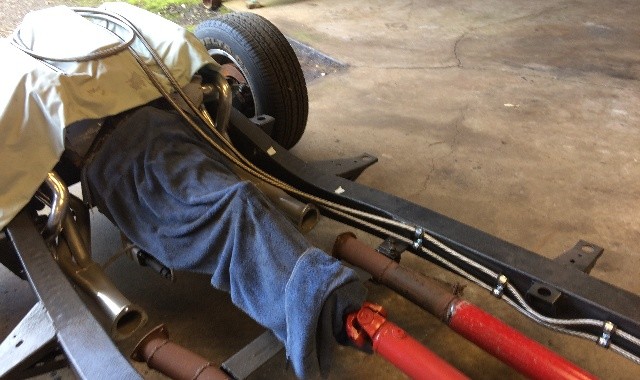 I need to pull off the right side header to drill and mount the last two
sets of mounting clamps...
Installing AN-8 fittings and plugs in the pressure regulator...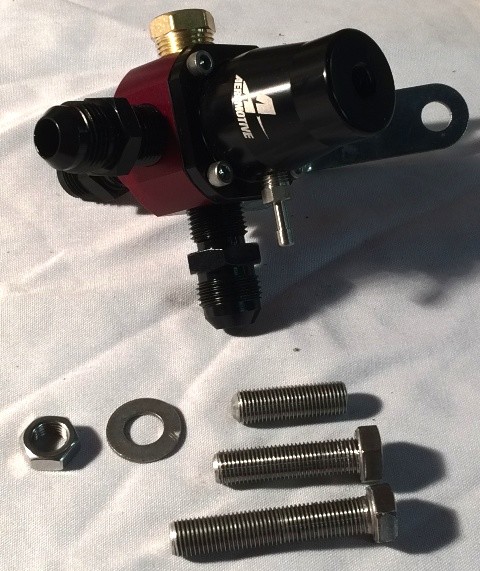 I had to change out the spring in this regulator,
it came with a low pressure spring for a carb setup,
and I needed the high pressure spring for the efi setup,
but that spring was much shorter then the carb spring,
and that short adjusting bolt was too short to use with
the high pressure spring, so I got two more bolts, the one
in the middle looked the best, so will use it....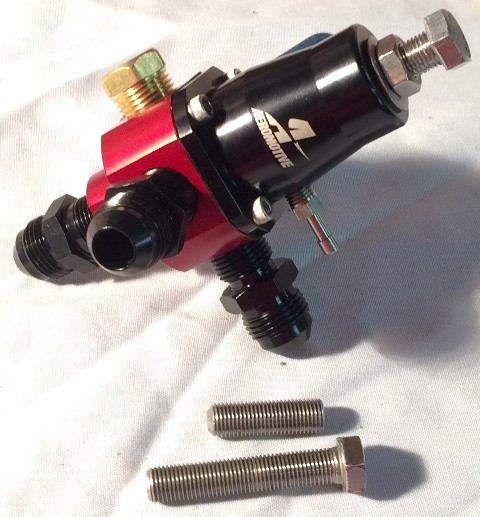 More Later....