55 HT project page 20
Fitting together the fuel and exhaust systems
Had to pull off this right side header to get a drill in
for the last two fuel line mounts....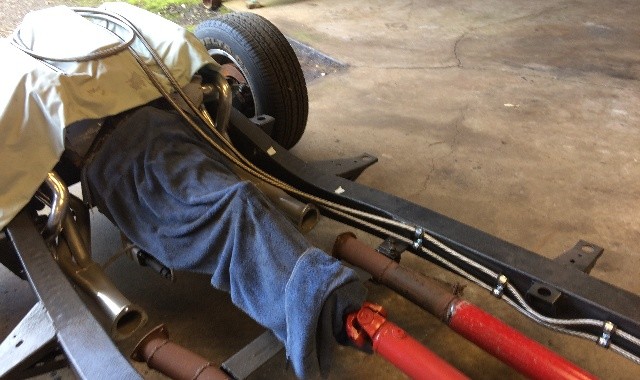 The header is going to be close...
Yes, I'm going to need some insulation for those fuel lines
to protect them from the exhaust heat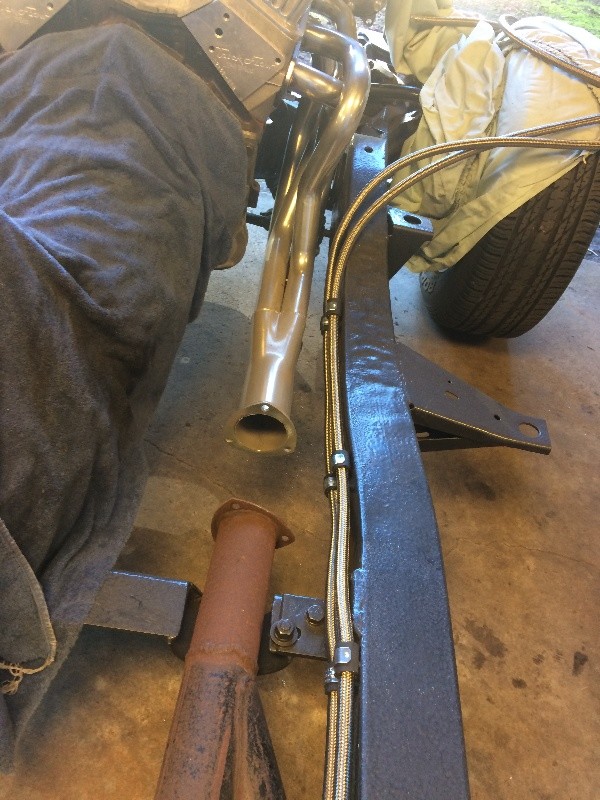 Or, wrap the exhaust system to keep the heat away from the fuel lines...
I need to learn about how this '93 efi system works....
What are these ports on the rear of the plenum for?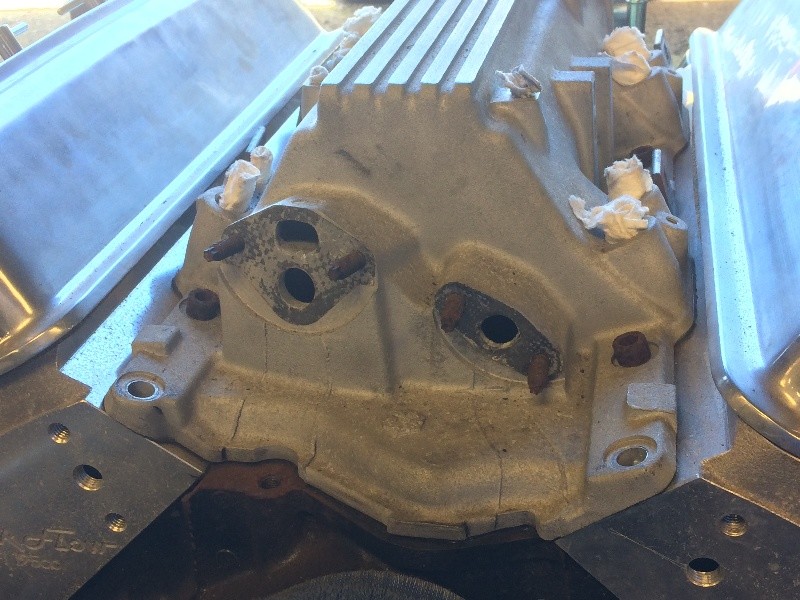 Also on the left side....
And on the right side....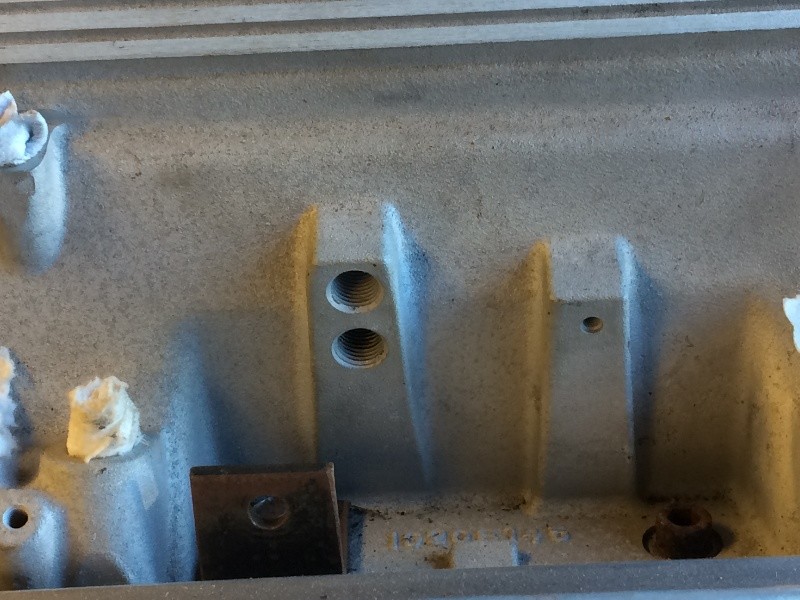 Decided to block off the EGR (Exhaust Gas Recirculation) Ports...
A ball peen hammer and sharp edges make cutting templates easy....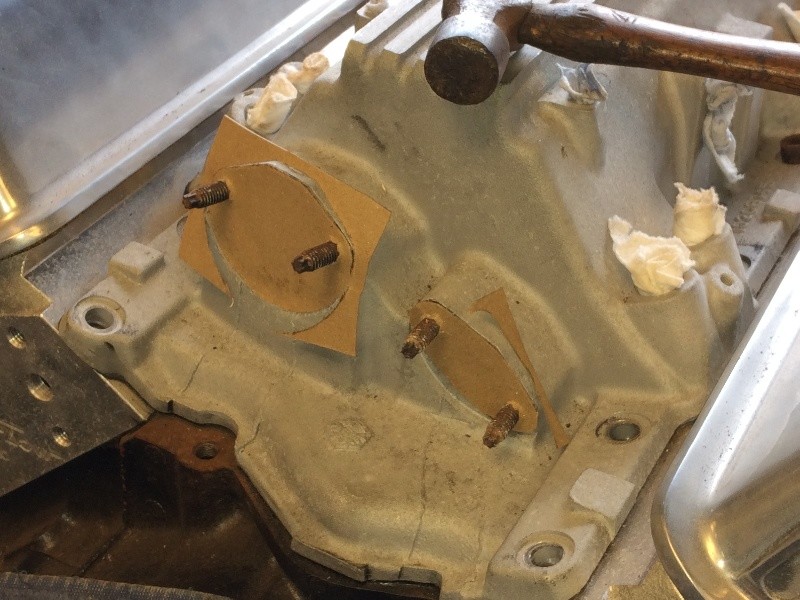 Gotta transfer that to some 1/8" plate....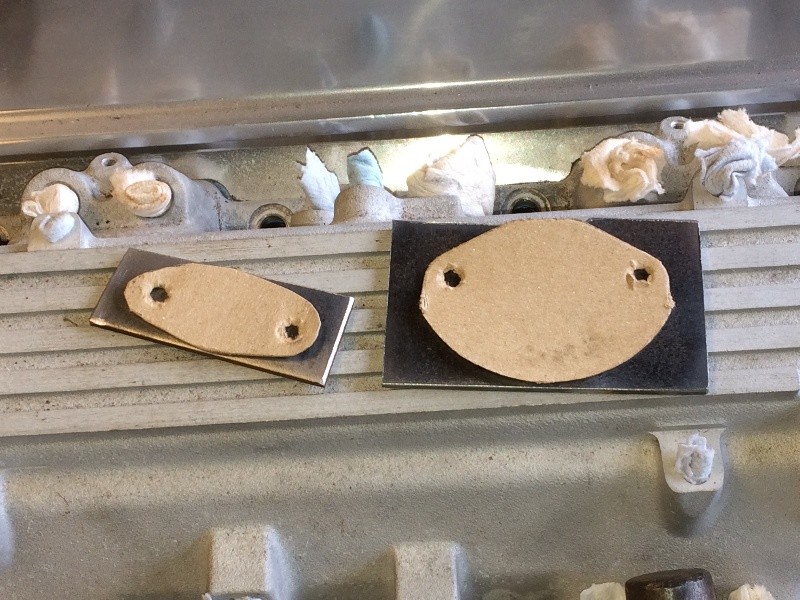 Get the holes drilled accurately first....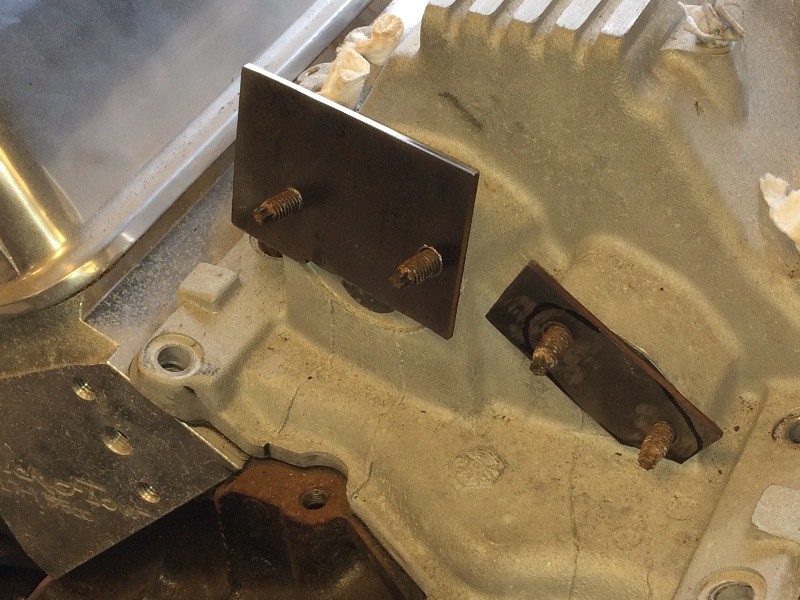 And finish shaping them to fit the templates....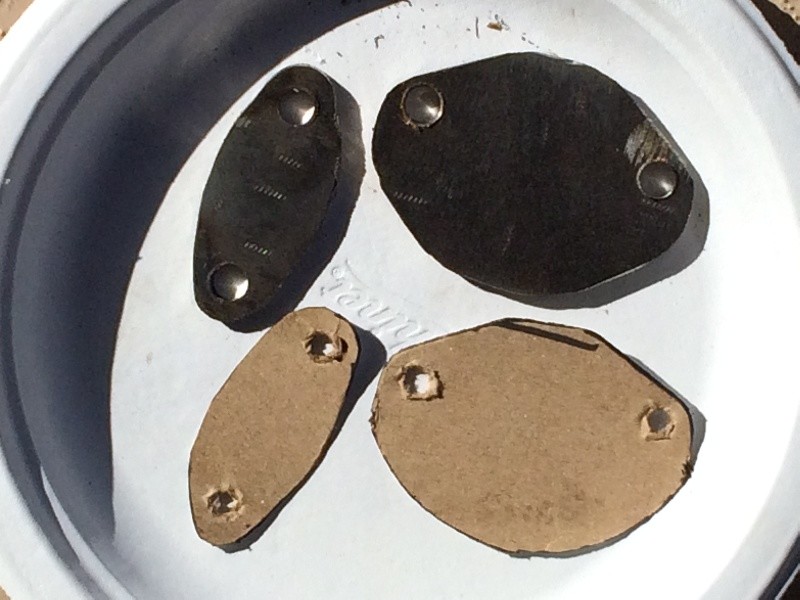 Paint next....
Wet, rainy weather here, it took this paint forever to dry....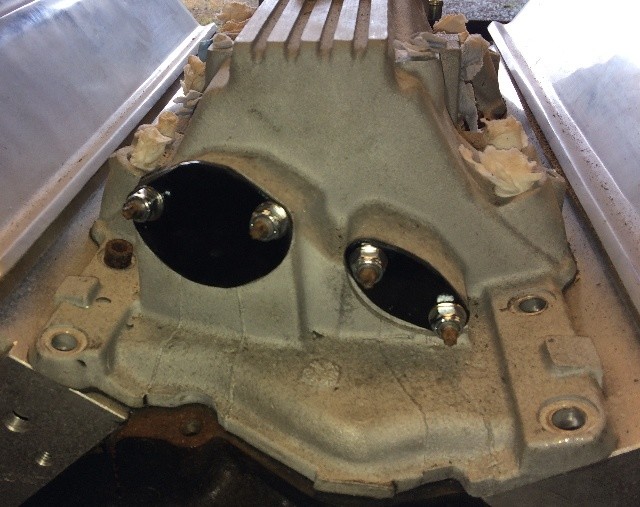 Back to the fuel and efi setup....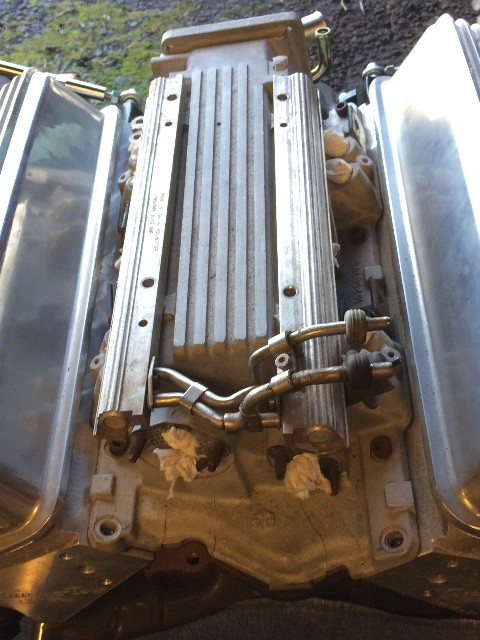 Trying to figure out how to connect these fuel lines on the fuel rails....
The rear tube is 3/8" and I'm told is the fuel in connection...
The front tube is 5/16" and I'm told is the fuel return line...
I've ordered an AN-8 connector for the 3/8" line,
and an AN-6 connector for the 5/16" line.
And a tee with both AN-6 and AN-8 connections for the fuel
return connections at the fuel PR valve...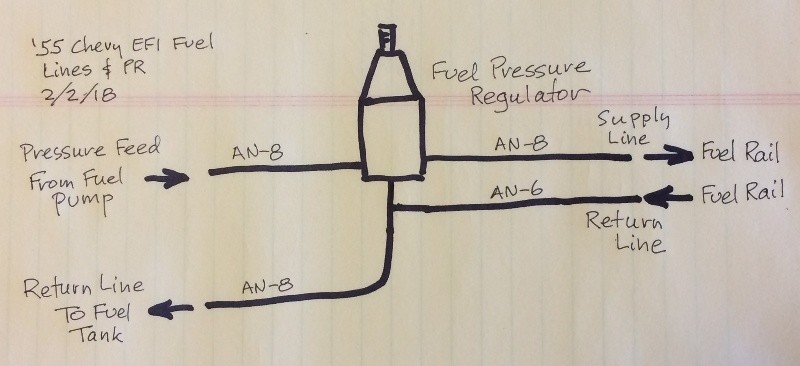 This is the fuel pressure regulator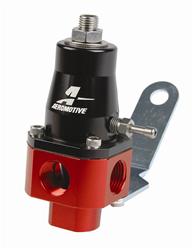 The upper tube in this pic is the 5/16" fuel return line.
Under the fuel rail it is connected to that black device....
I'm guessing that device connects to engine vacuum??
This one is pretty old and gnarly, think I need to get a new one...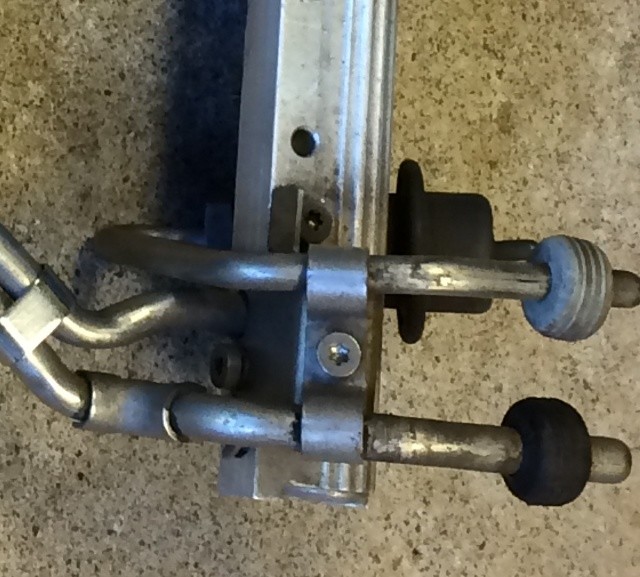 More pix of this fuel return setup at the fuel rail....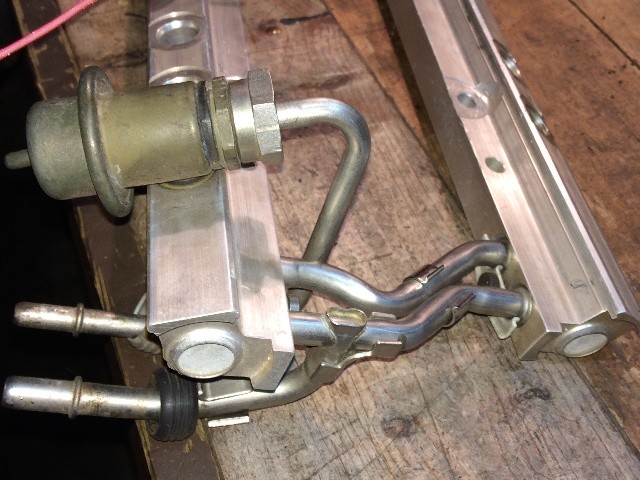 I'm trying to find info on exactly what this device is, it looks like a manifold vacuum
operated device to control fuel pressure in the fuel rails....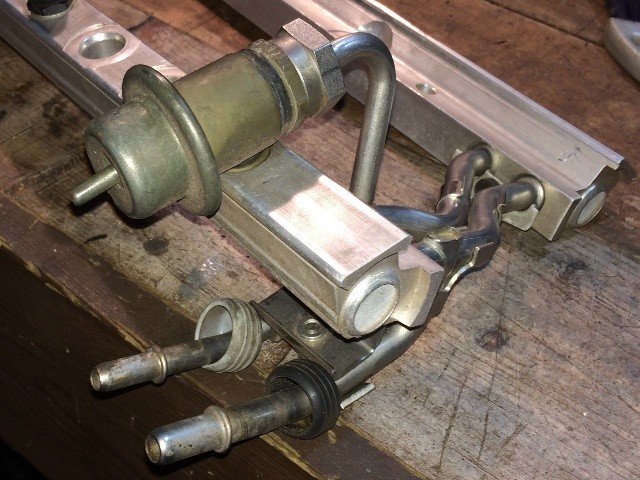 It's obviously not adjustable, and I'm trying to find out how it operates,
and what the specific parameters are, and if I can just dump it and
plug the hole in the rail? Or find another one that is adjustable so
I can tune it to my particular requirements?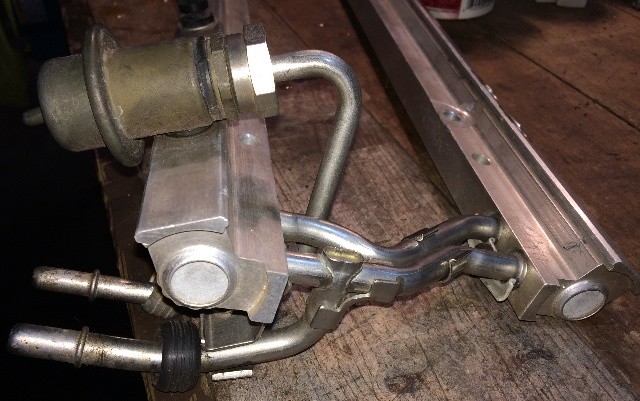 These are the fittings I found to attach AN hoses to these fuel lines at the fuel rails....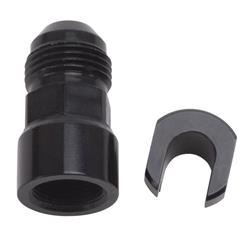 More Later....