55 HT project page 30
Working on the Brakes and Clutch....
Decided to use this master cylinder I had on the shelf...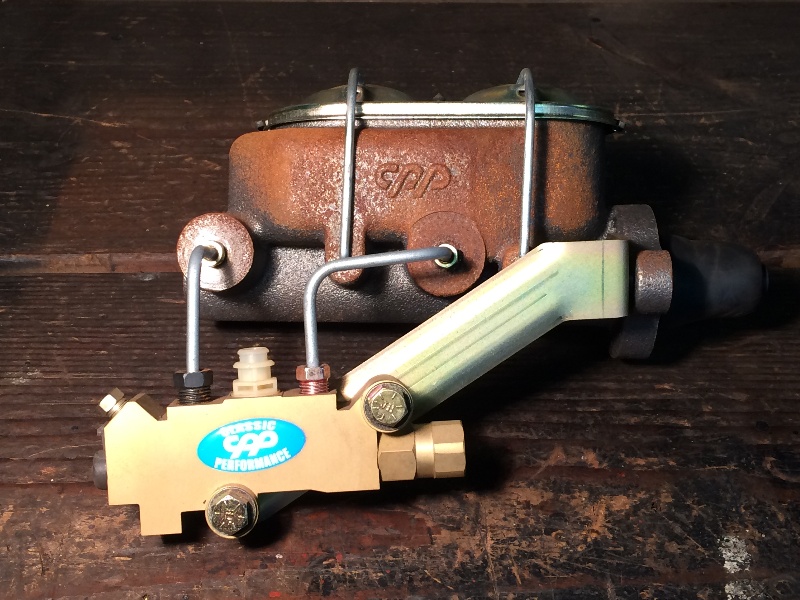 The studs on the firewall were too short for this thick flange....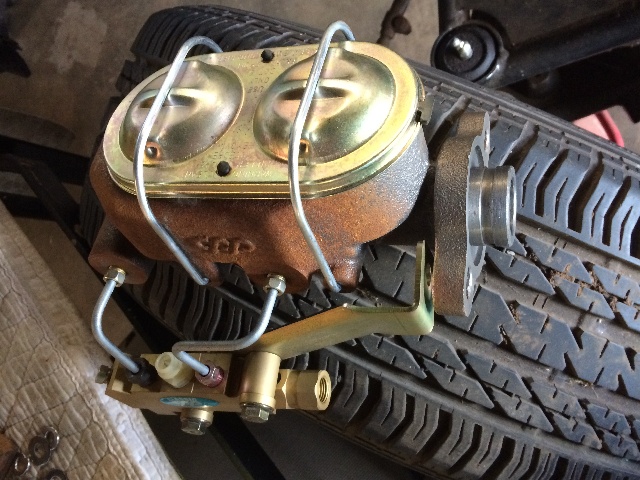 Cut the heads off two 1/2" bolts,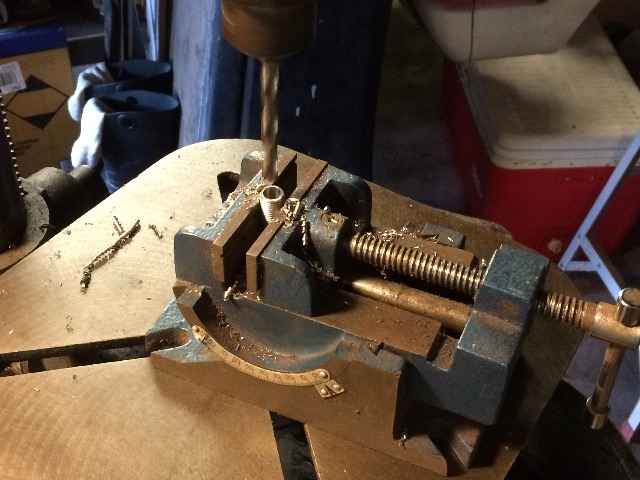 drilled and tapped them to fit the studs on the firewall....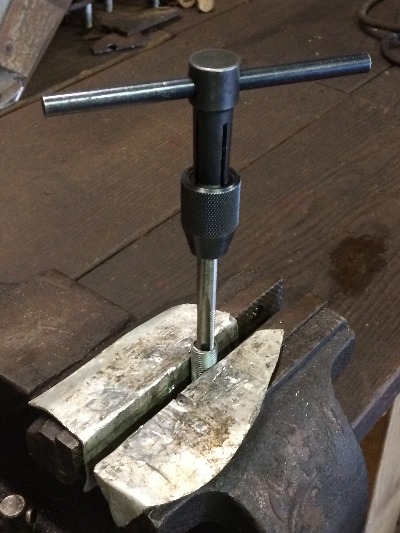 put 'em on with some locktight....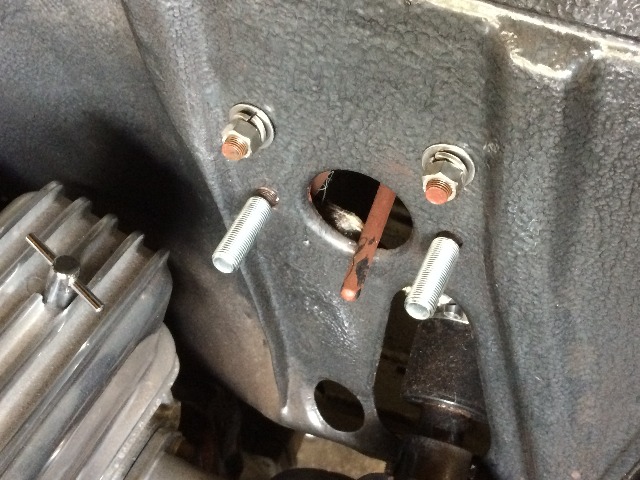 Had to enlarge the flange holes slightly...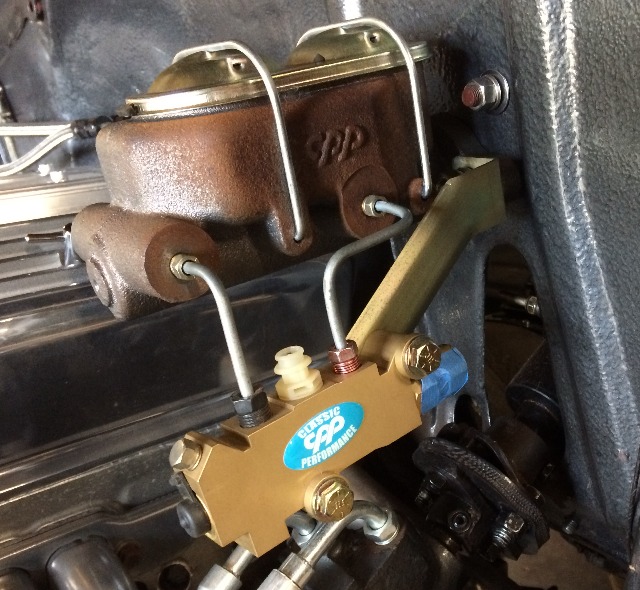 But that bracket for the proportioning valve
is blocking access to the bolt on that side,
can't get at it to tighten it up...

Will have to modify that bracket accordingly....

After some heating and hammering, I got what
looked like a pretty good fit, the mounting bolt
for the MC is exposed, and the rear MC brake line
connection is exposed, now let's make the connections
to the proportioning valve fit ok....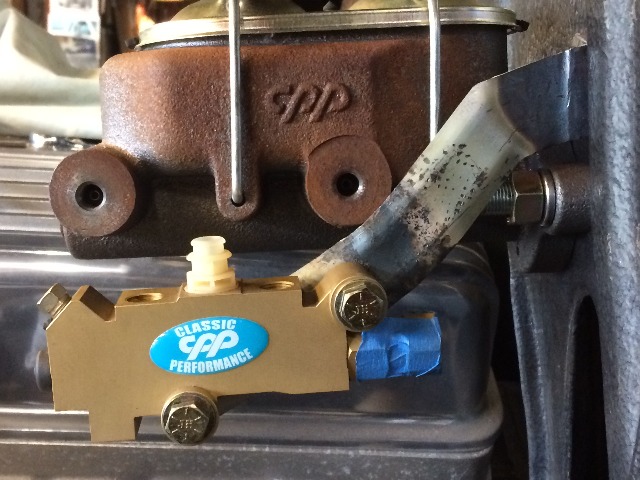 None of my brake tools will bend a tight enough
curve to get a good fit for these 3/16" steel short
lines from the MC to the proportioning valve, so I
ground a groove in a 1/2" bolt to try to bend and
get a good tight fit....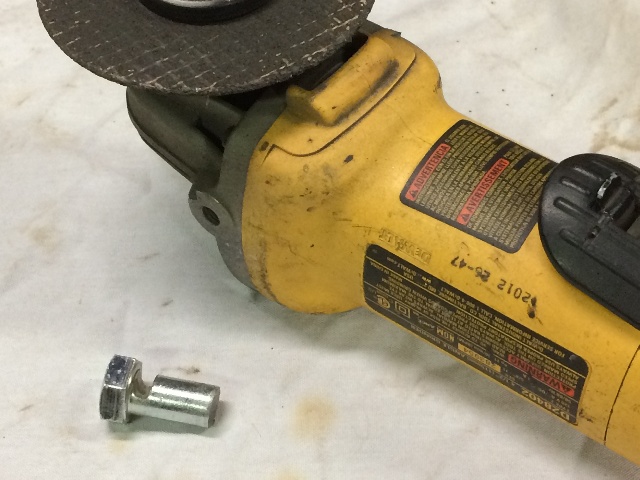 Started working the front connection first....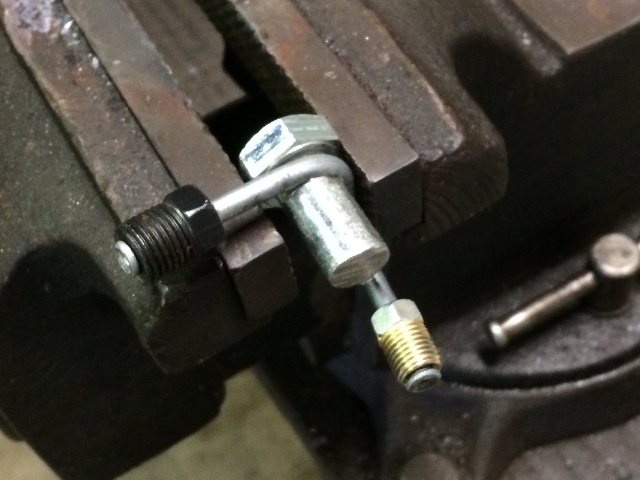 The front one came out great....

But the rear one didn't look so good....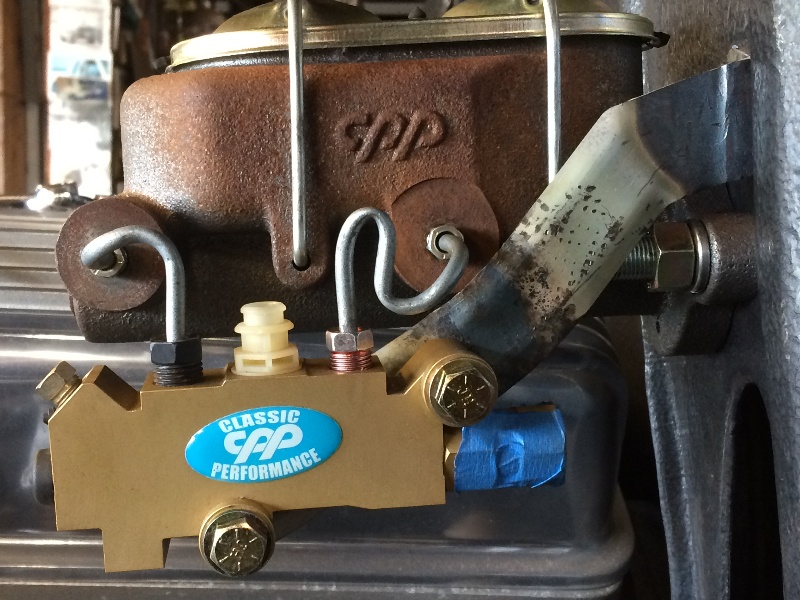 Went to NAPA and bought some new tubing
and it came out right this time....
Looks pretty good....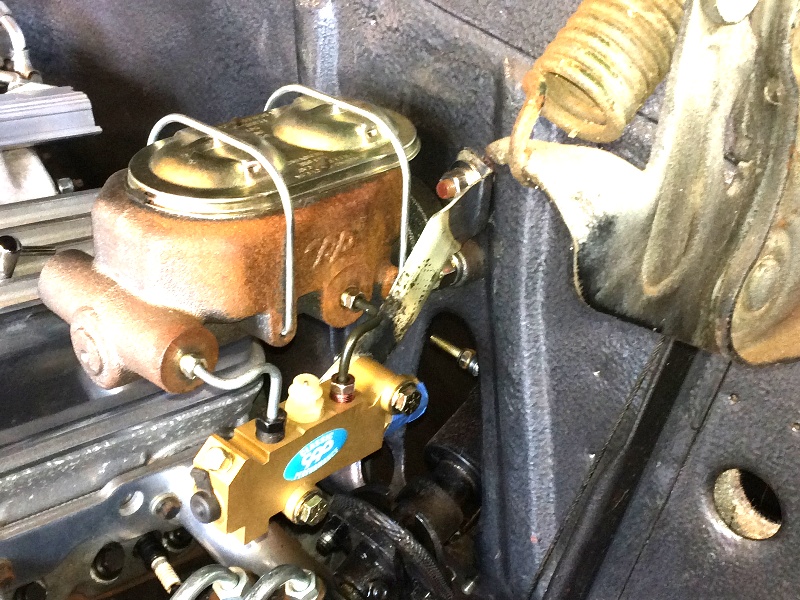 Found this 3/16" tubing bending pliers online,
I'll be using this from now on for these chores....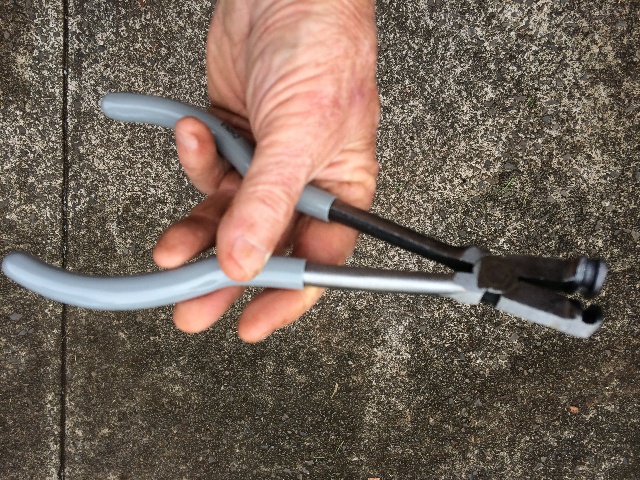 Not a very good pic, but a definite upgrade on my homemade grooved bolt....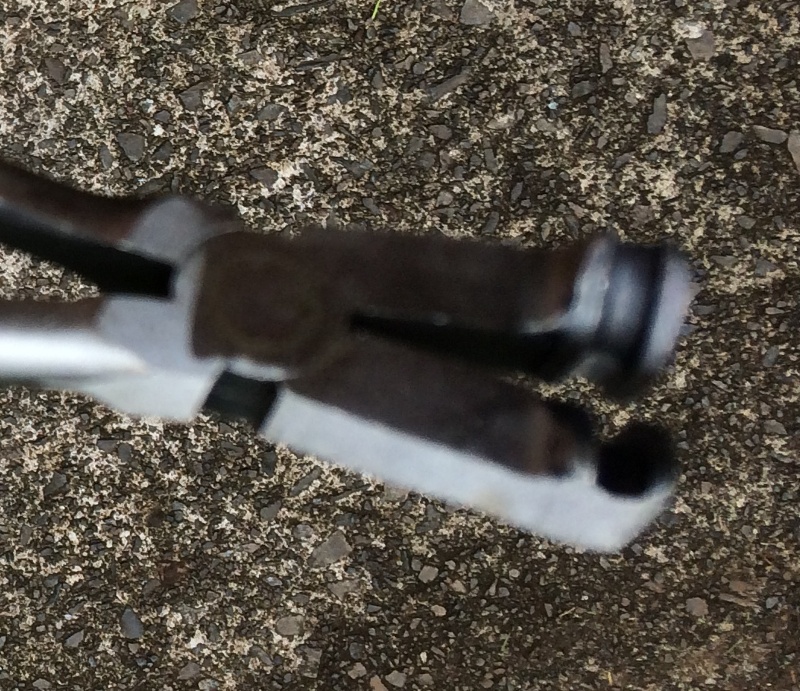 Plenty of room for the clutch hydraulic master cylinder....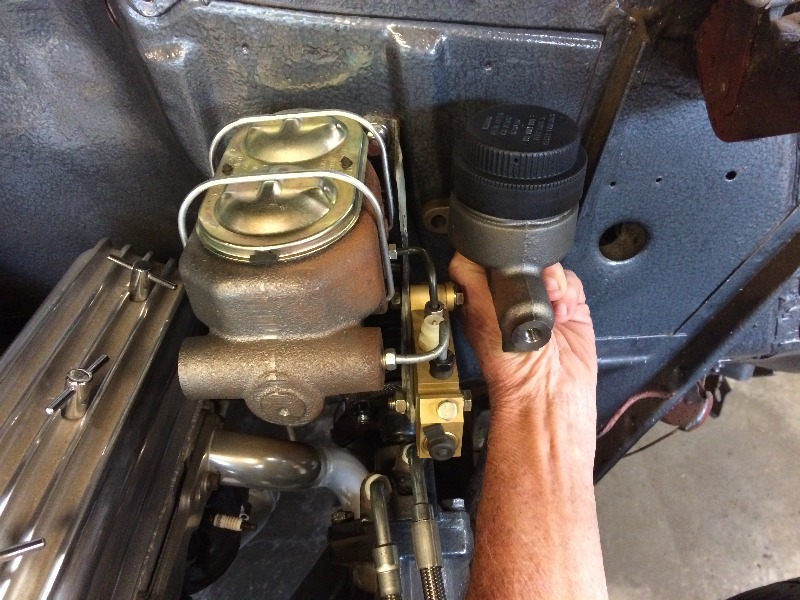 Looking at the shop manual for the '93 camaro 6 speed
clutch setup, I realized I set it up wrong, it's a "PULL" clutch,
not the "standard" "PUSH" clutch, and I had assembled
it wrong, so now I hafta pull the tranny and clutch apart
and put that throw out bearing back in correctly so it
will "PULL" the clutch fingers to work the clutch....
Pour me a scotch, bartender....

Pulled the stock '55 cover off the tranny tunnel inside,
not enough room, need more room....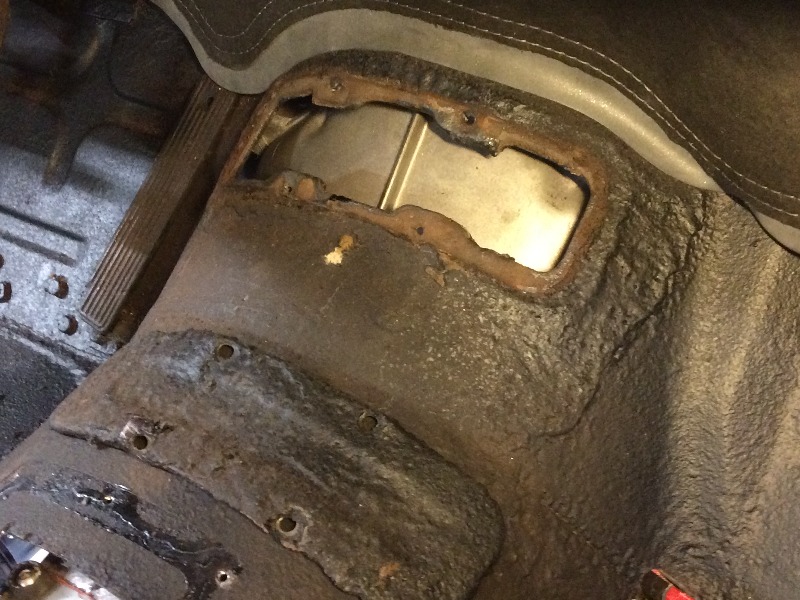 So I made some more room....
That helped, but the motor mounts will not "sag" to any degree....
so the tranny has to come straight back, need to cut more....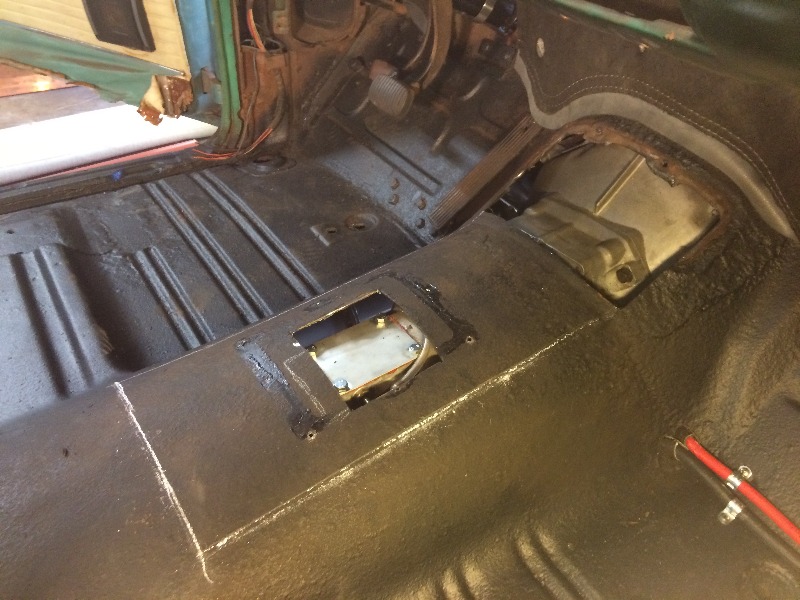 Ahhh, that 'll do it !!!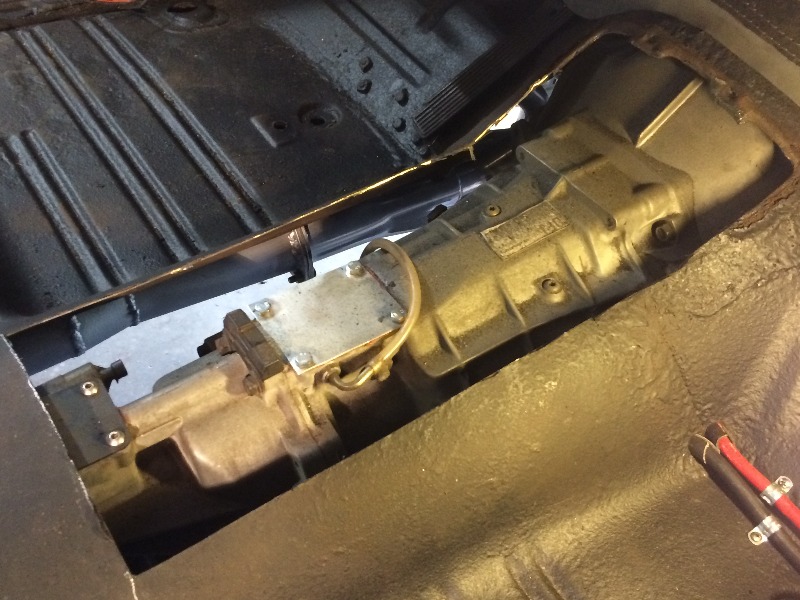 The tranny came right out now, and I'll have to fab some tab
strips along those edges to put the cut pieces back in place
with a bunch of sheet metal screws....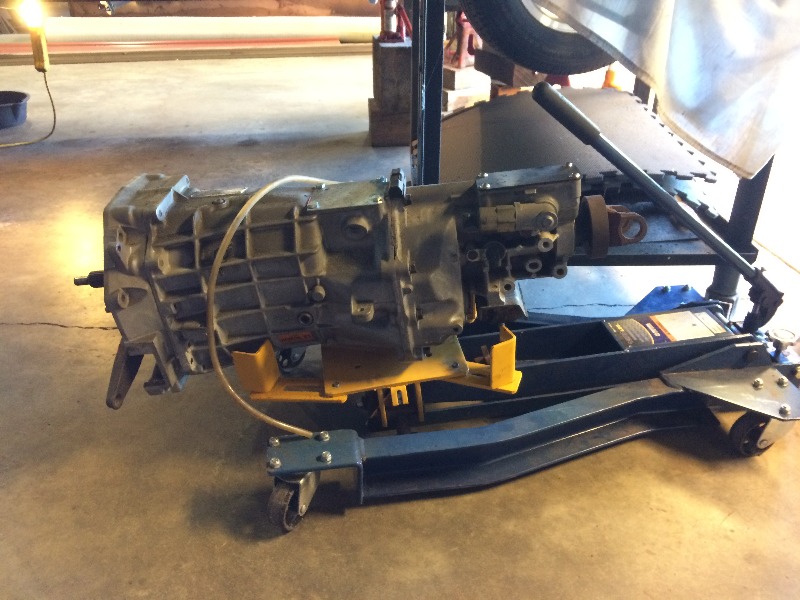 I used to wrestle these trannies in and out on my chest....
bench pressing them in and out with no problems....

Ha, finally broke down and bought a tranny jack....
Much, much easier....
Pour me another double scotch, bartender....
More Later....