58 truck brake pix 1
October, 2021

Back to the 58 truck home page
Rebuilt remote vacuum brake booster shipped
via UPS from Portland, OR back to me on Maui
got pretty beat up on the way...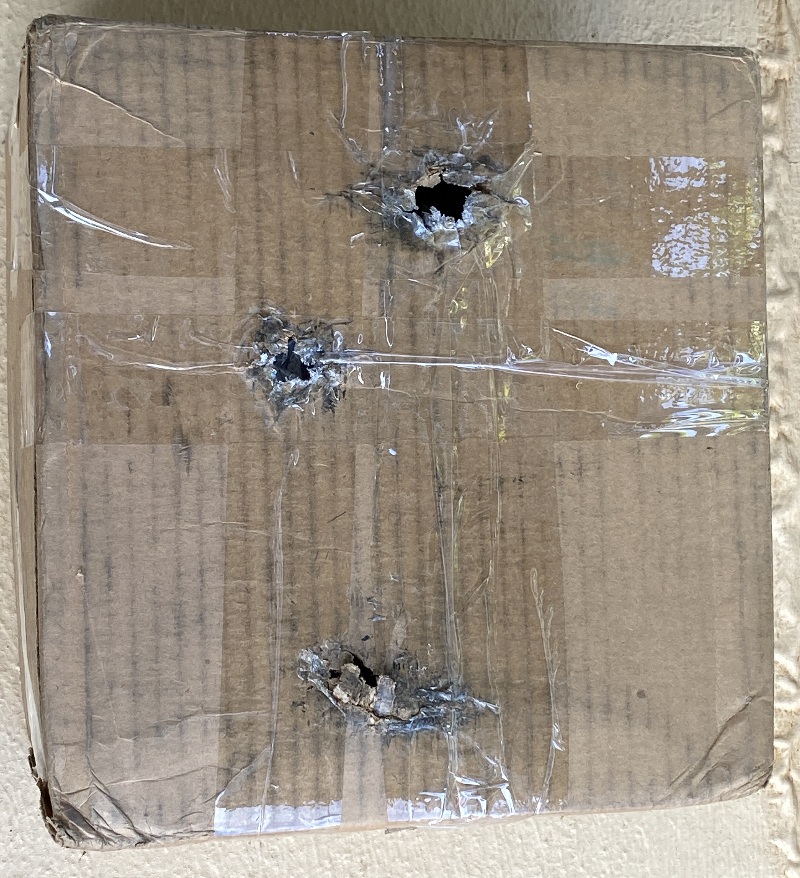 Although the box held up pretty well, inadequate padding inside
allowed the booster to beat three holes in the side of the box...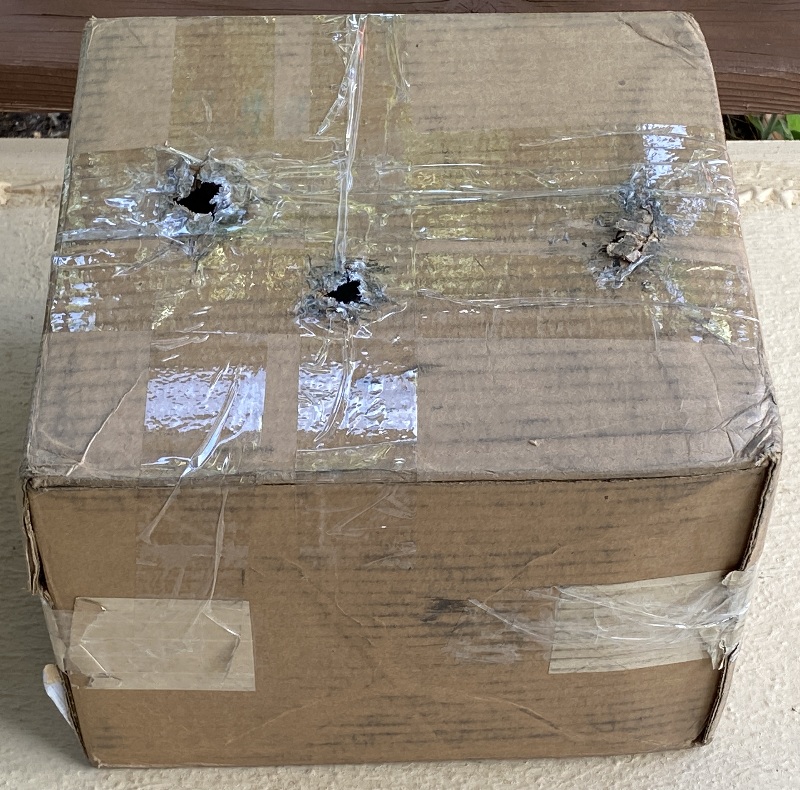 The booster was quite visible inside the box through the holes...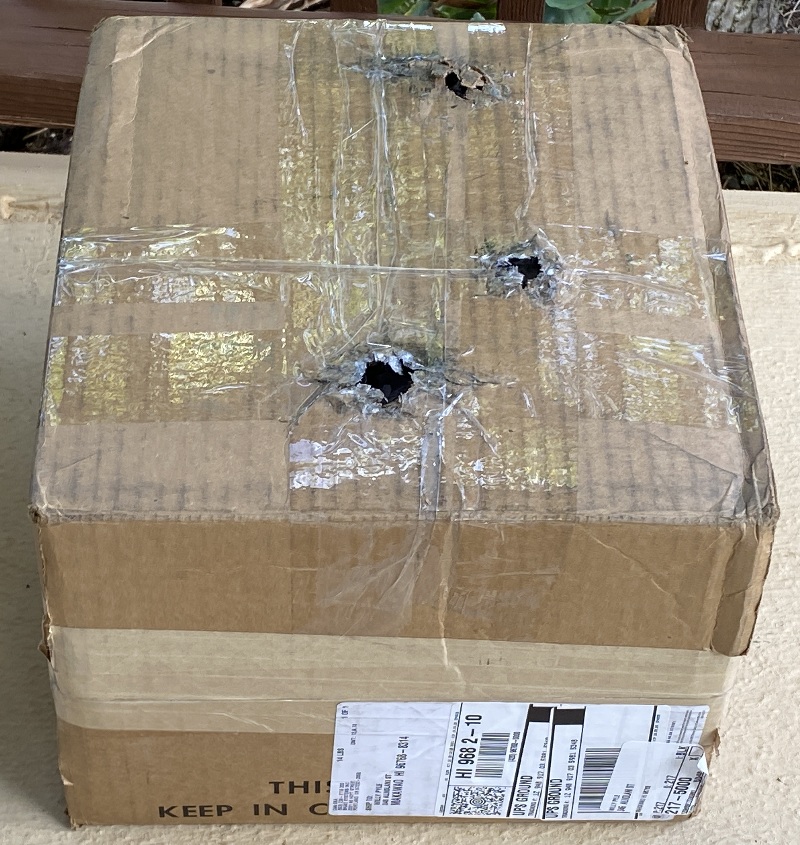 Carefully opening the box revealed these pix...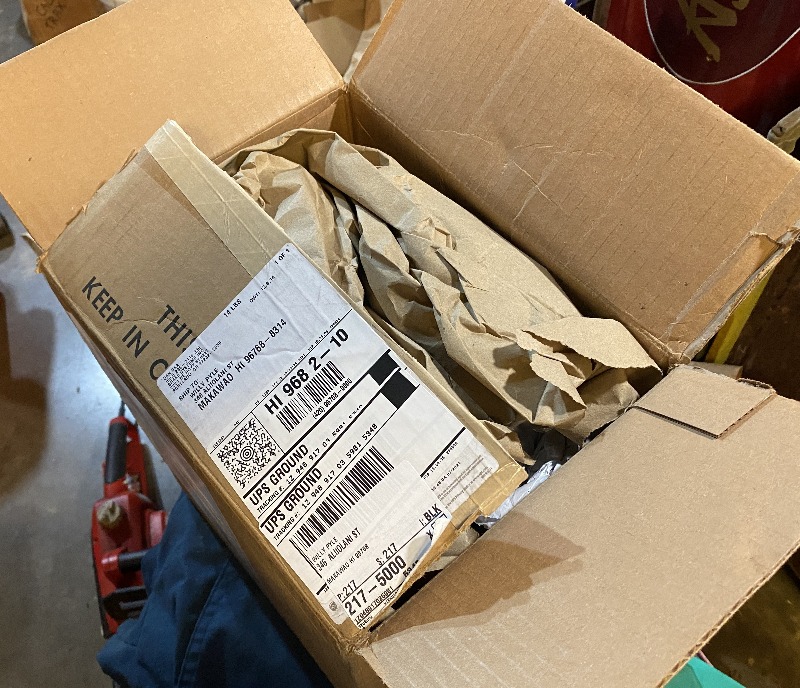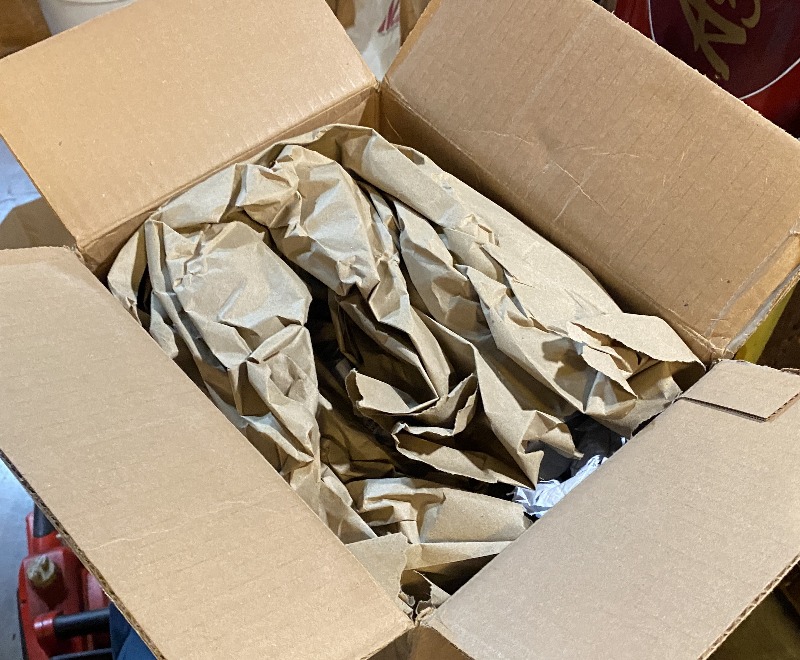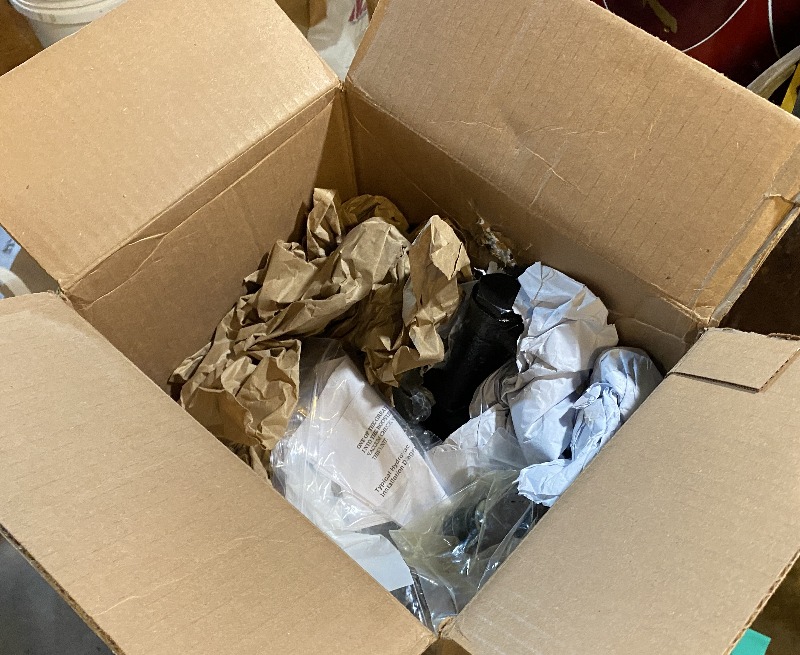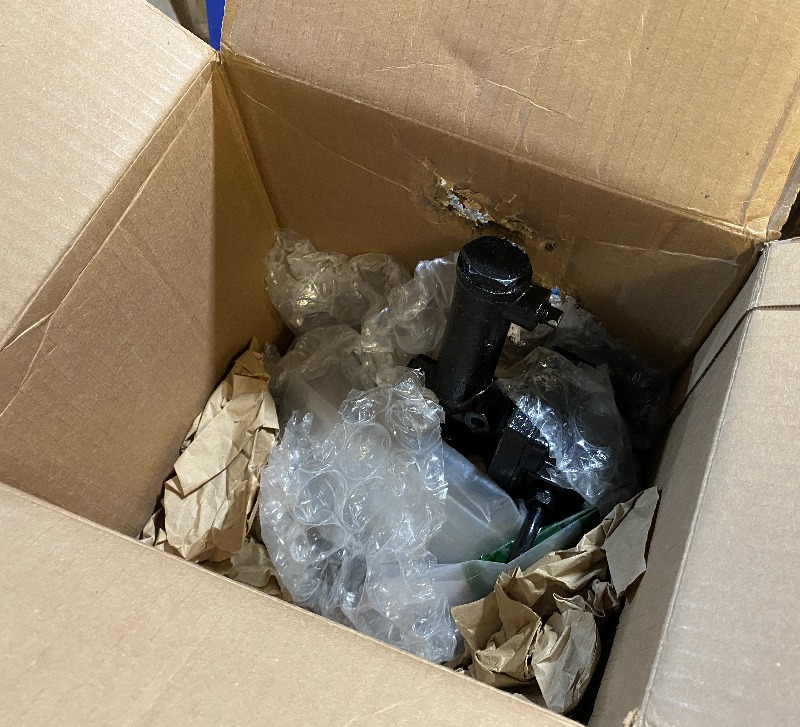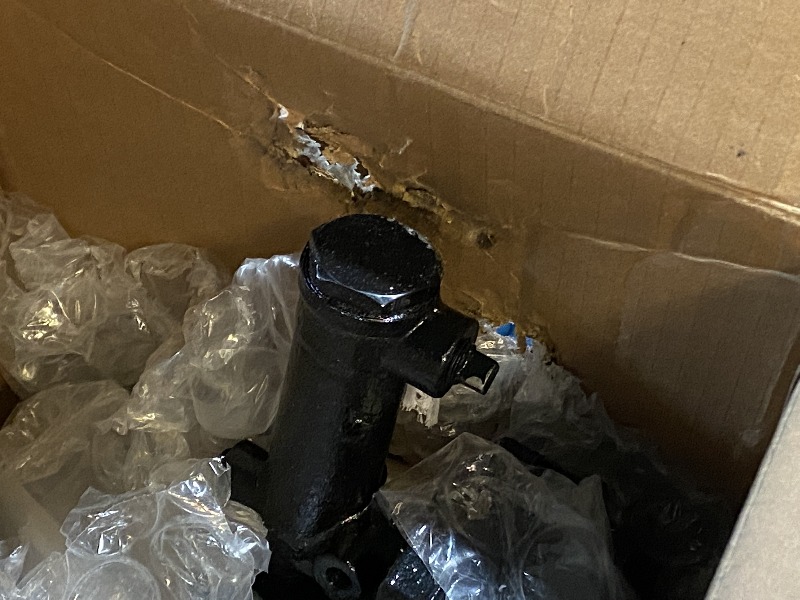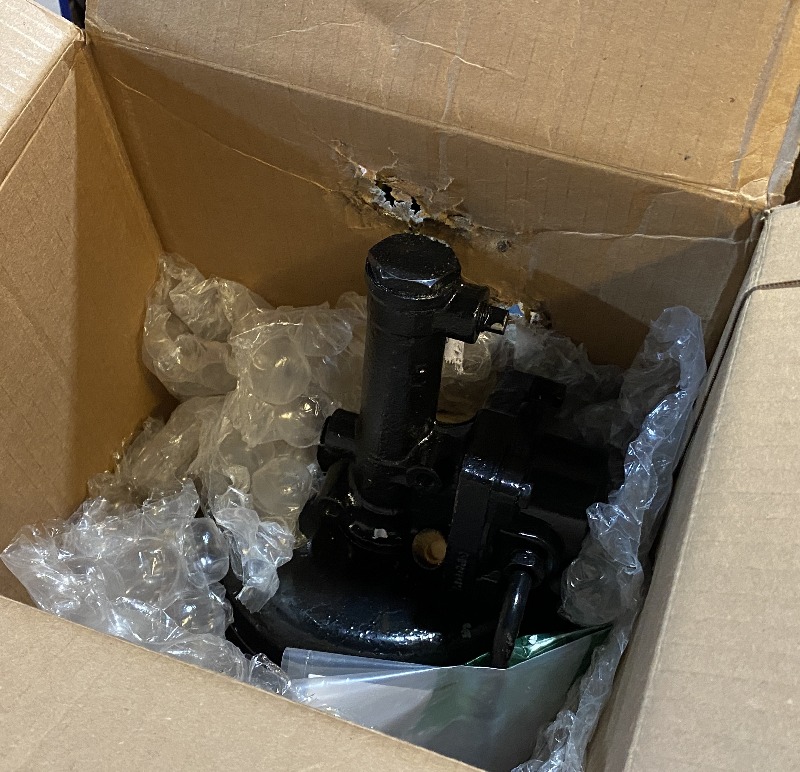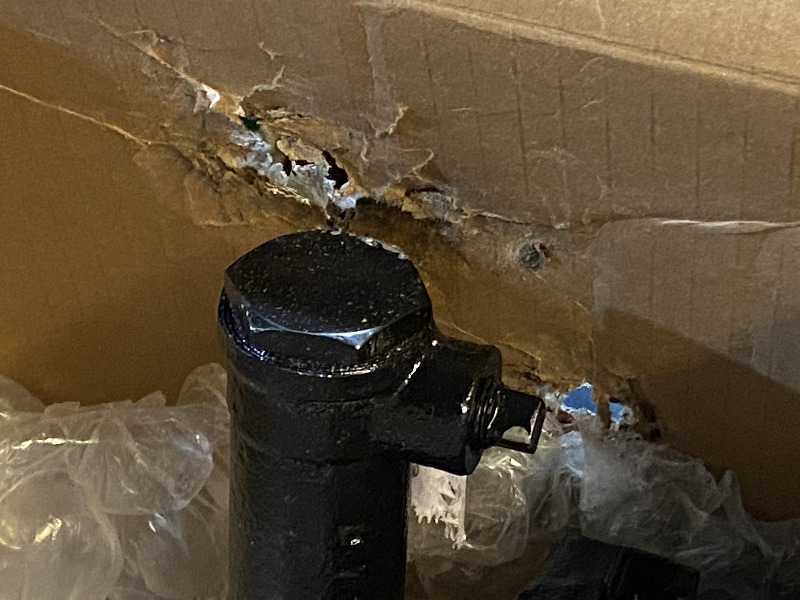 This is what I pulled out...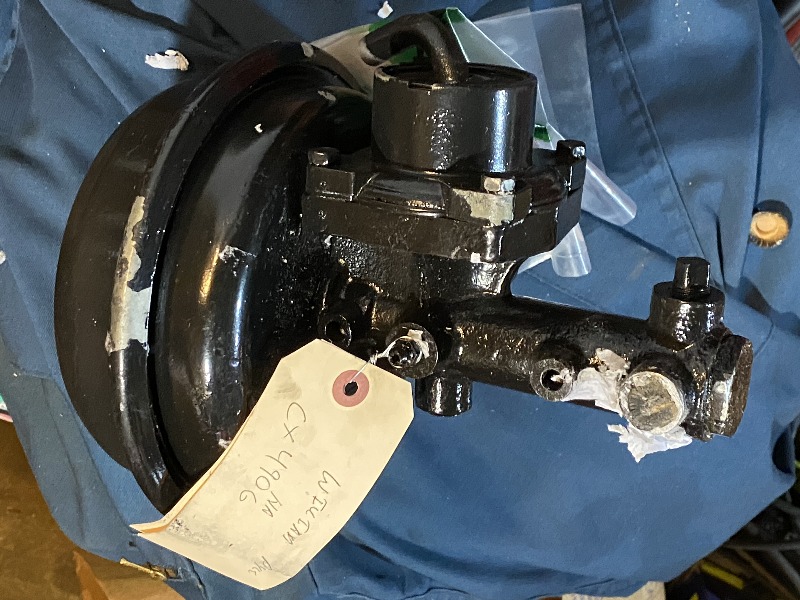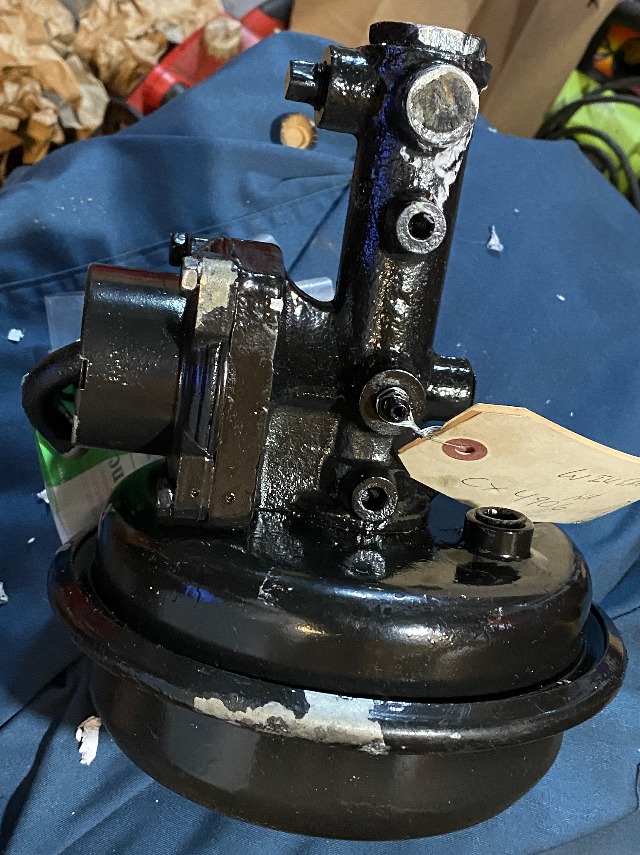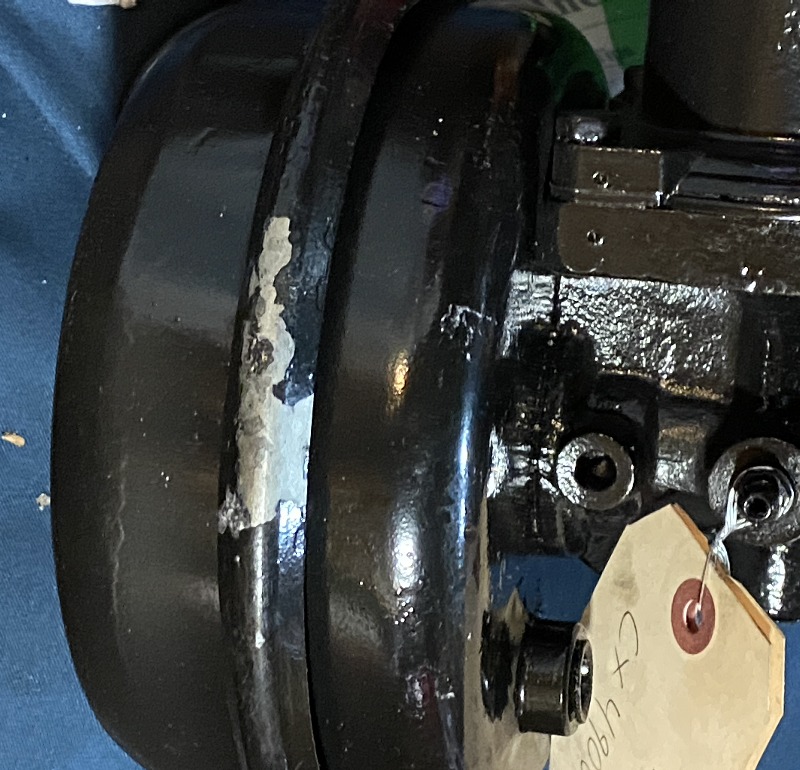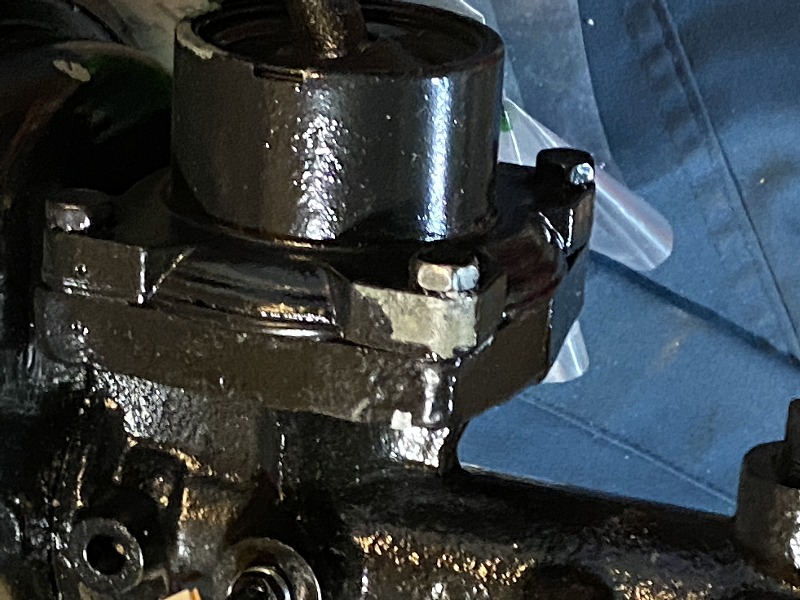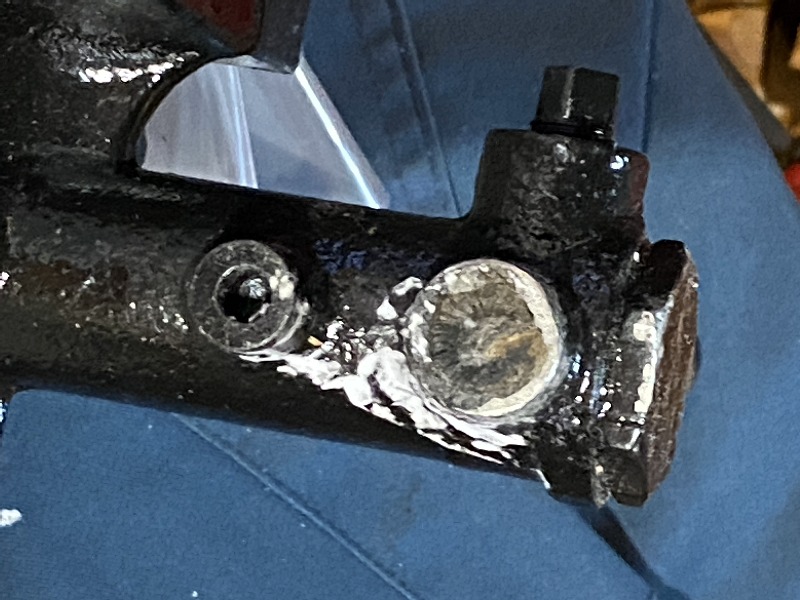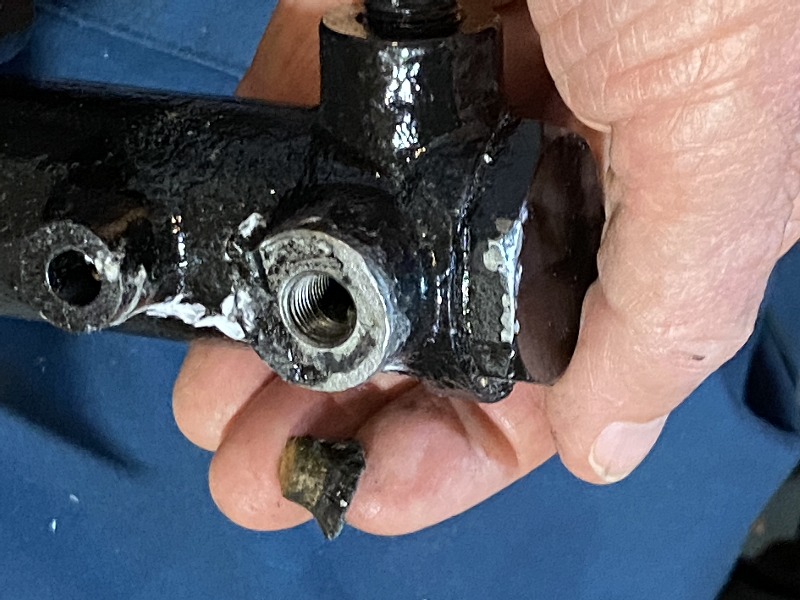 It cleaned up pretty well though....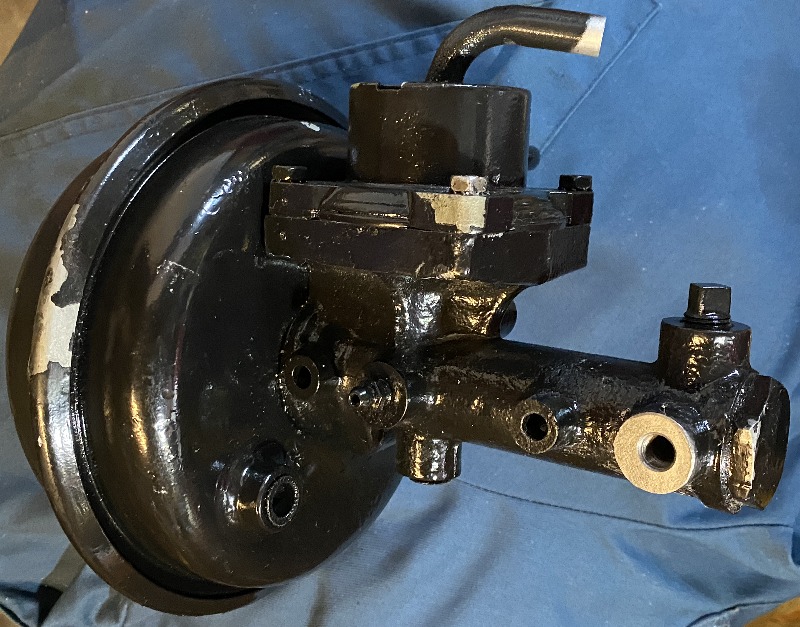 And I don't think there is any real damage, just the issues on the paint,
which I can easily touch up....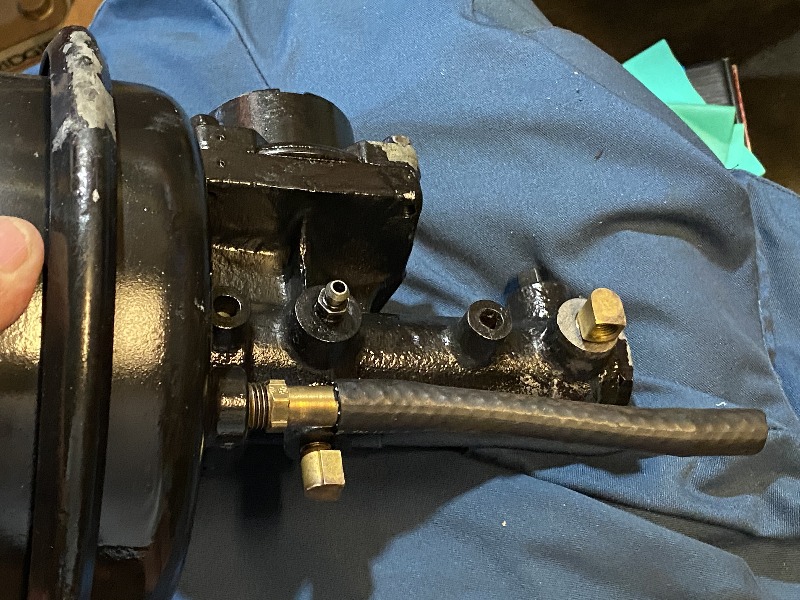 Ready to put it back in, and hit the road with my
OC1 ocean paddling outrigger canoe