My Latest Project, a '55 Chevy Hardtop
ORIGINAL POST (Page One)..........

I bought this '55 Sport Coupe in 2000. Got it from a buddy down at our local 1/4 mile drag strip, who needed money to complete the build on his georgeous '54 Corvetter funny car!
LINK to the webpage for our NHRA 1/4 mile strip on Maui....
I worked on it a bit, minitubed it, but did not finish the welding. Narrowed a 9" with 4.11 gears and a Detroit Locker, and set up Torque Thrust wheels, 10" wide with a deep offset in the rear. Then put it in storage, as I had other projects going on I needed to finish first.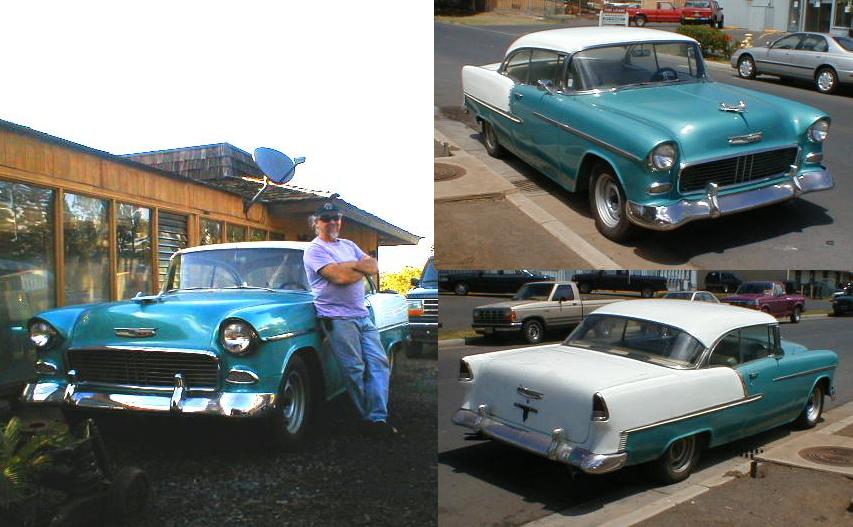 There's plenty of bondo, which I'll dig out and straighten the sheet metal, but first I want to get her running and drive her awhile. Did a "mini-tub" to the inner fender wells, narrowed and fitted in a Ford 9" to match up with a pair of 10" wide Torque Thrust D's centered in the new wheel wells, and moved the springs in under the frame rails.
Feb 09: Decided to clean up the rear end, changing the "slappers" to a Cal-Traks setup. Will post pix later as I install those.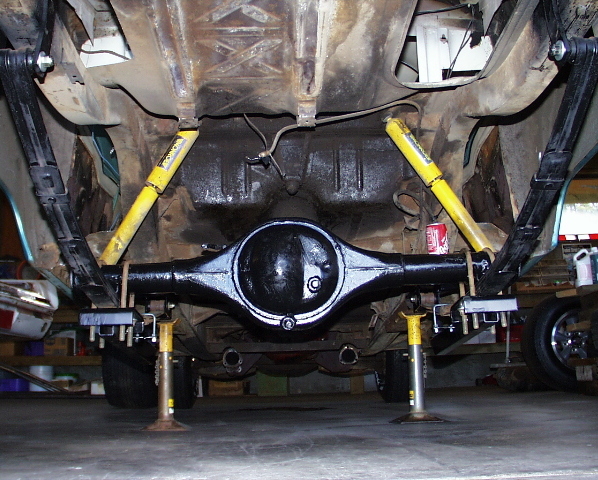 2-1/2" blocks and slapper bars got her sittin the way I wanted. I have had good luck with this style slappers in the past, and these have been extended since thise pics to relocate the rubber bumpers forward to make contact with the spring eyes. There is a link below to more pix on the spring relocation under the frame rails. Click on the photo itself and it will link you.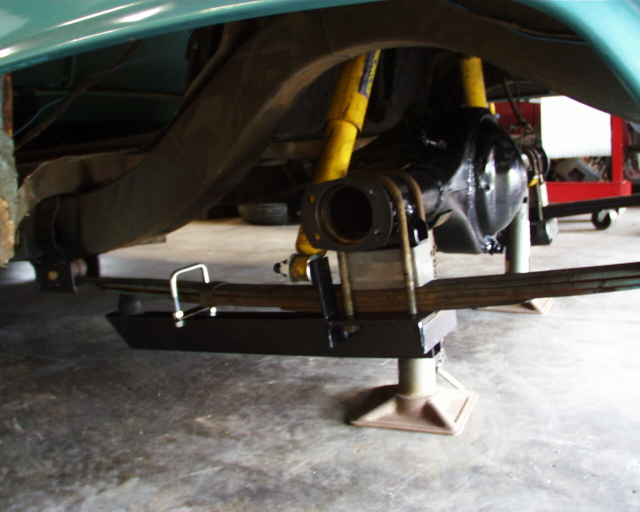 LINK to more pix on the rear spring relocation under the frame rails
Torque Thrust D's, 10" rear and 8" front, 33 spline axles, Strange aluminum 3rd member, and a Detroit Locker with 4.11's finished off the rear.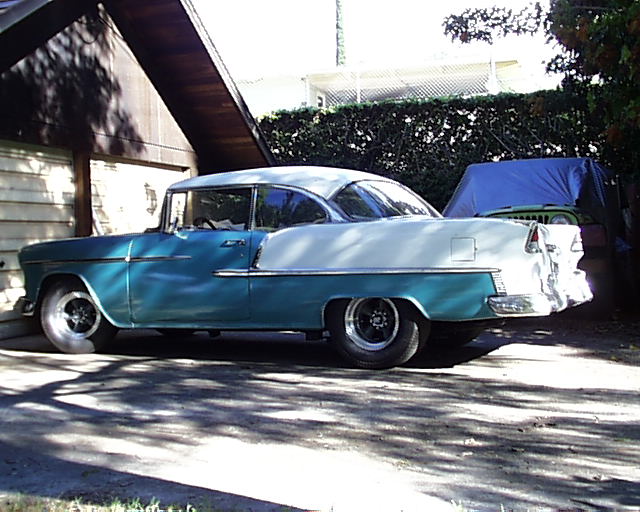 I have a set of Heidt's tubular front suspension with coil-overs, disk brakes, and 2" dropped spindles to install yet, that will drop the front end a bit. I will drop the back with 2" dearched springs at the same time.

Always liked the Buick style taillight lenses.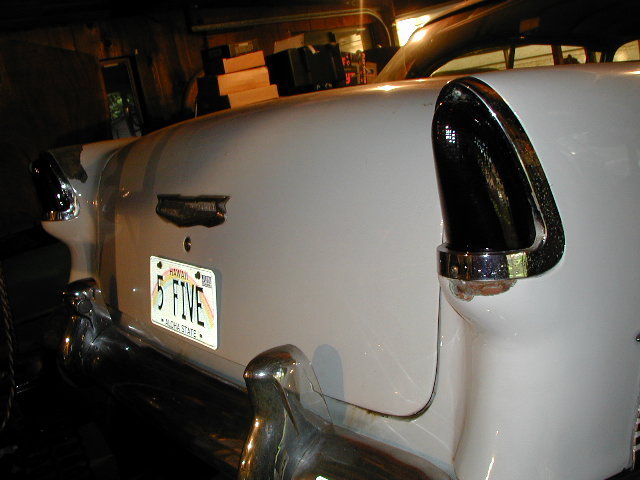 Feb '09: Started pulling the sheet metal apart and stripping off all the old paint. It will all go down to bare metal and be reworked to get it all as straight as I can before new paint goes on. What a messy job this is!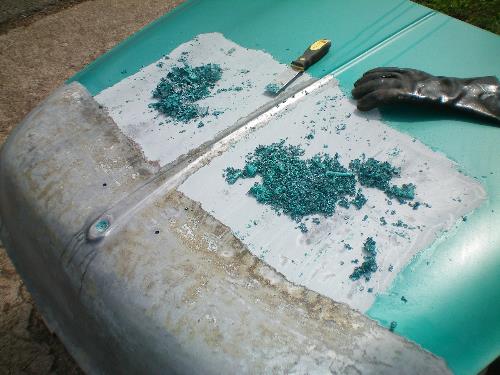 I used to have a '93 Z28 6-speed Camaro, had done some performance work on it, but unfortunately a succesful attempt at removing some trees finished off that car, so I salvaged the LT1 and T56 for my '55.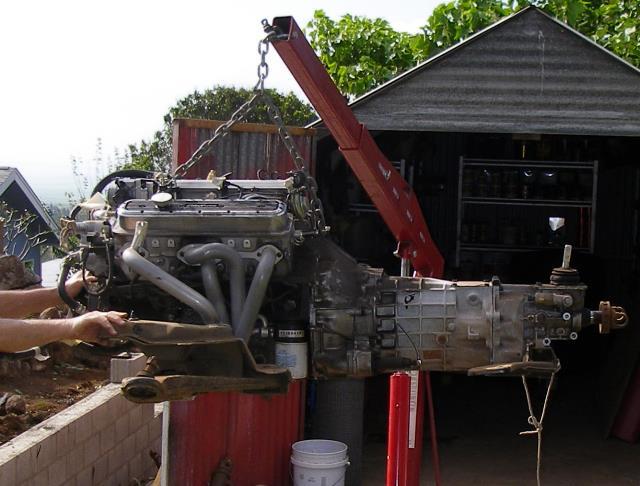 Since I'm trying to make this Chevy as "Old School" as I can, but with some modern upgrades, I'm keeping the bench seat, and the T56 needs the shifter to be moved forward to make that work, so Keisler to the rescue with a kit that will do that.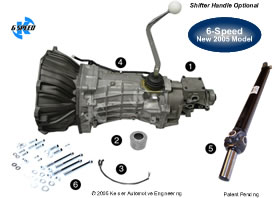 Decided I wanted a little more hp out of that LT1 than the General originally put in her, so ordered up a short block and a set of ported Trick Flow heads from:
A 396 ci stroker setup, with lots of extras, should move that '55 right on down the road!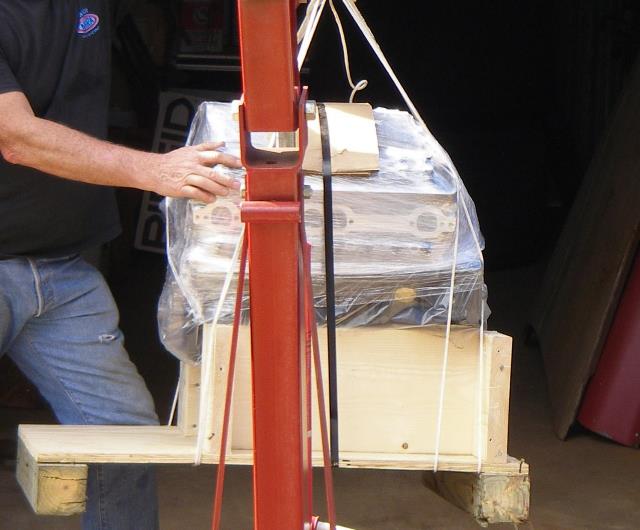 Here's the target dyno curve that I'm aiming for, it is pretty impressive, let's see if I can actually get there.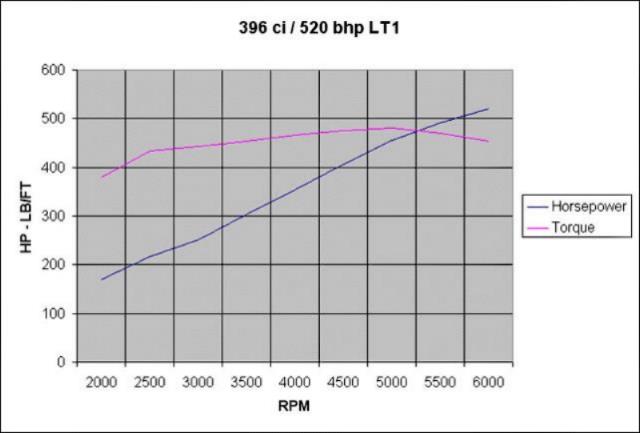 At this point I'm just bolting things on, upgrading as I go, the intake has been port-matched to the heads, and bored to match the new 58 mm throttle body. New 30 pph matched injectors are installed. Super Comp 1-3/4" headers. A new FAST XFI computer system. Nothing running or installed yet.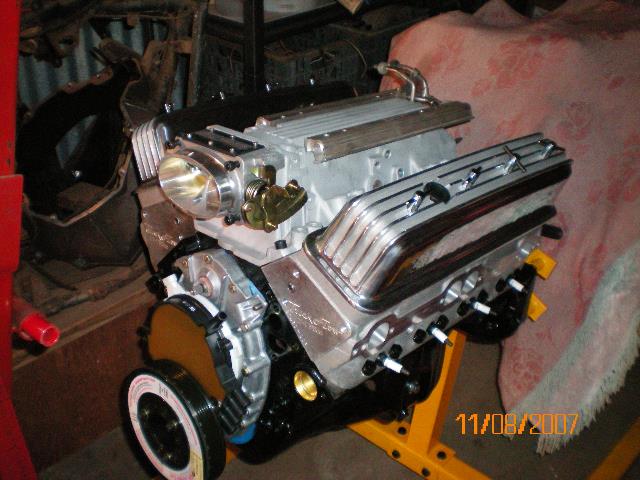 Love those Cal Custom valve covers.....

And, Just for Fun.......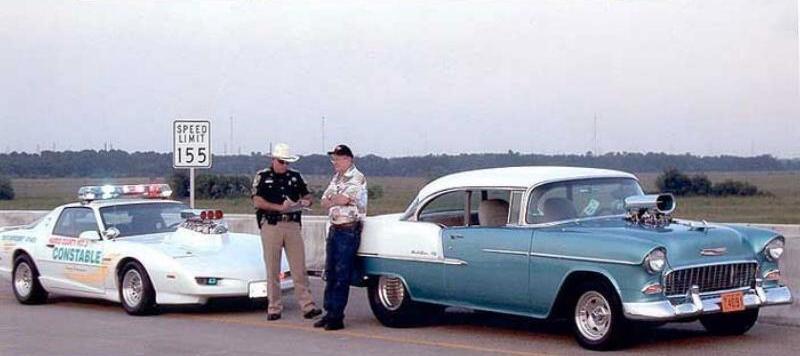 Back to the '55 Hardtop Home Page....

Home of the CoffeeCup HTML Editor