55 Chevy Four Door "Gasser" new pg 1
Most of the pix and info are back on the old page that nearly got deleted...
There's a link to those old pages posted below and also HERE....
It's a '55 4dr that nearly went to the crusher here on Maui, got rescued, and an Olds 425 ci, '67 vintage, got rebuilt to take a Don Hampton 6/71 blower and a pair of Holley Ultra 600 carbs. Drive it on the streets of Maui, it has been raced, a best of 117 at 11.17 seconds. No computer, an old Doug Nash 5 speed stick shift, a ford 9" with 3.50 detroit locker gears, it's a lot of fun to drive it on the street....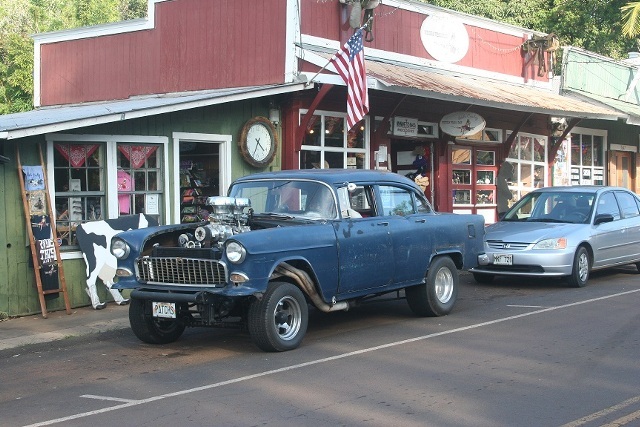 Main Street Makawao, Maui....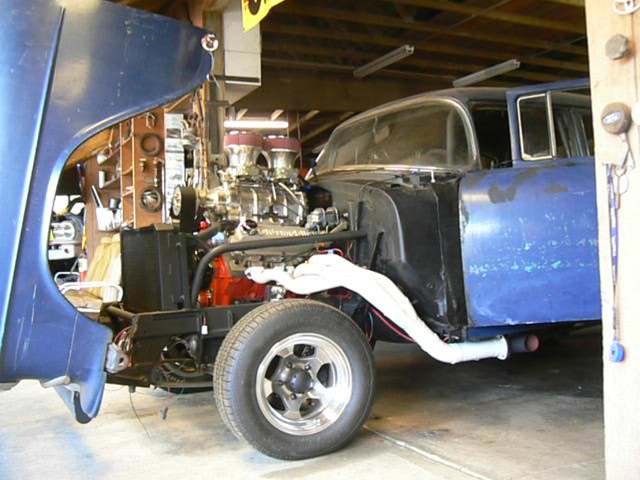 Don Hampton built this intake from an Offenhauser dual 4bbl intake to match my Olds motor setup...
Many Thanks, Don....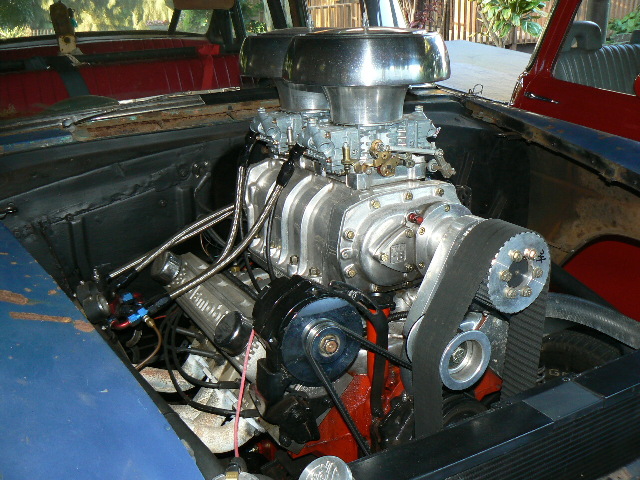 Broke a headlight, my grandkids named it "Patches", they think I should put a black "eyepatch" over that busted headlight....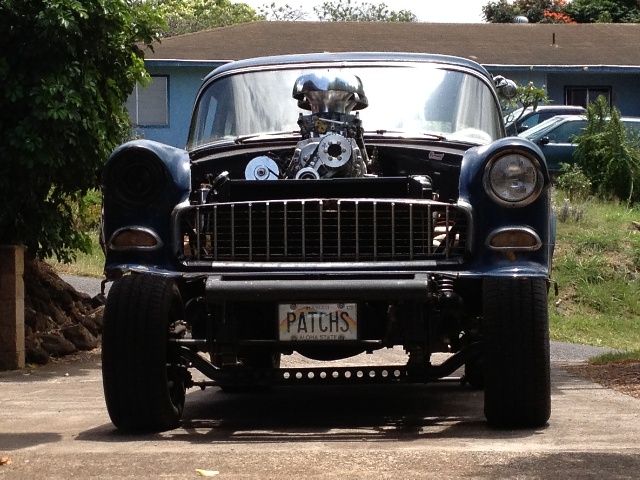 A video of a run out to the Sun Yat Sen Memorial Park in Keokea, Maui....
A Link to some older web pages on this project....
Added a "suicide knob"....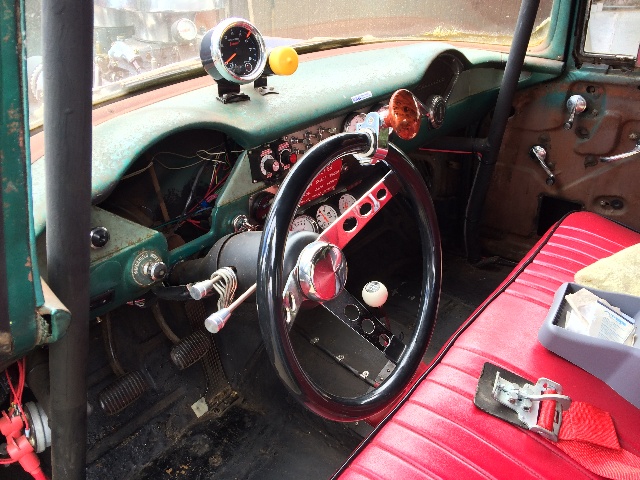 Had an accident with a large metal chop saw on my left hand, it's immobilized for at least 2 months....
But I can still pinch with my left thumb and forefinger, so steer with my right hand on the knob....
Shift only on the straight-aways with my right while holding it straight with what's left of my left....
Seems to be working so far....
This webpage is a work in progress....
More Soon....

To New Page 2

To New Page 3

To New Page 4

To New Page 5

To the Gasser Old Pages

To The Gasser Home Page