62 FL Chop Rebuild 7

After nearly a year layoff from this project,
due to a serious industrial accident, I'm finally back on it....
Did some reworking and repainting the frame, tank and rear fender....
with help from a dear friend...
Much Aloha, RB !
Did a lot of smoothing and sanding on the frame....
As well as the tank and rear fender...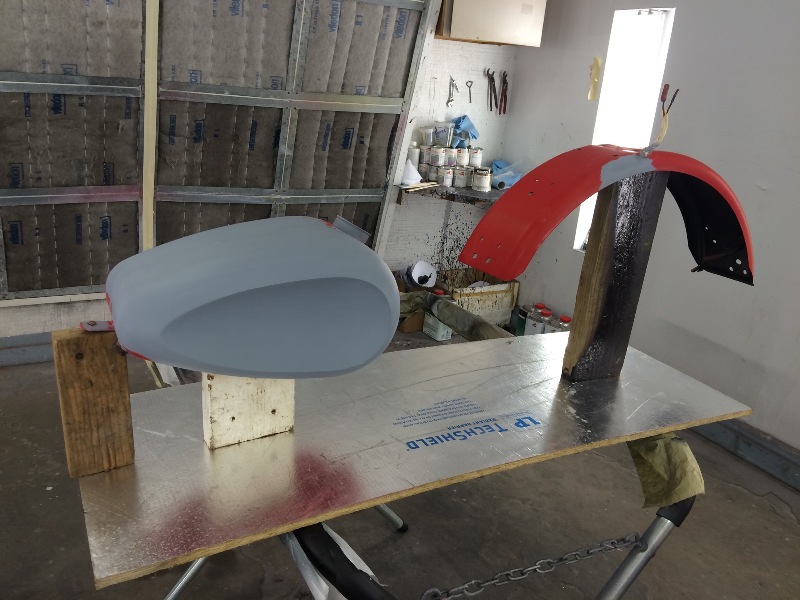 The fender was in the best shape, it did not need much work...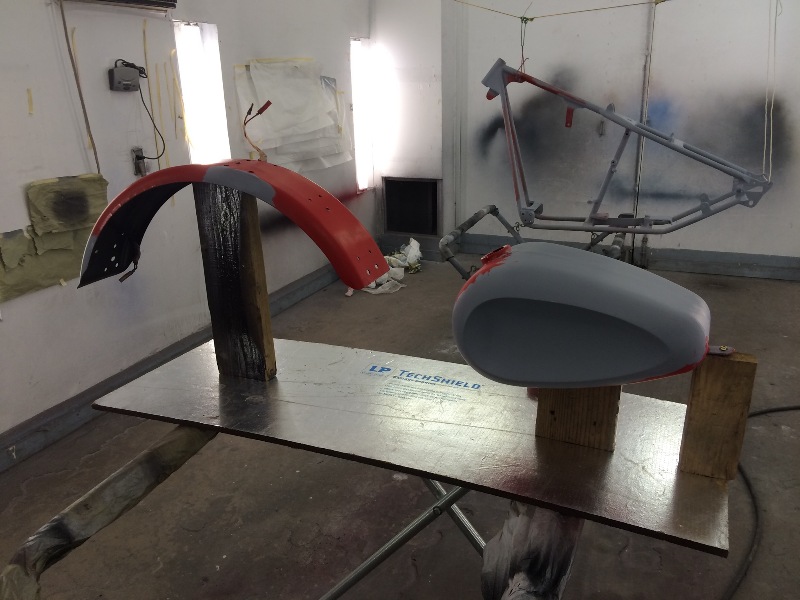 Got yer shades on ??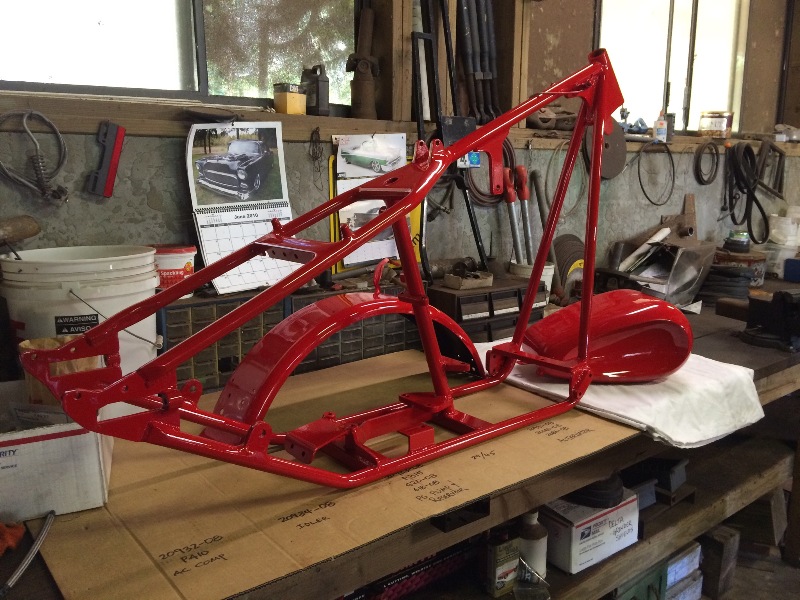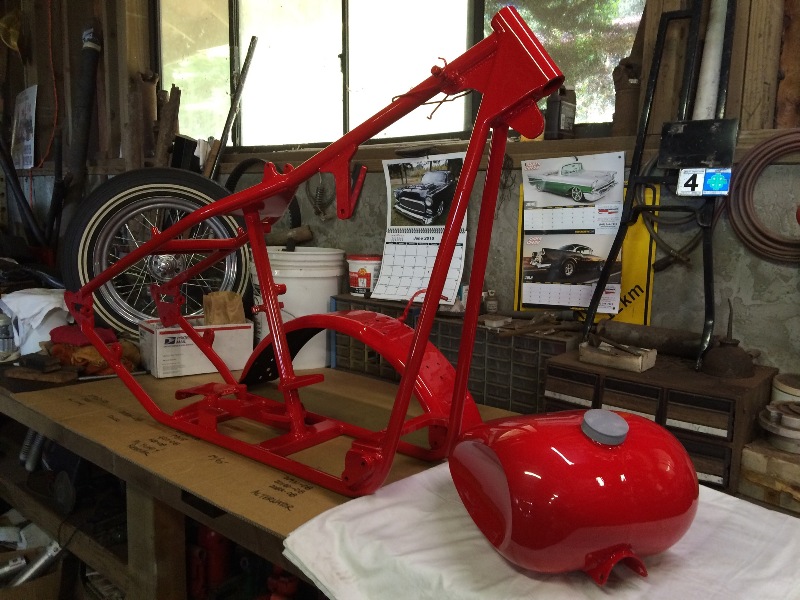 I like metal to metal at the motor mounts,
so carefully cleaned off the paint there...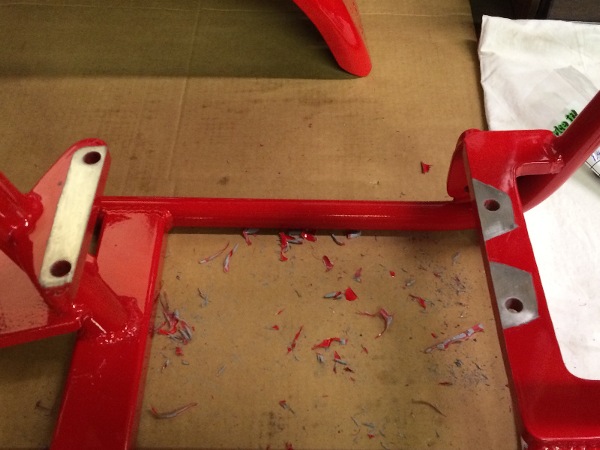 And I like to use a conductive anti-corrosion product on the bare metal...
This is Permatex Copper verson of Anti-Seize....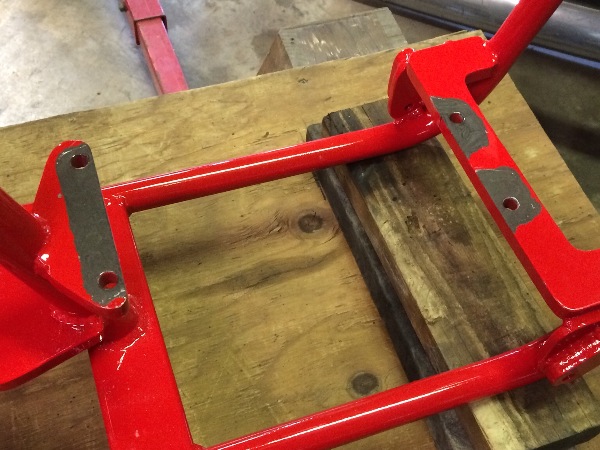 Bolted the motor in place with grade 8- 3/8-24 bolts and nylock nuts.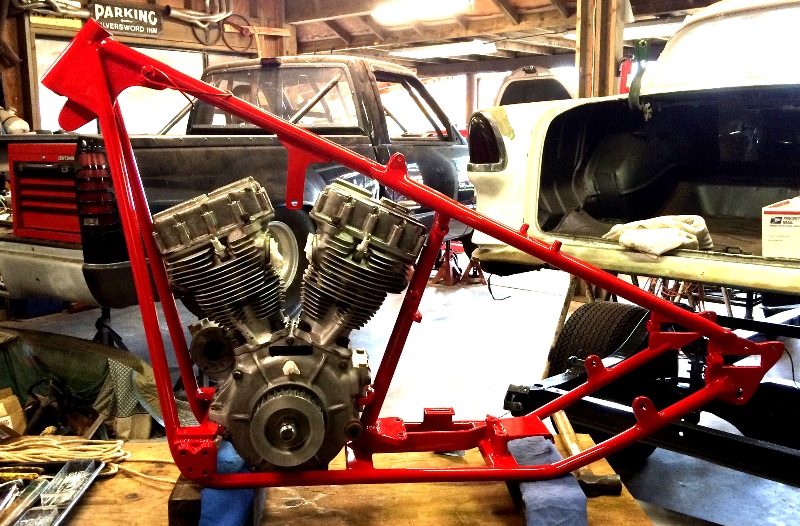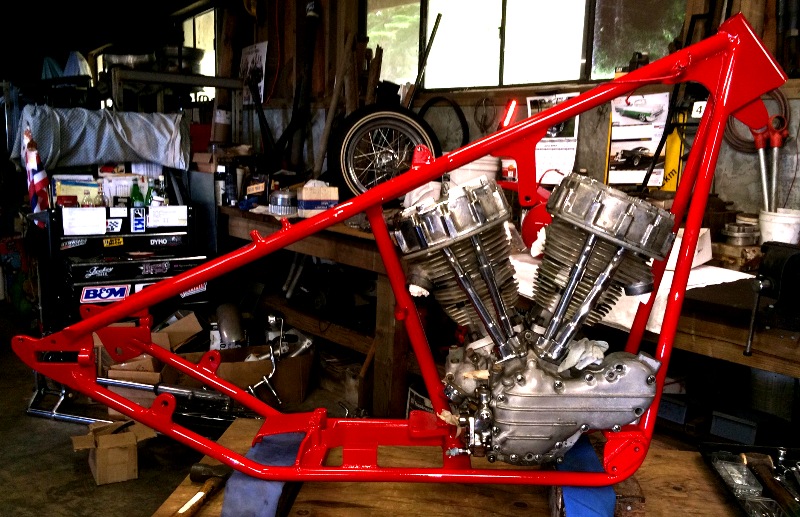 Got the tank and rear fender mounted before deciding it was time
for some beer and BBQ with some friends who showed up....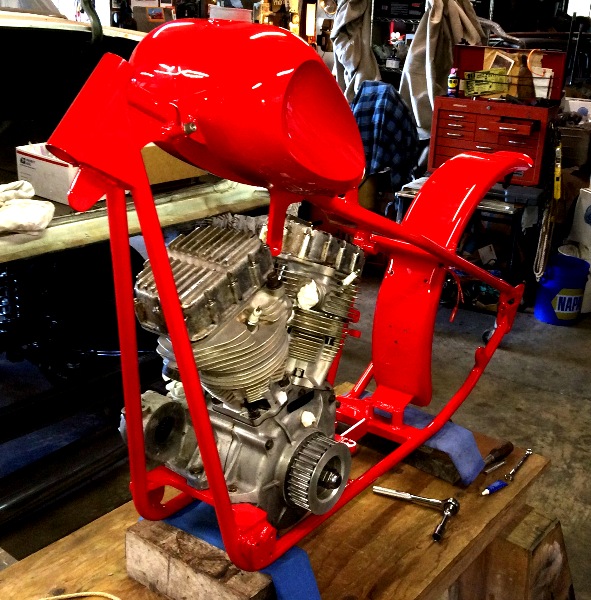 That tank needs something, black and gold pinstripes??
Black and gold flames ?
Or maybe black and gold old fashioned scallops ?

The fender needs something also...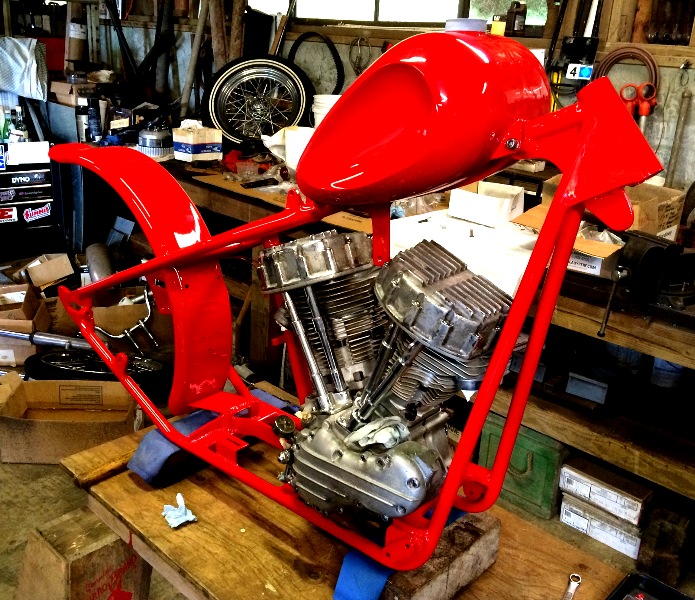 Put together a tool to pull the head bearing pieces into the frame...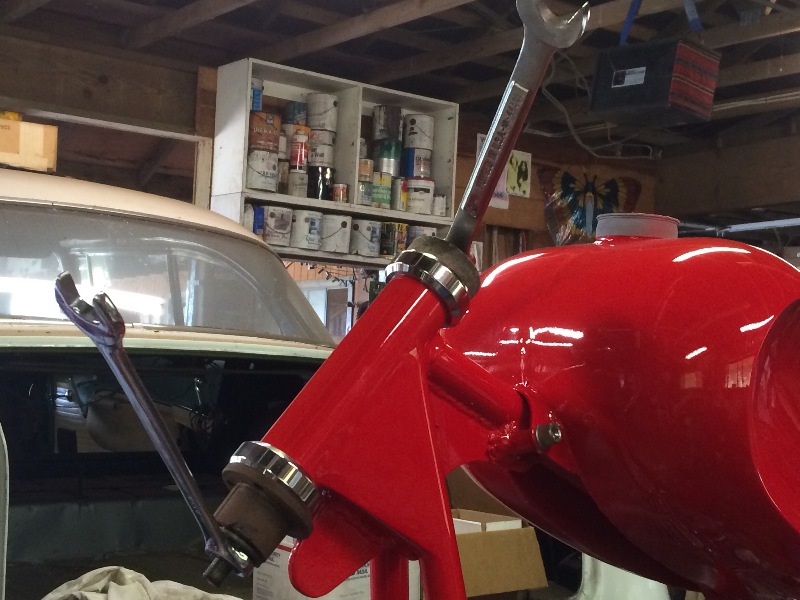 got a nice snug fit....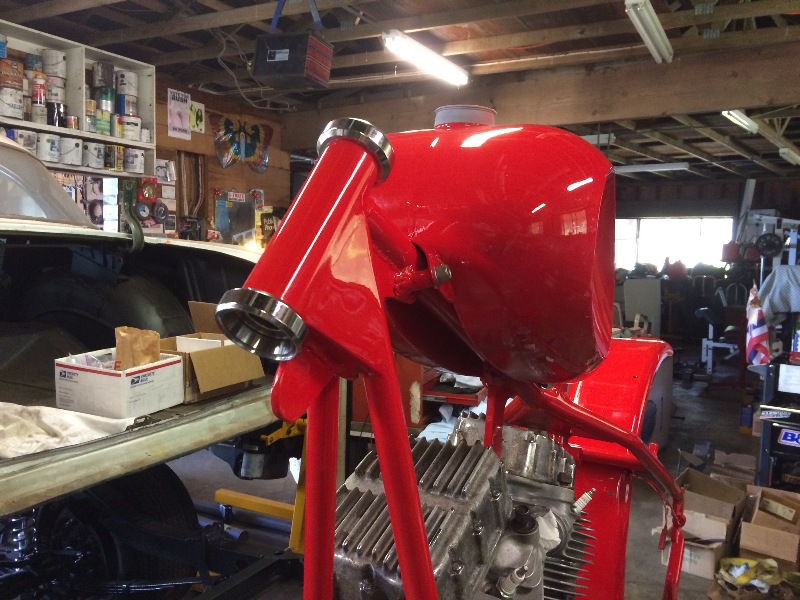 Put the front end on and just had to walk around and pull up lots of old,
really nice memories of riding this old gal around....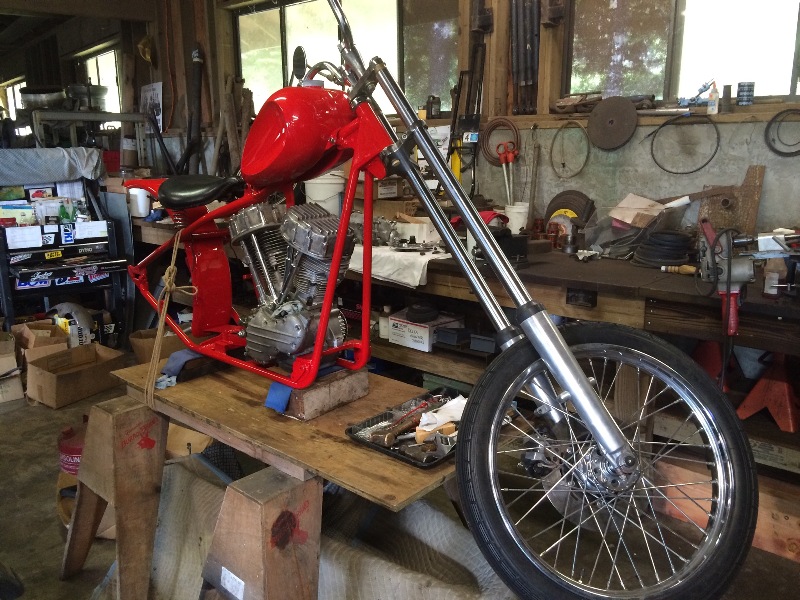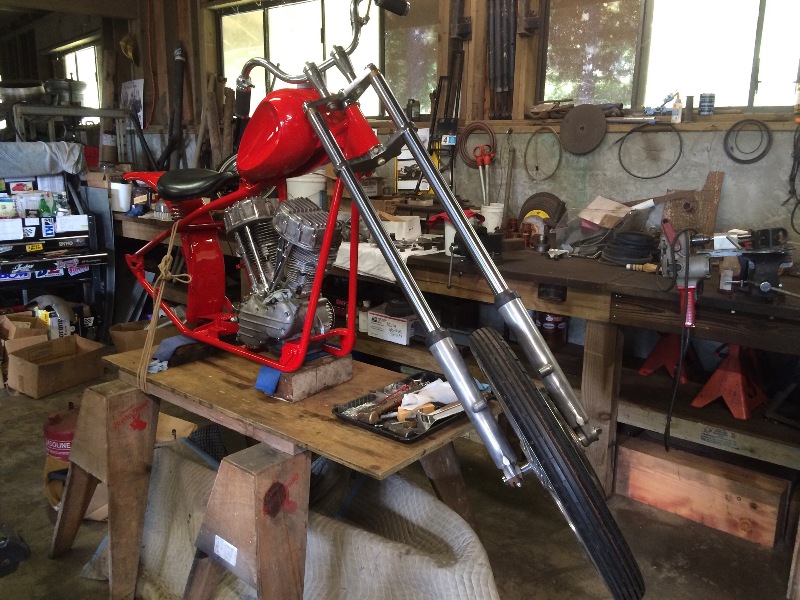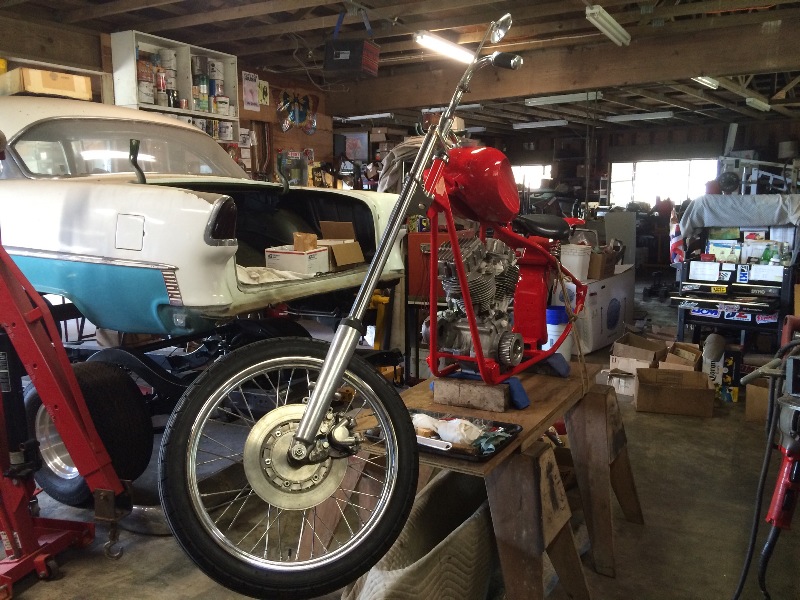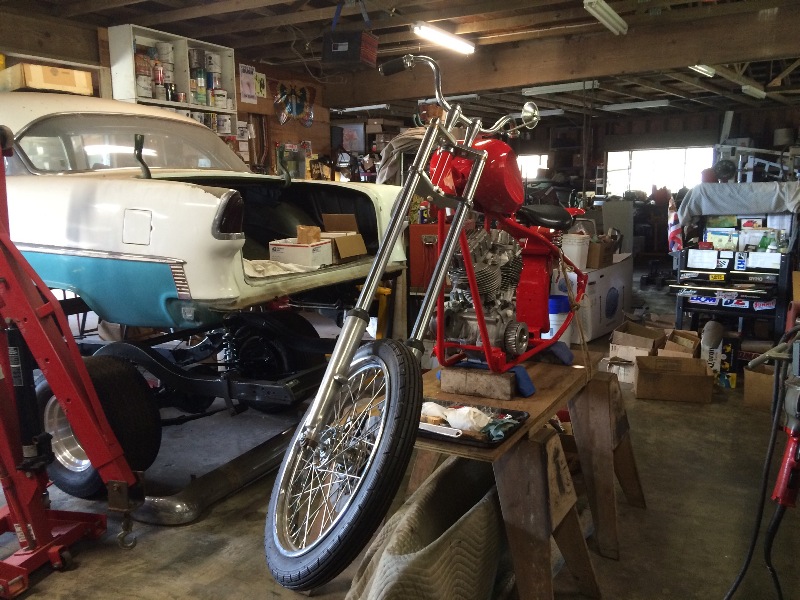 Can't wait to get 'er out on the road, see if she really is the same ol' gal....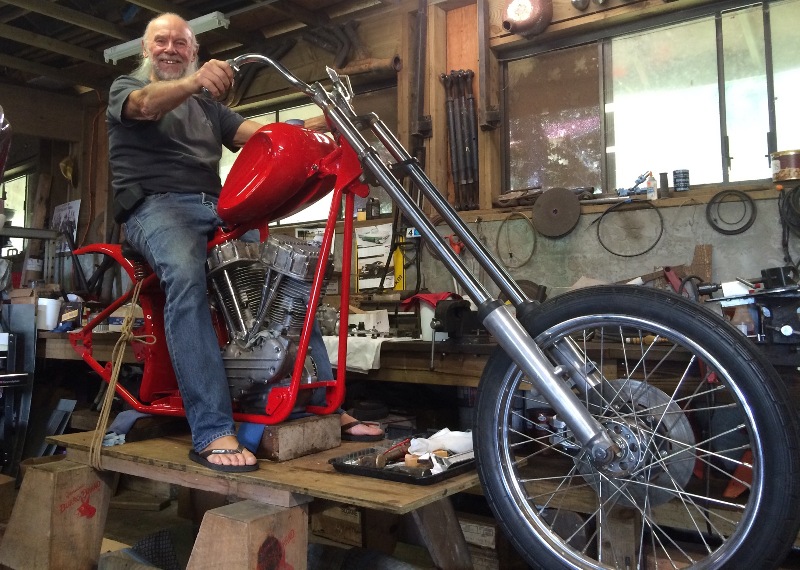 You ol' timers out there know what I mean....
Cleaned up some more parts and painted em...
One was the tranny plate, so let it dry and then put the tranny in...
Used the original bolts, not happy with them, will replace them.
The front bolts use nylock nuts, and are a bit short, do not engage the nylon like they should...
Set up the rear brake, Napa had a kit for that size wheel cylinder...
The wheel cylinder needed some clean up, so got the hone out...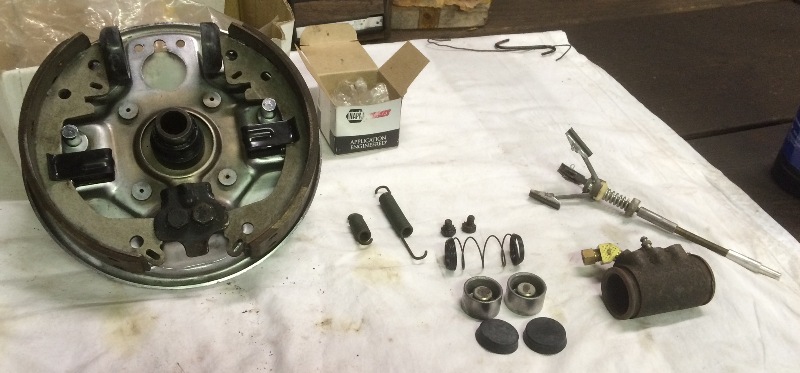 Perfect !!
Now to fit that rear brake back together...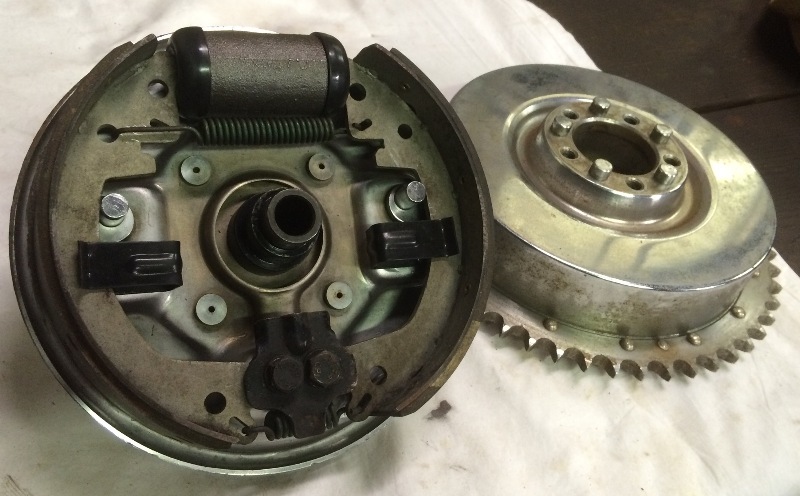 Looking good, but the parts to fit it in the frame needed
some love, so scrub and fresh paint time....
More Later....