62 FL Chop Rebuild 9
Gettin' There.....
Tried to put the right side 5th bolt in on the tranny, it wouldn't go...
The bolt hole in the tranny was more to the right than the bracket slot was,
So I had to file the slot in the frame bracket on the right side a bit...
During the process I decided to use a stud instead of a bolt for this hole,
using a nylock nut on that stud with a heavy duty washer under the slot,
it took several test fits, and some more filing, until it finally went in....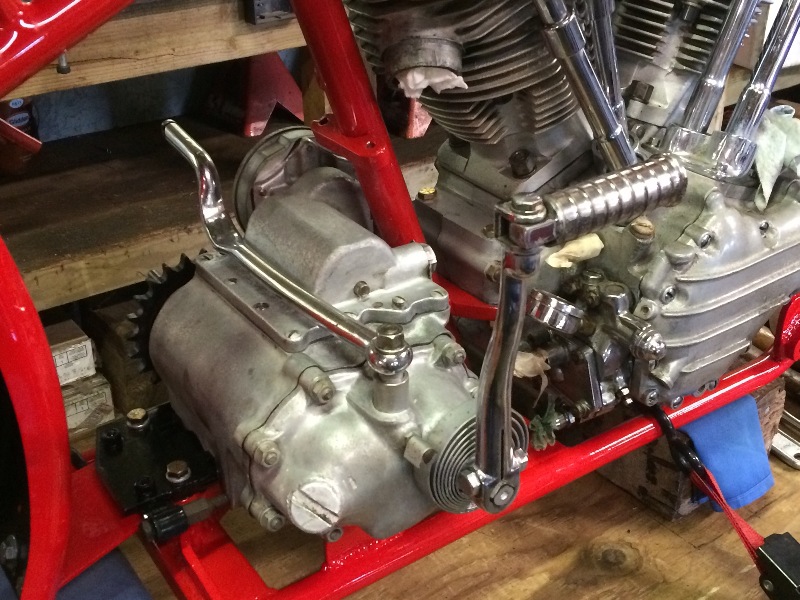 Went ahead and put the kicker and the clutch release arm on the tranny....

Then I pulled the rear wheel back out so I could mount the oil can...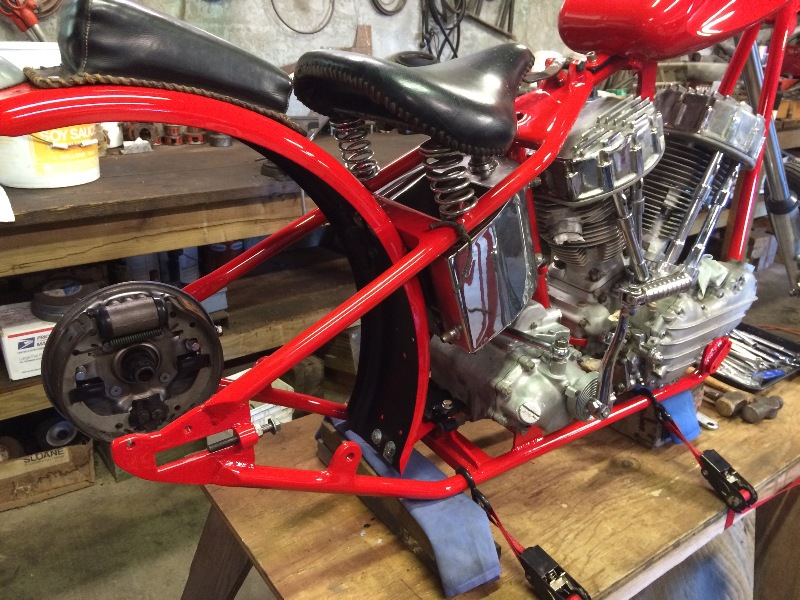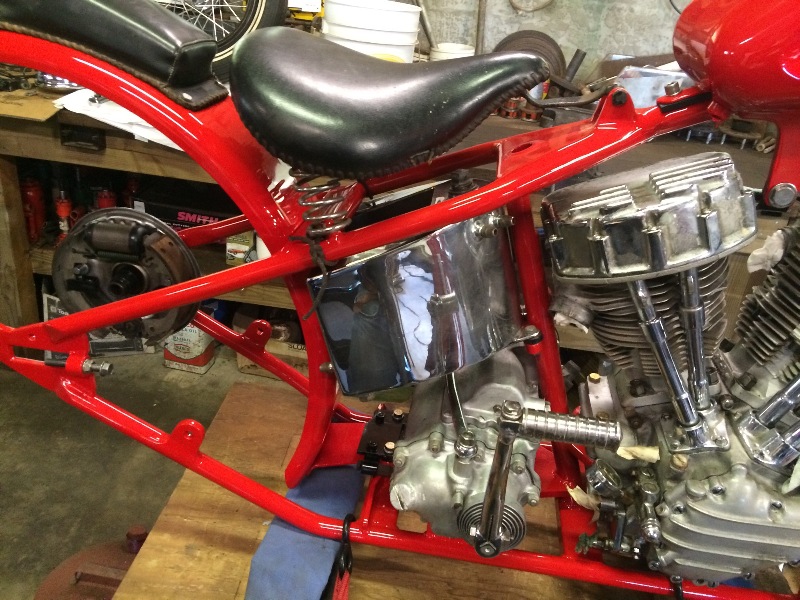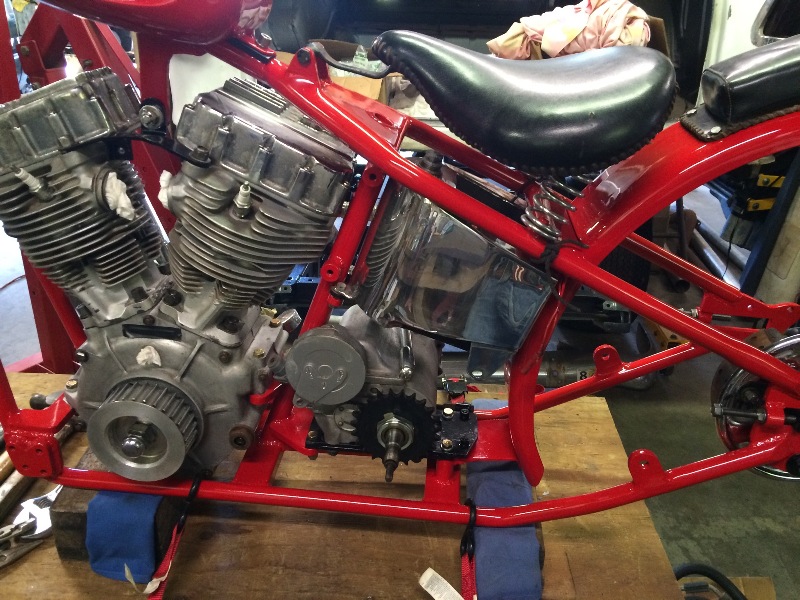 Pulled the generator out of the parts box, it was pretty grubby...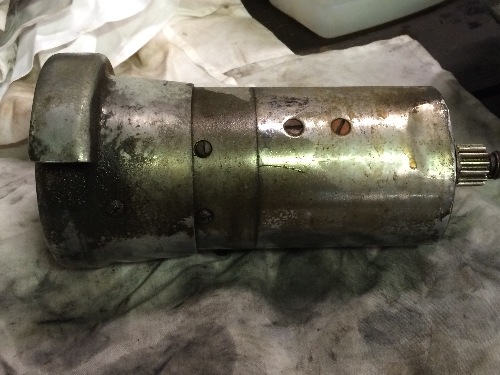 Some elbow grease, and it cleaned up nicely...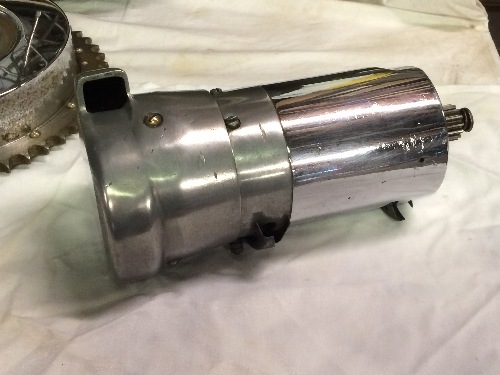 It's the original six volt model 58R that came with the bike...
Sometime back when I was originally building this bike the first time,
I had taken the generator apart and had the case chromed,
and polished the aluminum. It has held up pretty well....

Pulled the old regulator/battery eliminator out of the box,
cleaned it up, and mounted it on the rear fender, under the oil can,
the same location it rode for over 20 years....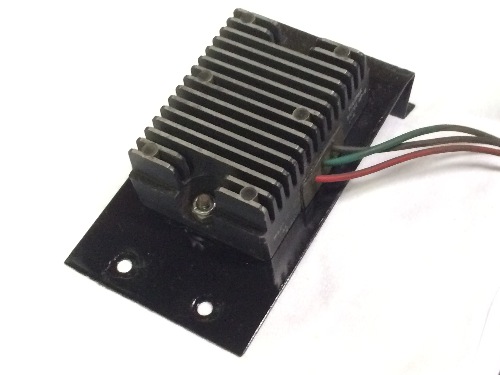 Lookin' good under there....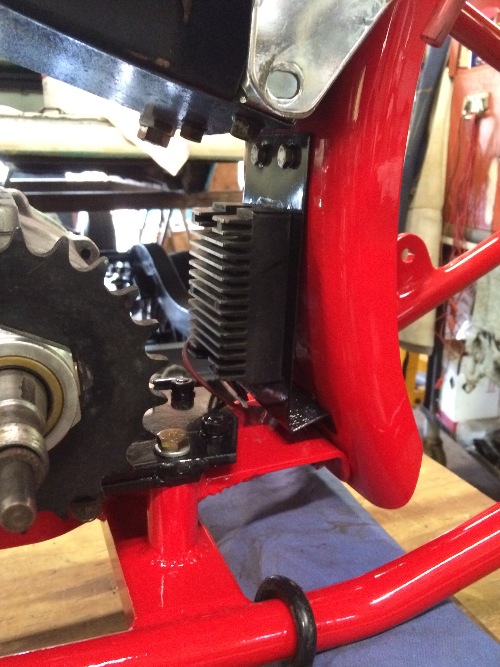 Sanded down the old sissy bar just enough to put some fresh paint on it,
Most of the old battle scars still show through the fresh paint....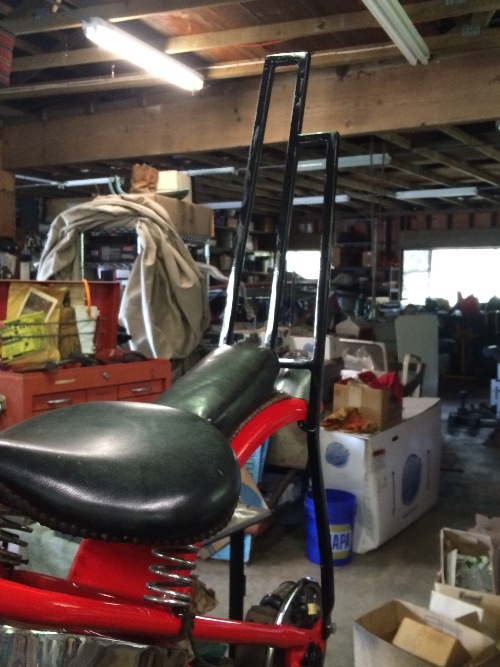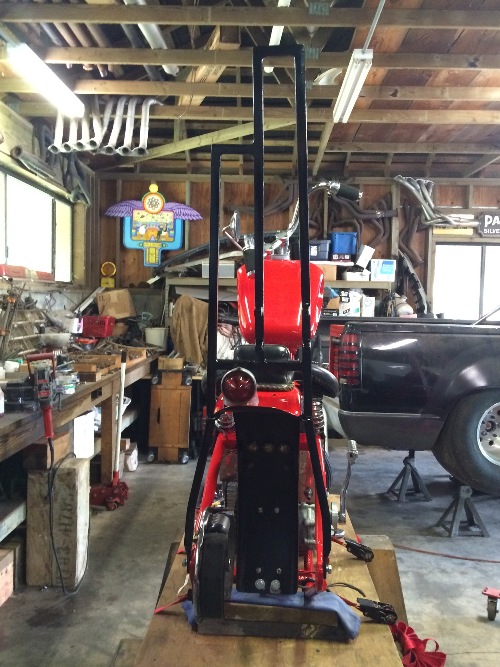 Repainted the license plate plate and screwed it back on....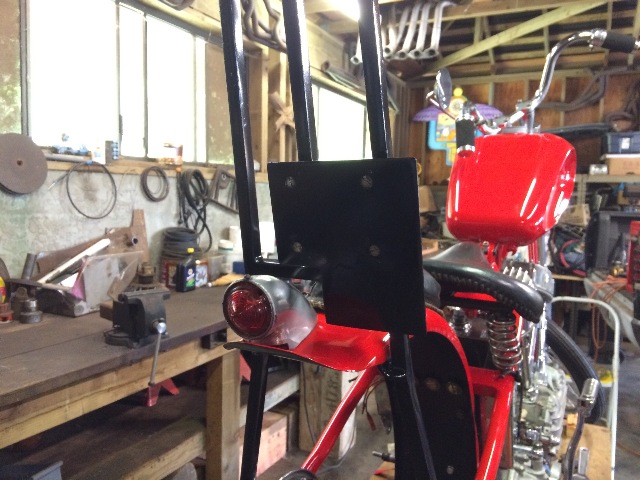 In Hawaii we are required to run "safety inspection" tags,
it's a huge joke, it's just another State scam to collect taxes, $20/yr....
Below is the last time I ran the bike, the "safety tags" expired in April, 1990....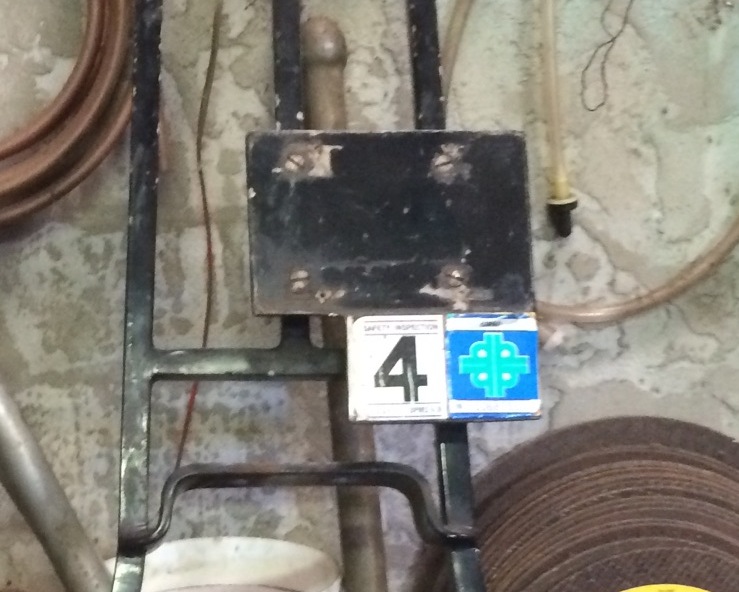 I could have hung the plates elsewhere, but this was a convenient place...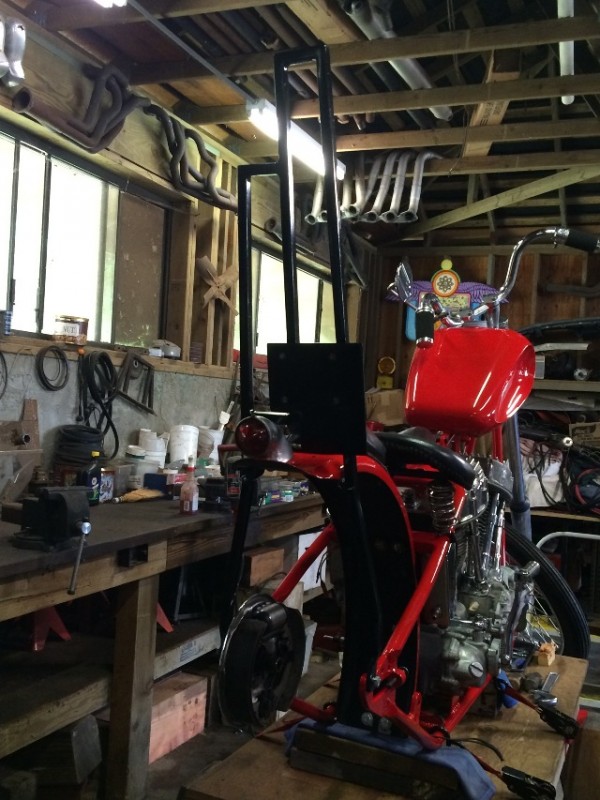 Cleaned, Painted, put new nuts inside the shell, and hung the headlight...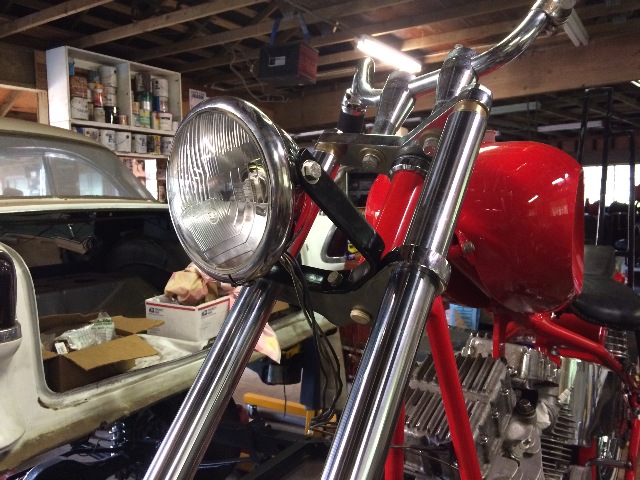 My old friend is coming back to life....
Will need to adjust this light when I get back on the road....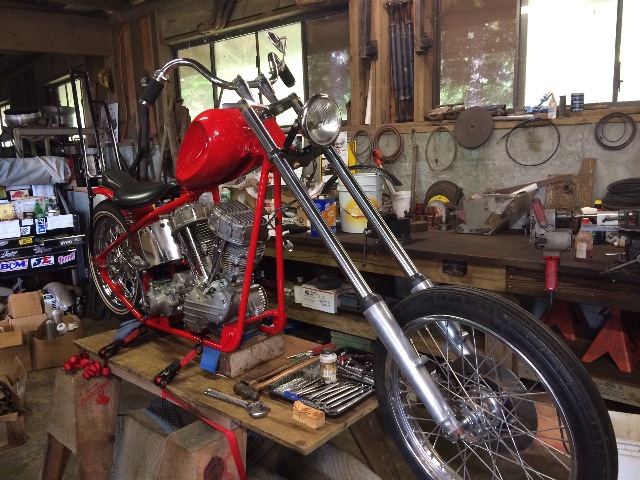 I think I got everything I need bolted into the rear fender, so stuck the wheel back in....
My Old Buddy....
Coming back to life....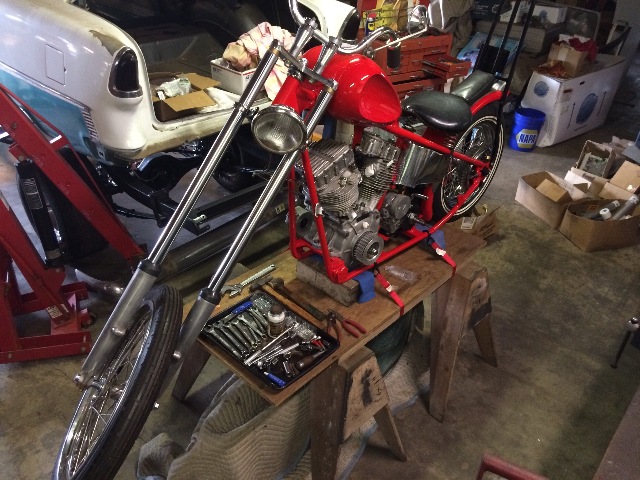 Ahhh, Yes....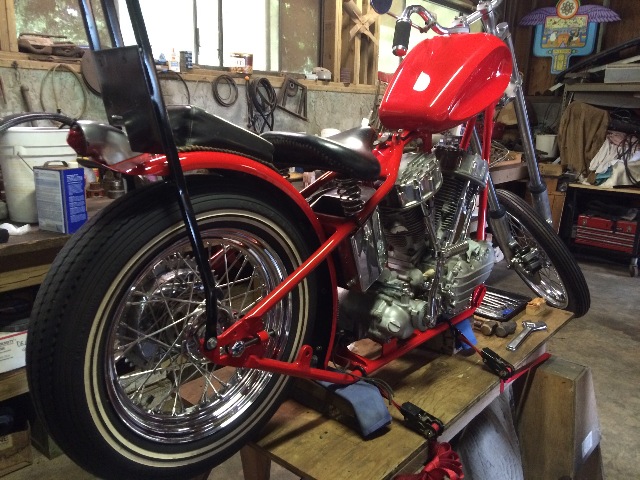 Sorta asks the question, who gets an emotional attachment to a machine ???
Don't have an answer to that, but it definitely includes me....

Doing a lot of cleaning and painting, this rear brake MC sure needs it...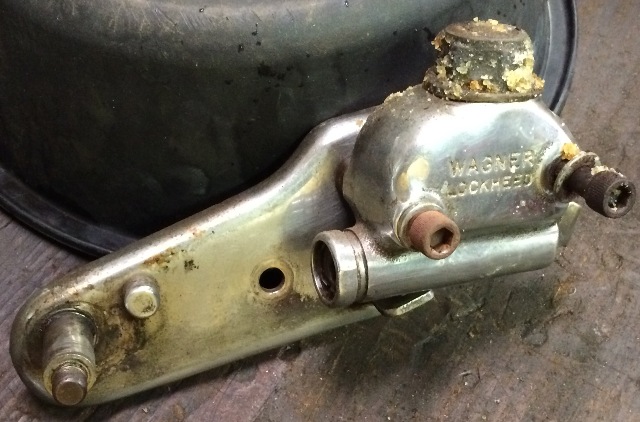 Need to rebuild the insides too....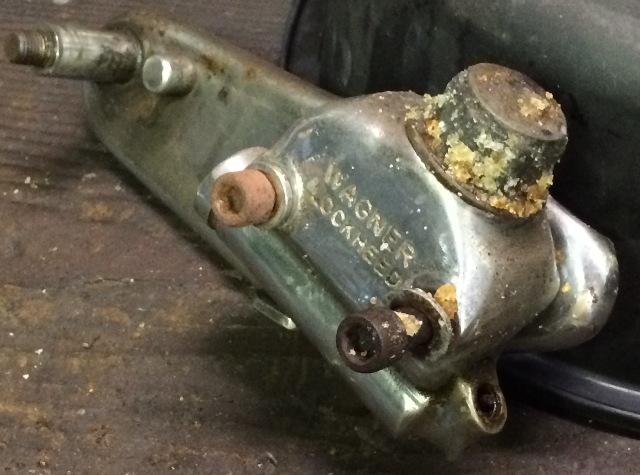 The outside cleaned up pretty well...
But the inside had this thick, black goo that was difficult to clean out...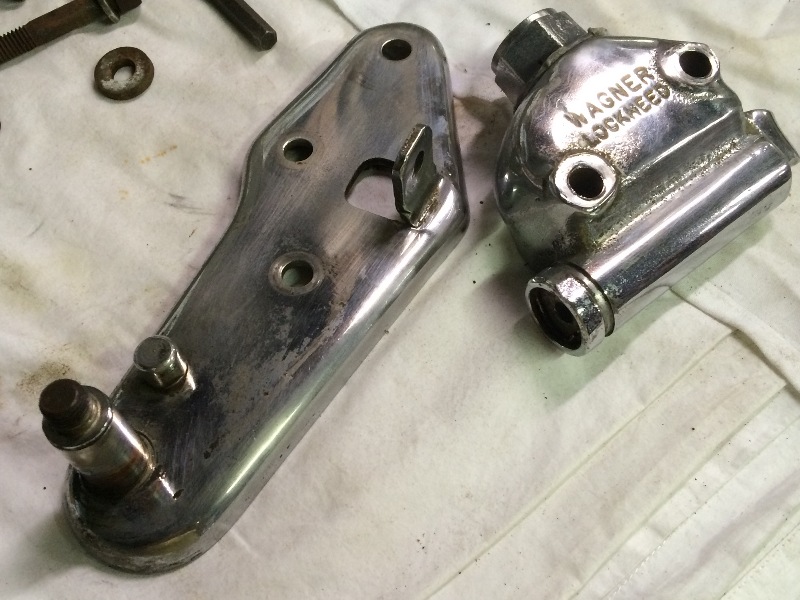 I need to check for the correct rebuild kit...
More Later....