62 FL Chop Rebuild 15
Still working on getting a magneto to work....
Had a Morris model G5 magneto on the shelf for another project,
Pulled it out and took a look, it is an offset drive setup....
Did a quick test fit, and it looks good....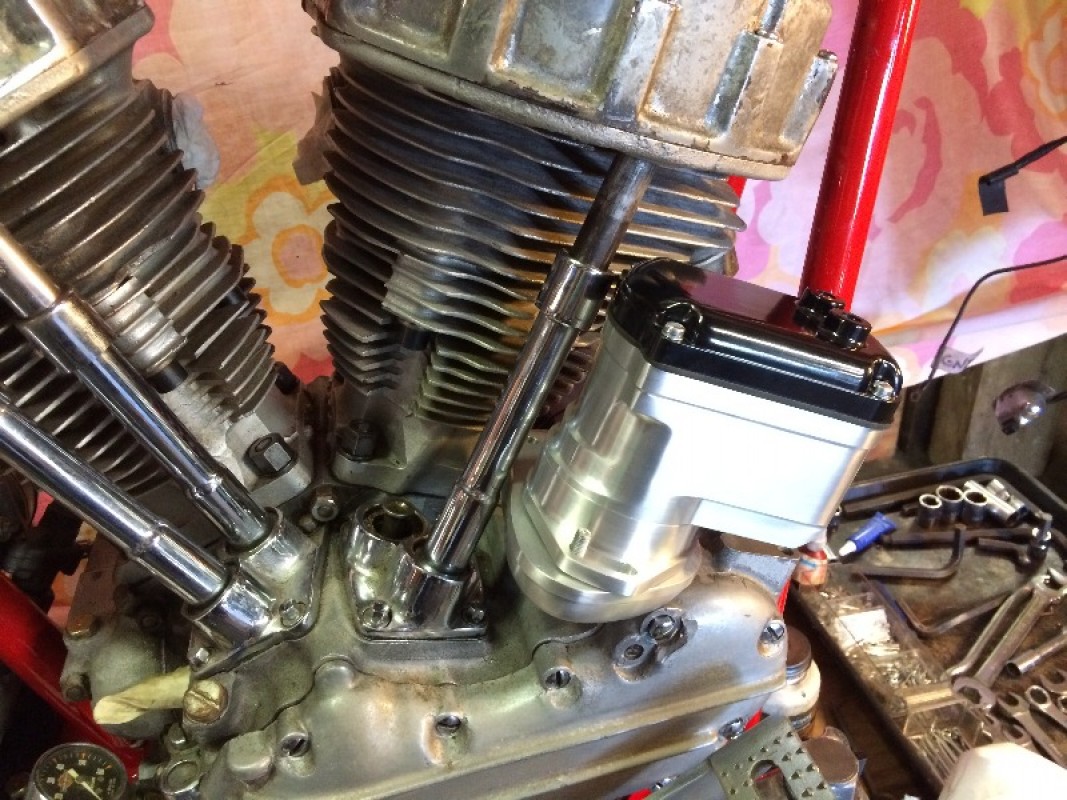 After getting the gear mesh close on the timing, final timing adjustment is done here....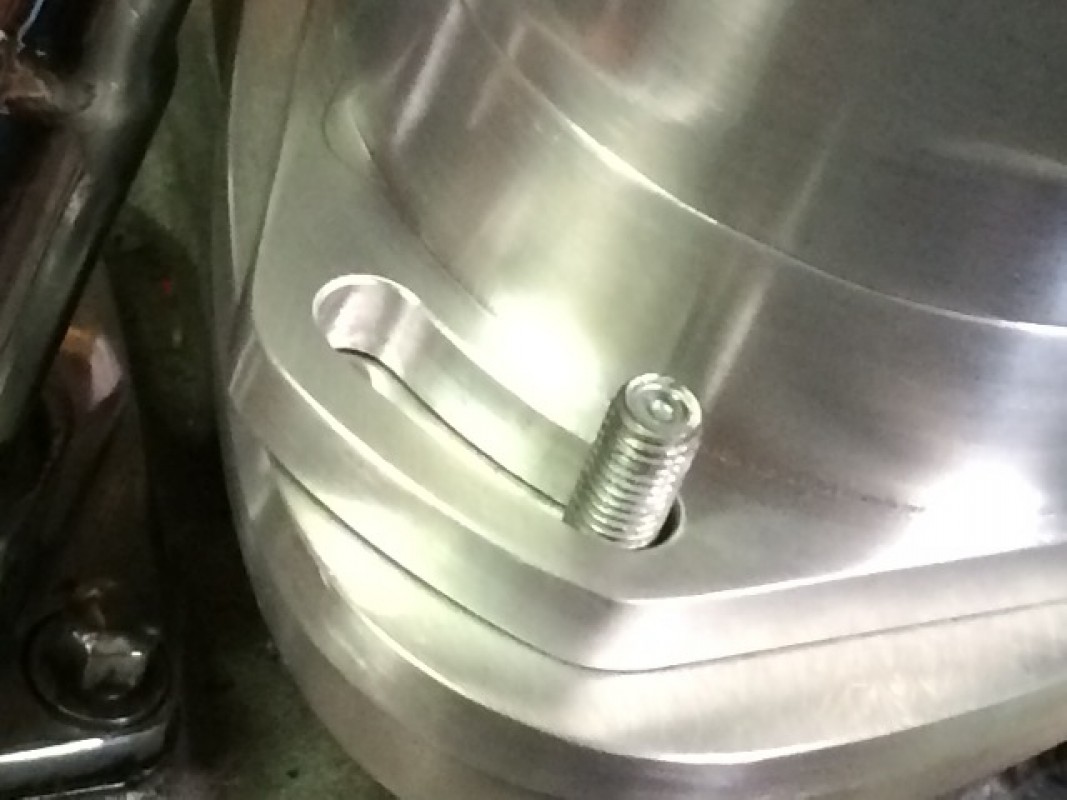 Another view of the offset drive system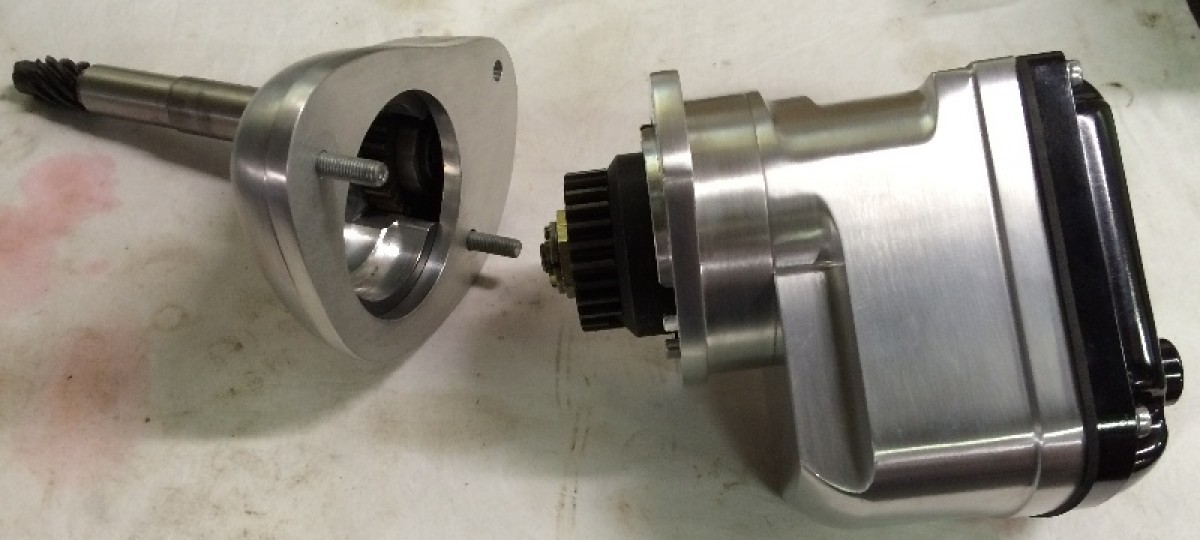 A comparison of the older Morris mag on the left and this new offset unit,
the new G5 has a built in automatic retard for easier kick starting....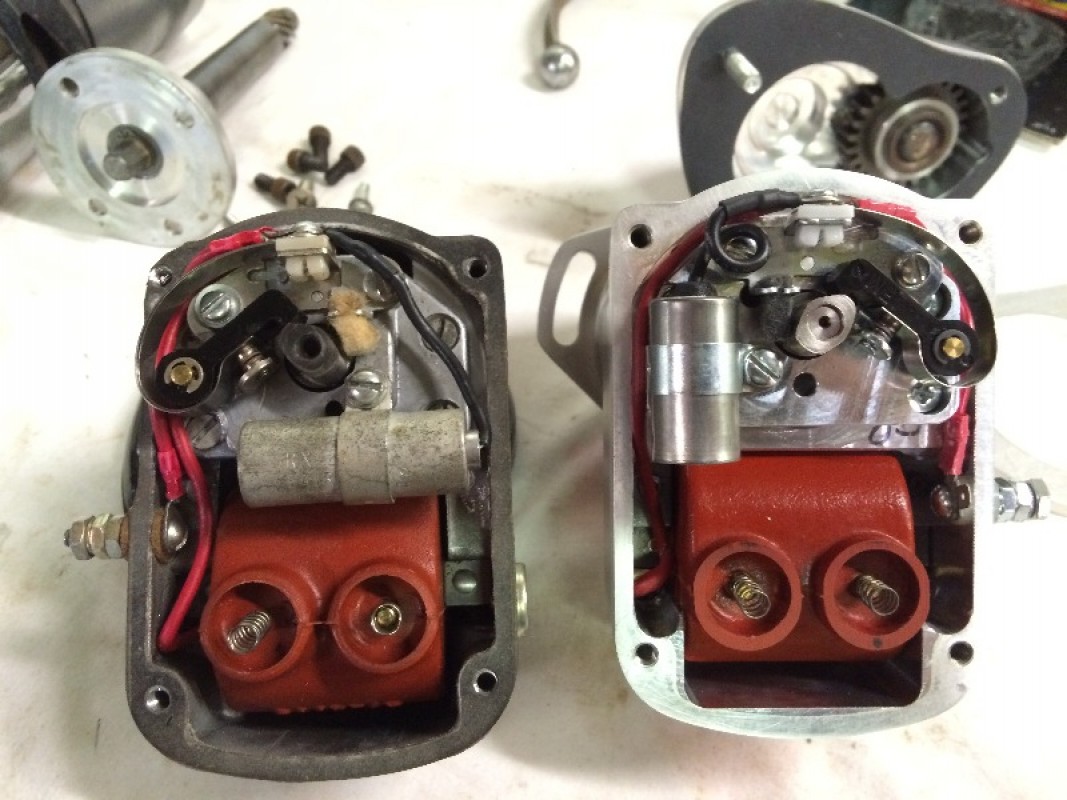 Have to remove the drive gear from the offset mount to install....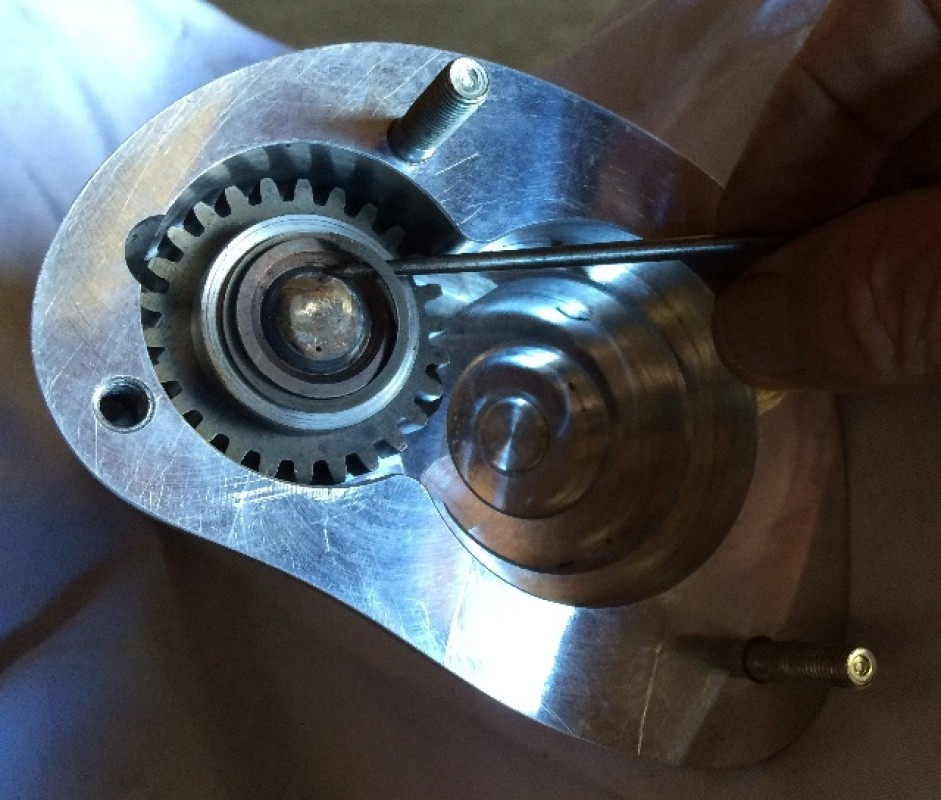 A fresh gasket and two allen head screws and it's ready to mount....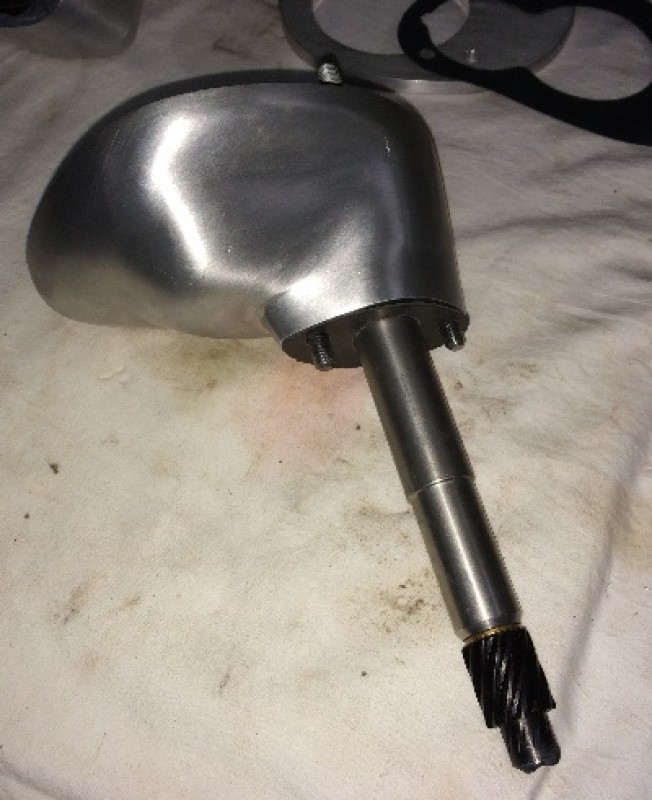 All screwed down....
Reinstalled the offset drive gear....
With this many teeth, it is easy to select a gear match to get the points aligned
with the front cylinder firing position....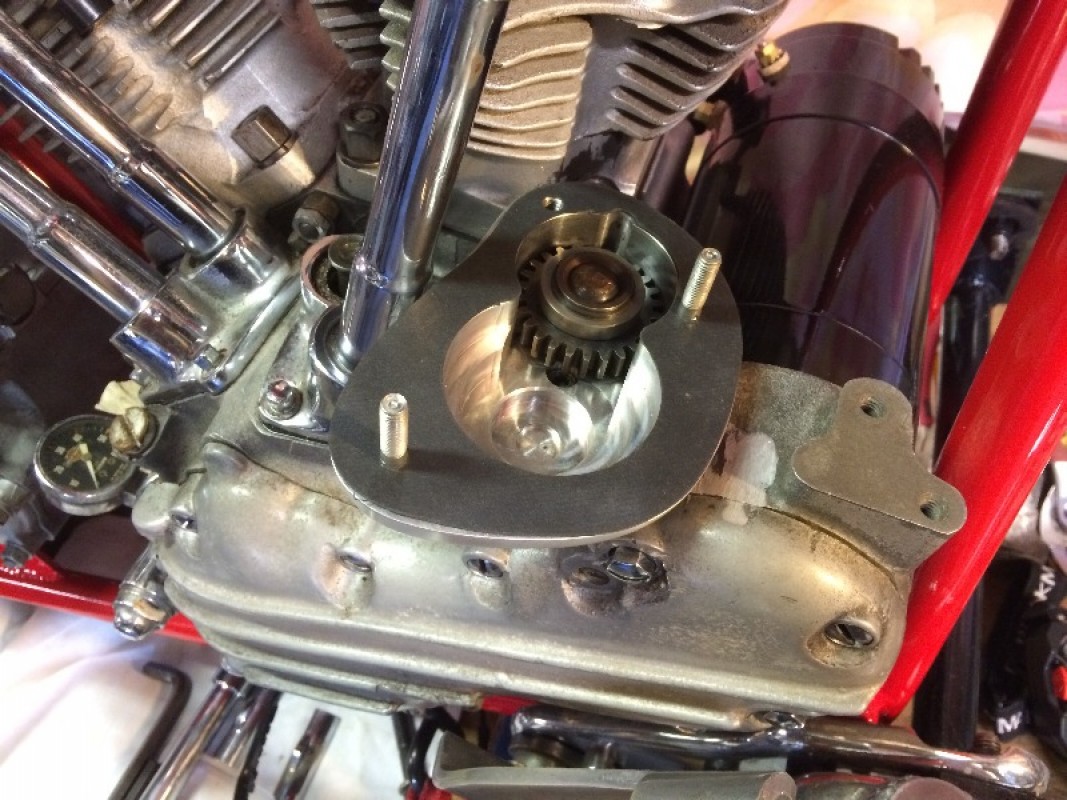 Back together and ready for the mag head....

These gears are lubricated with ATF, about half full
before sticking the second gear in....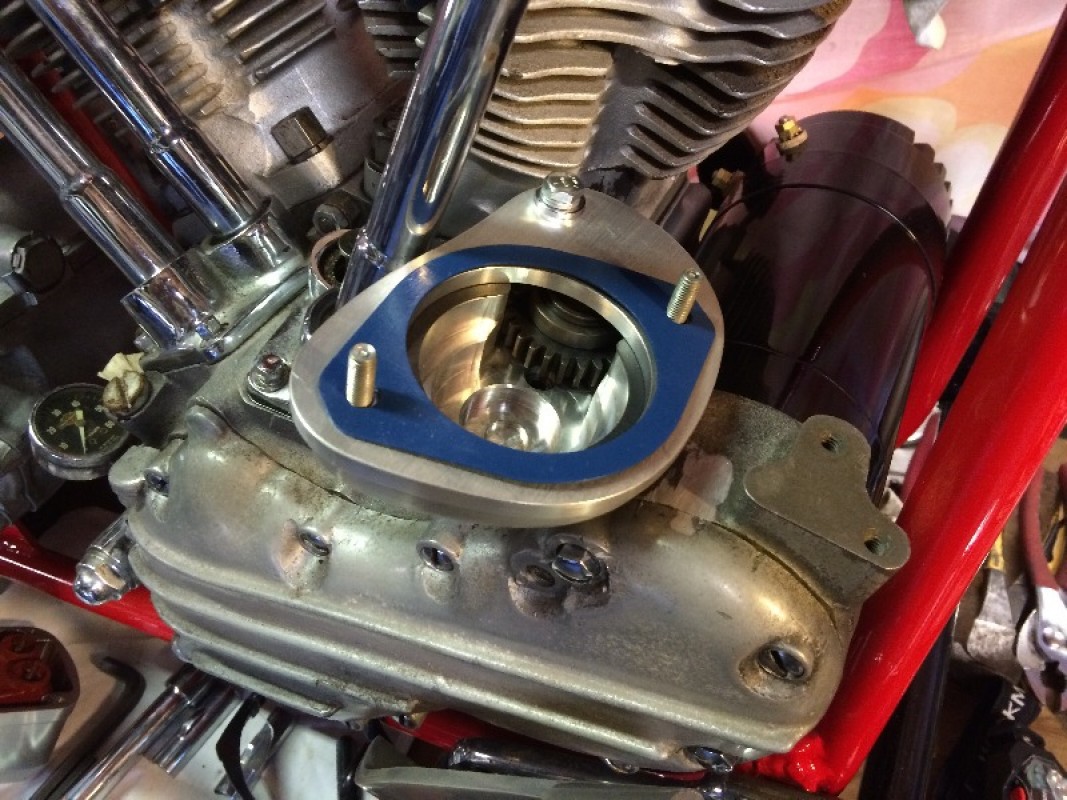 Plenty of clearance with this offset drive head....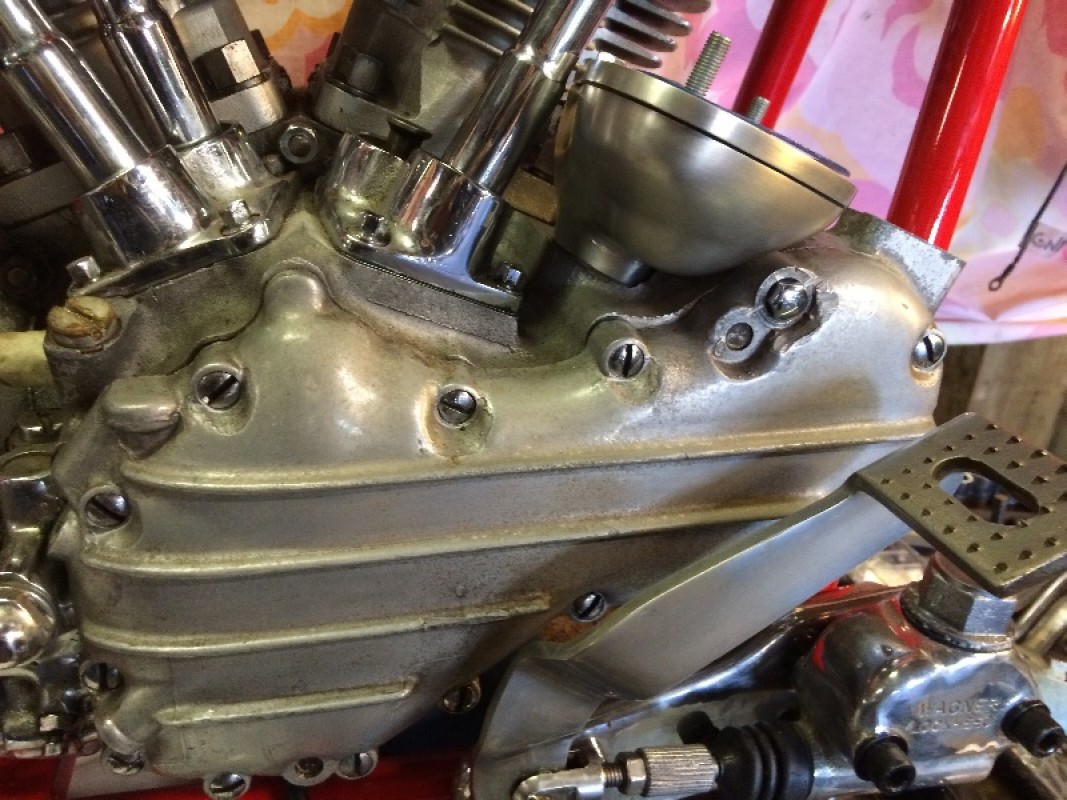 This points cam turns CCW....
Retard position....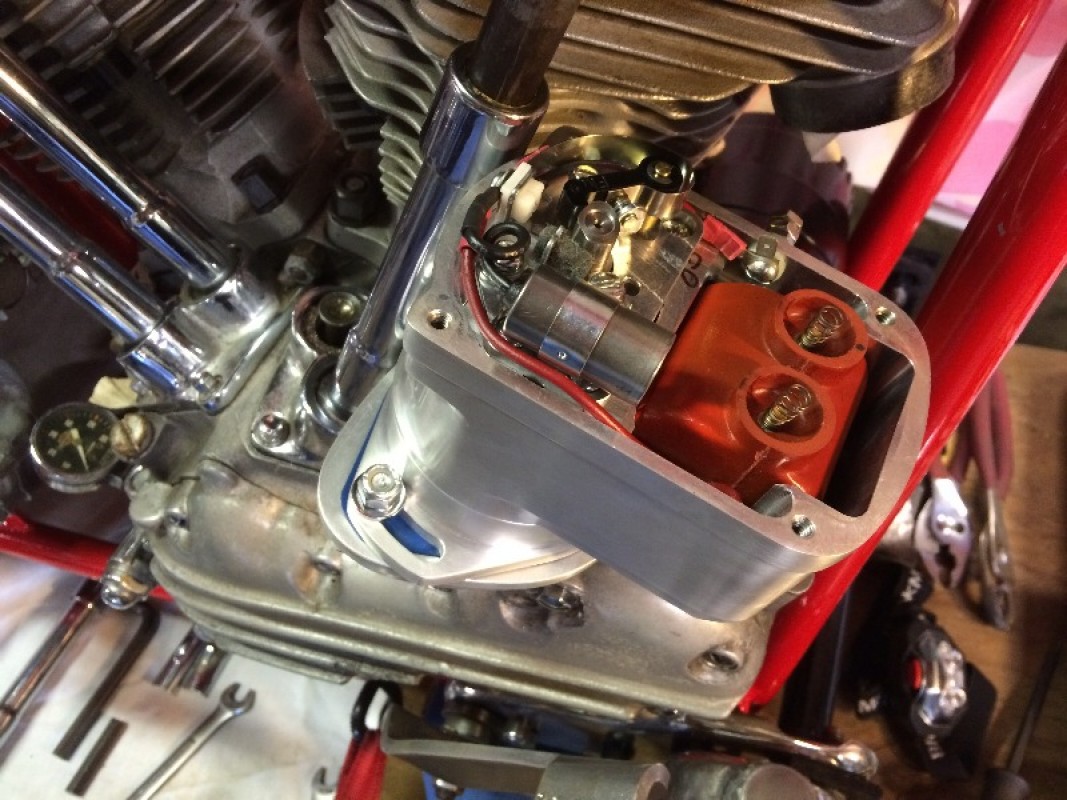 35 deg BTC, front cylinder, points just opening...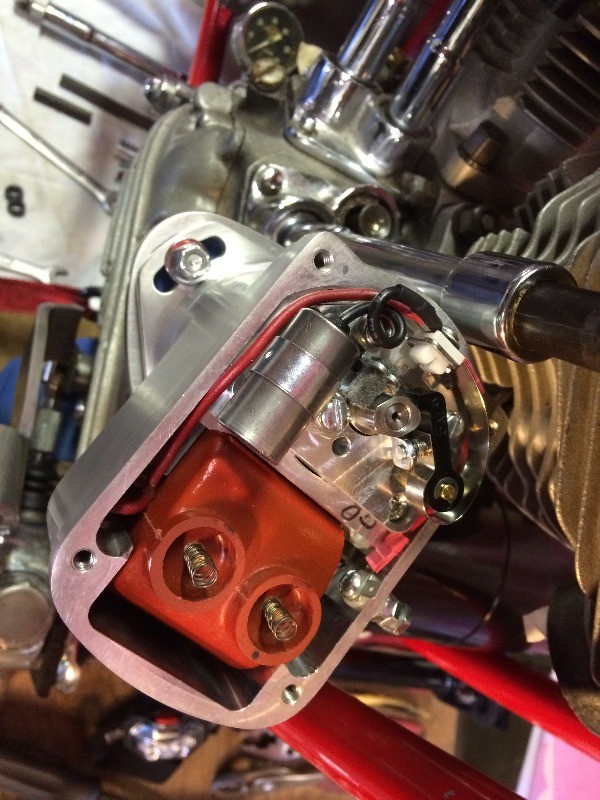 Full advance, have not measured yet how many degrees this adjustment allows....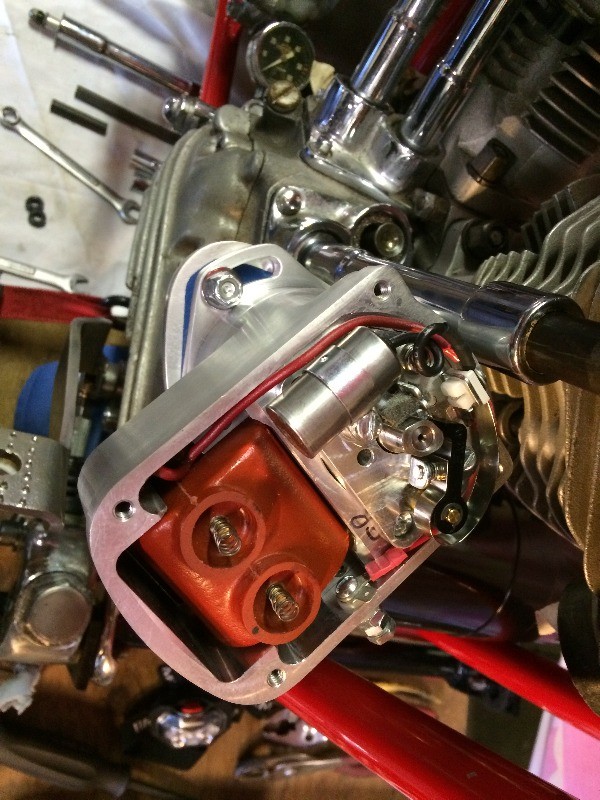 It looks good on there, it should work out just fine....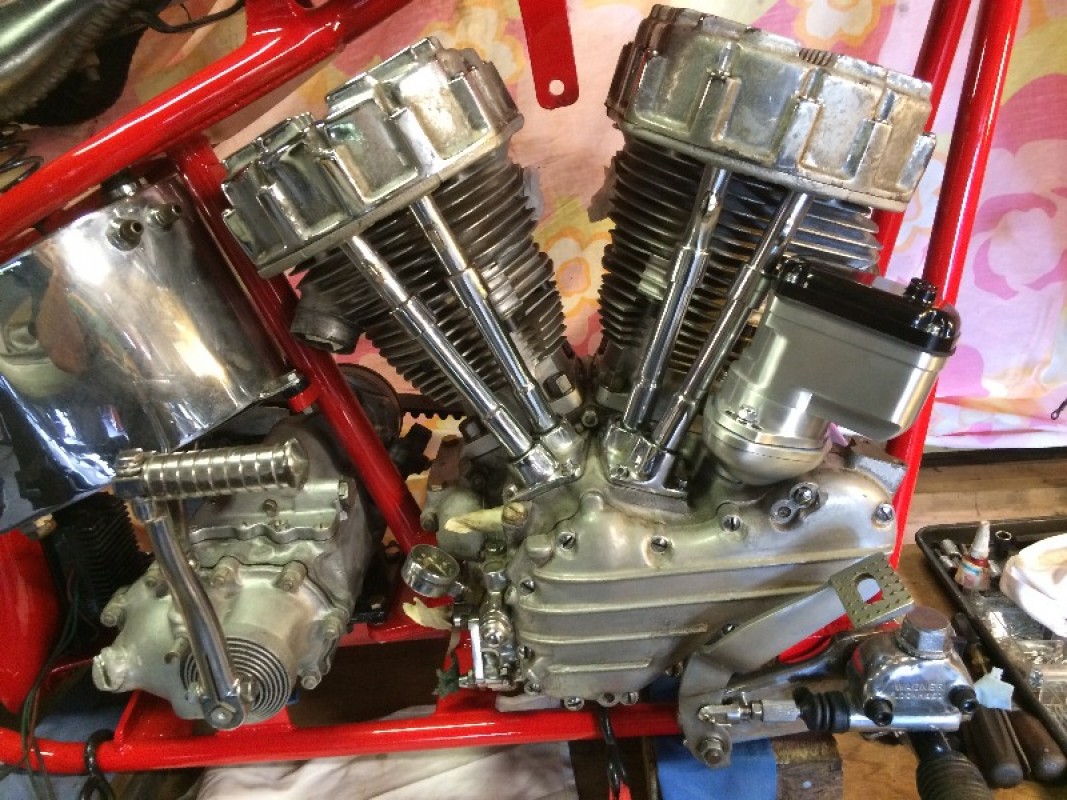 HD fires both plugs at once, one cylindeer on exhaust cycle the other on ignition....
The high voltage spark is DC, and it changes polarity with each spark....
With these single fire plug wires from Morris, high voltage diodes inside block the waste spark to the exhaust cycle piston...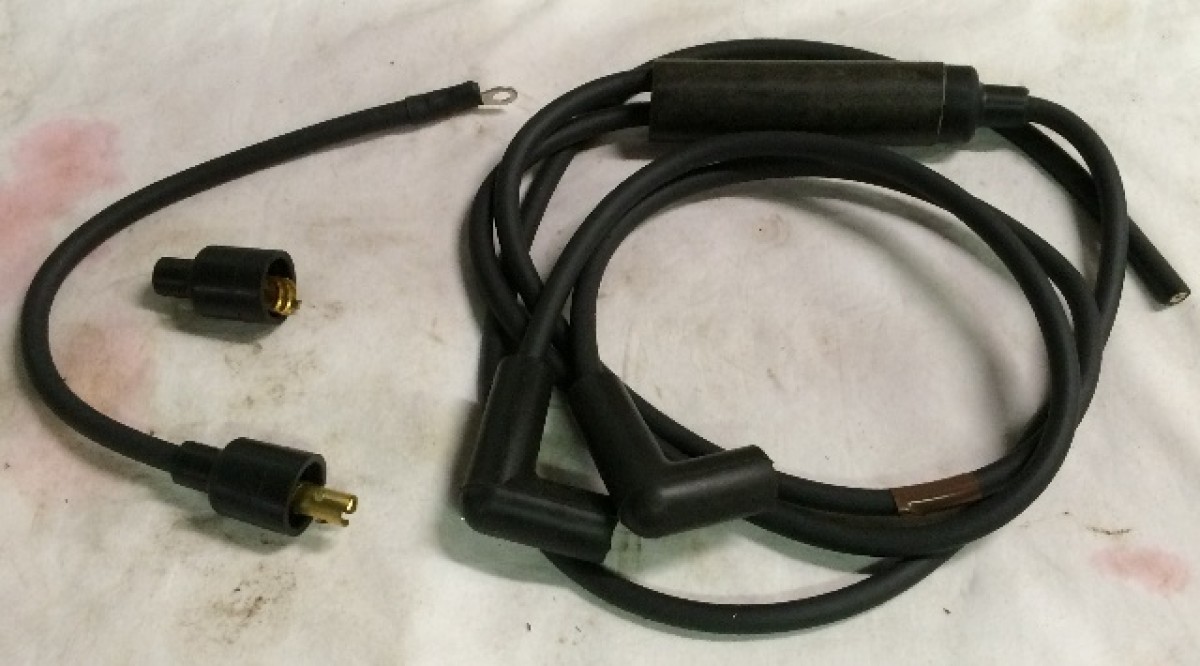 Am concerned about the master link in my new o-ring chain, it was way too tight
to suit me, so I drilled it out to a 0.005" loose fit, but now I'm concerned that's too loose...
So I bought a new master link and boy is it tight, I put it in a vice to see how hard it
goes together....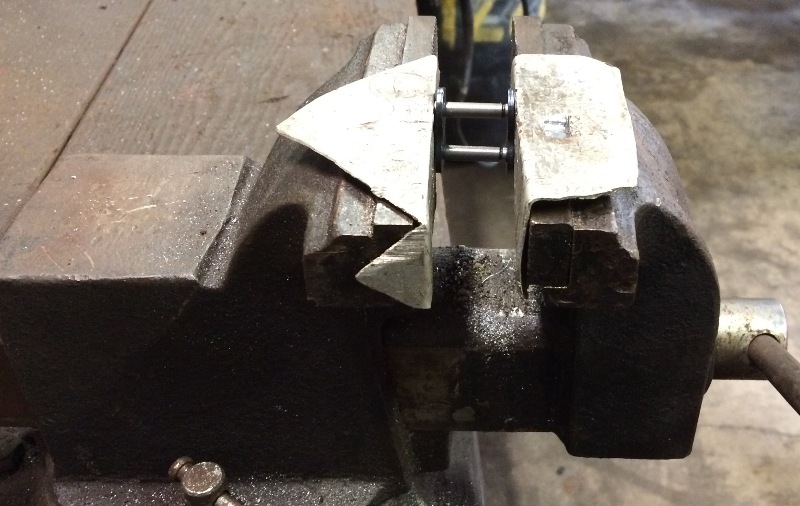 It took a ton of pressure to get it to go together, way more than I consider acceptable....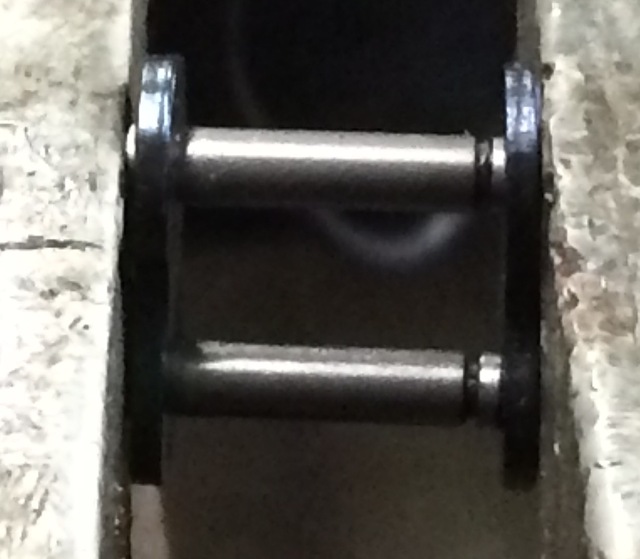 Now the side plate is jammed on there so tight I can't get it off....
I need to loosen it up a little, but still keep it an interference fit,
just not this tight, it's too much....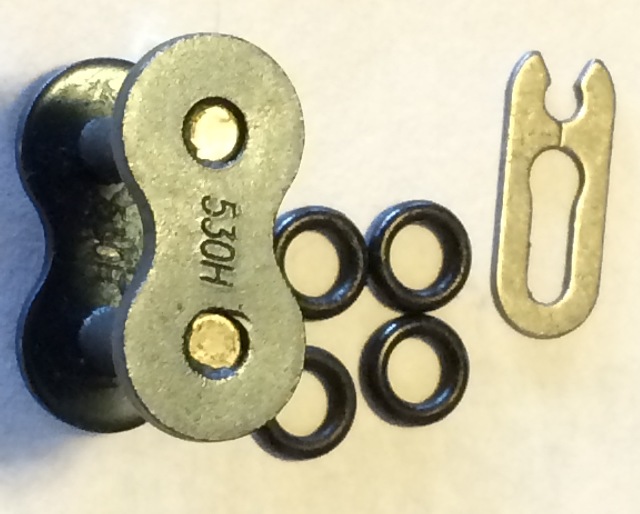 Even if I could get it together like this on the bike, I'd never get it off again !!

Decided to get another new master link and rework it for a better fit....
The end couple of inches of this rat tail file did the job nicely....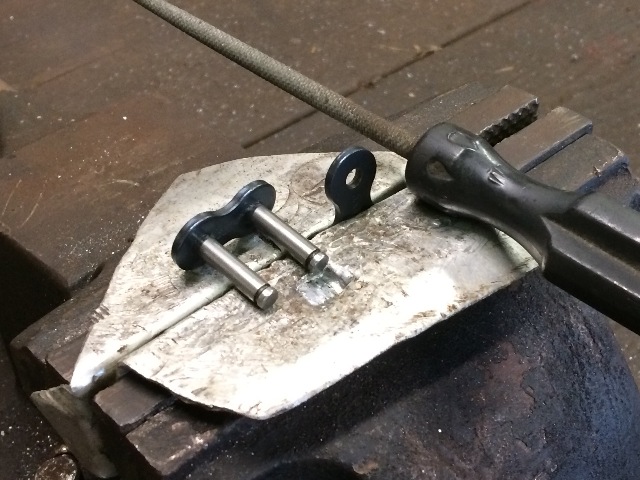 Worked it one hole at a time until I could just barely force the plate on the pin with my fingers,
a nice tight fit....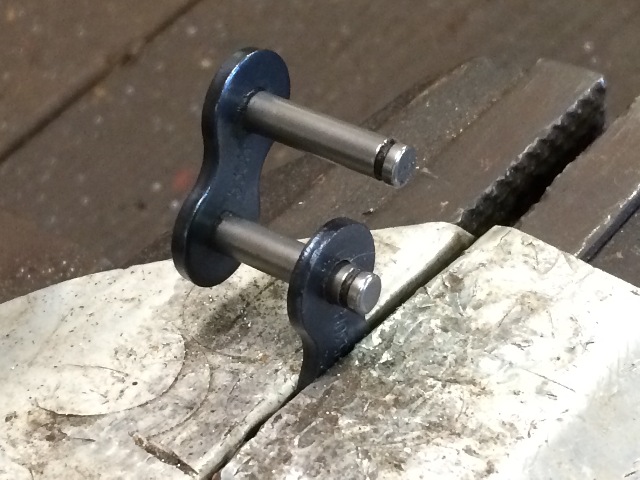 Did the second hole the same, it takes all my hand strength to put it together,
a nice, tight, snug fit....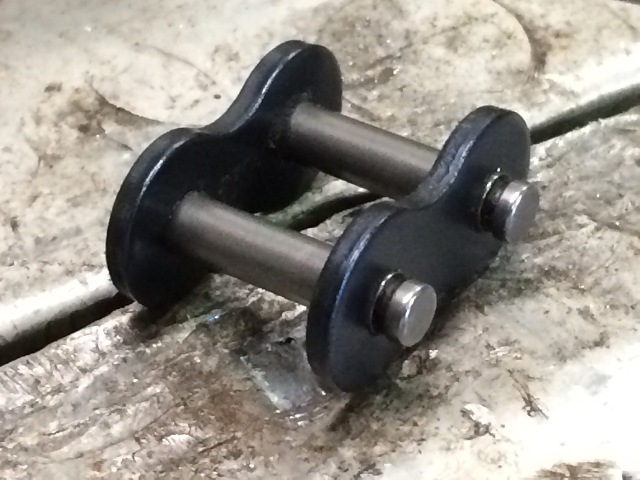 Put it on the chain, it was a bit of a struggle, but I was able to put it
together without any tools, except a channel lock pliers to compress the O-rings....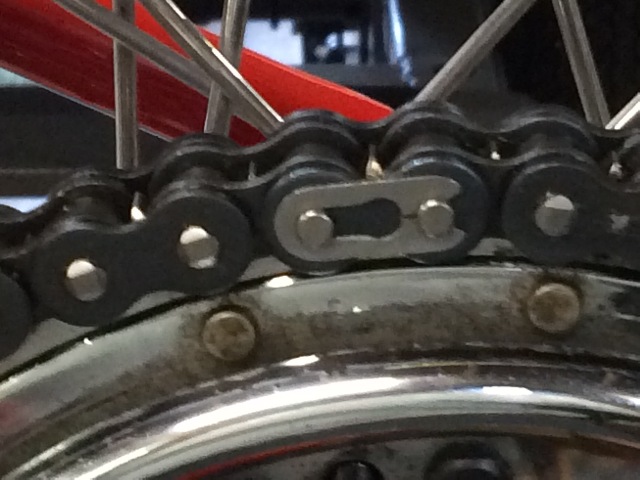 More Later....