55 HT project page 26
Continue Fuel and Wiring....
Worked up a list of sensors needed for this
'93 LT1 speed-density efi system:
1. MAT
Manifold Air Temperature
This fits in the air ducting in front of the throttle body,
I need to find one.
2. ECT
Engine Coolant Temperature
Not sure what this looks like or where it goes.
3. IAC
Idle Air Control
I think this goes on the end of the throttle shaft
on the throttle body, I need to find one.
4. TPS
Throttle Position Sensor
Again, I think this goes on the throttle body someplace,
I need to learn more about this one.
5. MAP
Manifold Absolute Pressure
Bought a new one from Napa,
it needs a special seal that did not come with it,
might have to just use silicone sealer.
6. Knock Sensor
I need to find the correct one and
where to mount it.
7. O2 (Oxygen) Sensor
I have one, need to weld a bung
on one of the header collectors for it.
ELECTRICAL
Started thinking about the electrical system
Bought an Optima Red Top and a bottom clamp arangement...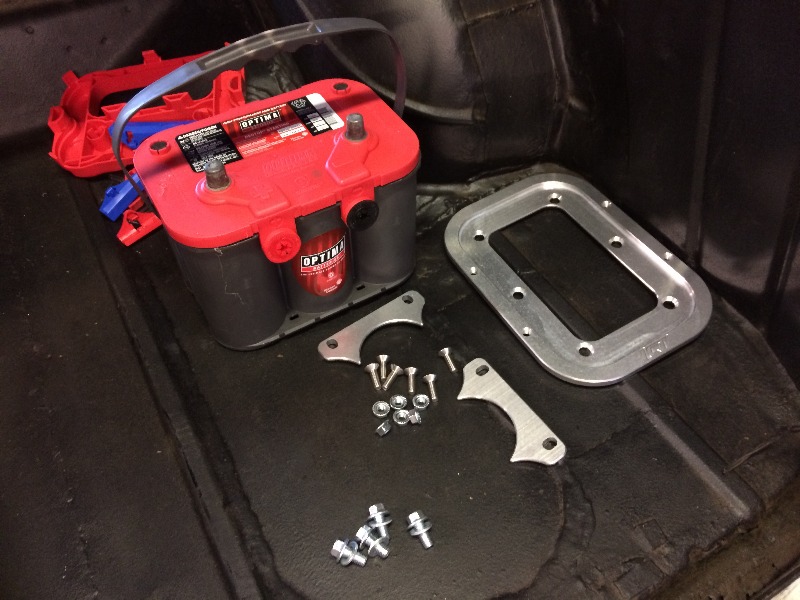 I've had good luck with these in the past...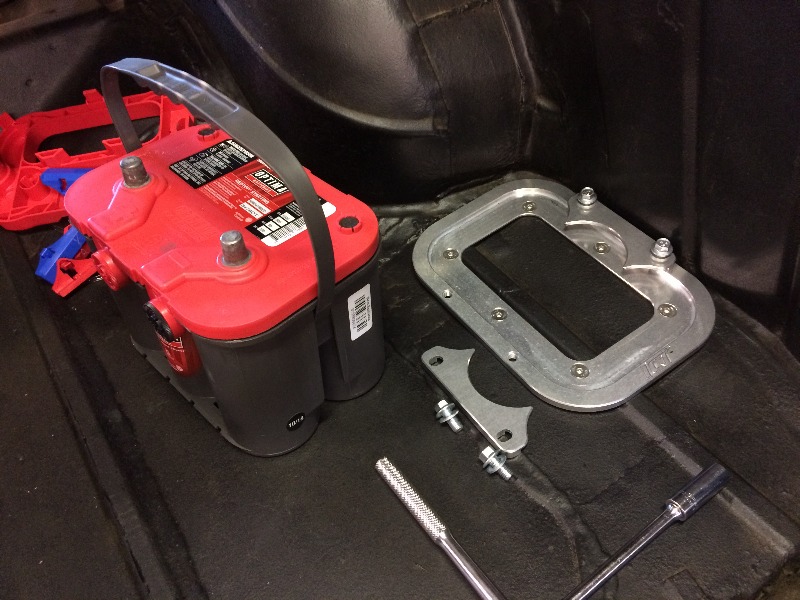 They're quite sturdy and I've never had one come loose
with this setup...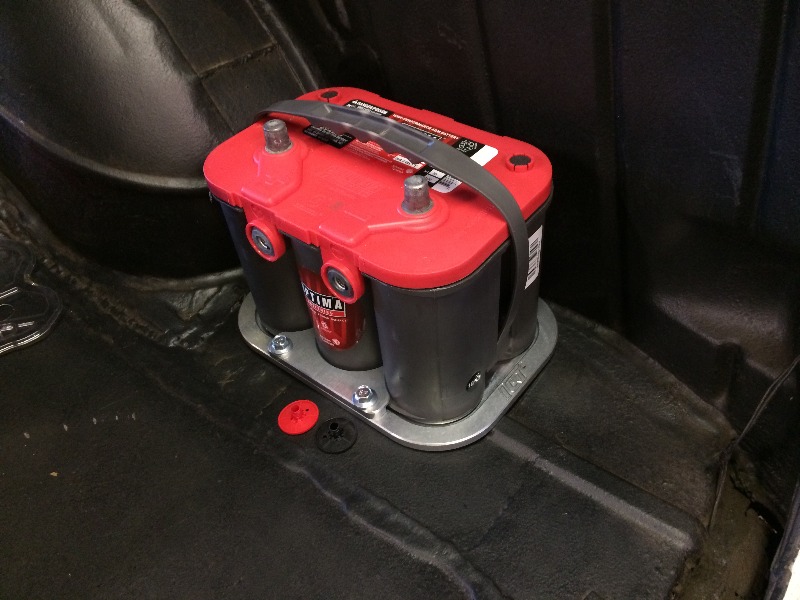 Pulled out all the wiring stuff and started scratching my head....

Maybe I'd better go read the instructions for this FAST
system, see which sensors it uses....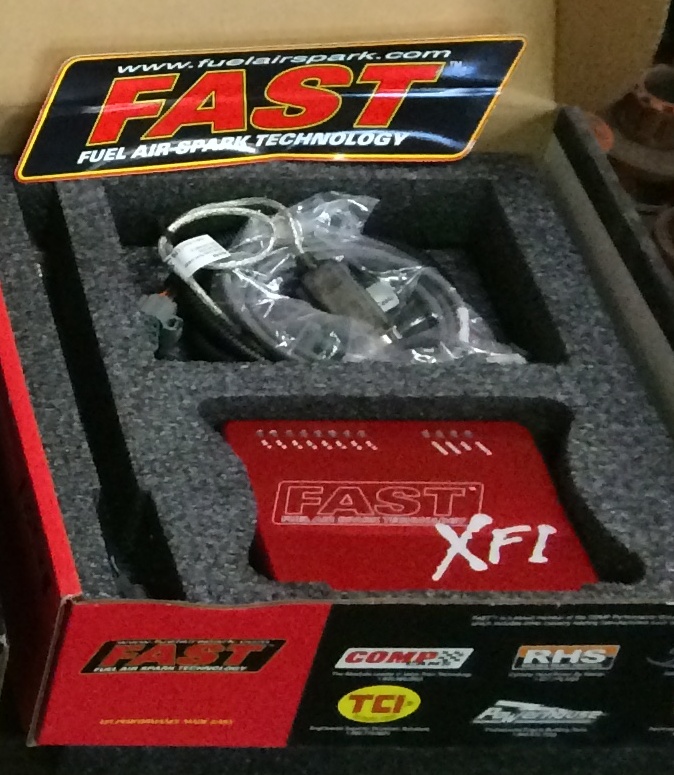 Used IAC body
Mounts under the throttle body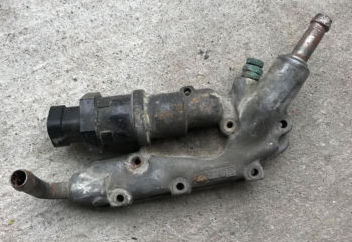 Finally located four O-rings that fit the MAP sensor probe....
I think this will work ok....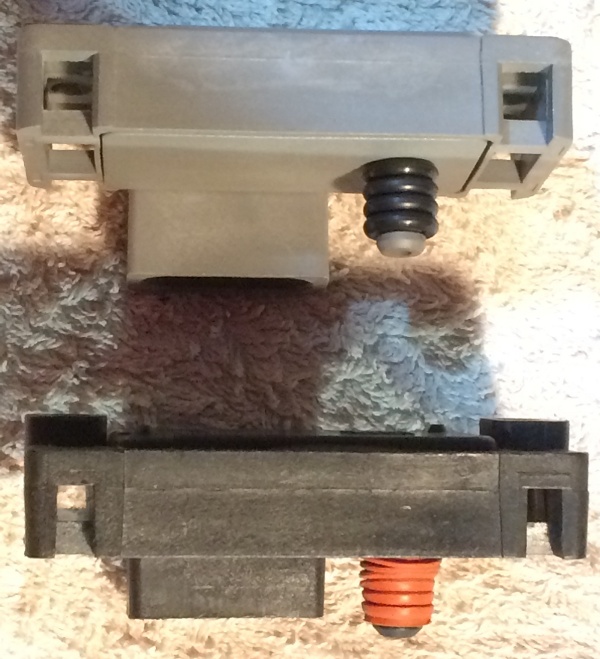 Got a used throttle body heater with IAC sensor,
and got a new replacement control probe....
And with a lot of shopping found the rest of these sensors...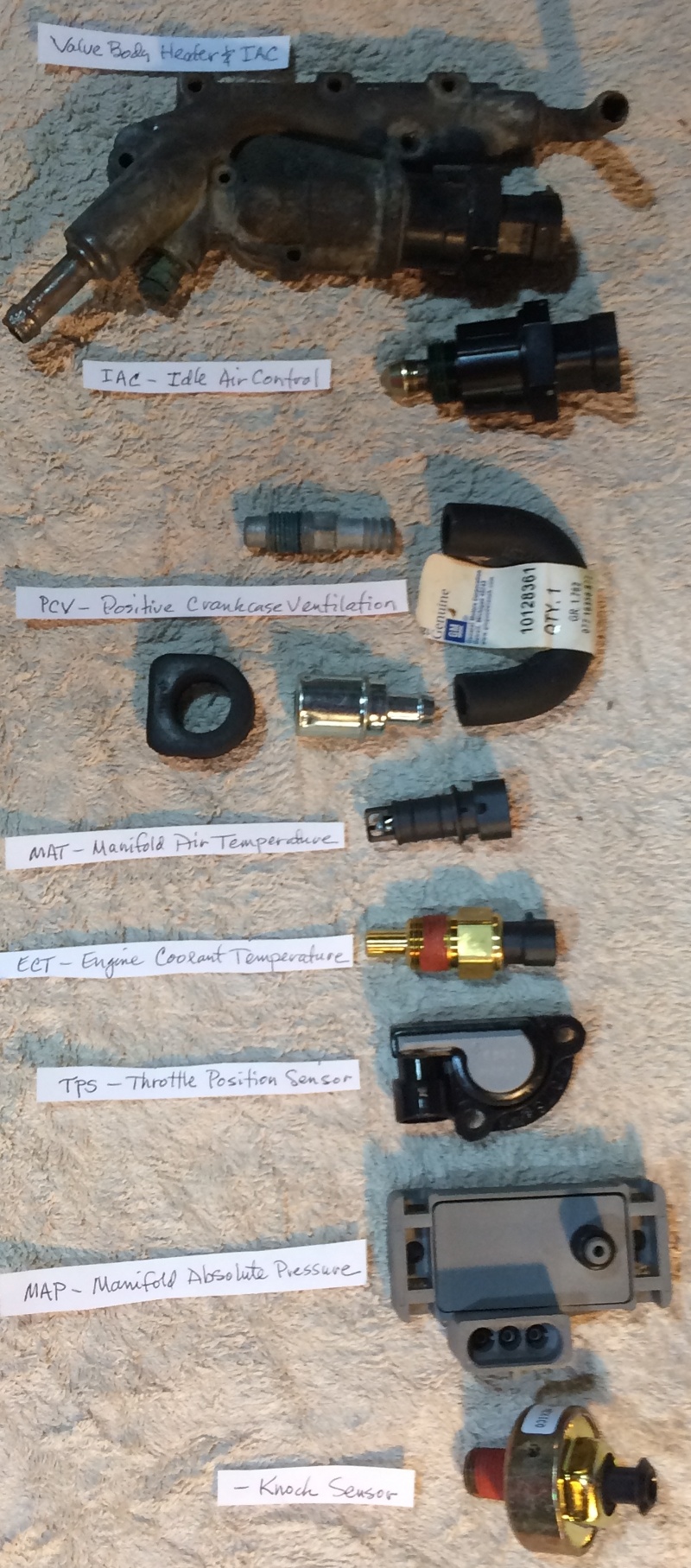 Cleaned up the IAC body...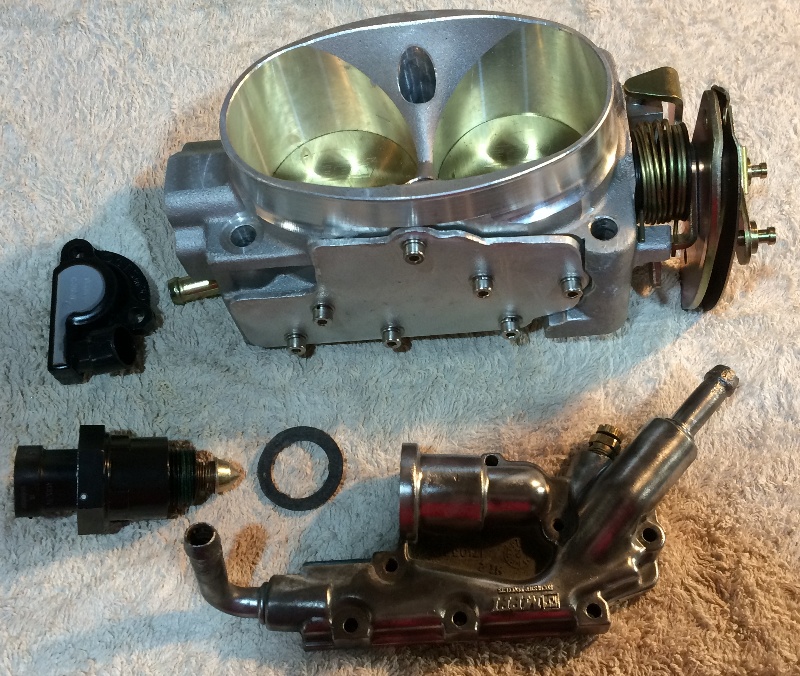 And cut off the heating element portion,
I do not need that here in Hawaii....
I might want to replace it if I ever ship this car to the mainland....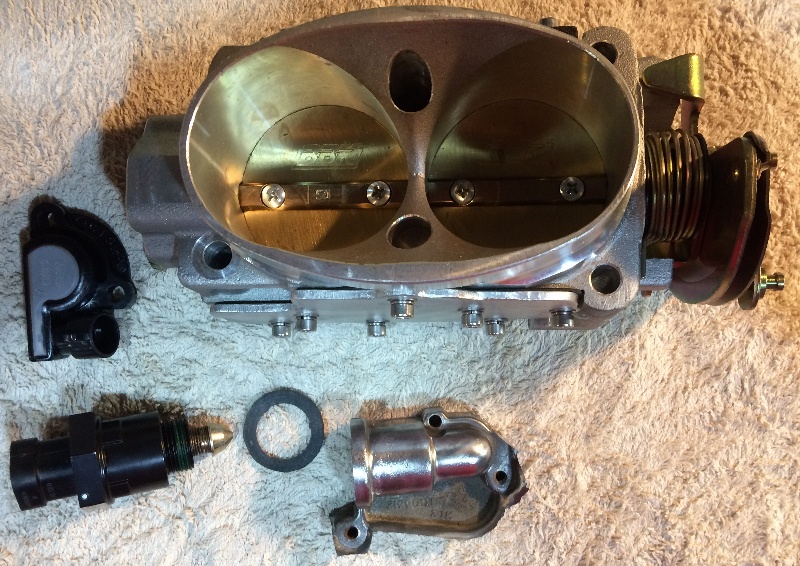 Yup, it will fit on here....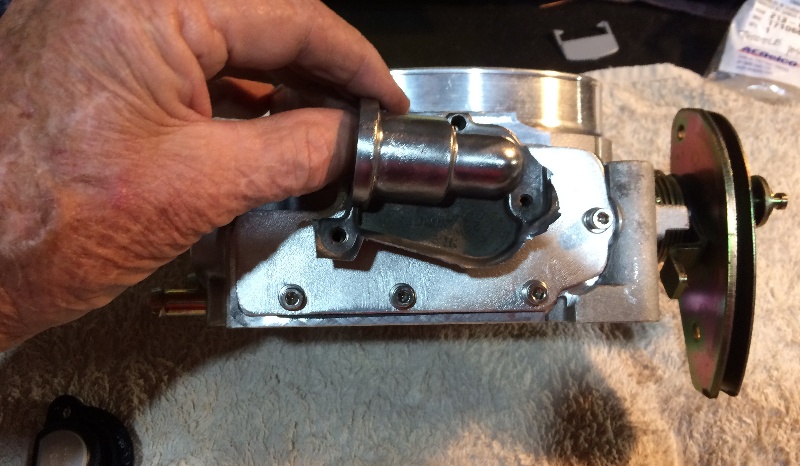 Bolted it on, I can make another gasket,
and just cut the appropriate passages in the plate...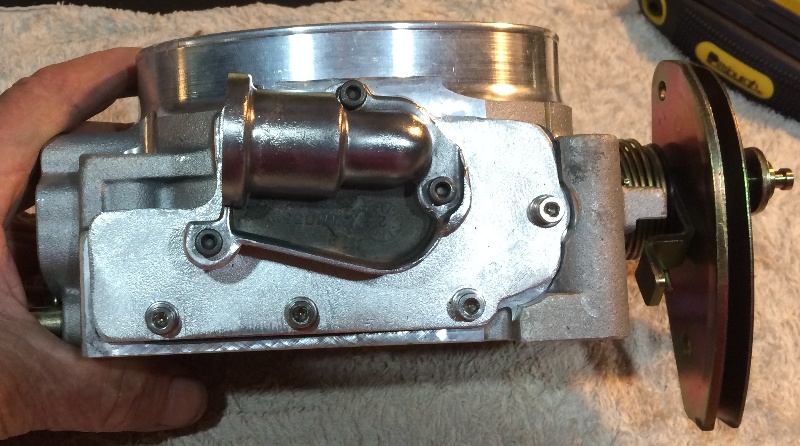 Another view....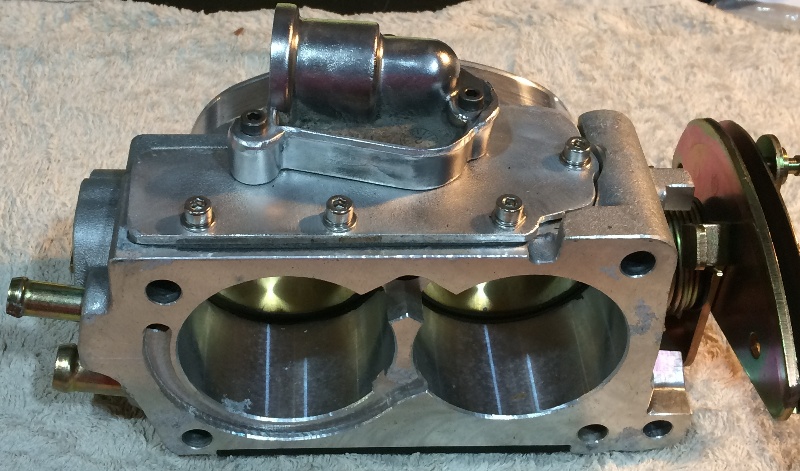 But instead I just cut the plate to fit around the IAC body....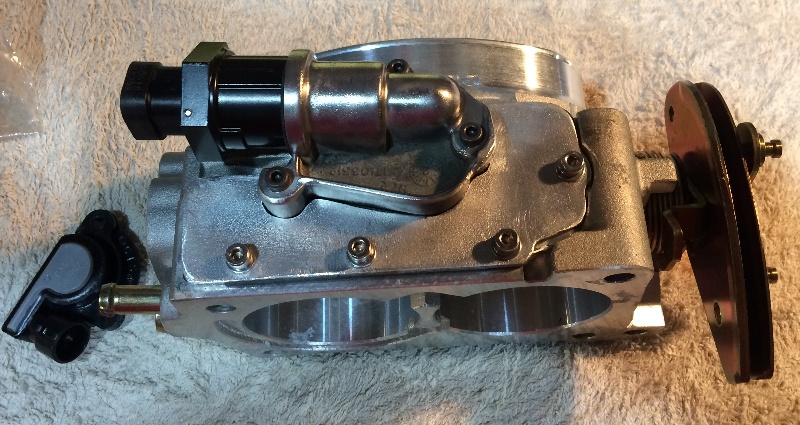 Living on a small island has it's disadvantages....
Searched every store that has bolts and screws, and could not
find the ss allen head metric screws I wanted, so drilled it to the next size
for the 3 screws for the IAC and tapped it for 10-32 ss allen heads
with ss lock washers....
And the same for the TPS, with ss flat and lock washers....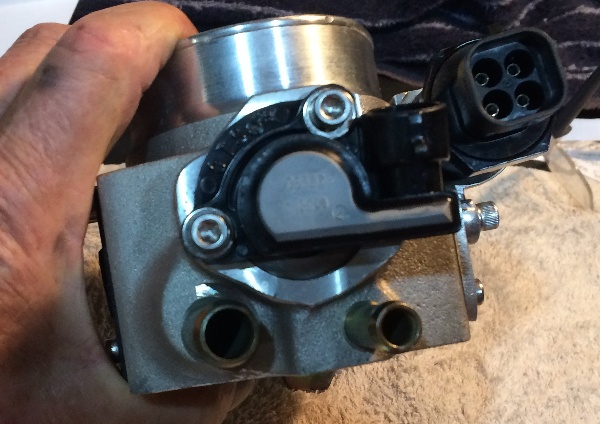 Both installed with anti-seize, as this is ss and aluminum, want that anti-seize in there....
Then I tapped the existing mounting holes for the throttle body on the plenum
for new ss allen head 5/16" - 18 mounting bolts
All of my taps are sets of three, with different starting tapers,
the one on the right is a bottoming tap for blind holes....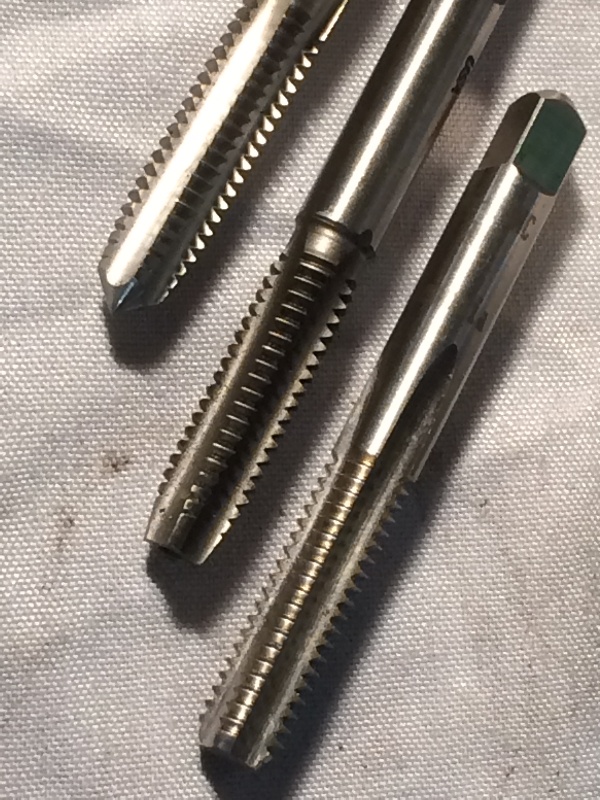 I like to use a cutting fluid to prevent any galling when cutting new threads...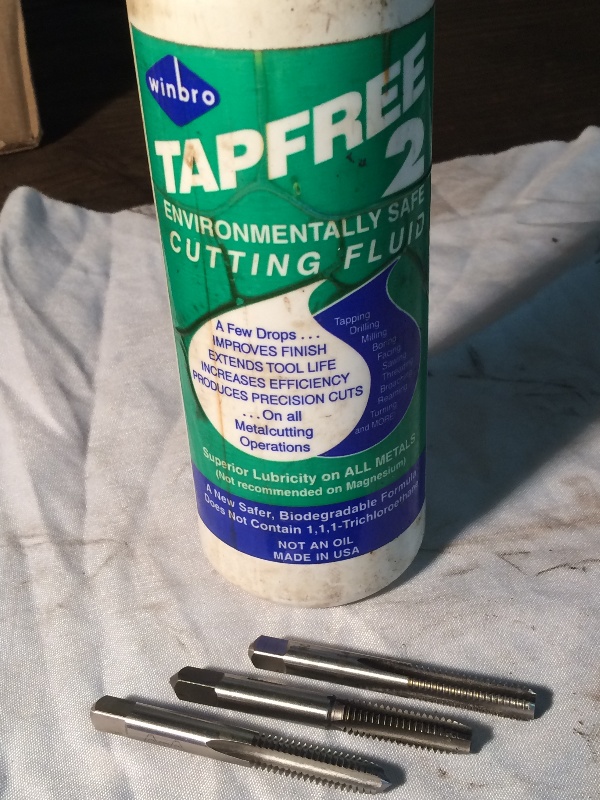 Taped off all holes where debris from the work could get in....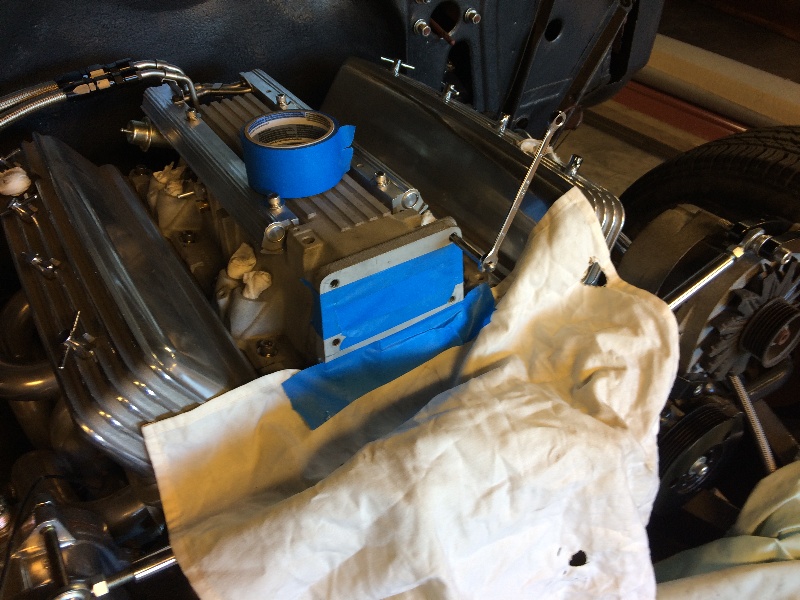 The metric threads that were in this plenum very closely matched the
new 5/16-18 threads I cut. I'm not happy about doing this, but there's
enough solid threads here that it will work out just fine....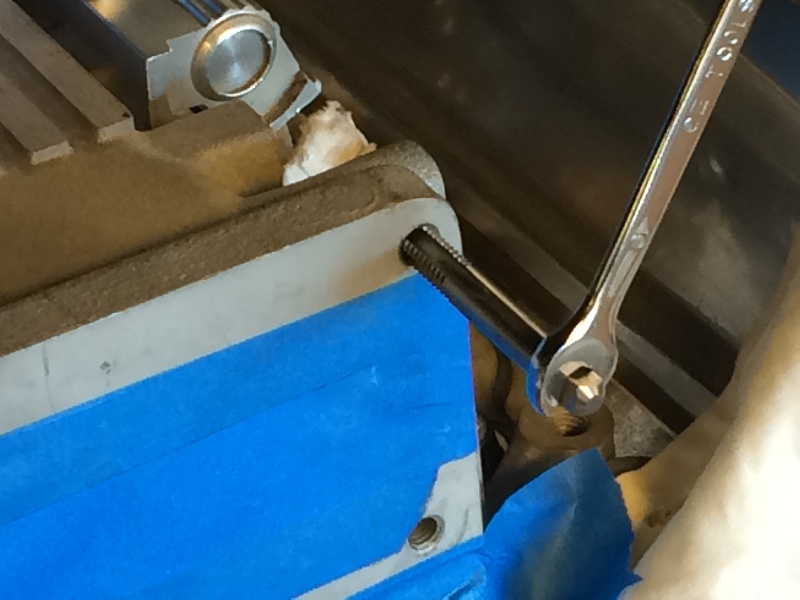 All mounted up with never-seize and ready to go....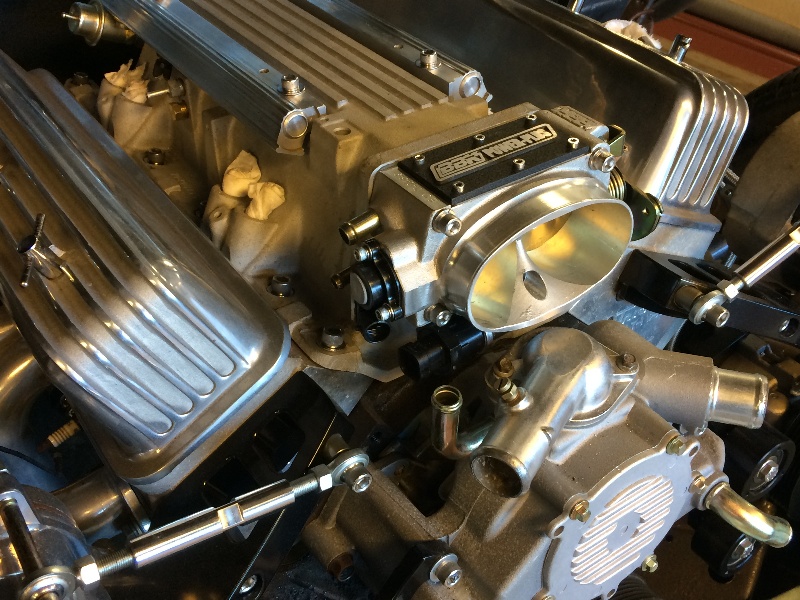 More Later...