55 HT project page 34
CLUTCH AND BRAKES
Cut the clutch pushrod to length and fitted it and the pedal in place...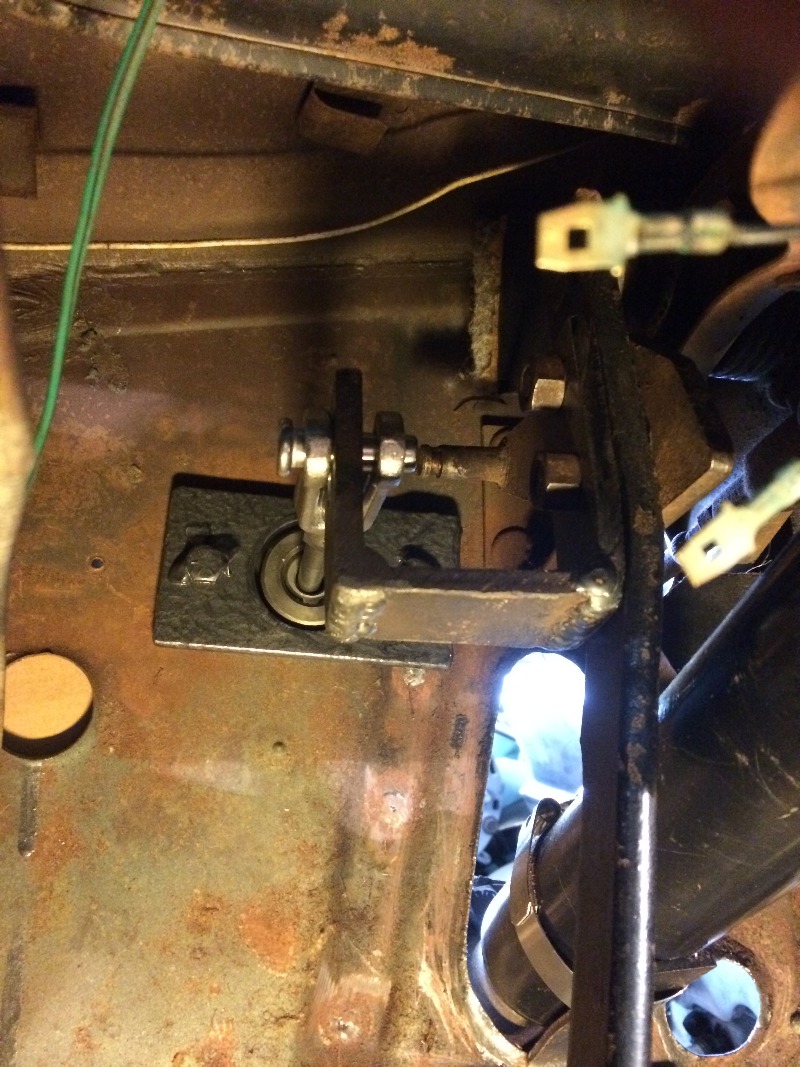 Playing with spacers on the pedal pivot shaft
to shift the position left or right to get it centered
on the MC piston...
The hole for the clevis I initially drilled in the pushrod bracket
looked a little too low, had more upward slant on the pushrod
than I was comfortable with, so drilled another hole
right next to and just above the original one...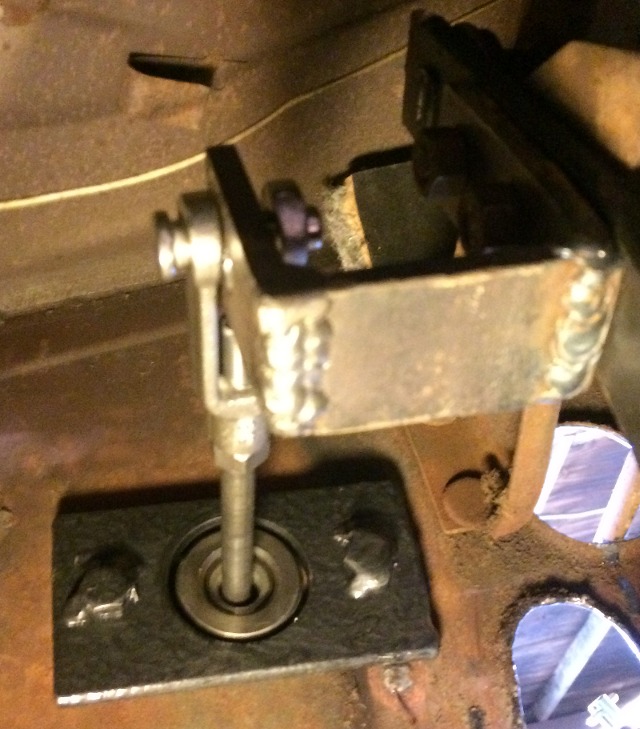 Pumping the pedal it looks good, a pretty direct shot at the MC piston
The heads of the bolts holding the pushrod bracket were hitting
the steering column so I cut 'em off and welded the bolts in place...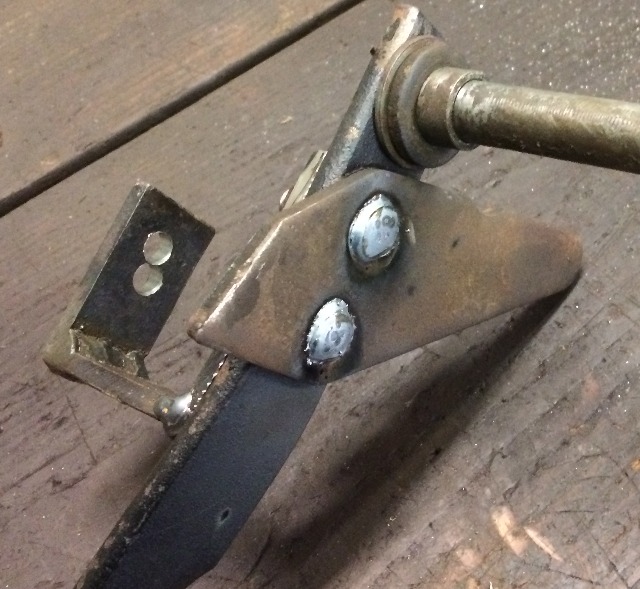 Plenty of clearance now...
Got some AN-3 braided hose, and connectors and hooked it up...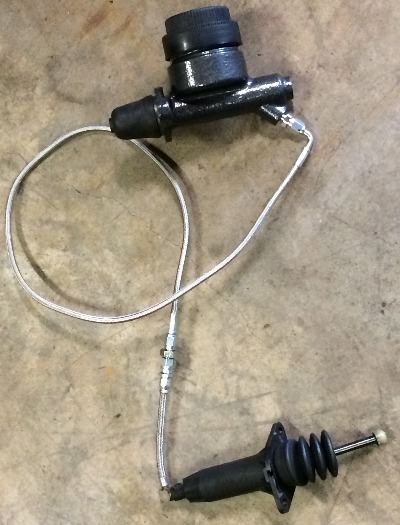 Had to use that original hose that was on the slave cylinder,
it had a weird connection at the cylinder I've never seen before,
a pair of AN-3 female hose ends and a male by male connector
and it looks good to go...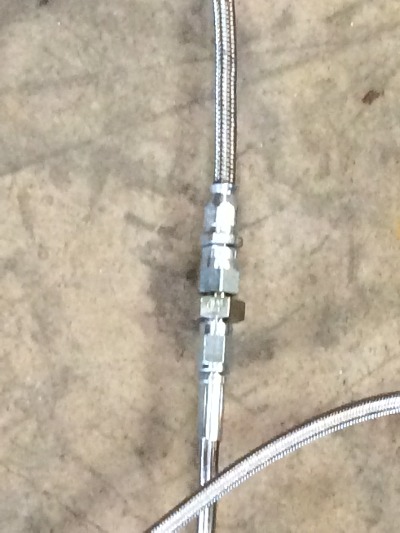 Thought I'd try this AN-3 90 hose end up at the MC...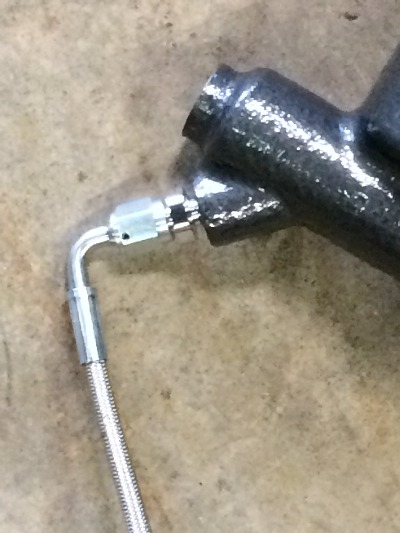 Before I go bolting this clutch MC up to the firewall next to the brake MC,
I needed to start connecting the steel brake lines to the MC....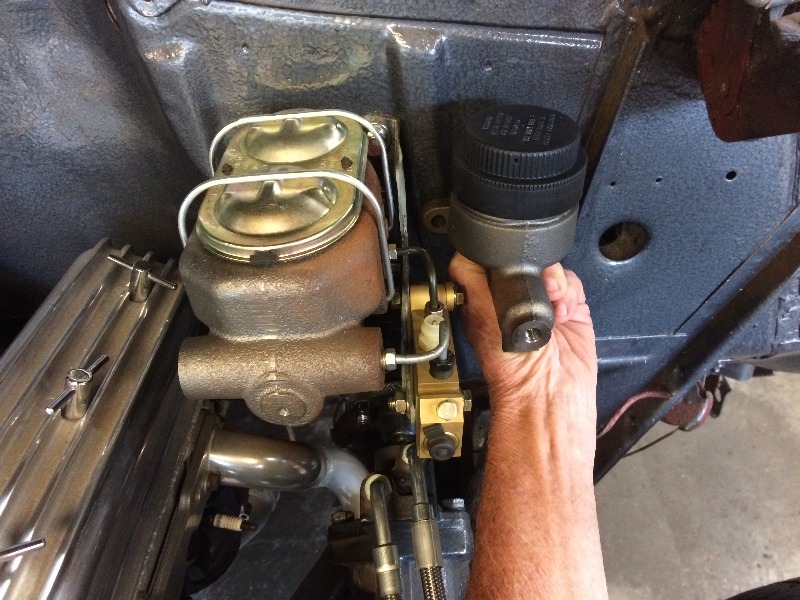 The proportioning valve has been relocated lower and forward
on the brake MC to give better access to the fastening bolts on the firewall.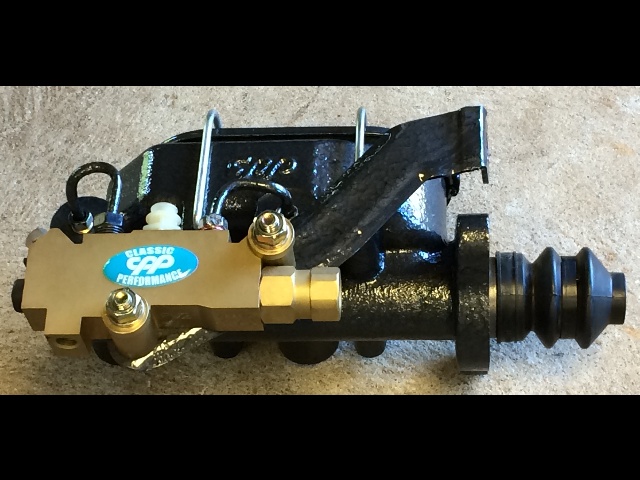 A standard 3/16" brake line flare will fit right in here....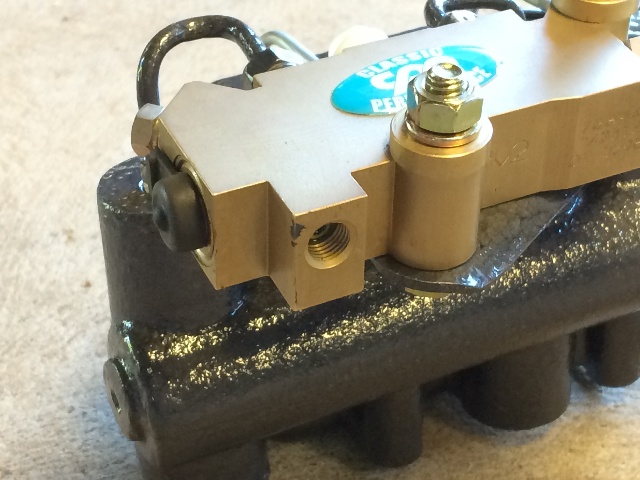 The other end, for the rear drum brakes, had an odd size thread....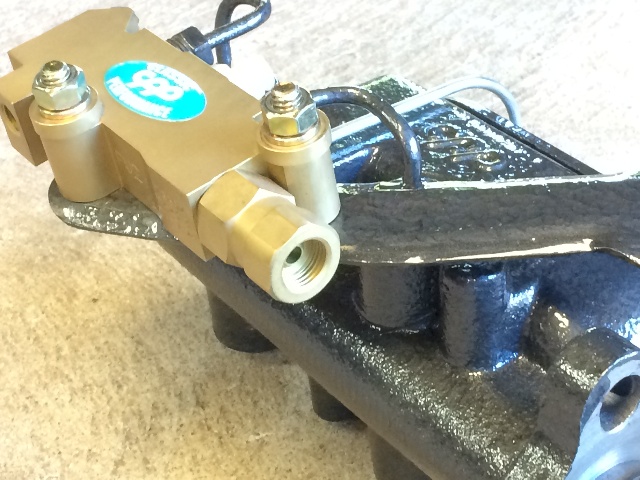 My local auto parts store had just the thing for it...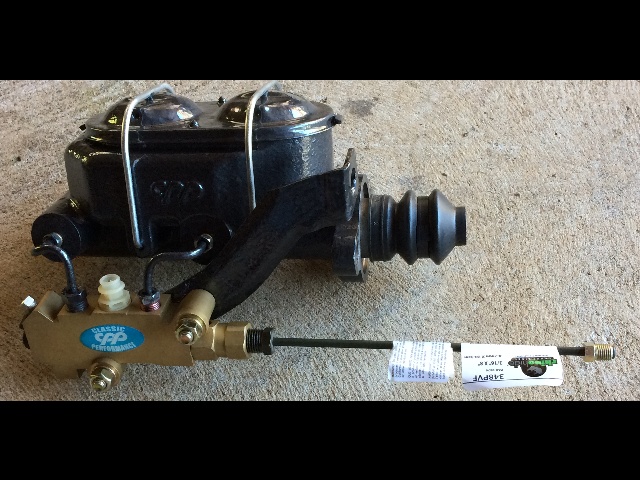 So I bought several 3/16" by 60" long brake lines
and started stringing them along the frame rails...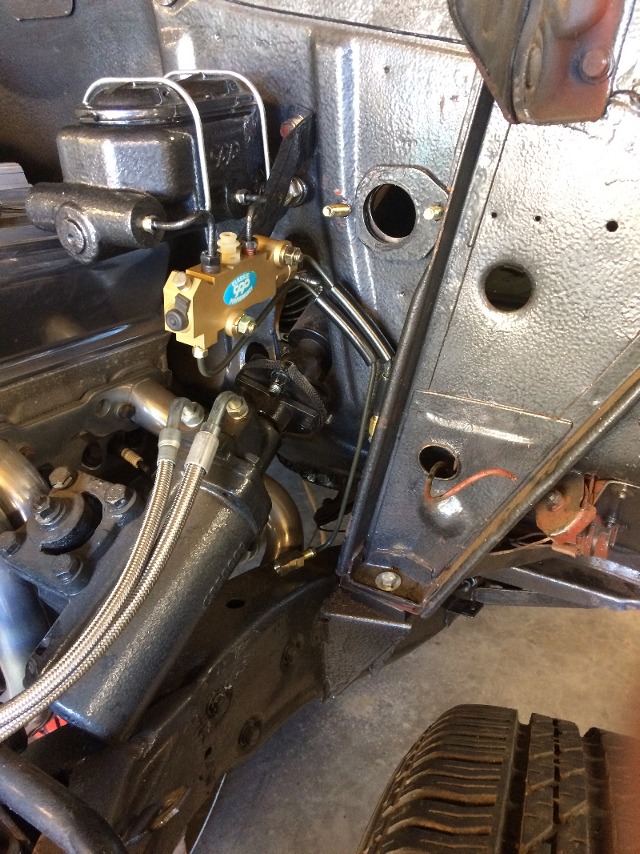 I was able to cut and fit as needed, and reflare with a 3/16"
45 deg double flare to get a good fit using connectors
and a tee at each end.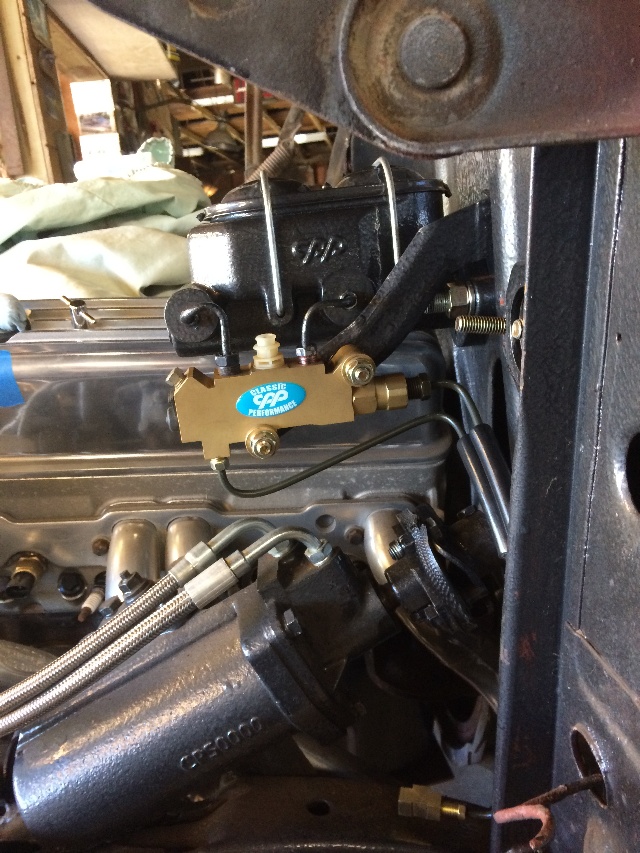 Used some small fuel hose and clamps to fasten the brake lines to the chassis...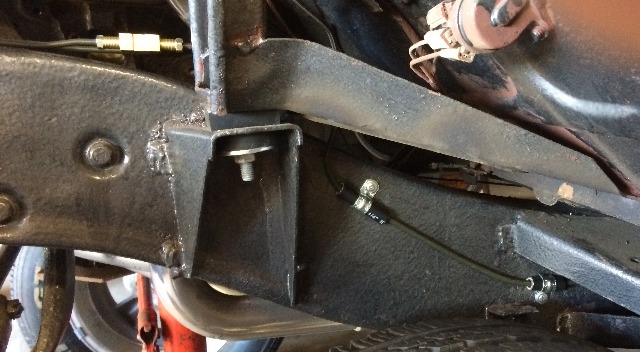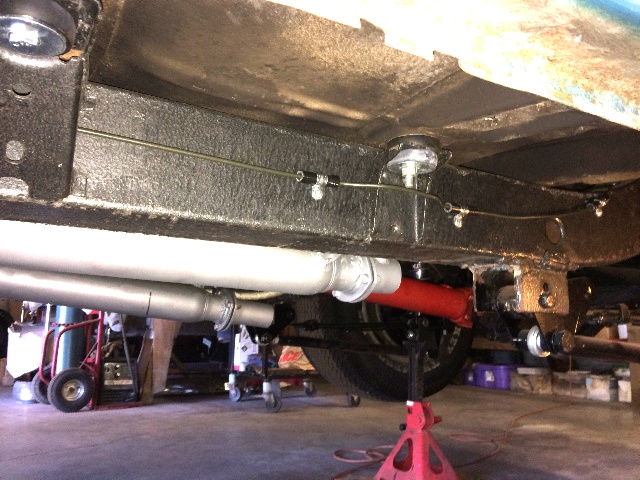 Ran the line back to the rear first, then worked on the front...
This front left will need some custom fitting...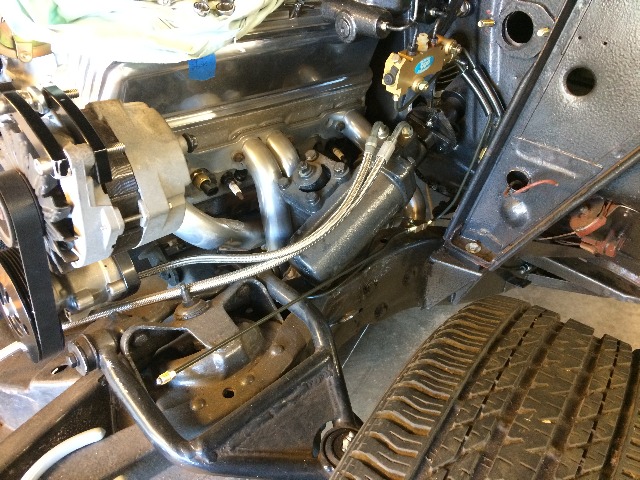 Split the front and ran a line across to the right side...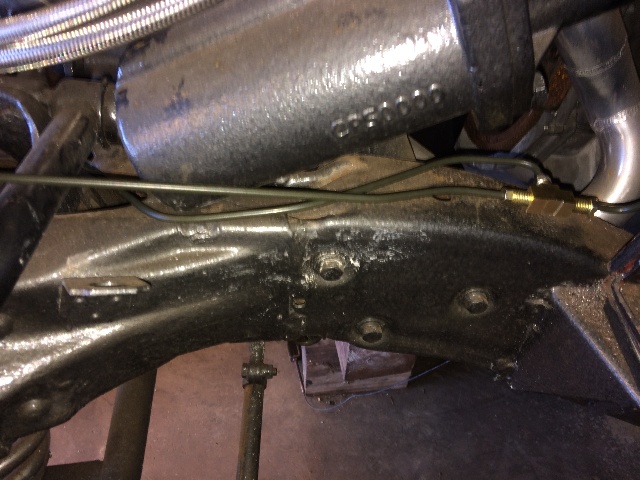 Perfect fit, just need a bend here...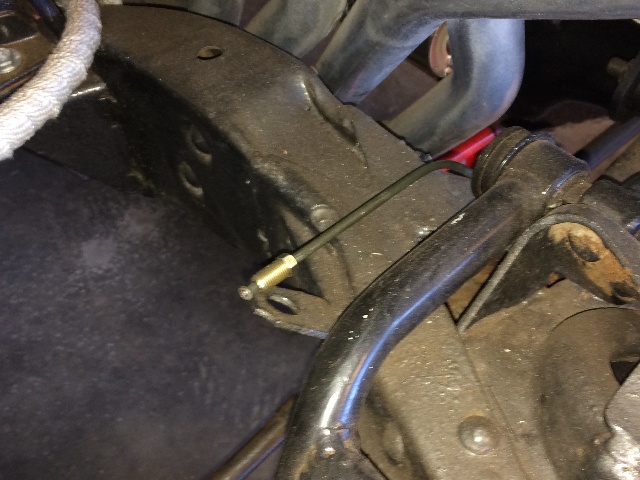 1980 Camaro brake hoses fit perfectly,
both front and rear....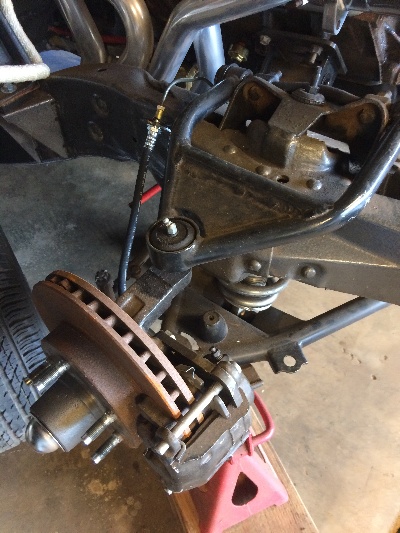 I had originally mounted the front calipers on the rear of the
spindle mounts, but they are drilled for either front or rear
mount, and I get a better hose fit with the calipers on front,
so I moved 'em....
Shortening and flaring the front left line...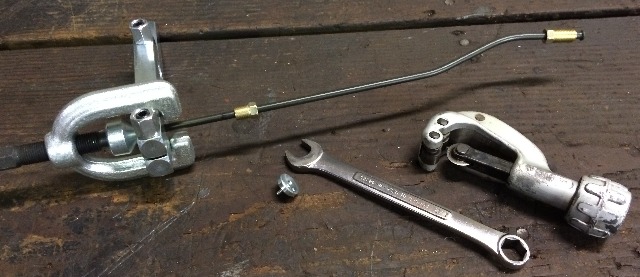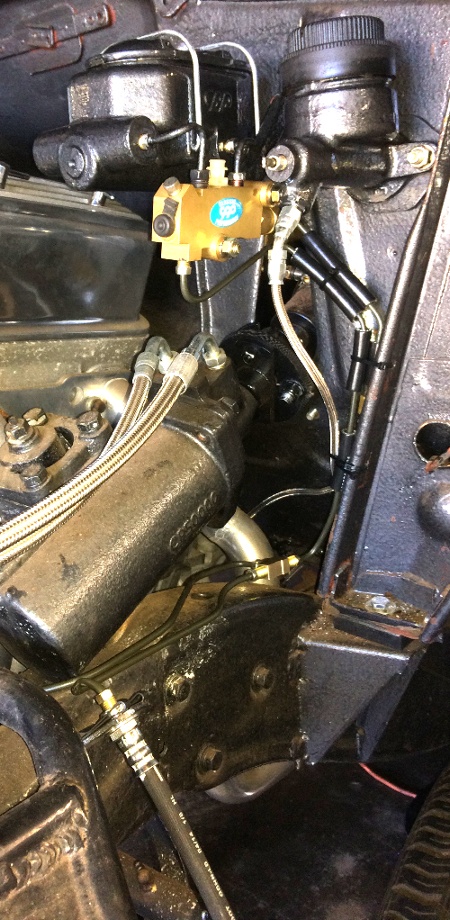 The clutch hose was too long, was not able to reuse the 90
at the top, so shortened it and used a 45 I had....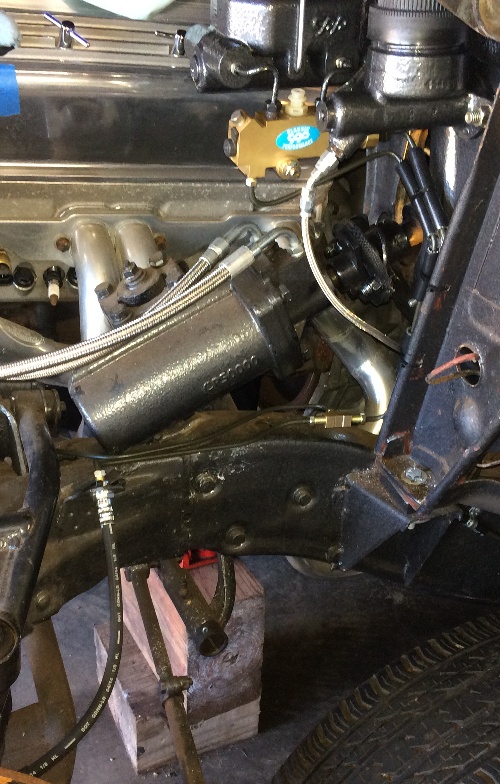 More Later....