My '91 FXDB Rebuild....

August, 2013

Gettin' It Back On The Road, Page 1:

In '92 I bought a wrecked '91 FXDB (Sturgis) Dyna Glide here on Maui, and rebuilt it with a wide glide front end, 6" handlebar risers, and drag bars. Needed a front wheel, so bought an oem '91 Sturgis 16" rear wheel and fitted it on the wide glide with dual disk brakes from PM.

This is a HD Factory shot of what the original bike looked like before it got wrecked.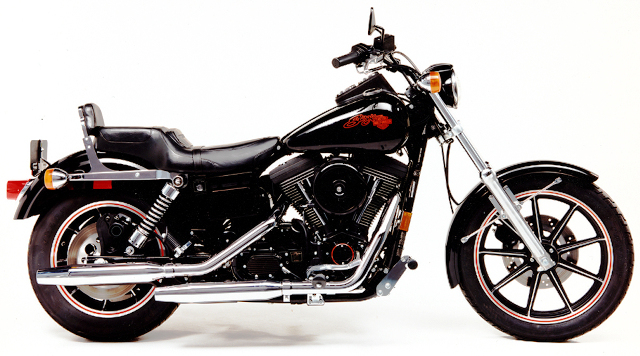 Made one long mainland ride to the Sturgis Rally in 1993 with a bunch of Hawaii guys, and numerous trips to other islands with it up to the year 2000. Here's a couple shots from the '93 mainland trip.
6 week trip, we packed a lot of gear for that trip, camped out mostly. About 6,000 miles on that one. The FXDB ran perfectly the whole trip! Had a deer jump out in front of me in Glacier Park, was sure glad I had that 16 in front with the dual disk brakes!!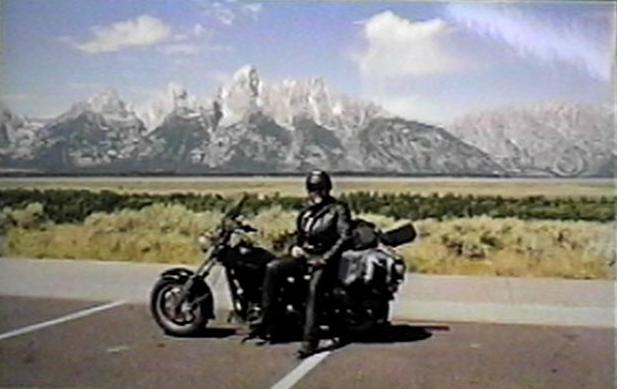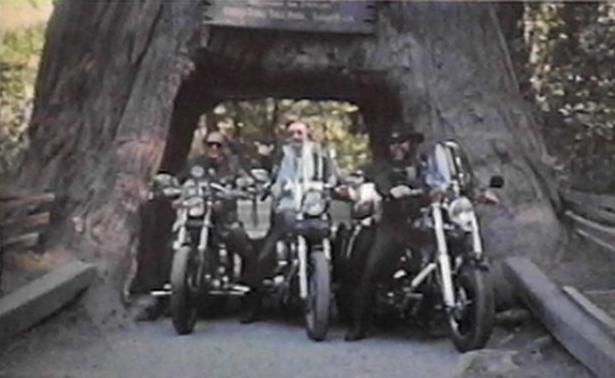 Parked it in about 2000 with numerous mechanical problems, and did not get back to it until now. A buddy (Many Thanks, "Jaws") has worked on it too so that now we have it rolling and partially put back together, with new cam, lifters, primary cover, new rear drive belt, and have put new paint on the fenders and tank. Put the wide glide front end back on and got it rolling again, so parked it next to my 2010 Dyna FXDB Street Bob so they could "get to know each other"....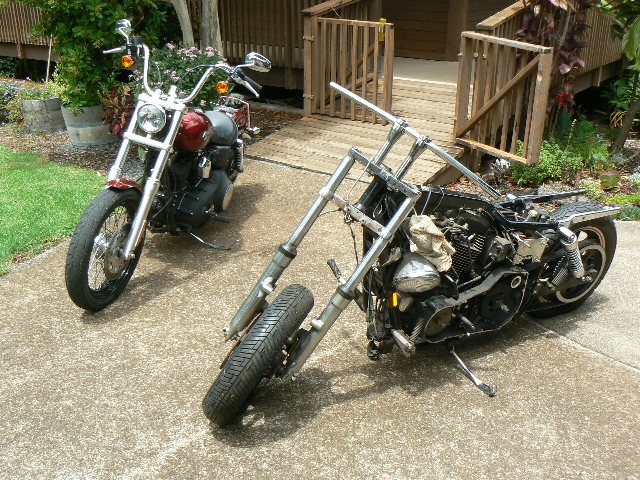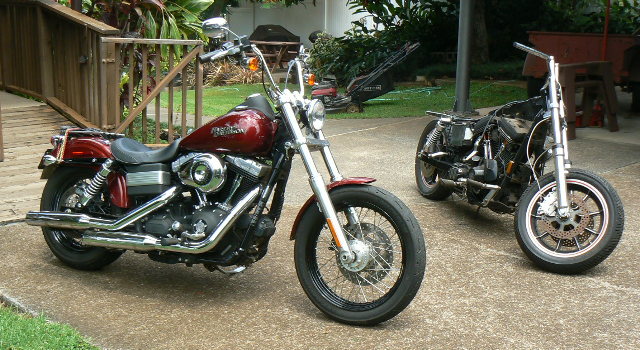 Another buddy helped me finish the paint job on these fenders and tank, after I screwed it up a little, and between us we got it lookin' good!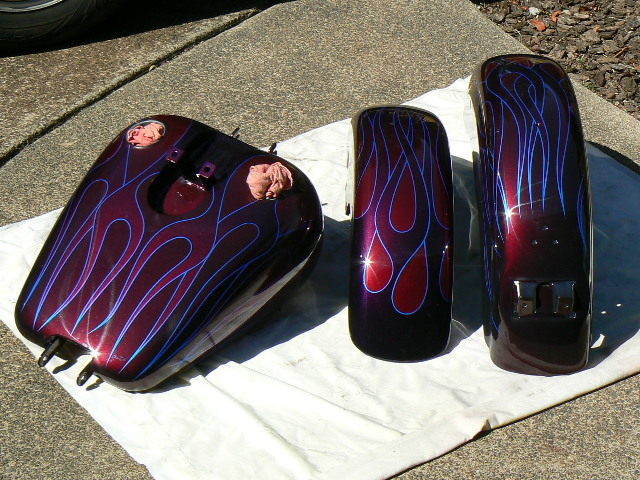 Now it's back in the shop for more assembly, adding a kick starter and a single fire ignition system.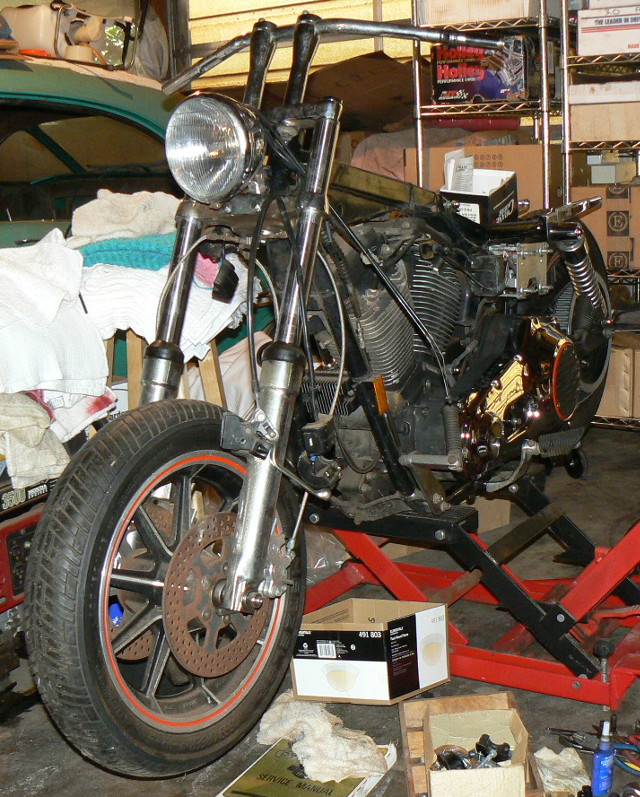 Both pix, above and below, show the '91 Sturgis rear 16" wheel and dual disk brake setup I put on the wide glide front end for the first rebuild back in '92.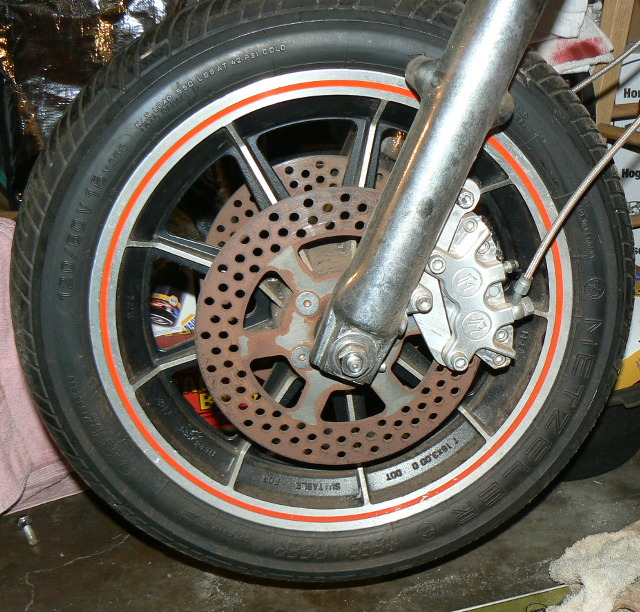 The primary cover originally was all black, but it got pretty beat up, so got a new chrome one, and put the original Sturgis cover on it.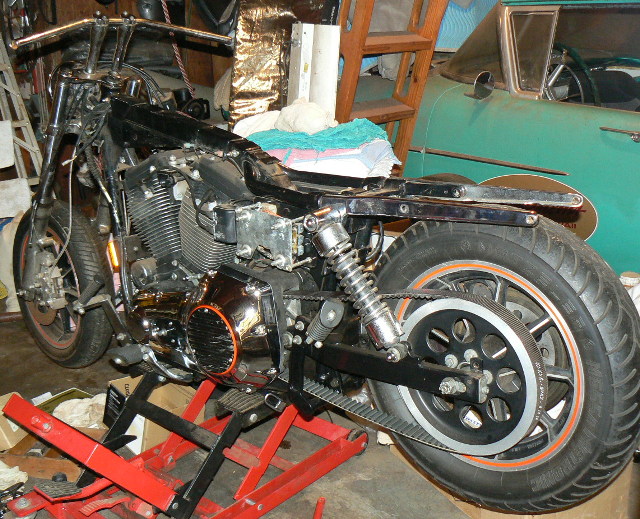 Here's some links to my other bike projects:
'62 Harley Davidson Panhead, Time for a Complete Rebuild.....
'59 Panhead Blower Bike Project
More Later......
Back to the TooLoose Home Page

Home of the CoffeeCup HTML Editor