62 FL Chop Rebuild 23
Page 23
Rebuilding the Carb and the Front Brake Caliper
Still need to rebuild the front brake caliper...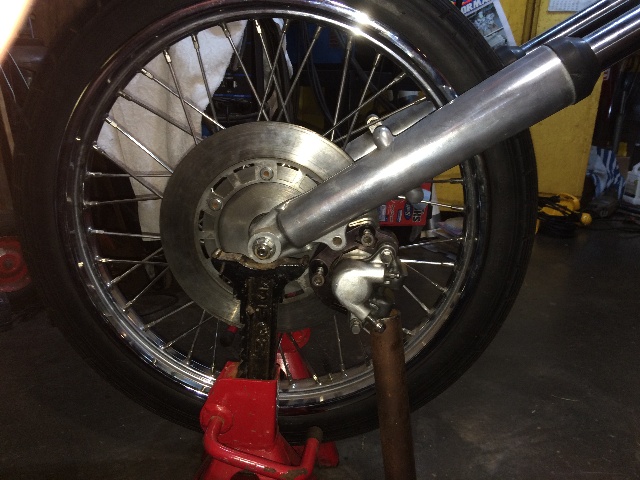 Pulled it off and rechecked the rotor and mount...
All still looking good....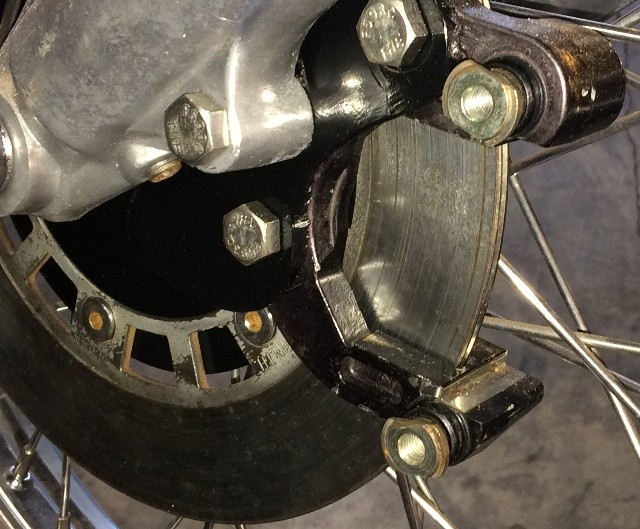 Terst fitted the brake pads, again, looking good.....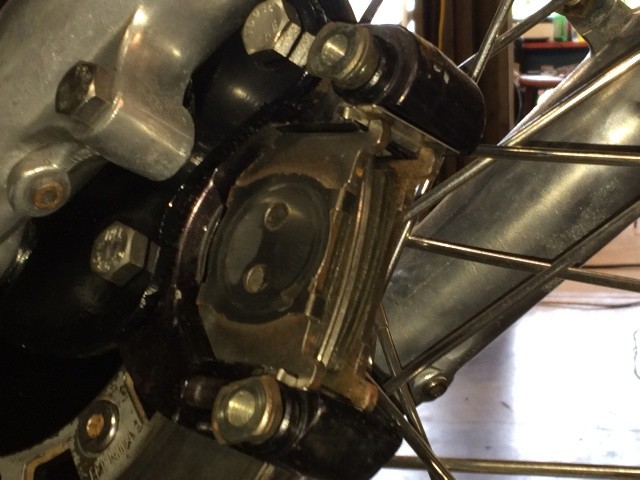 Laid out all the parts for the rebuild....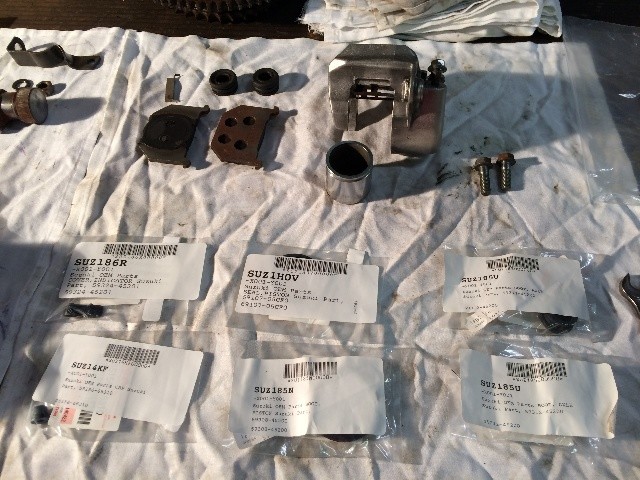 Pulled the carb out, all the ferrous metal parts are showing rust,
so will have to clean and paint them...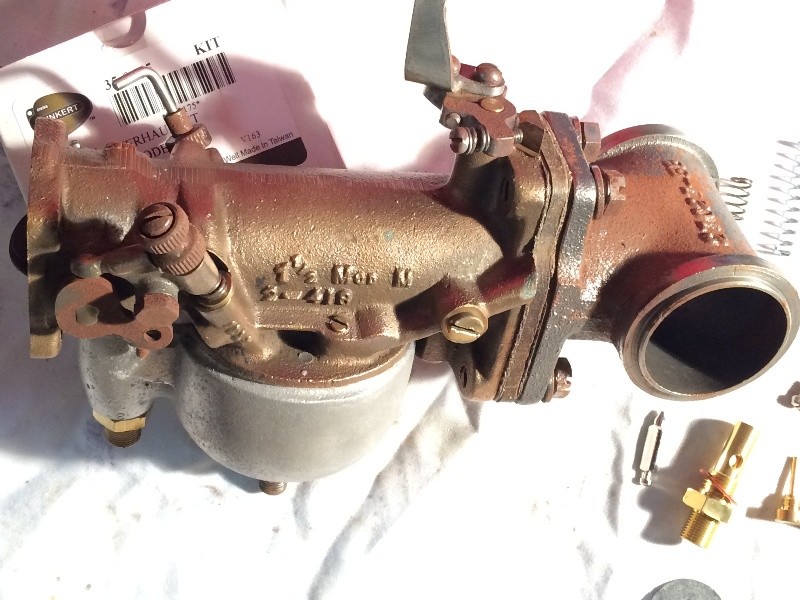 Laid out all the parts for the Linkert M74 carb rebuild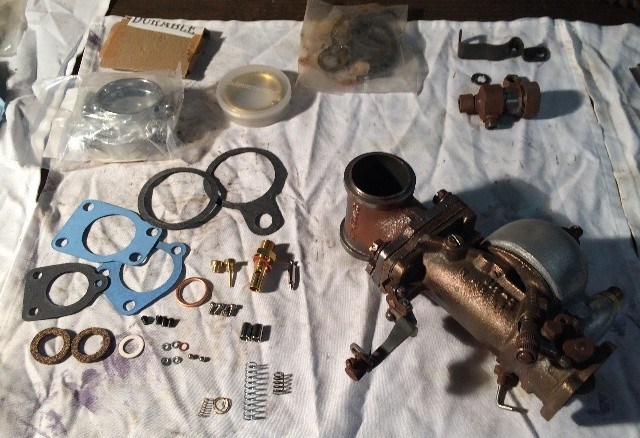 A closeup of these parts...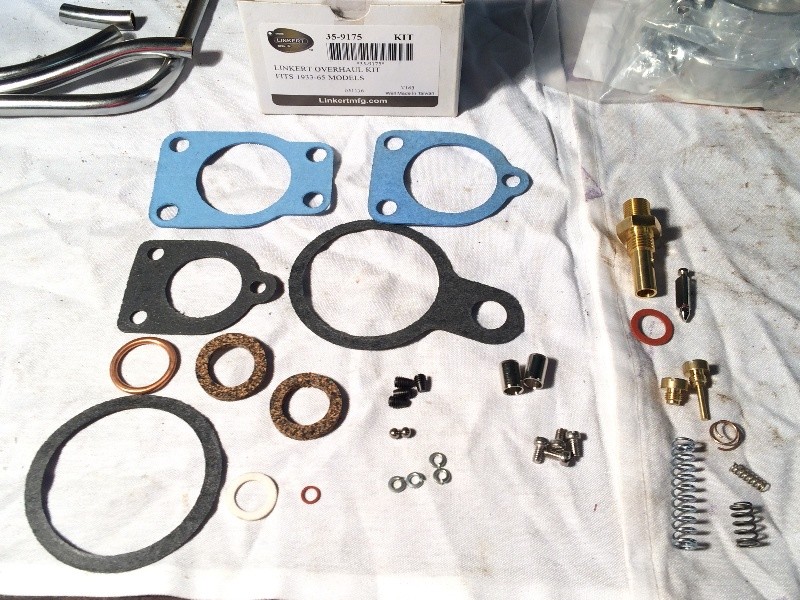 Started stripping down the carb...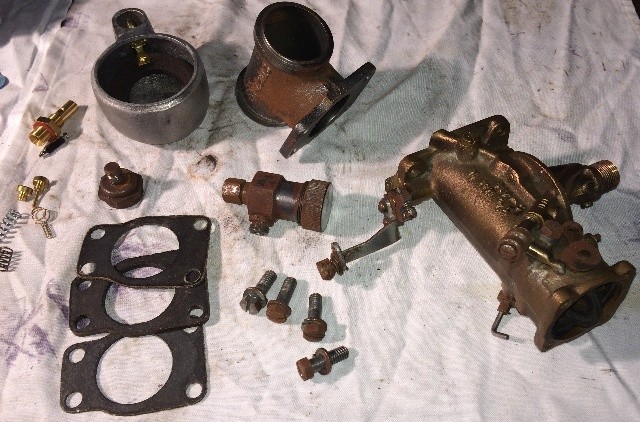 And installed a "Rubber Ducky" fuel float in the bowl....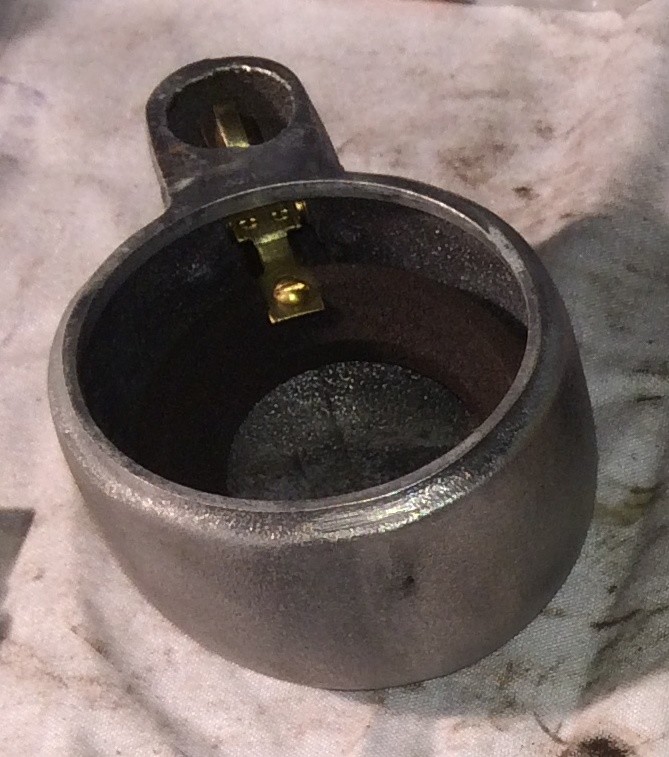 Hmmm, time to dig out the shop manual....
Had a little time today for a couple small chores, so....
I decided to wrap the exhaust pipes in
titanium exhaust wrap,
something different....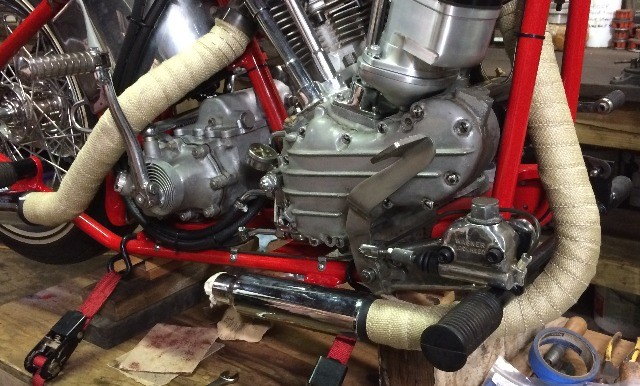 And ran a braided front brake line down to the disk brake...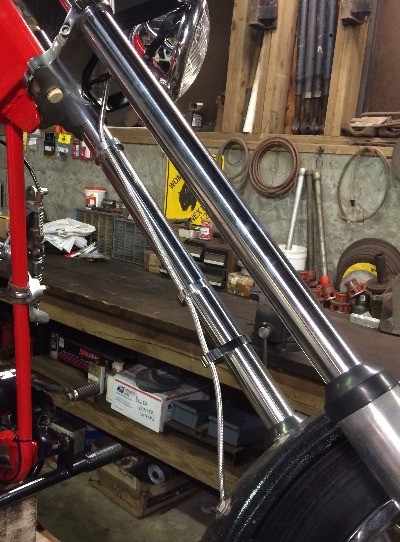 The master cylinder is missing the banjo bolt for the hydraulic line to the caliper....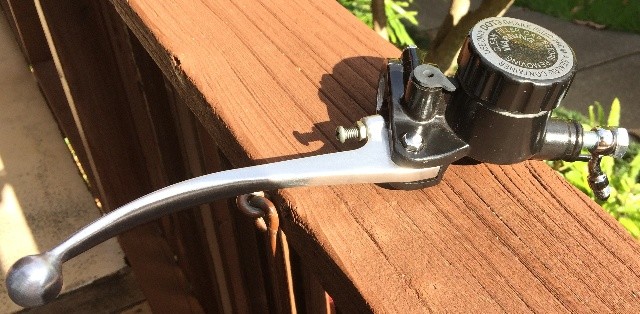 I finally determined that the thread is a metric 10 by 1.25,
and I have not been able to find a banjo bolt of that thread locally,
so I'm going to drill out a bolt and make my own...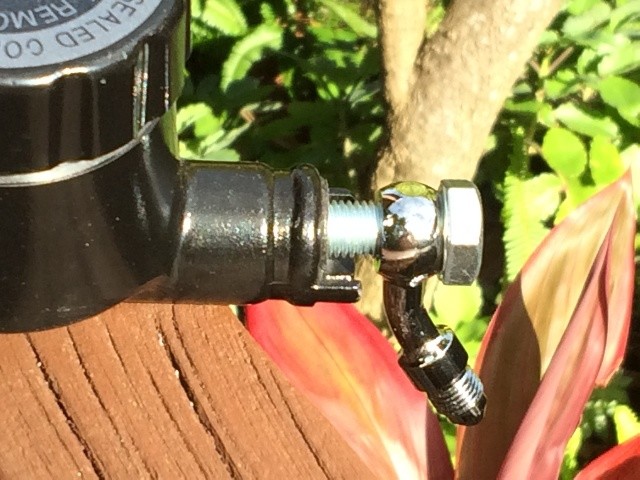 I had the 10 mm banjo bolt from the caliper to help me locate the holes,
particularly the cross hole, ground a flat where that hole goes,
clamped it in one of my drill press vices, and drilled it....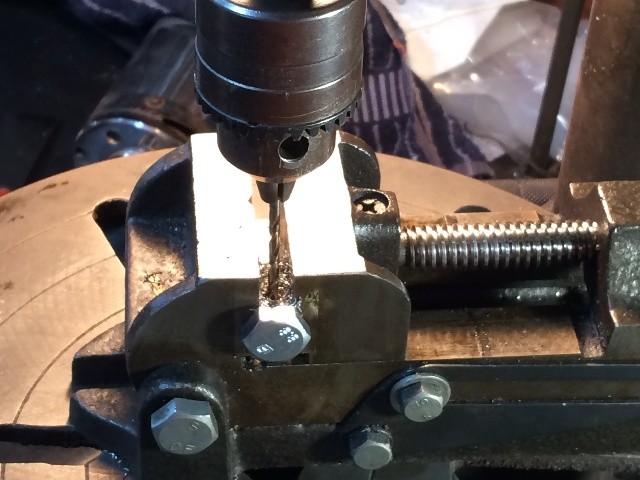 Compared that to the other bolt and the banjo,
I think I'm good to go here, now for the
center hole....
Jigged it up in the same vise,
after center punching the bolt face to keep
the drill bit from dancing around on startup....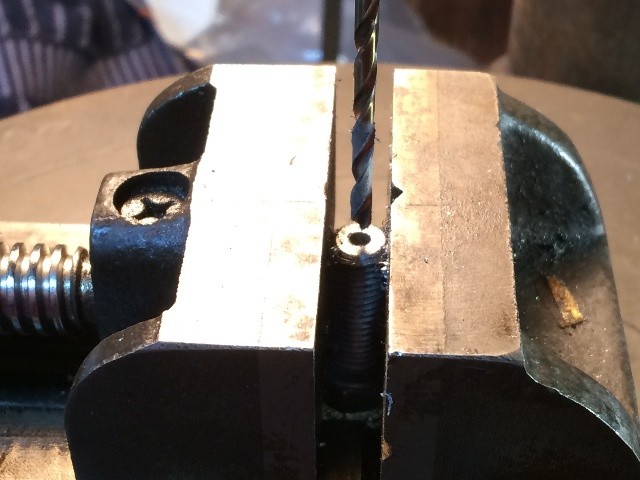 It looks good and should work out just fine....
Had these 10 mm gaskets for the banjo's on hand,
They're a tight fit over the bolts....
The right bolt is a stock M10 x 1,00 unit for the caliper....
The left one is my "homemade" M10 x 1.25 for the master cylinder...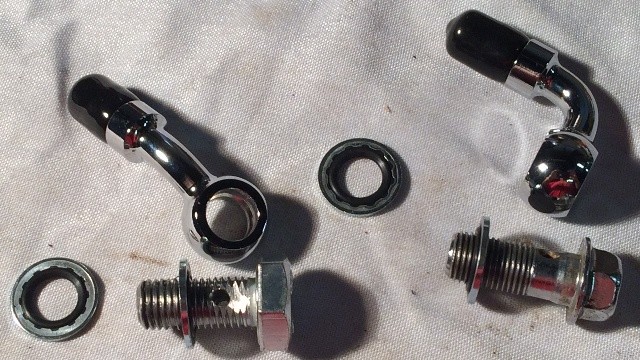 Cleaned up the caliper inside and out, and installed the inner seal
and the outer boot...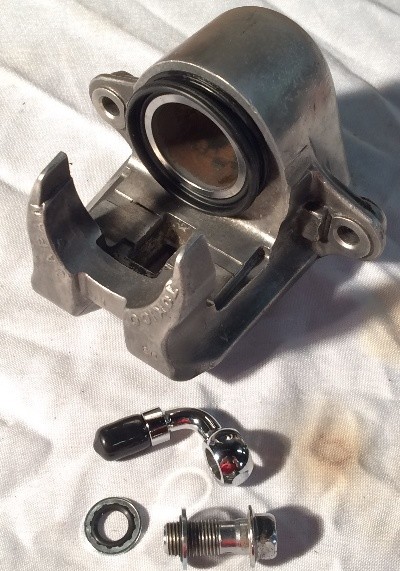 More later....