55 HT project page 41
Got tired of working on the wiring, so back on the body stuff....
Pulled the front end out of storage....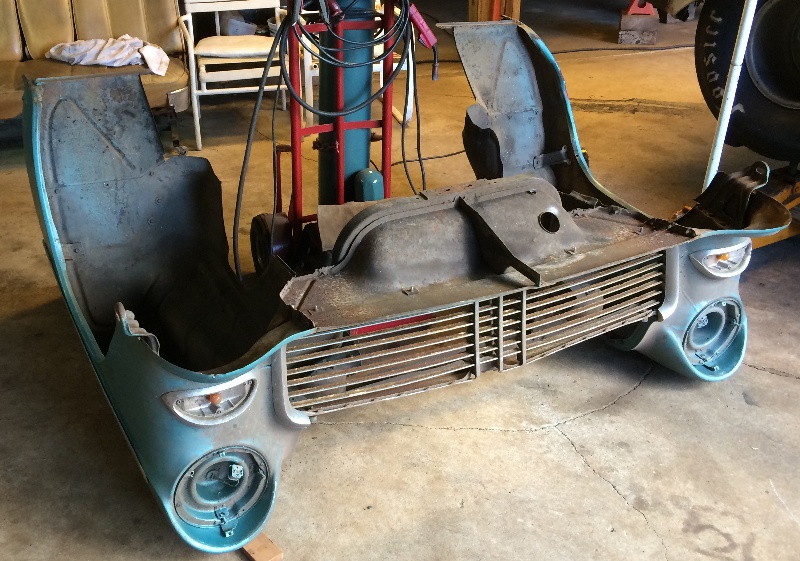 As I needed to rework the rear, bottom attachment points, rotted out both sides....
The left side....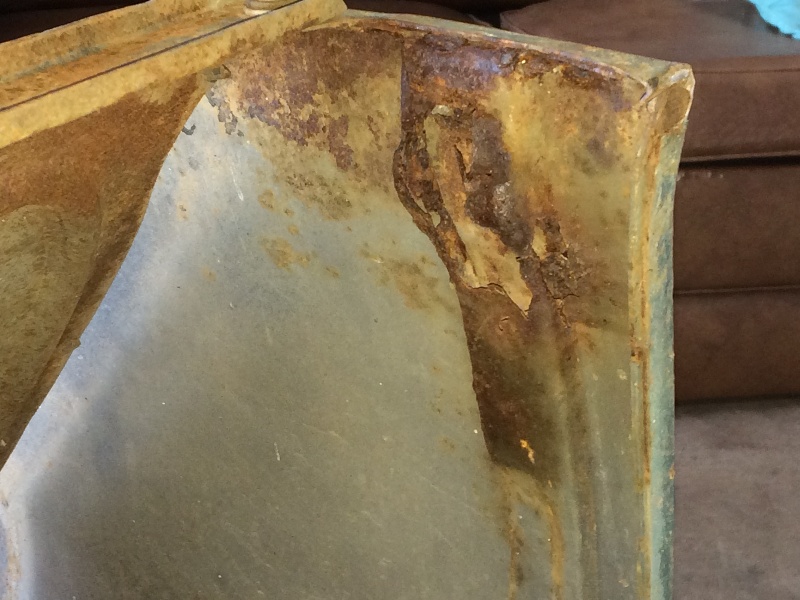 Found bondo and rust in the sheet metal ....
The right side....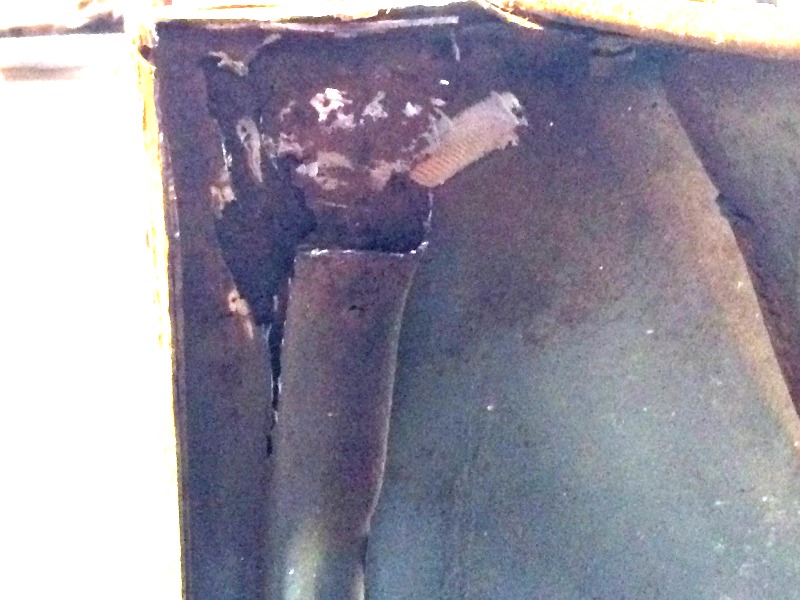 Fabbed some replacement pieces using material from the scrap bin....
Using 3/8" standard threads...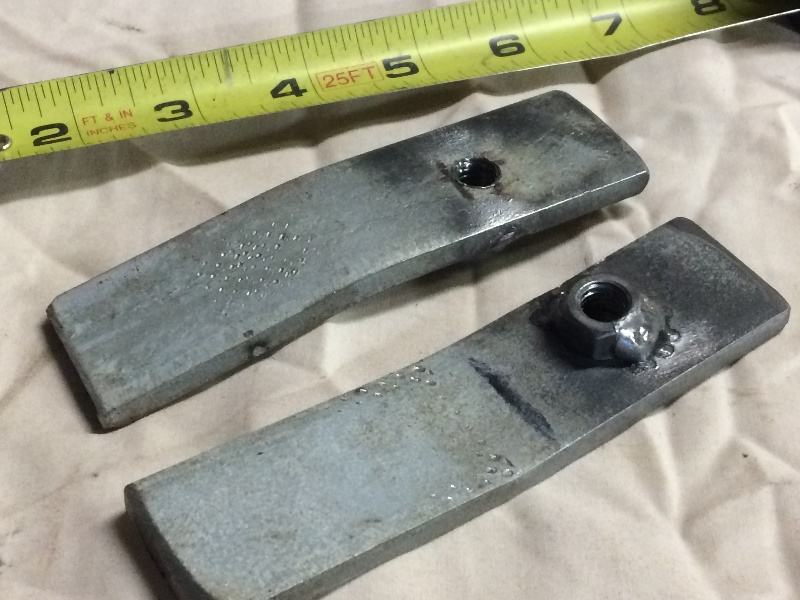 And welded 'em in place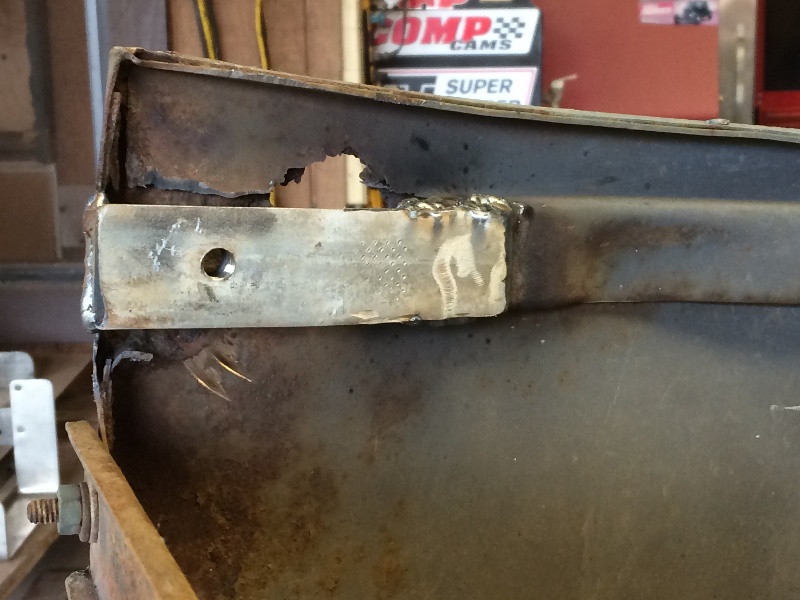 Set the front end in place and checked out the fit....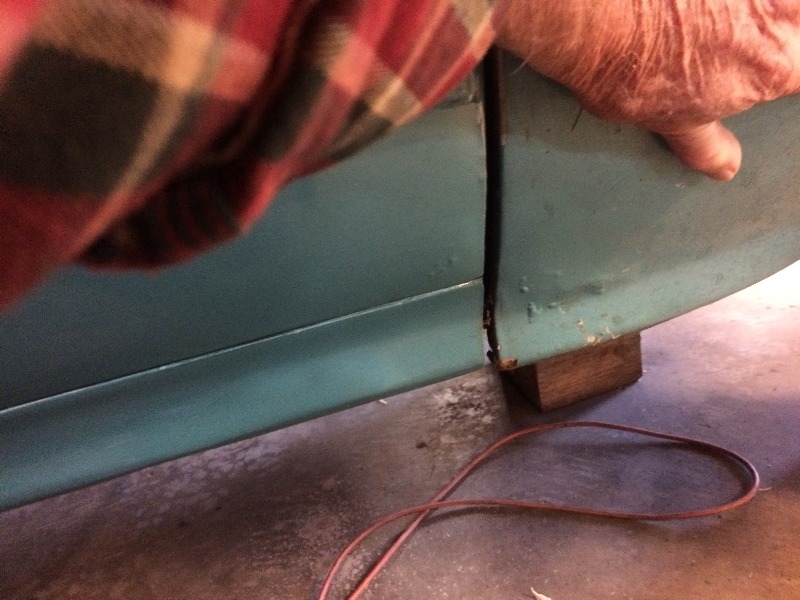 No problem, got a nice fit both sides, no spacers needed....
Went ahead and completely disassembled the front end,
and took a whole bunch of misc. pix to help with the reassembly
after painting, and I have a kit of new fasteners for this part of the project.
Misc. Front End pix here
Hauled this trailer load of body parts around to various
shops here on the island....
Looking for some metal cleaning, primer, and finish painting....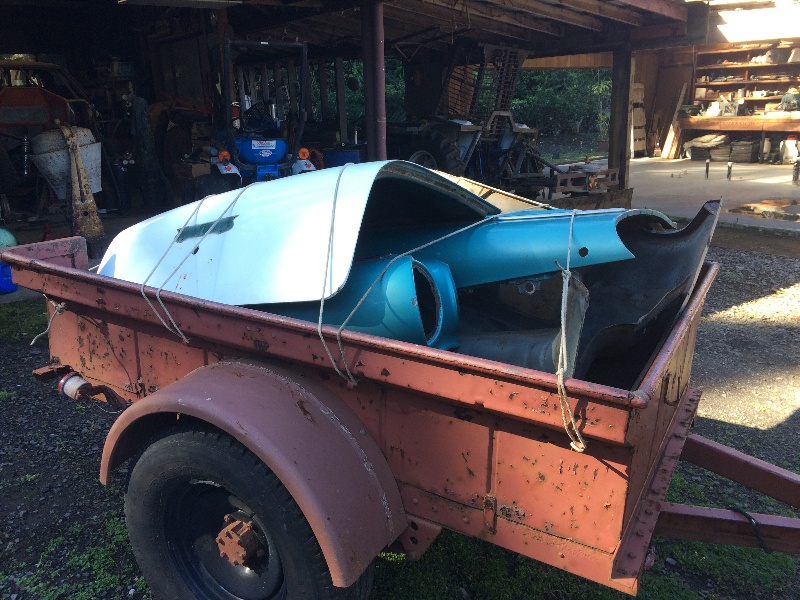 Everybody I talked to was to busy making good money off of
minor repairs on rental cars, and other "new" cars, that they weren't
interested in doing the kind of work I wanted done....
Maui has become a huge tourist destination, and about
half the vehicles on the road these days are rental cars
driven by tourists, and the body/paint shops love to do
these kind of repairs, quick, easy, and they make good money....
So I pulled that front end apart,
tossed in the hood and trunk.....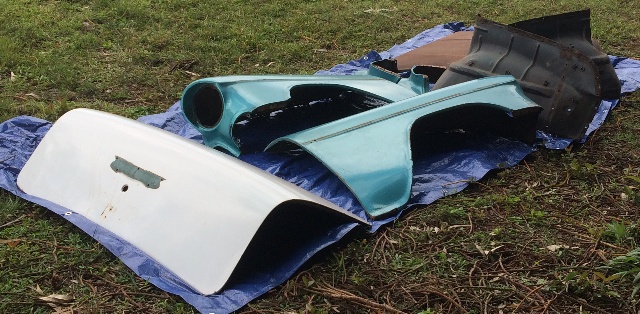 Basically just want to get the inside stuff cleaned up....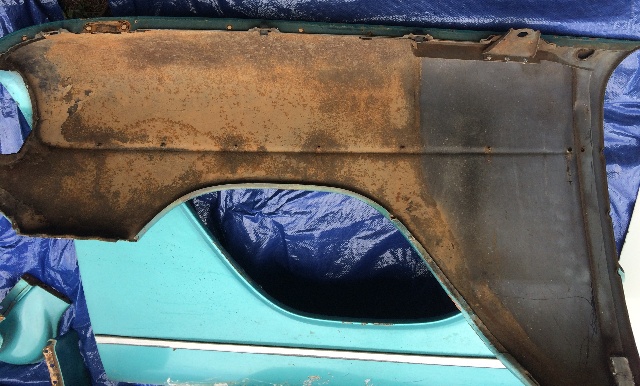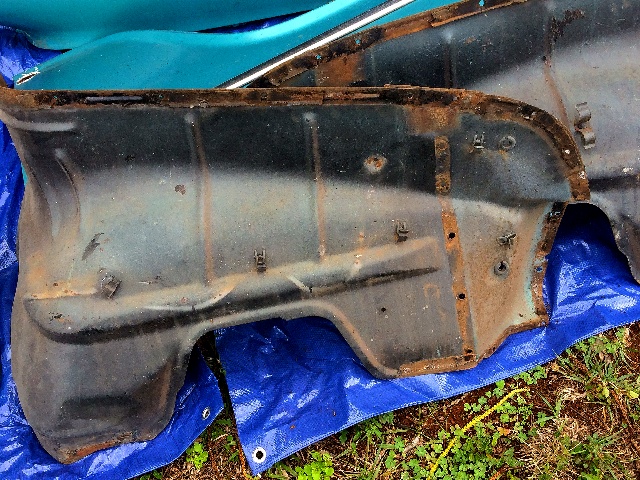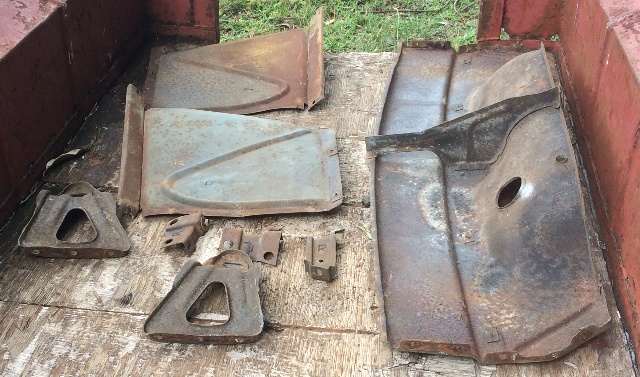 So I found a mobile sand blast guy who does classic car parts,
and got set up to work with him to get these parts cleaned....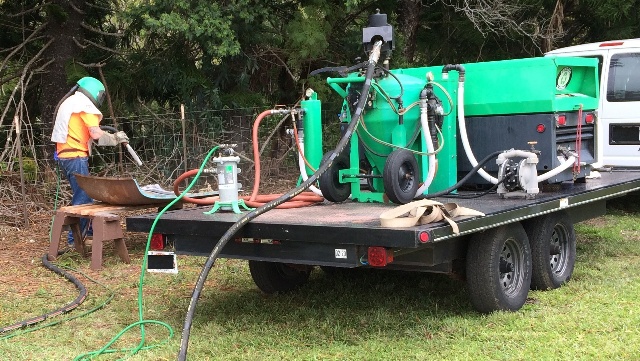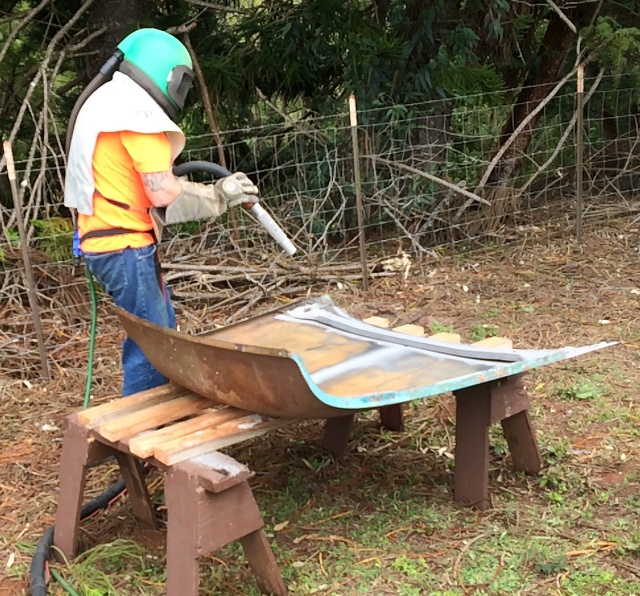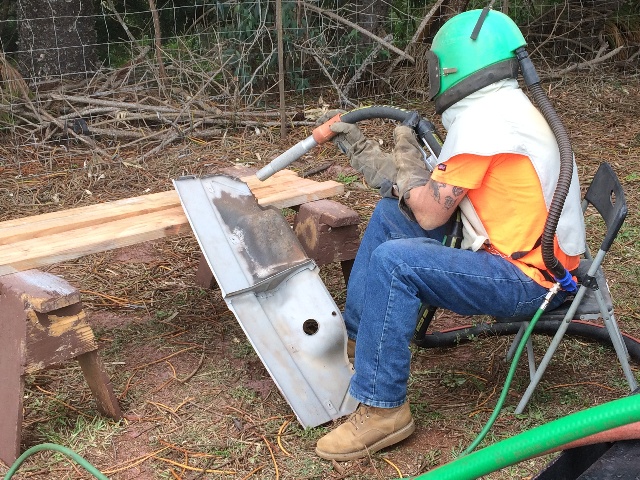 Now to get some primer on these parts....
More on body work later....
Screwed the cover over the fuel pump under the trunk...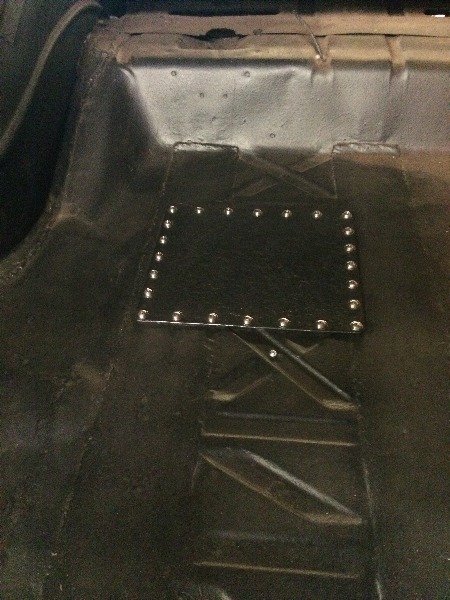 More Later