55 HT Project Page 42
Working on cleaning up the seat springs
and fitting the rear seats to the minitubs....
Started pulling the rear seat apart....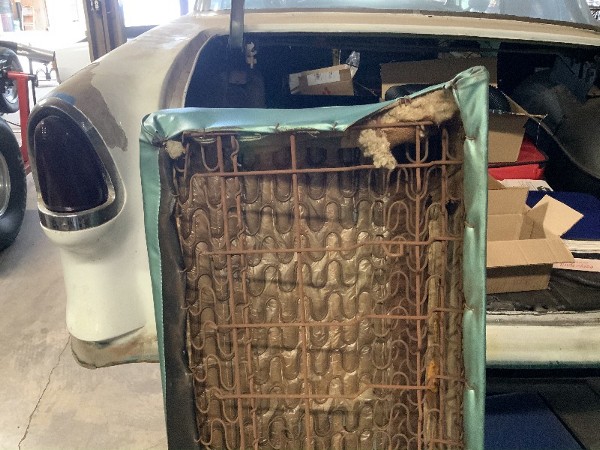 There's a newer outer layer laid up over the old stuff....
Got the outer layer off....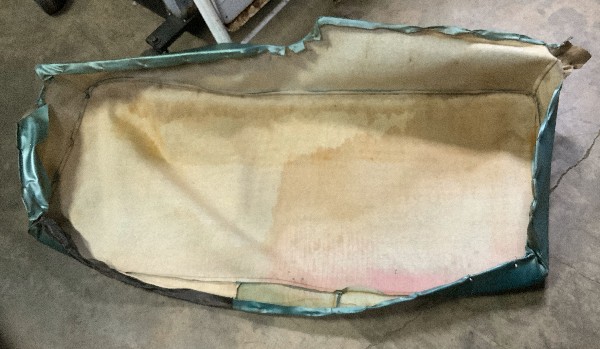 And found this under it....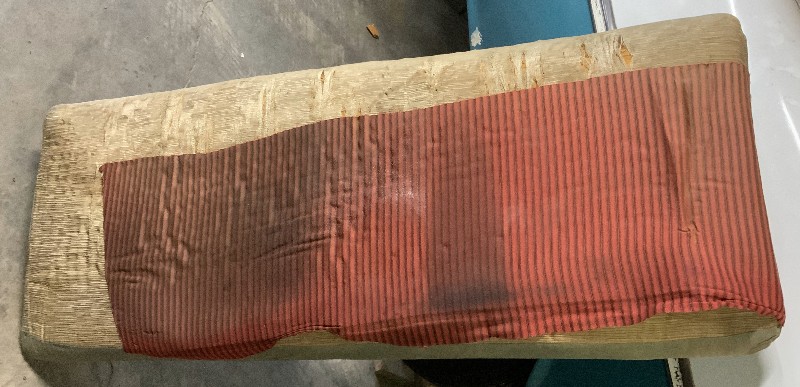 It's really rotten....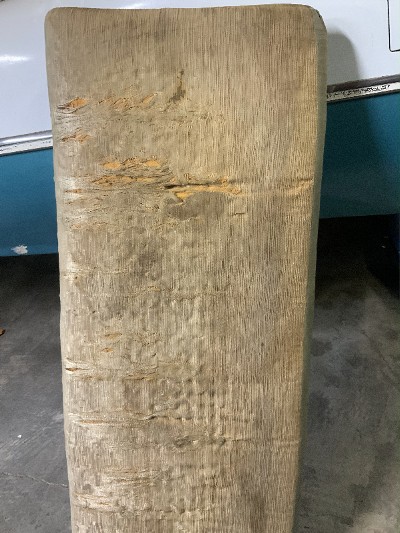 Pulling it off, it just fell apart...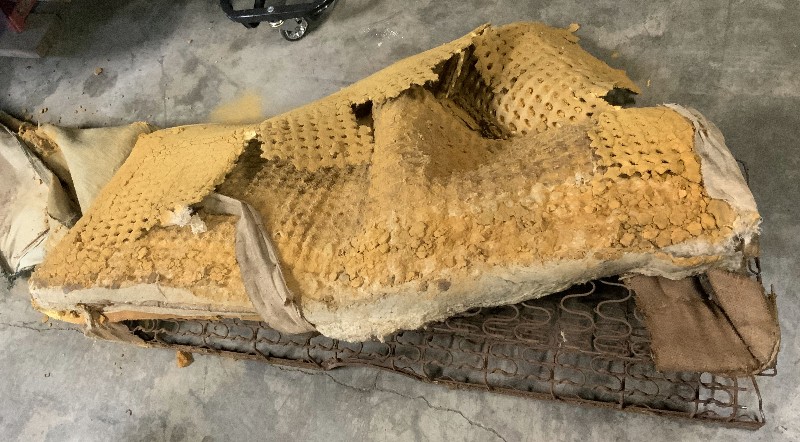 What a mess....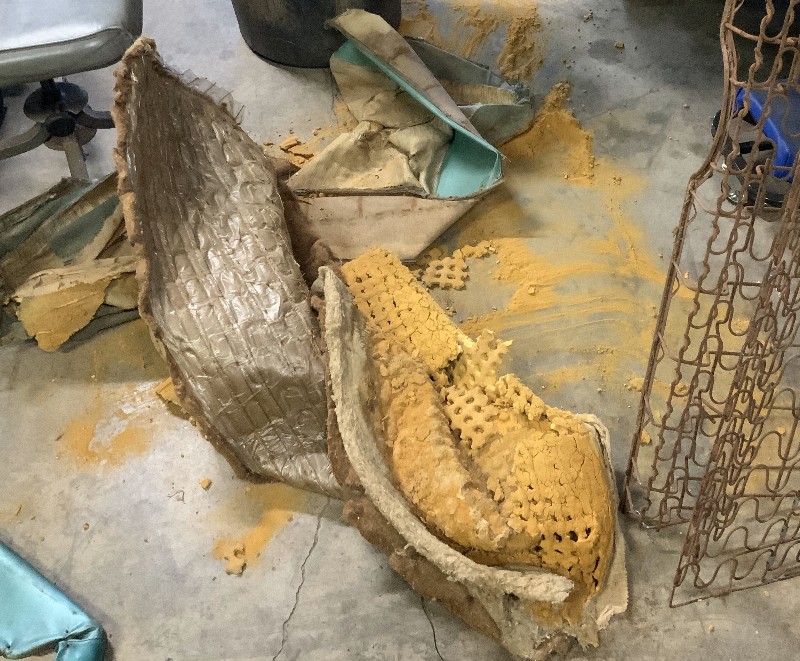 Now the rear seat back....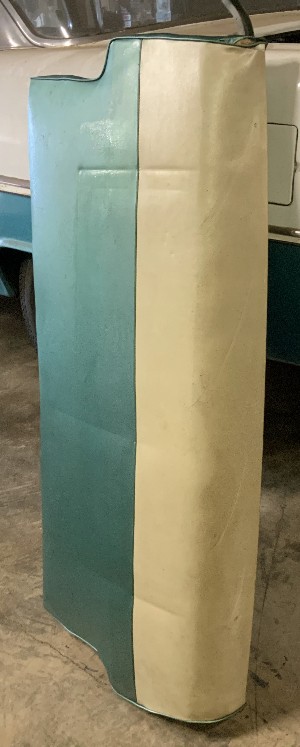 Under that outer layer was this....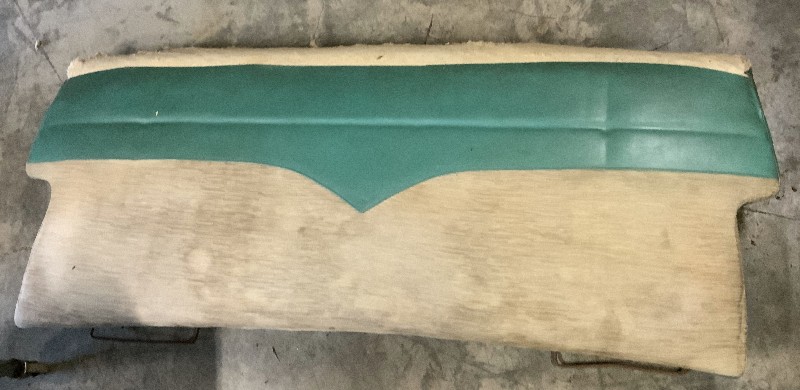 The pot portion of the vinyl was completely missing....
When I started pulling it off, it was just as rotten as the lower section
of the seat was....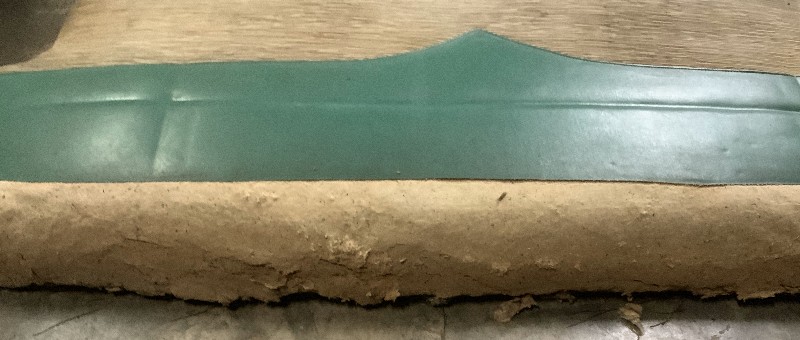 The springs need to be cleaned and painted, and need to be cut
and rewelded to fit properly around the "minitubs" I've installed....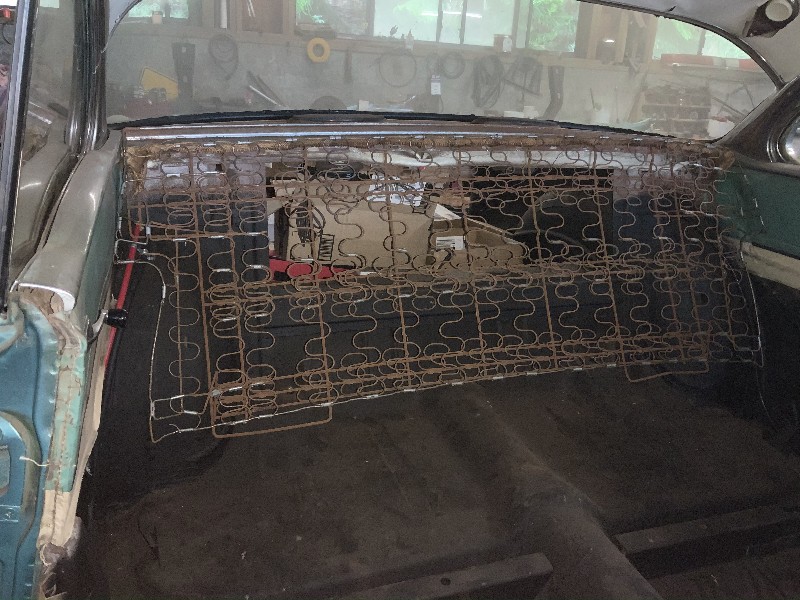 This will take a little work to get it right....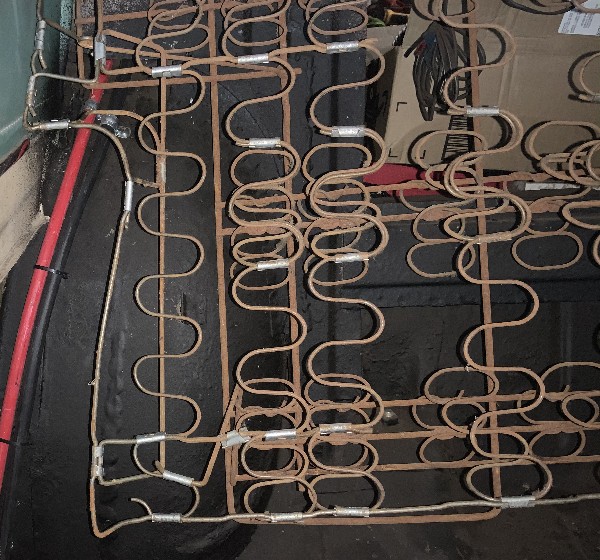 I thought the lower section would need some
modification also, but it looks pretty good as is....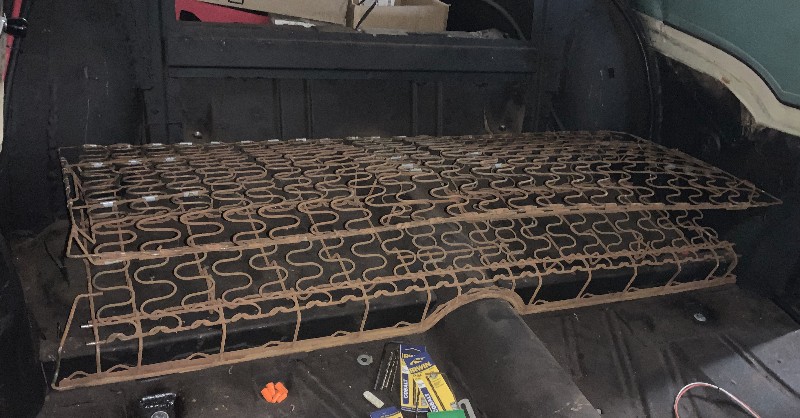 It's a snug fit on that back corner up against the tubs,
I might make some small "adjustment" to these springs....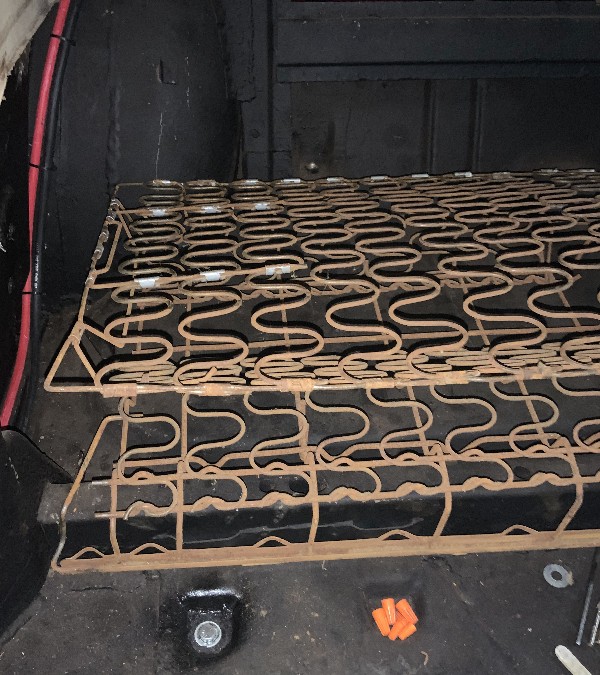 Now to treat the rust with some Ospho,
and then a good quality paint....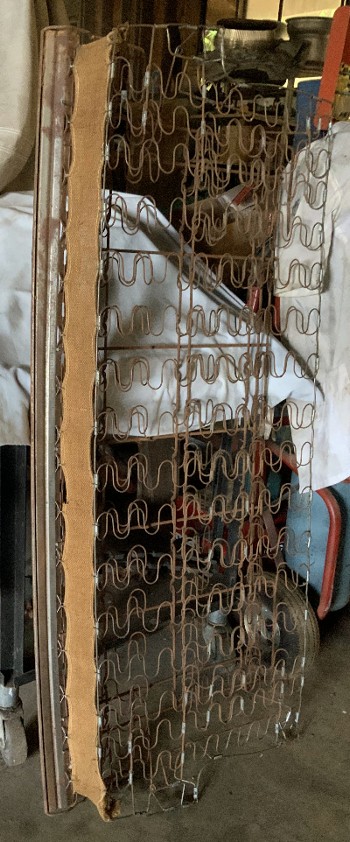 Didn't get any pix tearing the front seat apart,
but when I pulled it apart, I found more of the same
rotten stuff inside, looked ok at first, but was
quite rotten inside, glad I decided to pull them apart !
Working on painting the front seat springs first....
Sprayed 'em with Ospho....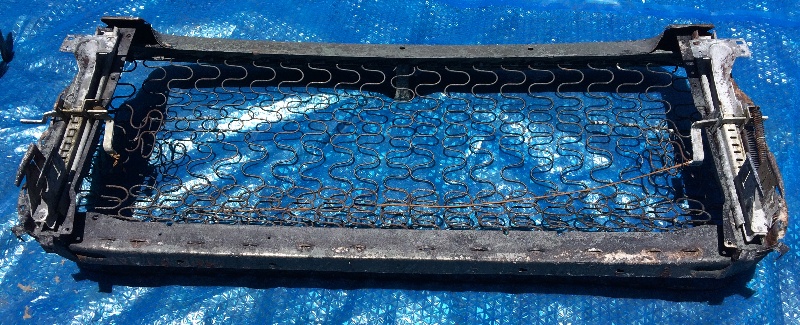 Let that set up overnight....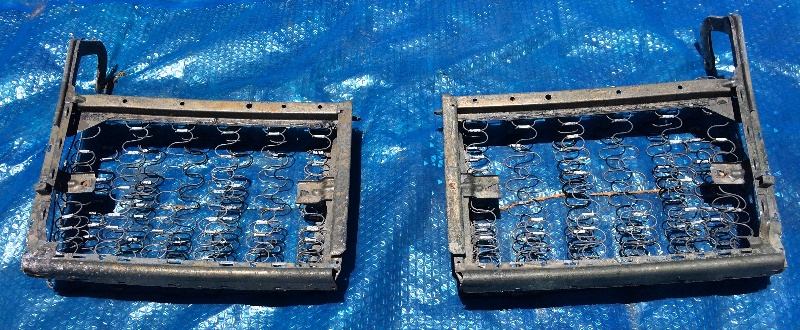 Then hosed 'em down with high pressure...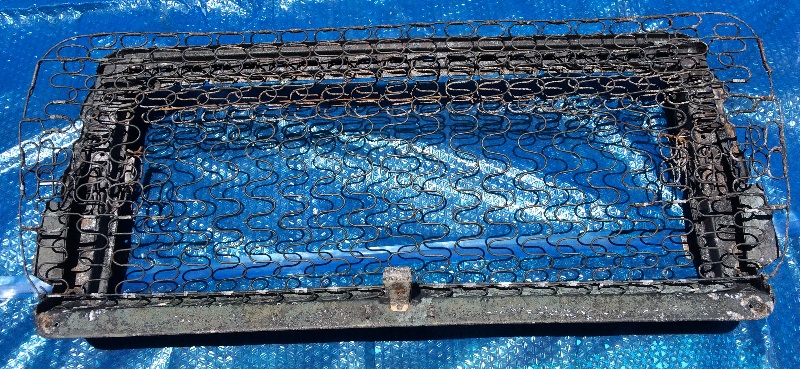 Let 'em dry out in the sun....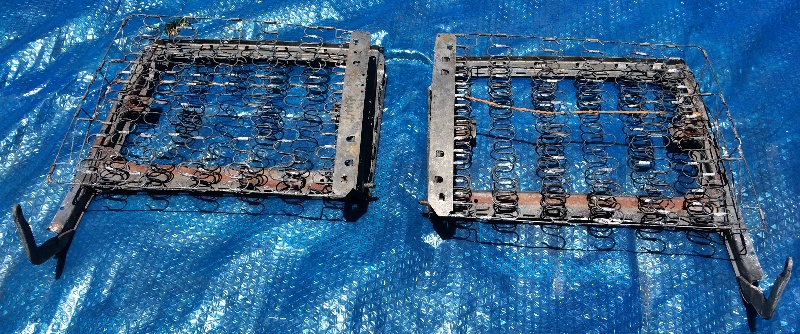 Then a coat of gray paint....
The "rust proof" type....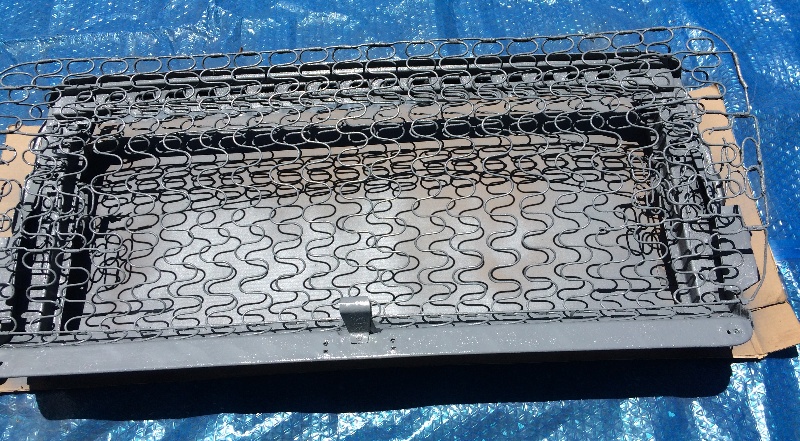 Difficult to get into every nook and cranny with the spray can....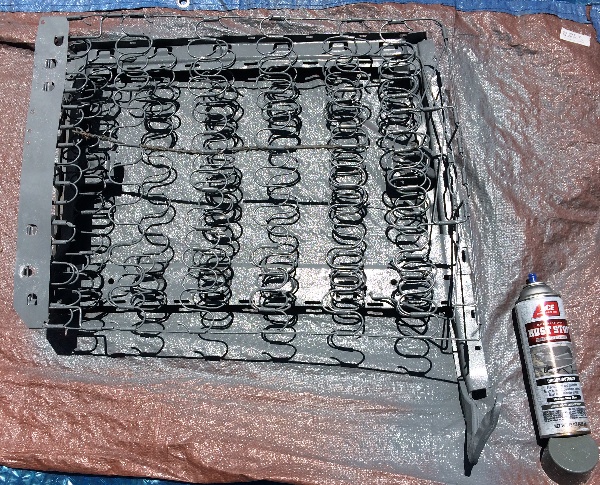 But they look pretty good....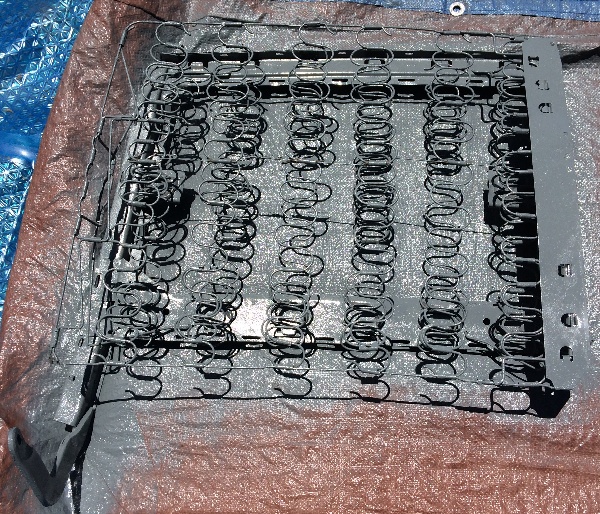 More Later....