Here's "2 Loose" Willy's Home Page for his various car and bike projects:
Sorta Updated (Here 'n There, needs more work though....) January, '14

The '55 Sport Coupe pages and the '59 Harley and the Blower Bike project are the most recently updated....
There's lots of web pages here, so click on the photos or the links (underlined), and something will happen....

Have fun, and don't get lost.....
Always loved trucks, particularly the 50's Chevies, here's my '58 pro-streeter and my '55 4x4, both pretty much started as a collection of "loose" parts from here and there......
Here's my '58 Pro Street Chevy Truck when I first got it running....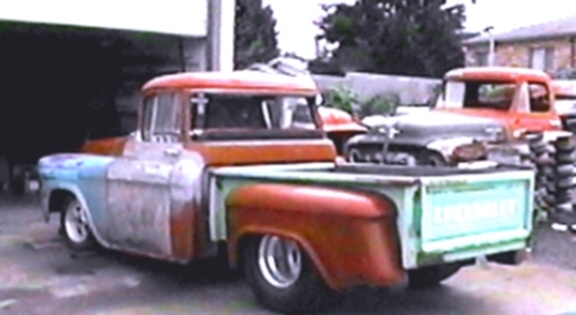 He did what? He went Back Roading in a Pro Streeter? No wonders the oil pan is all beat up!!!
Well, I hadda turn my 55 Chevy truck into a 4x4, it was a collection of rough parts at first.......

Have always loved '55 Chevies, here's two I'm working on:
I'd love to make my '55 Hardtop look like this Bad Boy.....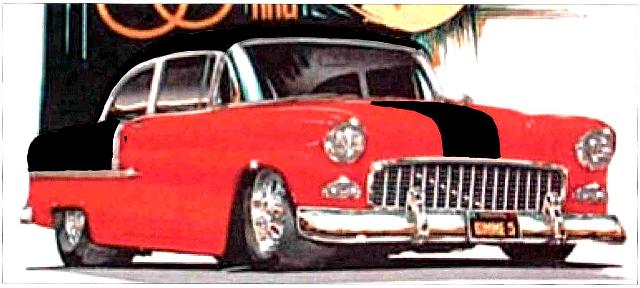 Willy Turned This 4 door into a "GASSER" ???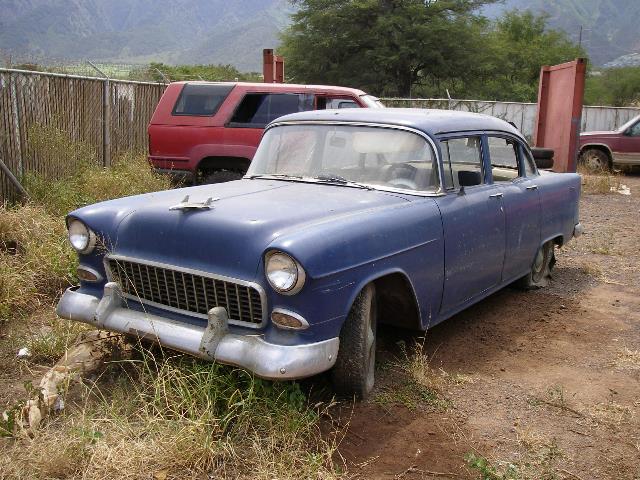 Have done a bunch of work on the "4 door gasser" all through '10 and '11, trying to get it ready to race at our local track in 2012. Built up a blown Olds motor for it. This link will take you to a bunch of pages I've posted as I have been working on it: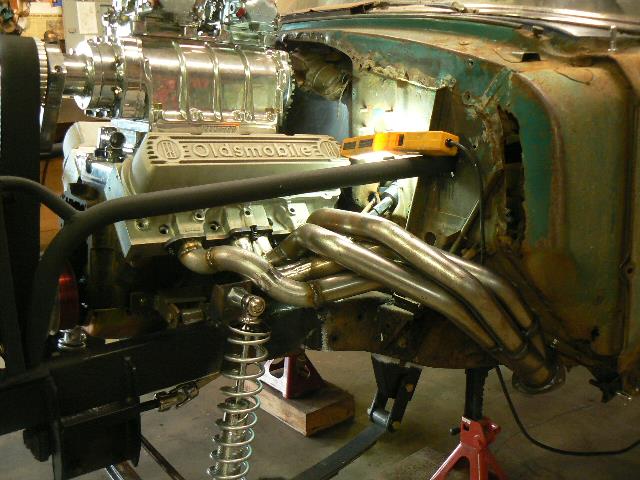 Also started working on my '62 Harley, first put it on the road in '69, "chopped" it in early '70's, put it in storage in late 80's, time to give it a complete rebuild and put it back on the road again....
'62 Harley Davidson Panhead, Time for a Complete Rebuild.....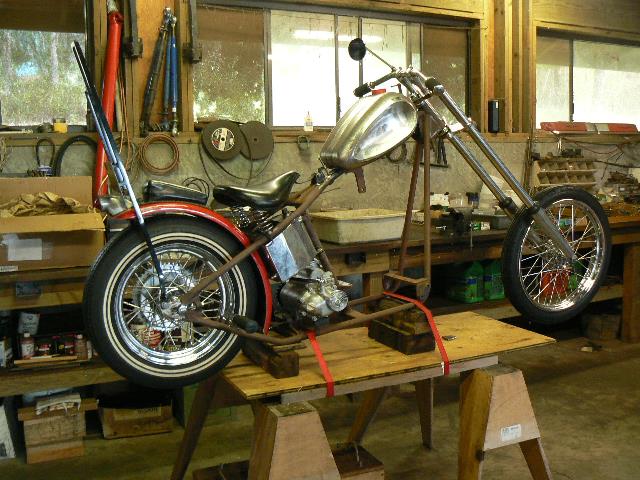 Pulled the parts out of the storage shed for my '59 Panhead. This one is getting an S&S 93" "Sidewinder" rebuild. Originally I thought to put a Jerry Magnuson MC80 roots style blower on it, but these cases are too weak for that, so it is going together as a "Local Boy" cruiser build:
'59 Panhead Blower Bike Project (Now changed, no blower)
New Page for this '59 FL rebuild....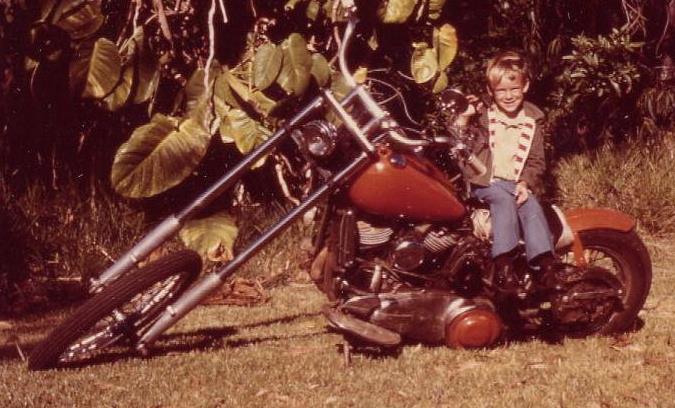 The blower bike project will be slow, it's the low priority project, but as I've now changed directions, with a Jammer STD built 88" motor, and an old Paughco swing arm frame.... just needed to get it started, get a look at what parts I have, and what I need, and will work on it as I can find the time....
LINK To New Blower Bike Project Page....
Old '59 Panhead Blower Bike Project (Now changed, no blower)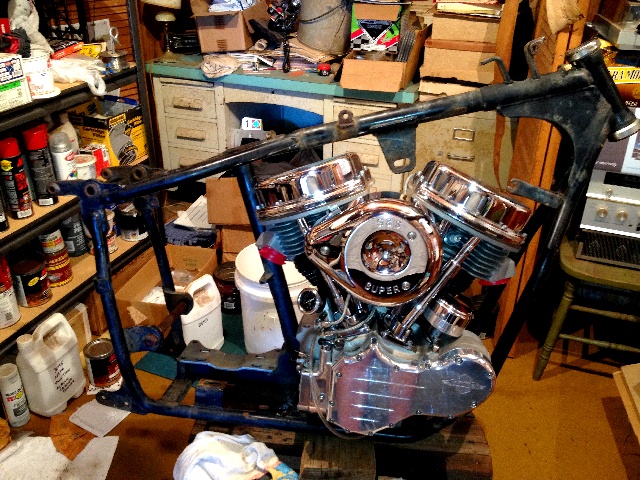 Bought and rebuilt a wrecked '91 FXDB "Sturgis" in '92. Rode it until 2000, then parked it for awhile. Now have it in the shop doing a rebuild.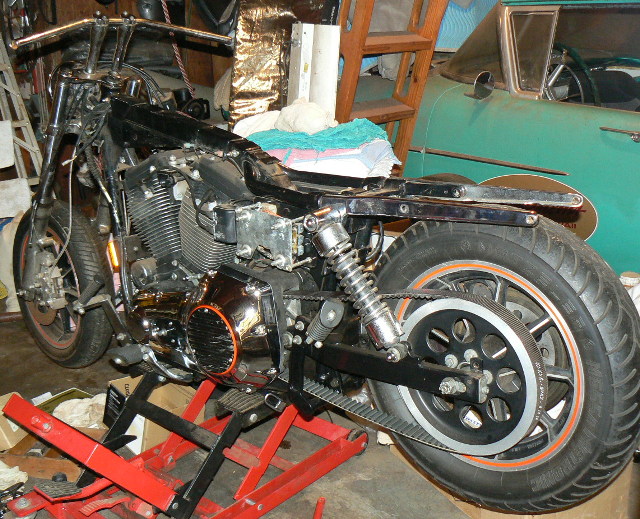 Just can't stay away from the Harleys, so have this 2010 FXDB "Dyna Glide", known as a "Street Bob", that I use to chase parts, run errands, or just go for a ride. It's a very dependable bike, starts right up every time....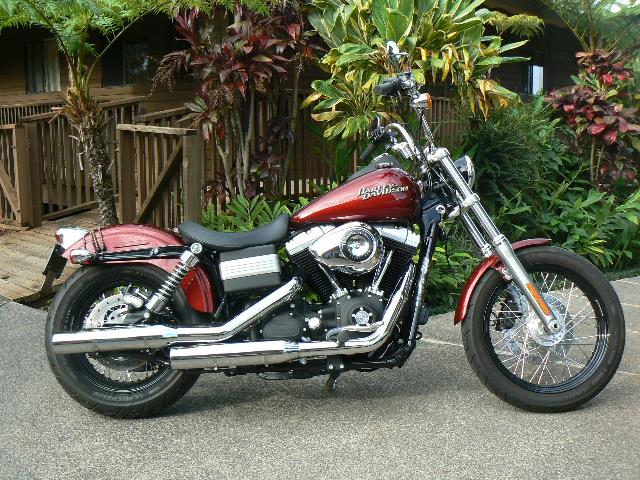 Our local group "OD Racing" does find time to "hit the strip"....

Gotta stop racing that '58 long enough to finish this '70 Buick Race Car
Here's the '70 Buick 455 Engine
Our (Very Local) NHRA strip: here's their web page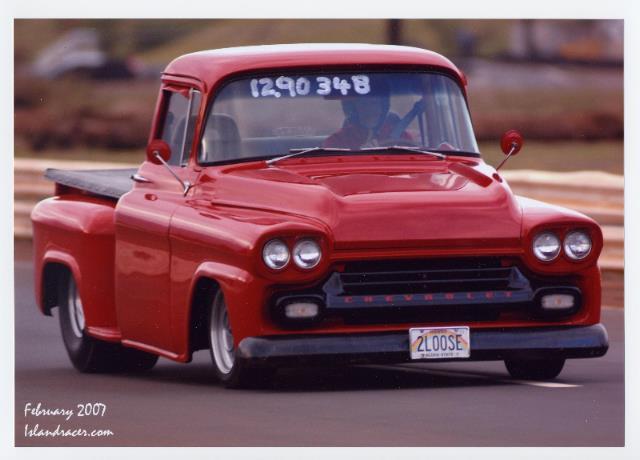 Drive it to the track and race it......Then drive it home
Here's some misc. stuff:
A Road Worthy Cherry Picker? Why Not.....

Home of the CoffeeCup HTML Editor